As a wellness destination, Peru has it all. Ancient mountains, tropical beaches, high-altitude lagoons, and lush rainforest create an idyllic setting for some truly unadulterated rest and relaxation. Tailormade wellness experiences are something we've acquired much experience over the years, so if you're feeling burned-out and looking for new ways to nourish your mind and body, here's some inspiration to guide your next wellness adventure.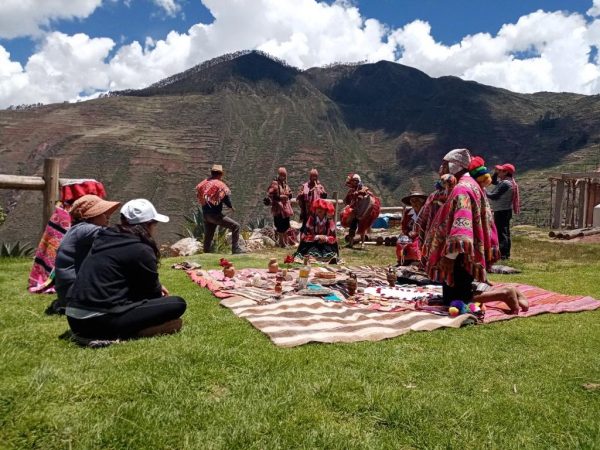 1.Attend A Traditional Andean Ceremony
In our busy modern lives, we have few moments to re-connect with mother earth and focus on what we're truly grateful. For centuries
Andean communities have paused to give thanks and share their future hopes in a ceremony called the Pago a la Pachamama (a.k.a 'The Offering To Mother Earth'). Led by a local Shaman, high in the mountains, it's one of our favorite experiences to organize for travelers.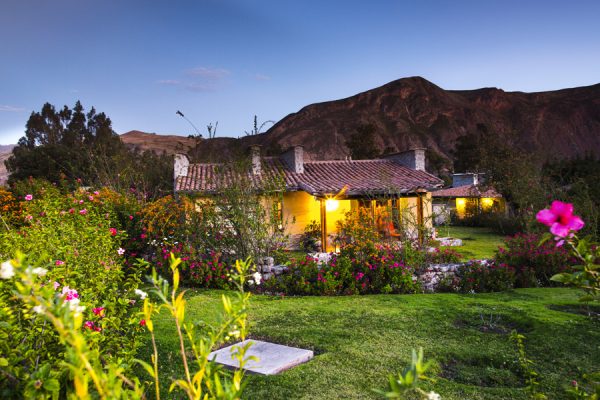 2.Retreat To Watch The Hummingbirds
Sol y Luna is a blissful getaway in the heart of the Sacred Valley, and one of the most relaxing hotels in Peru. Located off the main tourist trail, amid a charming meadow-scape, guests always savor the hotel's mountain views, and enjoy gentle strolls that can be had through Sol y Luna's
heavenly grounds. Even on a short stay, the perfume of wildflowers and an array of colorful hummingbirds under crisp blue skies leave all our guests feeling truly unwound.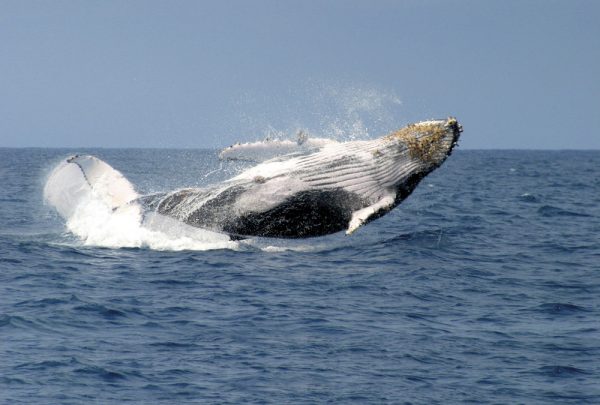 3.Watch Humpback Whales in Northern Peru
Between August and October is typically the best time of year to go humpback whale watching in Peru. These magnificent ocean creatures
are known for their blissful song and awe-inspiring acrobatics. If you're looking for an experience that will spark inspiration and reinvigorate your connection to nature – this spectacle is a must. Furthermore, we can recommend a handful of hidden beach houses and private accommodation along this regions' coastline, where the sun always shines. One of our favorites, KiChic, is particularly well set-up for those with an interest in the soothing practices of Yoga and various other zen-like practices.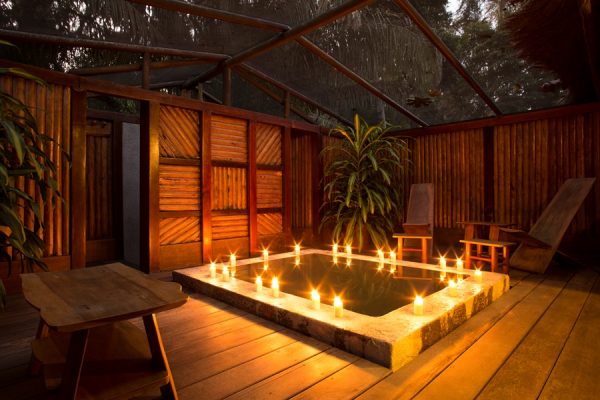 4.Experience A Cold Stone Massage in the Amazon
Cold stone massage is said to be healthy for circulation, reducing inflammation and relieving our bodies of tension. You don't need to adventure into the heart of the Amazon rainforest to enjoy one of these treatments, but if you really want to pamper yourself, then take our advice. The Inkaterra Reserva Lodge is a luxurious eco-lodge in one of the most beautiful and bio-diverse areas of Peru. Whether you want to sink into your hammock and watch the tropical birds fly overhead or take a treetop walk into the jungle canopy – this will be an escape like no other.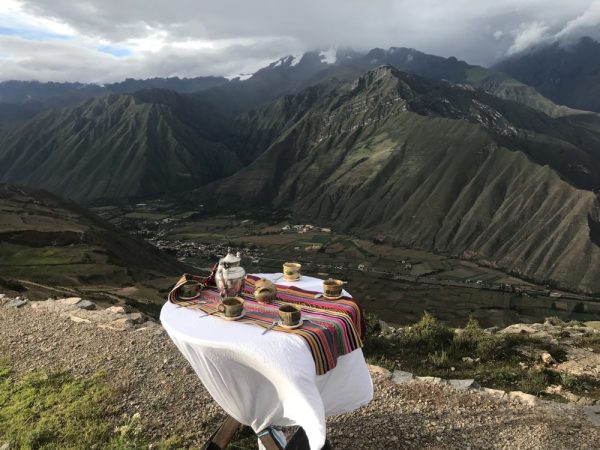 5.Enjoy Muña Tea, High in the Sacred Valley
With its unmistakable minty scent, the Muña plant has been used for all kinds of traditional Andean remedies and traditional recipes over the years. Brewing the herb with boiling water to make a tea goes back to the time of the Inca, who are said to have drunk Muña tea to heal sore throats and other ailments such as joint pain and the flu.
We know traveling through the high mountains of the Sacred Valley can be tiring. So many of our guests enjoy taking time out of the itinerary to hunt and forage for the mystical Andean mint. An exclusive mountain tea break can be an extremely therapeutic experience and we can help arrange everything for you including; kettles, teacups, and a table with sweeping mountain vistas of the Sacred Valley. What else do you need but the simple pleasures in life!