Peru is a captivating land of striking natural beauty, remarkable ancient heritage, and increasingly cosmopolitan culture – reflected especially in its arts and gastronomic scenes. So no doubt choosing to honeymoon in the land of the Incas, will give you and your partner memories that will be cherished for a lifetime. We've tailormade the honeymoon experiences of numerous guests over the years and in this post we've picked out some of our top experiences for honeymooners in Peru.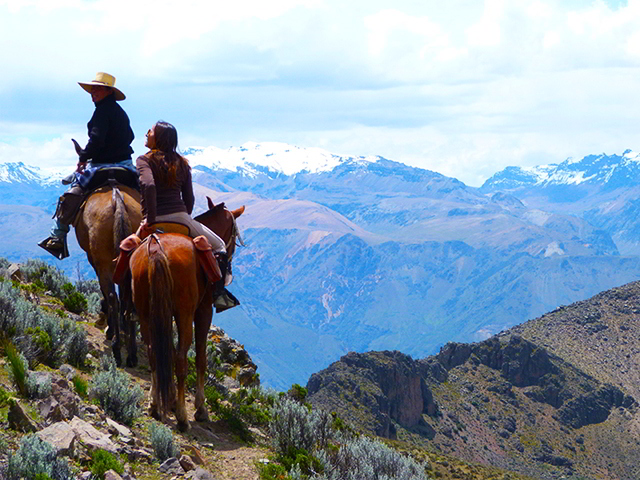 1.Horseback ride in Colca Canyon
What could be more romantic than two soulmates galloping into the sunset, across the breath-taking terrain of the world's deepest rock canyon. The sights and sounds of wild vicuñas, and condors soaring overhead will surely make this honeymoon experience like no other. In fact, we can even recommend the perfect spa lodge, situated by nearby hot-springs, Colca Lodge offers an array of indulgent spa treatments after a long day of horseback riding.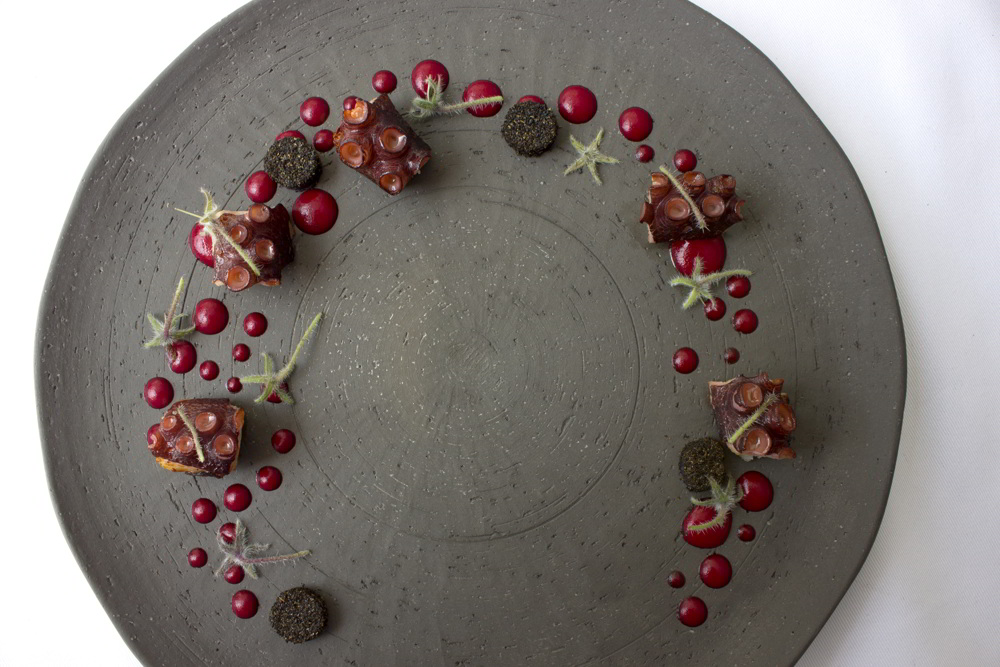 2.Dine in Peru's world-renowned restaurants
Even if you're more attracted to the wilderness and Inca culture of Peru, than it's gastronomy. A special occasion, such as a honeymoon, warrants dining somewhere memorable. Fortunately, Peru is home to three of Latin America's top ten restaurants which include Maido, Central, and Osso all located in Lima. In each of these restaurants, you'll sample some of the delights of Peru's natural larder, prepared and cooked to the finest standards. If you'd like to book a table, we can even help make the reservations.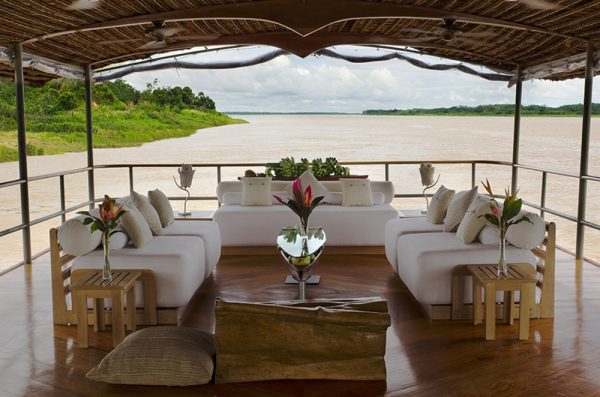 3.Take a romantic cruise through the Amazon
Gazing out over the rainforest, to the sound of exotic birdlife, as the sun sets over the Amazon river has to be one of the most romantic experiences we can help newlyweds arrange. We can reserve some of the most luxurious private charter yachts on the Amazon river, allowing you to venture into the wilderness in comfort, style and first-class dining. Cruising the Amazon offers a unique wildlife experience, that makes it possible to meet pink river dolphins, manatees, and stingrays that you wouldn't necessarily see staying in a lodge.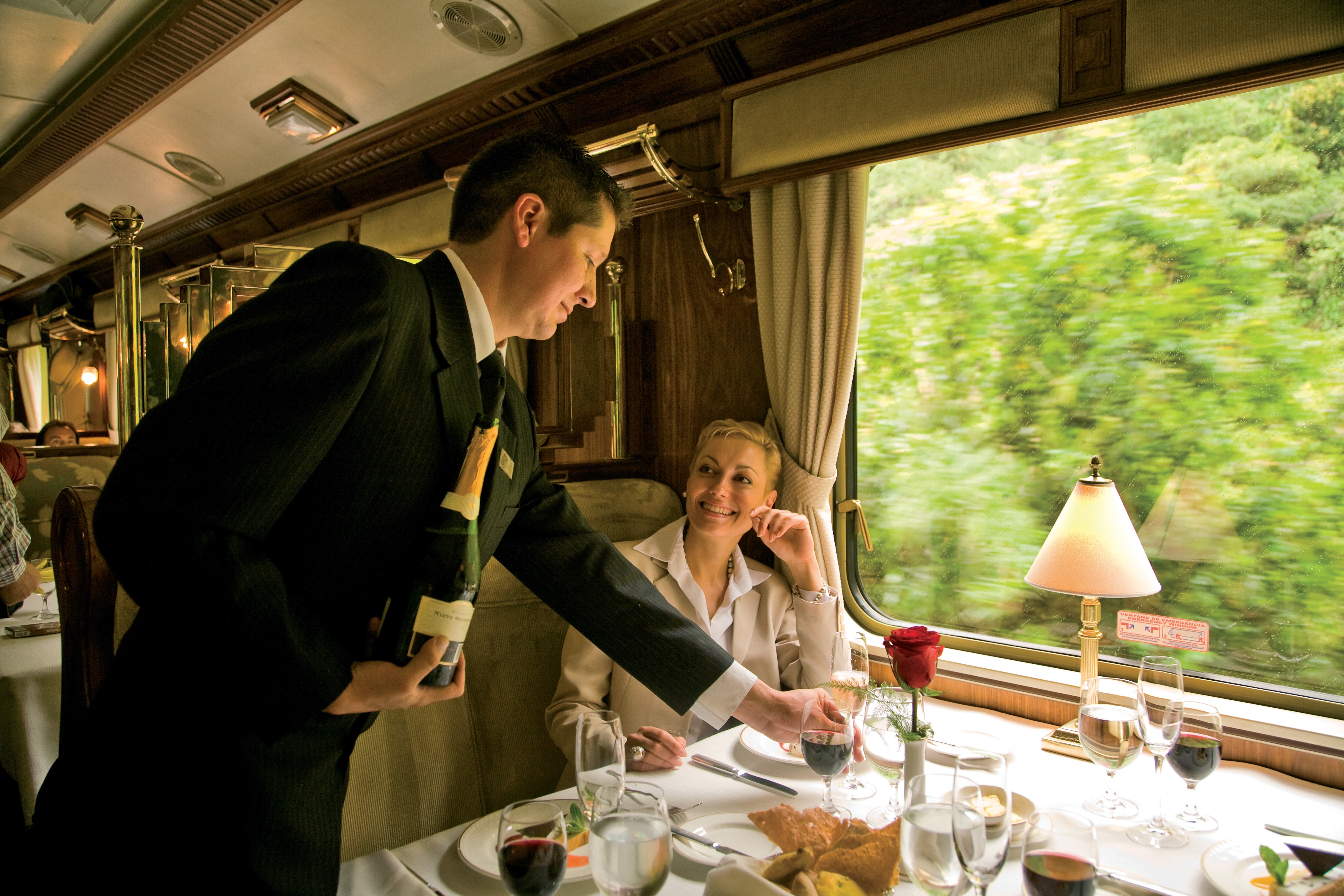 4.Sip Champagne on the way to Machu Picchu
Few Honeymooners leave Peru without making the once-in-a-lifetime trip to Machu Picchu. Whilst trekking to the ancient Inca site is certainly an adventure that many couples might enjoy, the most luxurious way to travel there is aboard the Belmond Hiram Bingham train. You'll be treated to a gourmet four-course meal, and toast champagne to the sound of traditional Andean music played live by local performers.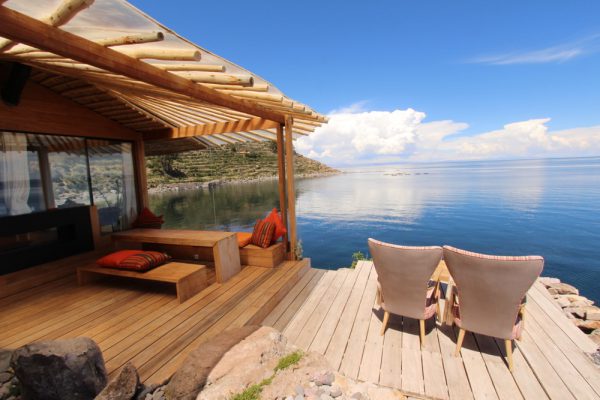 5.Escape from it all on Amantaní island
All the preparation and build-up to the big day can often leave you and your newlywed feeling rather exhausted, with a desire to just leave all the stress behind. In that case, you might want to consider escaping to Amantaní island on Lake Titicaca, which is considered the birthplace of the Inca gods. The isle is home to a luxurious private lodge on the water's edge, which makes for the perfect honeymoon hideaway. Hiking, fishing, kayaking, paddle boarding, cooking classes, and various traditional Andean activities can all be arranged with relative ease – for guests at this tranquil retreat.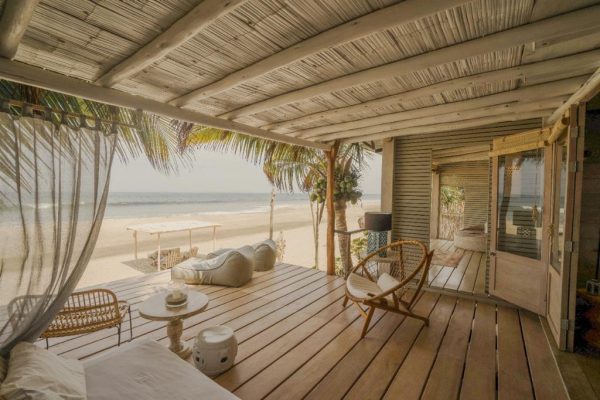 6.Soak up Peru's northern beaches
One of Peru's best-kept secrets are the sandy, tropical beaches that lie in the north of the country. The remote location offers couples a luxurious and intimate setting away from the crowds, with kilometers of sublime shoreline and pristine waters to savor on romantic strolls and swims.
"If you're in the know about the handful of luxuriously boutique hotels and beach houses in the area, then perhaps this region doesn't get any more idyllic as a honeymooner." says our Travel Designer, Mark Green.
Certainly, one of our favorite options to introduce our travelers to is Hotel KiChic. It's a small and stylish beach-side hotel with a very zen atmosphere. Each suite offers a unique style and appears to be built into the dunes, overlooking the pacific. Daily yoga classes, snorkeling, boat rides, kite surfing, and wonderful pescatarian dining are just some of the activities to enjoy. We particularly love the Balance Suite, a private bungalow with sea views, outdoor decking, and a private pool.
—
There are hundreds, if not thousands of possible honeymoon experiences for you to relish during your escape to Peru. Our team is always on hand to make your honeymoon that little bit more memorable – no matter what the request.