At Aracari, many of our private vacations to Peru begin with a luxury city break in Lima. The country's fascinating capital is often the gateway to discovering Peru's most popular travel experiences, whether a luxury train ride to Machu Picchu or guided wildlife walks in the Amazon Rainforest. Yet as Peru travel specialists, we are privy to the secrets of this age-old city, guiding our guests on how to ensure this cosmopolitan metropolis is so much more than a layover.
Peru's coastal capital is brimming with unforgettable experiences, if only you know where to look. Since 1996, Aracari has pioneered personalized travel to the region, bringing clients closer to the essence of this eclectic city, even if travel time is limited.
Within our 48-hour travel guide to Lima, gain a glimpse into a luxury vacation to Peru with Aracari. From securing reservations in Peru's Michelin Star restaurants to unearthing its pre-Columbian past, and from the world-famous surf scene to private gallery visits, and a stay in one of the best luxury hotels in Peru – welcome to 48 hours in Lima, Aracari style.
Friday: 48 hours in Lima
Head from the airport to Atemporal Hotel | 2 pm
Tucked away in a 1940s Peruvian mansion, Atemporal is one of the best luxury hotels in Lima for those looking for serenity in the city. Recently refurbished by the awarding-winning team behind some of the top hotels in Peru, the timeless aesthetic offers a tranquil retreat in the heart of Lima's Miraflores district, the perfect base from which to explore the wonders of Lima.
There are just 6 guest suites at Atemporal, making it ideal for those seeking the seamless service of a grand hotel but in a much smaller and more intimate setting. Masters of smooth check-in, our team will help maximize time in the city.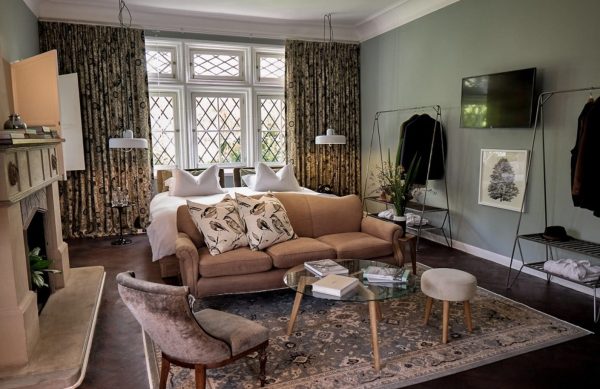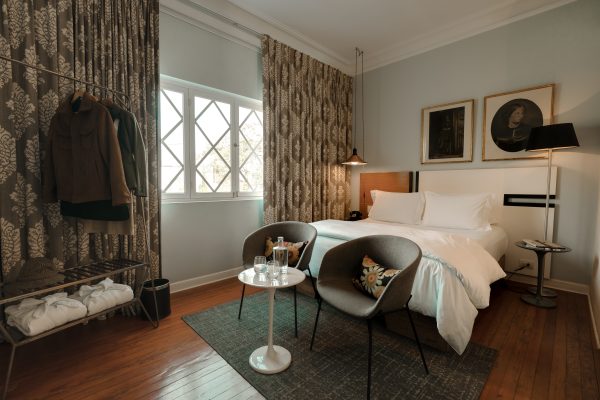 Wash away jetlag surfing the waves | 4 pm
Peru is recognized globally as being one of the best-surfing destinations, with almost 2,500km of Pacific coastline stretching from the north to the south of the country. As a top luxury travel agent in Peru, Aracari has contacts with some of the best surf instructors in Lima. So, what better way to spend an afternoon during 48 hours in Lima than trying something new at the city's Costa Verde shore, riding the waves beneath soaring cliffs and the magnificent Lima skyline.
Afterward, we'd recommend opting for a seafood snack in one of the many restaurants that line this part of the city – offering exceptional views out onto the ocean.
Find foodie fusion at the award-winning Osaka | 9 pm
One of Lima's top-rated restaurants, Osaka is a pioneer of Nikkei cuisine, which combines Japanese and Peruvian flavors and cooking techniques. Aracari guides always recommend the best dishes to introduce guests to this style of gastronomy, ensuring dinner here is one of the best foodie experiences in Peru.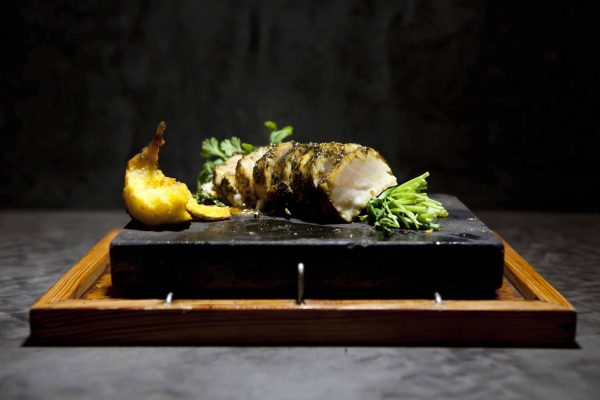 Saturday: 48 hours in Lima
Uncover a unique private collection of Peruvian art and antiquities | 10 am
Available exclusively to Aracari is a private visit to the charming Pedro de Osma Museum in the district of Barranco. This private museum was once the home of a Peruvian aristocrat and passionate collector of viceregal art, and today houses an invaluable collection of Peruvian art, spanning from the 5th to the 18th century. The intimate, family-run museum also has an incredibly rare display of pre-Columbian antiquities dating from as far back as 500BC that remains relatively undiscovered by the public.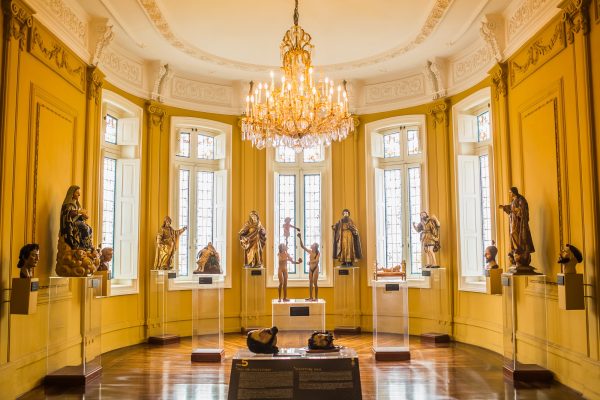 Feast on an authentic lunch in Bohemian Barranco | 1 pm
One of our most recommended restaurants in Lima for those looking for authentic, home-style Peruvian cooking is Isolina. Dine in a relaxed atmosphere, soaking up history in one of the oldest tavernas in the area. After lunch, we'd recommend spending some time in charming Barranco, home to some of the best shops and ateliers in the city.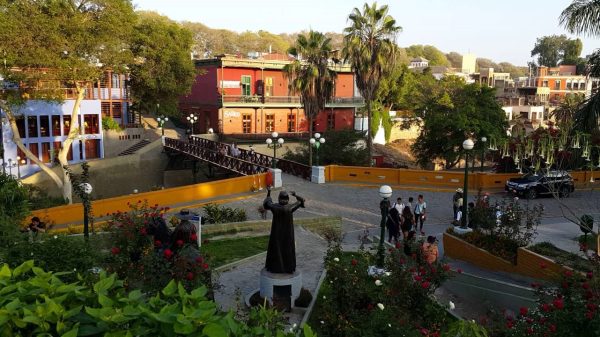 Head downtown to Lima's landmarks| 3 pm
In the colonial area of Lima lies the iconic Cathedral, the Convent of Santo Domingo, and the Main Square with its beautiful neo-colonial style buildings. Casa Aliaga is also well-worth a guided visit, reportedly the oldest home on the continent and one that is still family-owned after 17 generations.
And since we're the experts in personalized Lima itineraries, there's the option to visit La Casona de San Marcos; the Convent of San Francisco and its catacombs; Huaca Pucllana; or the Museo de la Inquisition – and even private cocktails at Casa Aliaga.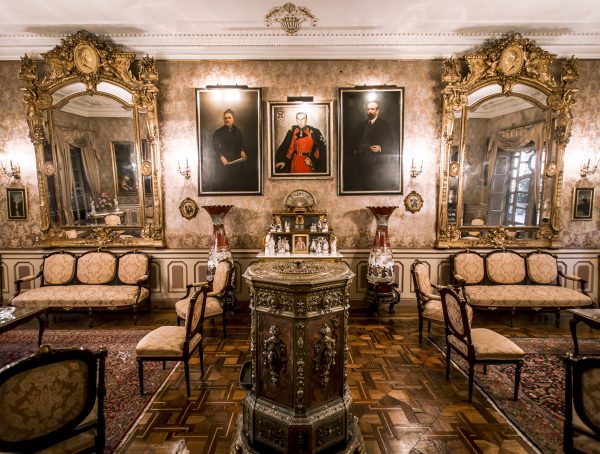 Enter foodie mecca at Central restaurant | 9 pm
The final evening in Lima should be spent seated at a highly sought-after table in Central restaurant. Recently rated number 2 in the World's Top 50 Restaurants for 2022, Central delivers ambitious and worldly fusion from chef Virgilio Martínez Véliz, who has crafted a series of modern, molecular dishes using ingredients native to Peru.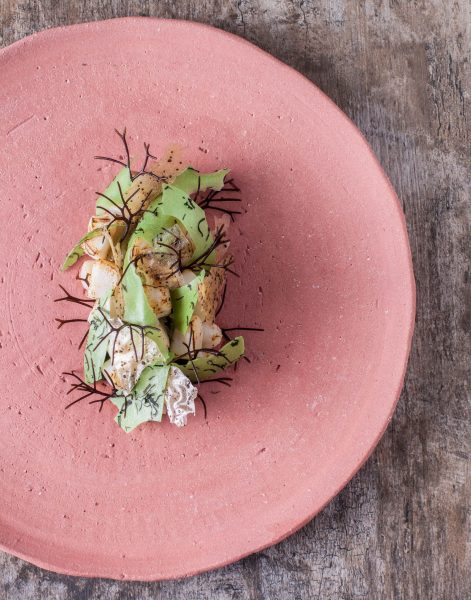 Sunday: 48 hours in Lima
Take to the skies and paraglide at sunrise | 8 am
An unmissable activity in Lima is the opportunity to paraglide over the city and its coastline. Available on clear days throughout the year, although best in Summer, paragliding here is an exhilarating experience, providing gliders with a soaring vantage point from which to admire the sprawling capital and expansive ocean.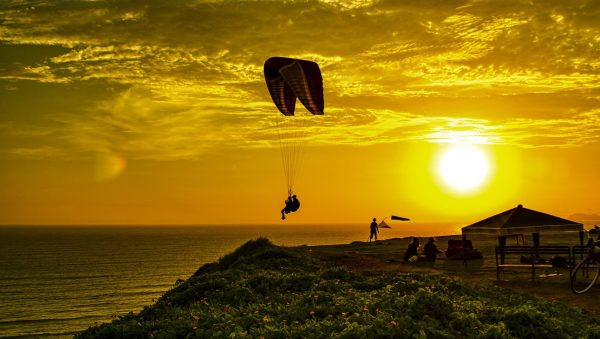 Learn to cook like a Peruvian | 11 am
For the final hours of 48 hours in Lima we recommend our experience 'Friendly foodies: the social chefs of Lima'. Led by a wonderfully enigmatic professional chef, guests will begin with a guided visit to one of Lima's popular markets, before enjoying a private cooking class in the heart of Miraflores, preparing traditional dishes just as a Peruvian would.
Depart for your onward Aracari adventure | 2 pm
All the exclusive experiences detailed in our luxury travel guide to Lima are curated within our bespoke Aracari itineraries, ranging from 7-days to 14-days and longer. Whether our guests leave Lima to explore the country's spellbinding south or uncover the secrets of the lesser-visited north, this mesmerizing capital is always the ultimate introduction to a luxury vacation to Peru.
Discover for yourself why we are the leading travel specialists for bespoke itineraries in Peru and South America and book a one-to-one call with one of our travel designers today.