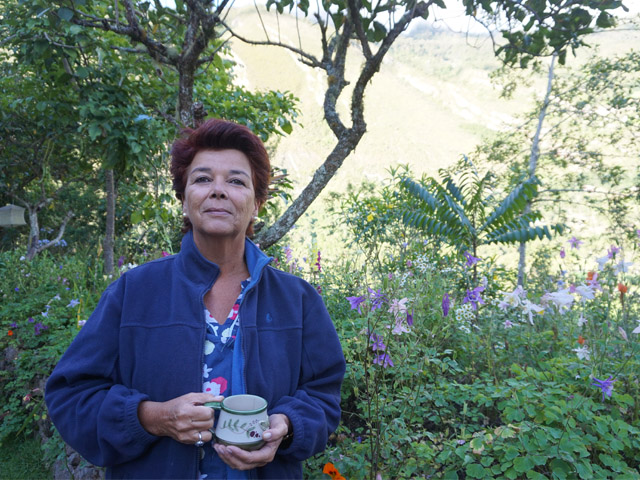 Meet Adriana – dedicated to Chachapoyas conservation
Adraiana von Hagen is a Peruvian writer, archaeologist, research associate of the Leymebamba museum and owner of Kentitambo guest house right next door. She is a close friend of Marisol Mosquera, Aracari's owner and CEO, and together they are embarking on efforts to protect and revitalise the precious cloud forests of Chachapoyas. Here's her story. 
Born in Peru to a German mother and American father – the explorer, and writer Victor Wolfgang von Hagen, Adriana has spent most of her life living in Peru, punctuated by stints living abroad.
Previously working in journalism and travel, she says her father's legacy has influenced her fascination with Peru's past and her work in archaeology and conservation.  Adriana has written several books on Peruvian history, including The Incas (Ancient Peoples and Places) published in 2012 by Thames & Hudson.
Adriana tells me that her father had been to Chachapoyas in 1954, so she had always felt compelled to visit the area. The opportunity came in 1997, when Adriana was invited to be part of a salvage mission to recover over 200 mummies and their burial offerings in 1997 from Laguna de los Cóndores. The mission involved cataloguing and creating an inventory of the precious artefacts which had been damaged from looters.
Leymebamba Museum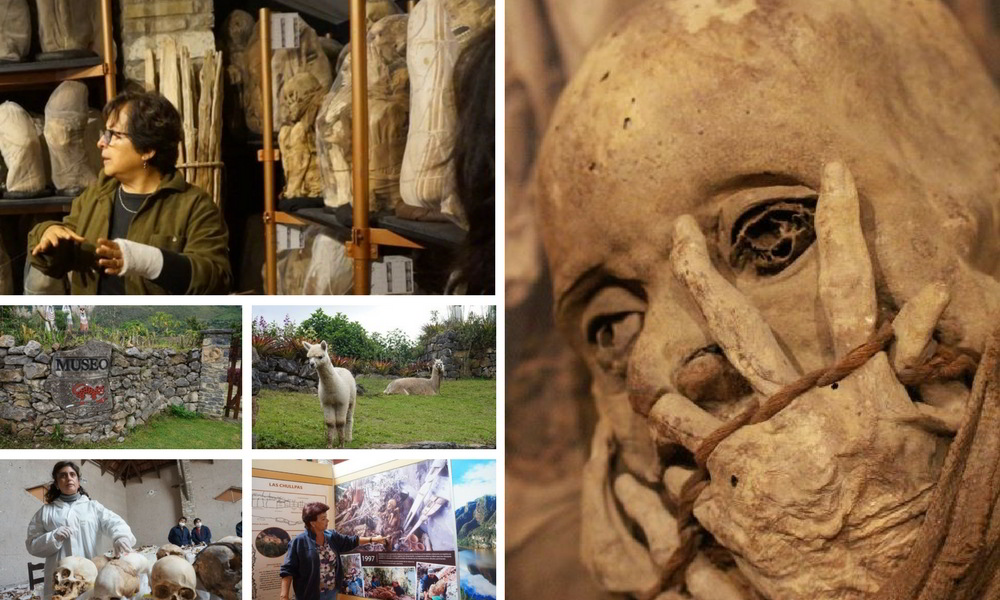 This led to the establishment of the Leymebamba Museum in 2000, of which Adriana is a research associate, and now houses the special collection of mummies and burial artefacts. Adriana offers Aracari guests special guided tours of the museum, including exclusive access to the mummy depository, not usually open to the public. Read our blog on visiting Leymebamba Museum.
Kentitambo – the Hummingbird Inn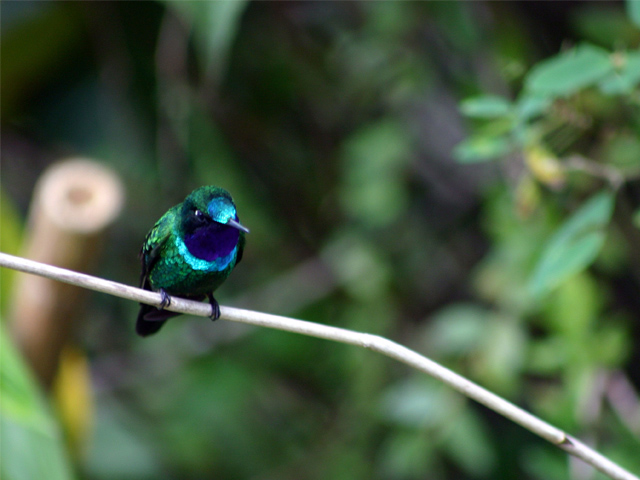 Later Adriana and her partner started buying land adjacent to the museum and started a small café for museum visitors to enjoy a relaxing brew. A natural habitat for rare native hummingbirds, visitors would come asking to walk around the grounds to see the birds. This then evolved into the idea of offering lodgings, as people wanted to spend a few days in the area. So in time they build and opened Kentitambo, the small ecological B&B, which now offers 5 rooms, set in the beautiful forested surroundings.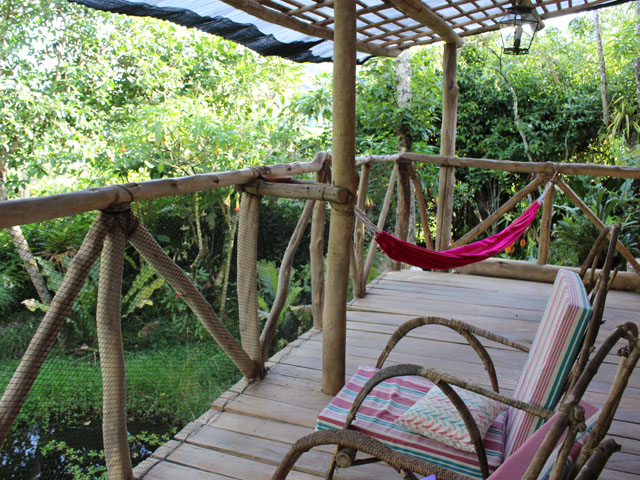 Chachapoyas Conservation – the cloud forest
Adriana also purchased land in the forest as a Chachapoyas conservation effort, with Marisol Mosquera, Aracari's founder.  The two first met in Cusco, through mutual friend Peter Frost, the National Geographic explorer. They quickly became good friends and have supported each other's initiatives over the years.
Like many parts of Peru, deforestation is a big problem in Chachapoyas, and this was a chance to help preserve the precious cloud forest. Together Adriana and Marisol bought a 40 hectare piece of land called Pilcopata which is a community reserve.
It's a beautiful, tranquil area of forest, 20 minutes from Kentitambo by car, or a lovely hour-long horseback ride. Aracari guests are offered special access to explore the forest on foot along the trails and it's great for bird-watching. There's a small shelter where you can sit and relax, enjoying the views and the surrounding cloud forest.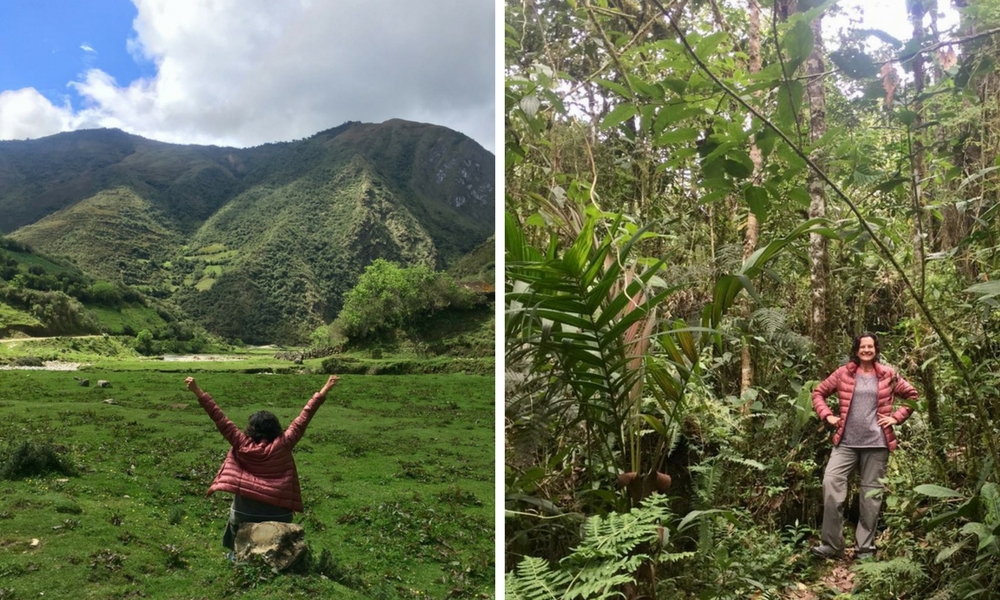 I ask Adriana about her love of Chachapoyas, and why people come to visit. She pauses and it's clear she's trying to put into words what she thinks:
"This is such a magical place. It's so beautiful and isolated. Yes, it's hard to get to, but that's part of the appeal. It's the chance to escape from Lima, or where ever you've come from. There's a lot to do here – beautiful walks and hikes, and all the archaeology in the area. It's special".
---
If you'd like to visit the mystical cloud forest of Chachapoyas, including staying at Kentitambo, and the areas many highlights such as Kuelap, Gocta waterfall and the sarcoghagi of Karajia, have a look at Aracari's Peru's Best Kept Secret itinerary. Our expert travel team is ready to help plan your tailormade trip, so contact us or email travel@aracari.com