Mancora is Peru's most popular beach retreat, a sandy haven on the Pacific Coast with a shoreline well-known to serious surfers. Thanks to a growing number of plush beach hotels, Mancora increasingly attracts sun-seeking jetsetters looking to bask in year-round rays and bathe in its warm waters.
The Best Hotels in Mancora
Having spent years living in South-East Asia and taking soft, white beaches as a given, I was nothing less than exceedingly skeptical about the quality of the sand to be found. Mancora proved to be a pleasant surprise. In no way can it compete with paradise perfection found in other corners of the globe, but the public beach that the top properties are nestled on was clean, almost entirely devoid of people, and golden under the permanent sunshine. Mancora's greatest advantages is its climate: no rain, always sunny, just how I like it. As an ardent sun-worshipper, I recently set off on the arduous task of donning my sandals and sunhat to test out the best luxury seaside sanctuaries – KiChic and Arennas. Mancora also boasts a wonderful range of private luxury beach villas.
KiChic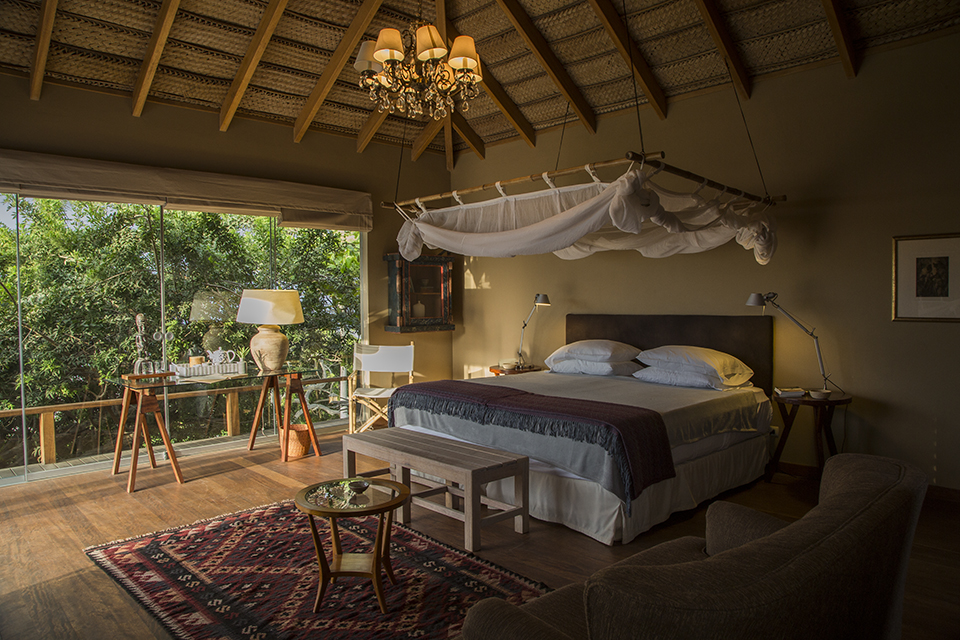 The first stop I made was at  KiChic, a boutique retreat that places emphasis on health and wellness. It boasts its own large yoga studio with daily classes, which are also open to outside guests. KiChic's philosophy is for guests to disconnect from the daily noise. They help you out by hiding the room's TV under covers, but this extra measure truly wasn't necessary for me. I was staying in the Balance Suite – a private bungalow with partial sea-views; the outdoor deck and its own small pool was enough to keep me entertained. There is also a main pool as an alternative.
Room sizes and layouts all differ, but throughout the stylish decoration focuses on neutral shades and natural materials. Showers are outdoor, stone affairs. One of KiChic's strengths is its restaurant, with a vegetarian and fish menu (no meat) which includes pizzas, pastas and plenty of superfoods. It's really worth popping over here for a meal if staying at Arennas. I assure you that die-hard carnivores will be satisfied (but they can also head to the neighbouring hotels for dining options should they really need). 
KiChic is the kind of place that has the comforts of a five star property, but without the pretensions. It will undoubtedly appeal to the tribe of yoga-mat-weidling, detox-fruit-shake-drinking types who could walk around bare-foot, but also couples looking for a quiet and romantic getaway. It's also great for those looking for a boutique with personality rather than the more classic luxury that the alternative top-end option Arennas provides. KiChic has no connecting rooms and kids are not allowed to stay – this is a place for peace and tranquility.
The downsides? Few rooms on the property are fully beach-facing, which is the most obvious drawback. Wi-fi strength varies throughout the property and at the time of my visit there were no phones in the rooms to call reception. But you'll be choosing KiChic to disconnect in the first place!
Arennas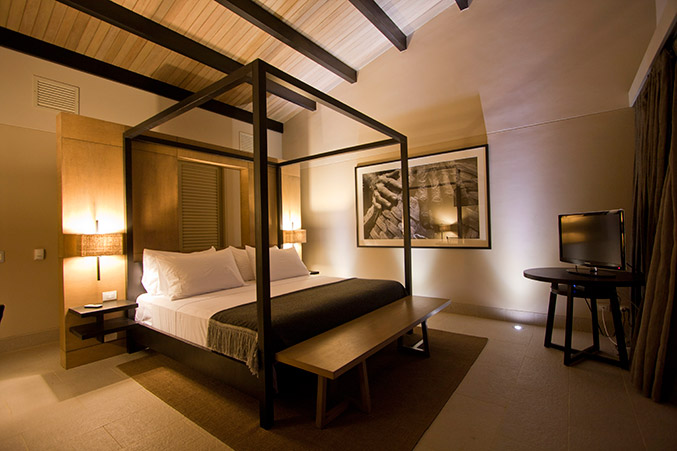 Next door, Arennas delivers five-star comfort with more of a 'resort' design and feel. It will similarly appeal to couples, who can curl up on the deckchairs they place on the beach, but it is also the best luxury option for globetrotting families. The pool is  larger compared to KiChic's. Those wishing to avoid kids, however, can always rent one of the sumptuous private villas (alas, fully booked when I visited), which have their own pool and are perfectly positioned for watching the sun set over the sea. Arennas, like KiChic, is a very viable honeymoon option and equal in its luxury standards, but providing a completely different decor and style in its format.
Whilst neither of the top options compete with the world's best beach resorts — there are no over-water villas, five-star plus service, and, unusually, not a hammock in site —  the best hotels in Mancora nonetheless proved to be a surprising haven with very solid hotel options. For those looking for a beach break, this is the first choice in Peru.
Private Villas in Peru
While we highly recommend staying in the luxury beach-front hotels KiChic and Arennas, those looking for complete privacy, more space or longer stays should also consider renting a private villa where you are guaranteed seclusion, peace and quiet and fantastic food rustled up by your dedicated villa staff.
Our favorites are Casa Adobe, Casa Kichic, Casa Lino 
All of the best private villas Mancora on our carefully selected list are located on a gorgeous, wide stretch of beach that is absent of both rocks and people. Almost always deserted, the area allows for a truly peaceful, quiet, relaxing beach retreat in a location that maintains luxury and natural rawness.They are commonly equipped with beach views, air-conditioning in the bedrooms, on-site staff (including a private chef to cook fresh fish and seafood!), a private pool, and gorgeous luxury accommodation in Peru – but each also boasts its own unique characteristics.
How to Get to the Best Hotels in Mancora
Located closest to Talara and Tumbes airports, short, regular domestic flights make it ever-easier to reach the beach from Lima. Well-heeled Peruvians flock here for their holidays and in-the-know foreign travellers are following suit.
Mancora town itself is a popular pit-stop on the backpacker trail. Thankfully, the best hotels in Mancora have all sensibly set up shop outside the town on a quiet, sandy stretch of sand, right next to each other. There's simply no need to leave this patch, so you can save those minutes walking between your accomodation and the perfect sandy spot, spending them instead relaxing with a cocktail in hand. Mancora's luxury hotels are designed for kicking back.
Contact us today to for more information and to plan a private, tailormade trip to Peru