The best guiding in Lima is with a local friend
Despite all of the guidebooks and web resources out there, there is nothing that comes quite as close as having a friend in the city you're visiting, to see and experience a new place with someone who can show you 'their' city from a local's perspective.
Whilst a tour guide might have all the textbook facts, Aracari also has a handpicked selection of 'friends in the city' who can give you this home-away-from-home insider experience. From their insight on Lima, to sharing their favorite hidden local hangouts, restaurants and boutiques, our 'friends in the city' can provide you with a genuine introduction to the places you visit for an alternative city tour. Our friends are also able to accompany you around town if you're looking to do something particular that doesn't need a formal tour guide (we've had guests on a mission to source textiles, lute instruments or just relax with their kids without a pre-planned schedule!), for the ultimate flexible approach to visiting Lima.
So that's the concept behind Aracari's 'friend in the city' service, carefully matching guests with interesting people in Lima who are passionate about sharing their city with visitors, providing the best guiding in Lima, with an alternative twist.
I met up with Carlos de la Torre, one of Aracari's 'friends' to chat about life in Lima, the way the city has changed, his favorite spots around town, and what it's like to accompany Aracari guests on a day out exploring Lima.
Carlos de la Torre – your local friend in Lima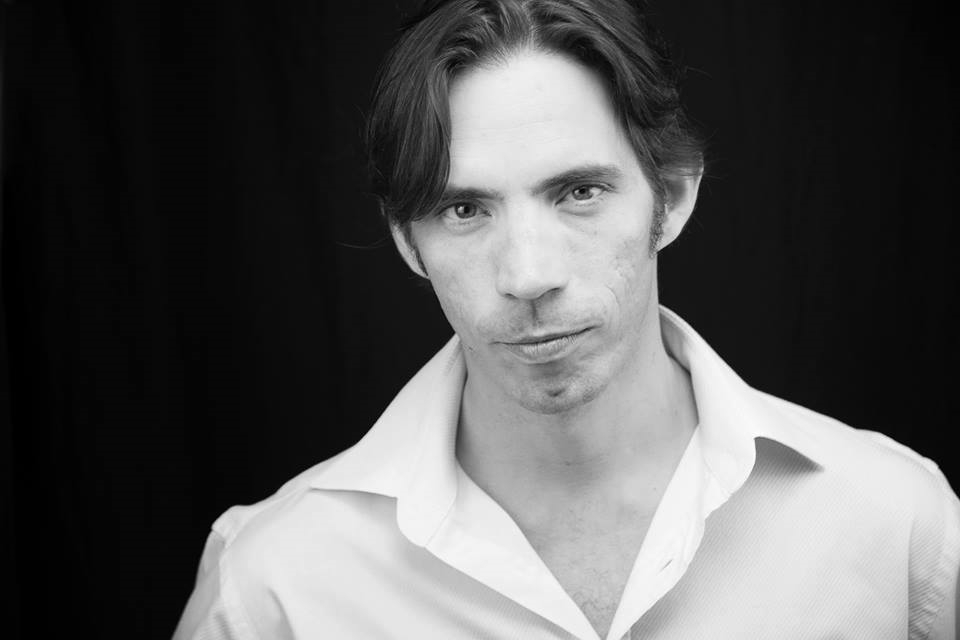 I met Carlos at Arabica Espresso Bar – a popular local coffee shop in Miraflores. He's surprised to hear I've never been before, as he rates it as one of the best places in the city to grab a brew. I made a mental note to remember to go back, as the coffee lived up to his acclaim.
Carlos is an actor by trade, having studied and lived in Madrid, London and Miami. In 2005 he starred in the Peruvian breakout film Madeinusa which premiered at the 2006 Sundance Film Festival. These days Carlos lives permanently in Lima, where he is a theatre director, writer and production coordinator.
A personal perspective on the evolution of Lima
I ask him about Lima, and how the city has changed over the years. He feels that he has a unique perspective on the city to share with guests. «I lived in Lima through the troubled years of the 1980s with the social upheaval and political unrest, so I can really give testimony of the changes that Lima has experienced, as a witness it all. The transformation that this city has gone through is incredible.»
Carlos has a deep interest in society – how it functions and evolves over time. He tells me that he likes to share with guests his perspective on Lima's past, contrasted with what they see today. He's proud of what Lima has become and enjoys being a host, welcoming visitors to his home, sharing stories of Lima, and giving them a taste of local life here: «I love meeting new people from all over the world and engaging with them as friends«.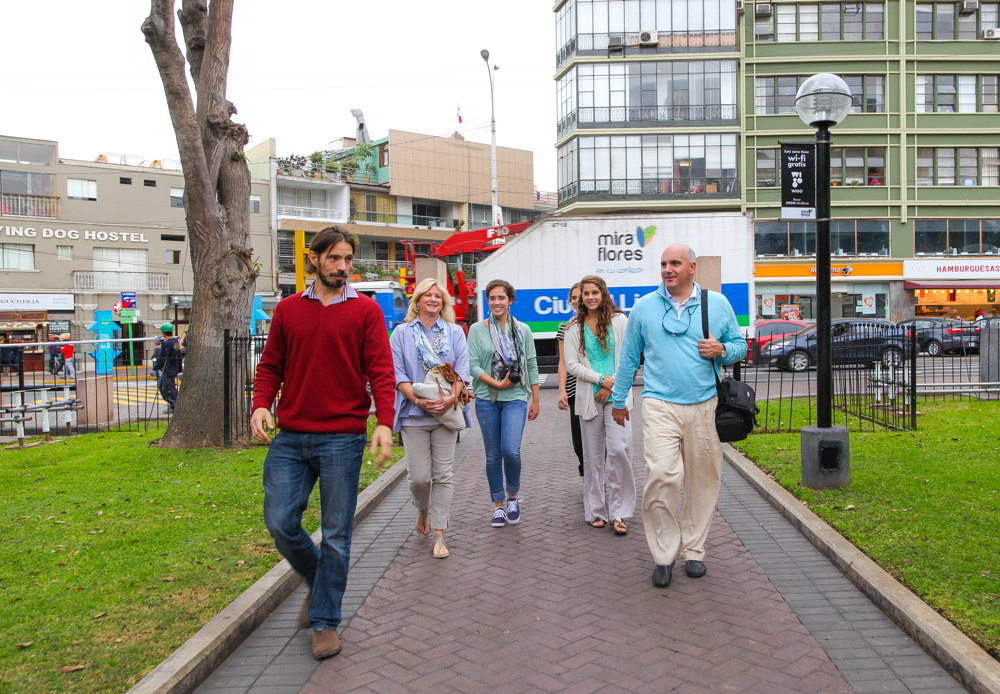 We talk about the cultural revolution that has occurred in Lima. Carlos explains than in the 1990s, Lima finally started accepting and assimilating the huge wave of immigrants that came from the Andes, and the rich cultural contribution that came with them. Collectively known as chicha this nuevo-Andean style has influenced everything from music, art, and fashion.
«It now encompasses everything – what was once discriminated against, now has value and is appreciated«. He says the best place to see this in action is in Barranco, with its eclectic bohemian style, live music, art and more. I feel like I'm learning so much about Lima through Carlos, and we haven't even left the coffee shop!
Best guiding in Lima: cultural insight and foodie favorites
I ask how he showcases this new, evolving and eclectic Lima to visitors. Carlos tells me that sometimes guests get in touch before arriving in Lima, so they can discuss what they'd like to do together. The emphasis really is on matching up like-minded people. He explains that each trip with Aracari guests is different – there's no set route, and what they do is carefully adapted based on the people and their interests, whether that's politics, history, art, archaeology, shopping or food.
That sparks my next question, and I ask Carlos about the food scene in Lima, what he thinks of the city's status as the gastronomic capital of South America, and what his personal favorite spots are.
"It's so great to see Lima on the international food map. The top restaurants and chefs like Virgilio Martínez from Central are doing great work to showcase Peruvian food to the world. Personally, I love ámaZ and what the chef Pedro Miguel Schiaffino is doing there – he really goes to the ground level to engage with the people of the Amazon and present a really authentic experience of the food from the region – it's fantastic".
«Another great one to try is Canta Ranita, a tiny hole-in-the-wall seafood place in Baranco's market – small and unpretentious, it doesn't even have a street name, but it serves up some great ceviche!» I quickly jot down his recommendations for my next meal out – grateful for the local recommendation for an authentic taste of Lima, and somewhere off the beaten track.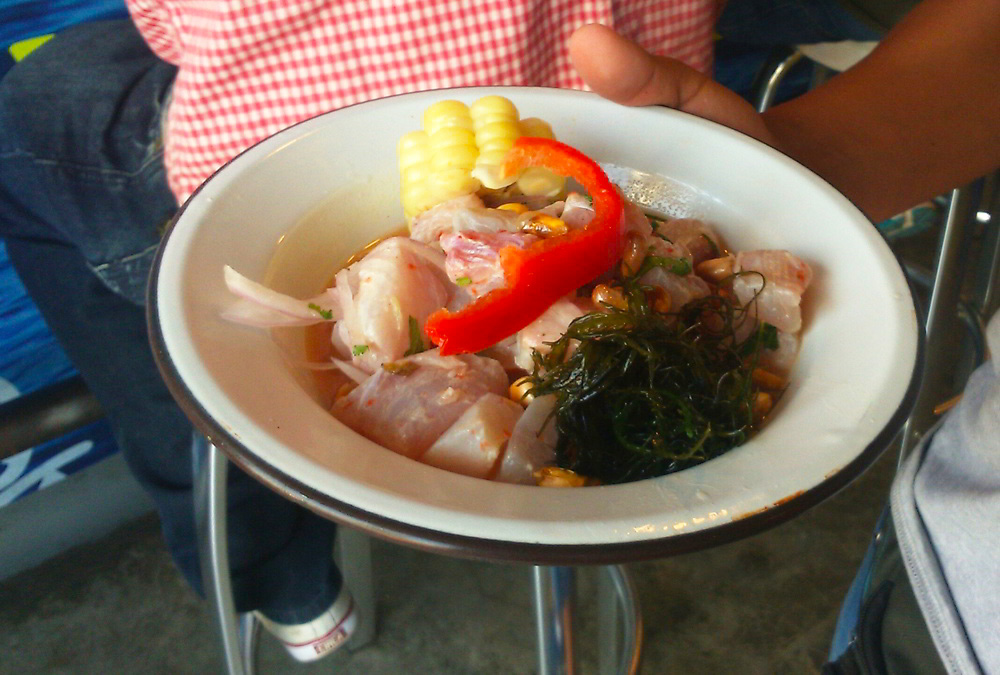 Carlos de la Torre is one of several 'Aracari friends in the city' offering unique insider guiding in Lima. He takes Aracari guests on our Creative Footsteps and Go Local experiences. Both tours can be customised based on personal interests, and included in a tailormade trip to Peru, such as our Classic Luxury Peru itinerary.
Aracari specialises in tailormade, luxury travel to Peru, Bolivia and the Galapagos. If you're interested in getting to know Lima with Carlos as part of a tailormade trip to Peru, contact us or email travel@aracari.com