High on the hills of Peru's northern cloud forest, this collection of tombs from the Chachapoya civilization sit on the edge of a limestone cliff. Built from mud-set stones, the tombs of Revash resemble houses and are painted in red and white hues, collectively forming miniature villages along the face of the cliff.
---
Aracari Travel specializes in private, tailormade trips to Peru. Visit Revash as part of Aracari's 5-Day Peru's Best Kept Secret itinerary, which takes in the highlights of the Chachapoyas region. 
---
On a recent Aracari FAM trip to Chachapoyas, I had the pleasure of visiting this pre-Inca site, with our incredibly knowledgeable Aracari guide, Julio, leading the way and bringing the history to life for us.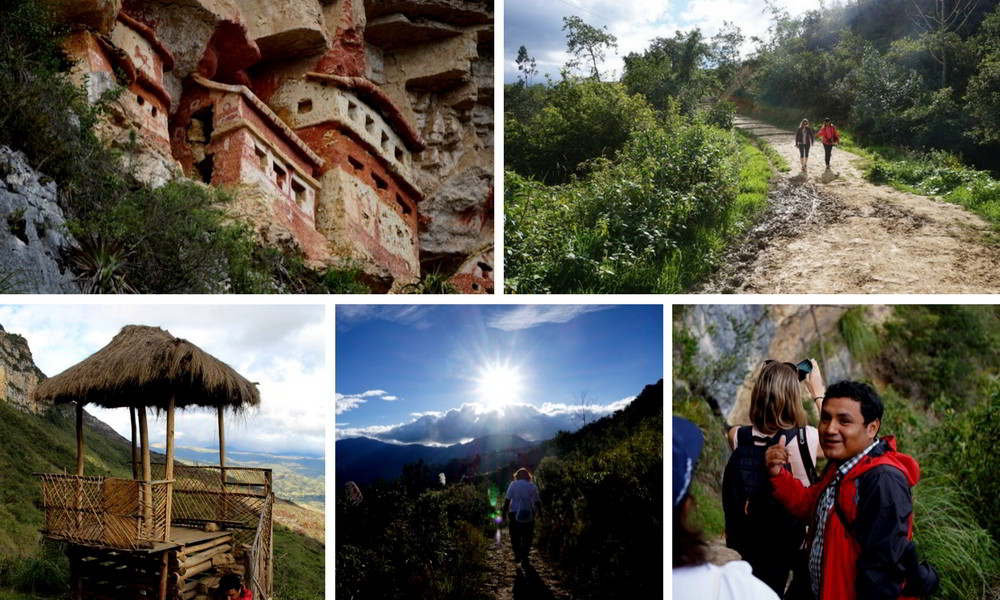 Leaving from Kentitambo where where we spent the night and visited the Leymebamba Museum, we enjoyed a winding drive through the hills with scenic views of the landscape, until we stopped at a small village. Here we registered to visit the site, and then set off on the trail with Julio.
The trail is well maintained, and paved for most of the 30 to 40 minute walk, getting steeper and uneven towards the end. Julio pointed out the first small mausoleum in the cliff face, before we continued for another five minutes to the most impressive set of tombs.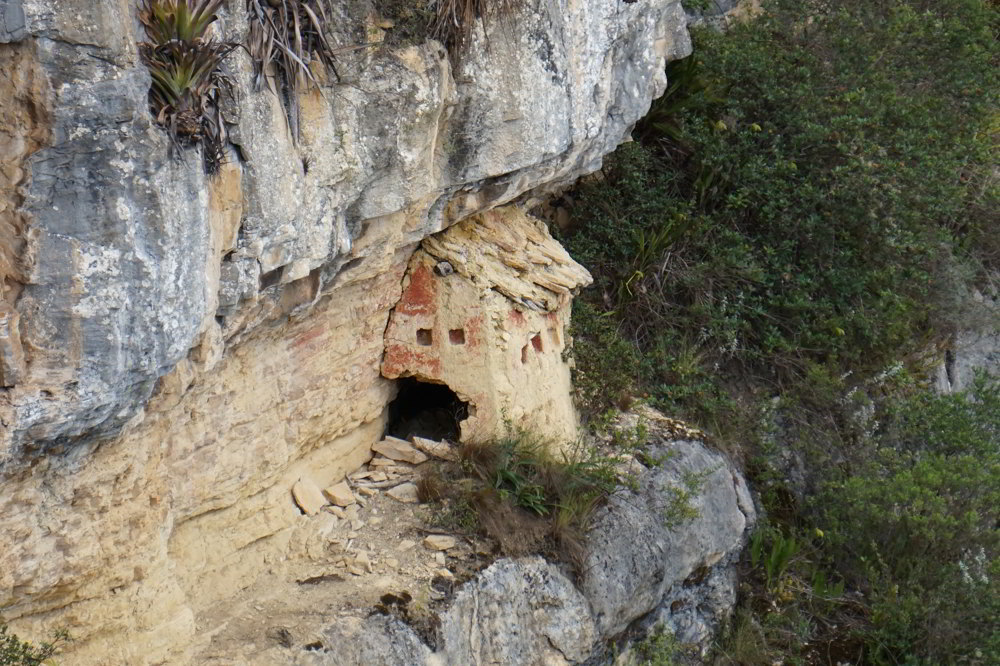 One of several burial methods used by the pre-Inca Chachapoya people, the mausoleums were not used individually – rather they were collective tombs for the wealthy and powerful of their society. In the 1980s archaeologists found 12 skeletons, along with musical instruments and tools made of bone. Along with the tombs, there are paintings of animals, people and geometric designs.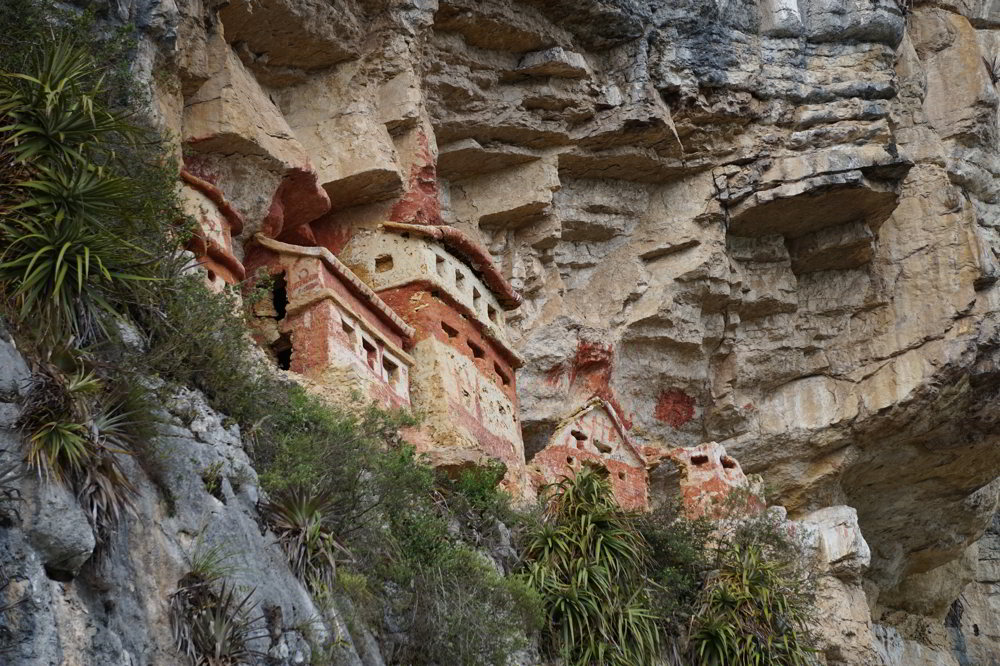 There is a small sheltered viewpoint offering a great perspective of the tombs above and some makeshift benches to sit and rest your legs. Julio explained all about the construction and importance of the tombs, and while you're quite close to the tombs, he also set up a telescope so we could get an up close look at all the detailed painting and designs.
It would be impossible to find this site on your own, and what really made the experience worthwhile and seamless was the expert guiding that Julio provided, along with our great driver Walter. Also we visited the site in conjunction with a guided tour of the Leymebamba Museum which enhanced our understanding of the Chachapoya culture and civilization. These components are what Aracari brings together as part of a tailormade holistic service.
The Peru's Best Kept Secret itinerary bring together all of the highlights of Chachapoyas. Contact us or email travel@aracari.com to start planning your trip now.