Dear friends and travellers,
I am delighted to warmly welcome you to join me on this special founder-led 10-day group journey to Bolivia to commemorate 20 years of Aracari.

– Accompanied by Bolivia's leading artist, Gaston Ugalde 
– Group departure: 21st – 30th April 2018
– Download the Full Itinerary
– Download the Route Map
– From $3,950 per person

Neighboring my home country of Peru, Bolivia has never failed to entrance me over my countless visits exploring the country in-depth. From the colonial cities of Sucre and Potosi to the mesmerizing natural wonder of the white salt flats of Uyuni and other-worldly landscapes of the Eduardo Avaroa National Reserve, Bolivia boasts unrivalled scenery and rich history, having been one of the hubs of Andean civilizations for centuries.
Over the years I have met fascinating people who have become friends, and who have added insight to my understanding of Bolivia. It will be my pleasure to have the opportunity to introduce some of my Bolivian friends to you during your journey to Bolivia. You will agree, meeting and connecting with local people adds a special dimension to any trip. Through them, we will enjoy insider access to places not always accessible to the public. I truly believe that connecting with locals is the way to gain an understanding of a country.
I am proud to have been recognized as Conde Nast Top Travel Specialist to Bolivia and selected numerous times on Travel + Leisure's A-List for Bolivia. Drawing on my own travel experience I have therefore carefully designed this group journey to encompass my destination highlights – as well as planning a few special experiences with my personal contacts in the region along the way!
You can browse through the itinerary using the tabs at the top of this page, or download a PDF version of this itinerary including terms & conditions here.
To reserve your place, email travel@aracari.com
I look forward sharing my love of this fascinating, diverse country in South America with travellers who share a spirit of adventure.
Saludos,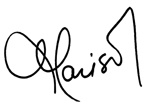 Marisol Mosquera
Founder & CEO

.
Highlights
Traverse the sublime Salar de Uyuni salt flats with Bolivia's leading artist, Gaston Ugalde
Enjoy exclusive access visits to private homes and Haciendas in Sucre and Potosí
Explore the other-worldly landscapes of the Eduardo Avaroa Reserve and Atacama
Daily Summary
Day 1 - Sat 21 April - Sucre Arrival into Santa Cruz or La Paz for domestic flight to Sucre. Private transfer to hotel. Overnight at Parador Santa Maria La Real
Day 2 - Sun 22 April - Candelaria & Tarabuco Full day trip to Candelaria Hacienda and Tarabuco market. Overnight at Parador Santa Maria La Real
Day 3 - Mon 23 April - Sucre Local Handicrafts & Factories of Sucre - tour with expert guide. Dinosaur footprint excursion. Overnight at Parador Santa Maria La Real
Day 4 - Tues 24 April - Sucre History & Traditions of Sucre - guided tour with expert guide. Overnight at Parador Santa Maria La Real
Day 5 - Wed 25 April - Potosí Transfer to Potosí. Potosí city tour with expert guide. Overnight at Hacienda Cayara
Day 6 - Thurs 26 April - Uyuni Private transfer to Uyuni. Guided star-gazing. Overnight at Palacio de Sal
Day 7 - Fri 27 April - Uyuni Full day tour of the Salar de Uyuni salt flats. Overnight at Tayka de Piedra
Day 8 - Sat 28 April - Chiguana Salt Flats Full day tour through the Chiguana salt flats and small lakes with expert guide. Overnight at Mallku Cueva
Day 9 - Sun 29 April - Eduardo Avaroa Reserve Full day tour of the Eduardo Avaroa Reserve with expert guide. Overnight at Kimal Hotel
Day 10 - Mon 30 April - San Pedro de Atacama Private transfer to Calama airport OR optional extension in Atacama
Day 1

Sucre

Domestic flight arrival and transfer to hotel

Saturday 21 April 2018

International Arrival, Domestic Flight and Transfer to Hotel | An Aracari representative will be expecting you in Sucre from your domestic flight from Santa Cruz (or La Paz) with a sign bearing your name. She will greet you with a welcome pack, brief you on your trip, and escort you to your hotel to assist you with check-in. Within the welcome pack, you will find a hard copy of your itinerary for your trip with local times, maps, recommended shopping and eating and background information of the sites you will visit.

We expect that you will be arriving in the afternoon after a long journey, so there are no activities planned for today. Instead, take the time to settle in, rest at the hotel or take a stroll around the beautiful colonial city of Sucre. You will be personally welcome by the hotel owner, Mr Luis Rodriguez, who is the honorary consul for Spain.

Day 2

Sucre

Hacienda Candelaria & Tambuco market

Sunday 22 April 2018

Today you will have a full day excursion offering insight into traditional indigenous life in Bolivia.

Tarabuco Market | This morning your private vehicle and guide will collect you from your hotel to head to the village of Tarabuco, approximately 1hr 15min away. On Sundays, a visit to the Tarabuco market is a rich cultural experience in this Andean town. Artisans and weavers arrive early and set up stands to sell and barter their colorful works of art until around 3pm.

Hacienda Candelaria | Leaving Tarabuco, you'll continue south east for approximately 40 min. Enjoy a typical Bolivian countryside lunch at the colonial Hacienda Candelaria. After lunch you will meet with locals in the community and visit some indigenous homes to see how the men and women in this community live. You will visit the local community museum which displays beautiful local weaving work and also have the opportunity to buy textiles from the local people. Afterwards, take a tour of Hacienda Candelaria which includes a chapel and agricultural museum, and participate in a textile workshop, learning to spin and dye the wool, and then try the intricate weaving process. At the end of the visit you will be transferred back to Sucre.

Day 3

Sucre

Local Handicrafts and products of Sucre. Dinosaur Tracks excursion

Monday 23 April 2018

This morning you will get a taste of Bolivian culture through the handicrafts and products traditionally produced in Sucre. Visit the Chocolates Para Ti factory in the Garcilaso neighborhood of Sucre to see how chocolate is made – with the opportunity to sample! Then visit the working factory of hat company Sombreros Sucre. Hats form an integral part of Bolivian attire and Sucre's hat production offers an insight to the wide variety of regional styles. You will also gain insight into traditional textiles on your visit. The Foundation for Anthropological Research and Ethno-development, Anthropologists of the Southern Andes (ASUR) has a museum with beautiful intricate textiles. In addition to exhibition rooms displaying unique pieces, weavers give live demonstrations of the techniques used in the creation of their textile designs.

The largest set of dinosaur tracks found in the world are located in the outskirts of Sucre, just 15 minutes from the city centre, which you will visit this afternoon. Dating back to around 65 million years ago, the impressive dinosaur footprints are located on a vertical limestone slab in a quarry where vibrations causing the earth to move exposed over 5,055 tracks in 1998. Paleontologists have discovered the tracks belong to at least 8 species of terapods, including the mighty Tyrannosaurus Rex. Also visit the Cretaceous Park,with life-size dinosaur replicas.

Once back in Sucre, you will visit one of the most important constructions in the city, the Monastery of San Filipe Neri, which was built between 1795 and 1799 in the neoclassic style. The cloister is very interesting with two levels of four-centered arches that rest on massif columns. The beautiful roof terrace offers panoramic views over the city. You will also stop off to visit the home and workshop of local painter Edgar de Urioste, who depicts the life and culture of the Spanish who came to Bolivia, and their descendants. You'll have the opportunity to meet the artist and learn about his work.

Dinner at Casa Aranjuez. Converted from an old hacienda, this private home is located 15 minutes from the centre of Sucre, in a pleasant residential area. Restored and owned by the Rodriguez family, who are friends of Marisol and Aracari, they will host you for a typical Bolivian meal.

Day 4

Sucre

In and Around Sucre: History & Traditions

Tuesday 24 April 2018

In and Around Sucre: History & Traditions. Sucre's history and importance has always been closely linked to that of Potosí; Spanish royalty and wealthy families involved with the silver mining in Potosí lived in Sucre, seeking refuge from the high altitudes and cold temperatures. Sucre is considered to be the most beautiful city in Bolivia and highlights include the second oldest University in South America and many 16th century churches. You will visit some of the city's highlights this morning, such as the Monastery of La Recoleta, which is at the highest point in the city offering incredible views. Stop off for a mid-morning snack of salteñas, a traditional Bolivian pastry, en route, and enjoy lunch at a local restaurant.

Afternoon at leisure.

Day 5

Potosí

Transfer to Potosí and city tour of Potosí

Wednesday 25 April 2018

After breakfast, your private vehicle and guide will collect you from your hotel for the drive from Sucre to Potosí, approximately 2hr 30min. Sitting at around 4000 meters (13,123 ft), Potosí was an unassuming Andean village until the arrival of the Spaniards and its conversion into the Empire's economic center; Potosí was established after the discovery of what seemed to be an endless supply of silver deposits in the Cerro Rico mine. In the 16th century, the city evolved into a metropolis with a larger population than Paris and is now a UNESCO World Heritage City.

Visit the Casa de la Moneda (Royal Mint), filled with fascinating wooden machinery used to make coins for the Spanish colonies. You'll also visit the local miners' market and delve into a functioning silver mine for a glimpse at the industry's past and present. After lunch at a local restaurant, head to the Convent of Santa Teresa, which besides its aesthetic beauty, is a great representation of religious life during colonial times. At the end of the tour you'll transfer to Hotel Museo Cayara for a traditional home-style Bolivian meal and to spend the night.

Day 6

Uyuni

Transfer to Uyuni and star-gazing over the salar

Thursday 26 April 2018

After breakfast, and a tour of the hacienda, depart for your private transfer of approximately five hours to Uyuni, where you'll have lunch in a local restaurant. As you near Uyuni, make a brief stop to see the eerie Train Cemetery, the fascinating resting place of freight trains that once passed through the area in the late 1800s. You'll also briefly stop to see a quinoa processing plant, before continuing your journey to Colchani for dinner at Palacio de Sal Hotel.

After dinner go star-gazing with an astronomy specialist, who will share detailed knowledge about the southern celestial bodies and constellations. The unobstructed expanse of the isolated salt flats makes this a truly spellbinding experience, as the full breadth and immensity of the night sky can be observed and appreciated with the telescope provided or with the naked eye. Enjoy the experience with a cup of warm Bolivian wine.

Day 7

Salar de Uyuni salt flats

Full day tour of the salt flats with expert guide

Friday 27 April 2018

Spend the day at the largest salt flat on earth, the Salar de Uyuni, with stunning sceneries unmatched anywhere else in the world. Covering 12,000 square km (4,633 square miles) of Bolivian Altiplano, the salt flats of Uyuni are an awe-inspiring natural phenomenon that is sure to be an unforgettable experience. The surreal pentagons of crystalline salt and the endless sky will certainly make you feel that there is no place like this in the whole world. During today's tour you will stop at the small town of Colchani, a village on the edge of the Salar de Uyuni, where the salt is processed. In the small market locals sell handicrafts made of salt and bags of authentic Salar de Uyuni table salt as souvenirs. Nearby you'll visit the Ojos de Agua (eyes of water), round holes where water wells up from under the salt crust.

You'll then enter the majestic salt flats, stopping to take fun perspective photos, and then head for Incahuasi Island - a unique view point with cacti towering over you. You will stop for a picnic lunch at secluded spot in the middle of the Salar, before continuing north to the village of Coquesa. Here you will see the massive Thunupa Volcano rising up in front of you. It stands on the northern side of the Salar de Uyuni at an elevation of 5,321 m (17,457 ft) on the Bolivian Altiplano. The village of Coquesa affords excellent views all around and you can take a short walk up the hill to the entrance to a cave containing the Coquesa mummies.

Head to the southern shores of the salt flats, admire the unusual subaquatic formations found in Galaxy Cave - their unusual appearance provided the inspiration for the cave's name. Next door is a second cave, Cueva del Diablo, or 'Devil's Cave'. This site is an old cemetery from pre-Inca civilizations. Learn about how these places were found and the local legends and traditions associated with them.
You'll end the day driving to San Pedro de Quemez, a small Andean town, where you'll have dinner at the Hotel Tayka de Piedra.

Day 8

Small Lagoons

Full day tour through the Chiguana salt flats and small lakes with expert guide

Saturday 28 April 2018

After breakfast, you'll head off to enjoy the surreal and highly photogenic landscapes of this region. You will drive through the Salar Chiguana, an enormous expanse of borax deposit. From here visit a lava-filled valley which looks as if the liquid flow of lava has been stopped in time. The ebbing movement that occurred in a bygone era is easy to imagine while the presence of the region's only active volcano, Ollague Volcano, adds to the dramatic backdrop. There is a viewpoint offering impressive views and photo opportunities.

Visit the small lagoons of this area, including Laguna Hedionda and Laguna Negra, each exceptional in its own way. Laguna Hedionda is a small lagoon that has a characteristic smell of sulphate due the mineral composition of its water. Stop at the Arbol de Piedra, which translates to 'tree rock' and is named for its fascinating tree-shape, in the Valley of the Rocks before heading to Mallku Cueva for dinner and to spend the night.

Day 9

Eduardo Avaroa Reserve

Full day tour of the Eduardo Avaroa Reserve and transfer to Atacama, Chile

Sunday 29 April 2018

After breakfast, you'll continue south with your private vehicle and guide, towards the Eduardo Avaroa Reserve. Today you will stop at the Laguna Colorada which displays various hues of red, depending on the light conditions. It is also the most important nesting site for three types of South American flamingoes. Continue to the Sol de Mañana Geysers, with intensely active fumaroles and volcanic craters filling with boiling lava. Afterwards, head to the Chalviri Lagoon, where you have the opportunity the take a dip in the natural hot springs. Finally, pass through Dali's Desert and make your way to the Laguna Blanca then the Laguna Verde, which looks like a liquid emerald, varying between shades of turquoise and green. Along the way you'll stop for a box lunch, and have many opportunities to enjoy and photograph the stunning scenery. Afterwards you will be taken to your accommodations for the night. You will continue south, crossing the border into Chile, to the town of San Pedro de Atacama, at the edge of the Atacama Desert and choose between our recommended hotel options.

Day 10

San Pedro de Atacama

International Departure or optional extension in San Pedro de Atacama

Monday 30 April 2018

After breakfast (or depending on your flight time) you will take a private transfer to El Loa Airport, just outside the city of Calama, a drive of approximately 1 hr and 15 mins.

Optional extensions in San Pedro de Atacama can be arranged on request. San Pedro de Atacama boasts impressive landscape that incorporates desert, salt flats, volcanoes, geysers and hot springs. The Valle de la Luna, in the nearby Los Flamencos National Reserve, is a lunar-like depression with unusual rock formations, a huge sand dune and pink-streaked mountains.
Itinerary pricing as of 2018
Pricing Info - US$3,950
Price is per person based on double occupancy
Price based on group (minimum 6, maximum 12) traveling together
Price is for the full 11-day itinerary
Download the detailed PDF itinerary with full terms & conditions from the 'overview' tab
Pricing Alternatives
Single supplement - US $720
What's Included?
All ground transfers, accommodation, meals (where specified), guides and excursions
Contact Us to Learn More