Manú National Park is the largest and most pristine rainforest park in South America, unique in its wide variety of ecosystems. The area contains everything from puna grasslands to lowland Amazonian forest, intermixed with elfin forest, cloudforest and montane forest. Here are my thoughts on Manu Learning Centre Lodge, one of the places you can stay in Peru to discover the Amazon Rainforest.
Visit Manu Learning Centre Lodge
I had travelled to Manú several times 15 or 20 years ago. Aracari was highly involved in Manú then, and it was the top rainforest destination for our guests. This time around, the purpose of my trip was to visit the Manu Learning Centre Lodge and observe the activities of CREES Foundation, a relatively new lodge and operator in Manú. I also wanted to see first-hand how the area has transformed over the past two decades.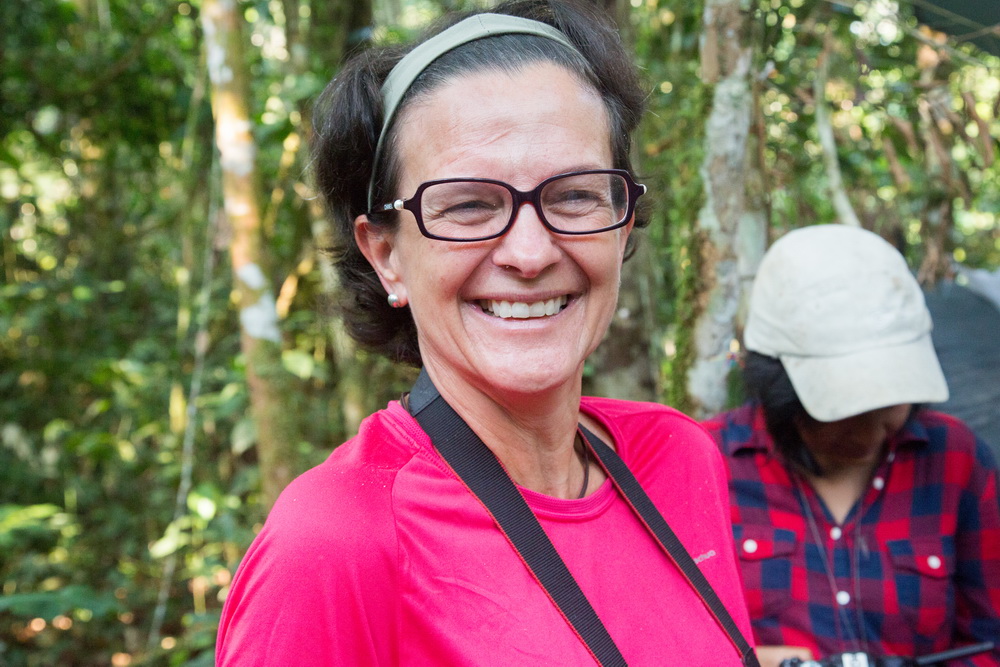 How to get to Manu National Park
Since a few years ago, the flows of rainforest tourism in Peru have changed. In the past, many upscale visitors were enticed the remoteness of Manú National Park, and the possibility – despite the high cost – of reaching the destination in a swift, 45-minute flight from Cusco in a twin otter propeller plane. Now, the only option to reach the Manú area is overland, over 12-hours from the nearest airport. This deters all but  very adventurous visitors, sicentists, volunteers and budget travelers to visit the area. Instead, most affluent visitors flock to the luxury cruises on the Upper Amazon and venture to Pacaya Samiria Reserve, and other more adventurous guests head to the lodges in and near the more easily accessible Tambopata Reserved Zone. This shift sadly deprives the local populations in and around Manú of the much needed development and income that tourism used to bring, which continues to benefit other parts of Peru.
Manu Learning Centre Lodge: Supporting the local environment
Having quickly concluded that things were dire for ecotourism development in the area, I was delighted to be a guest and experience the magic of the Manú Learning Centre (MLC). The organization is operated by the CREES foundation, a non-profit and business collaboration institution working towards sustainability in the park. The MLC serves local schools and communities, as well as international researchers, volunteers, interns, and visitors like me. It is a brilliant and well thought out initiative that brings goodness to all involved: guests, volunteers, interns, staff and most of all, the forest and the communities that live in and around it.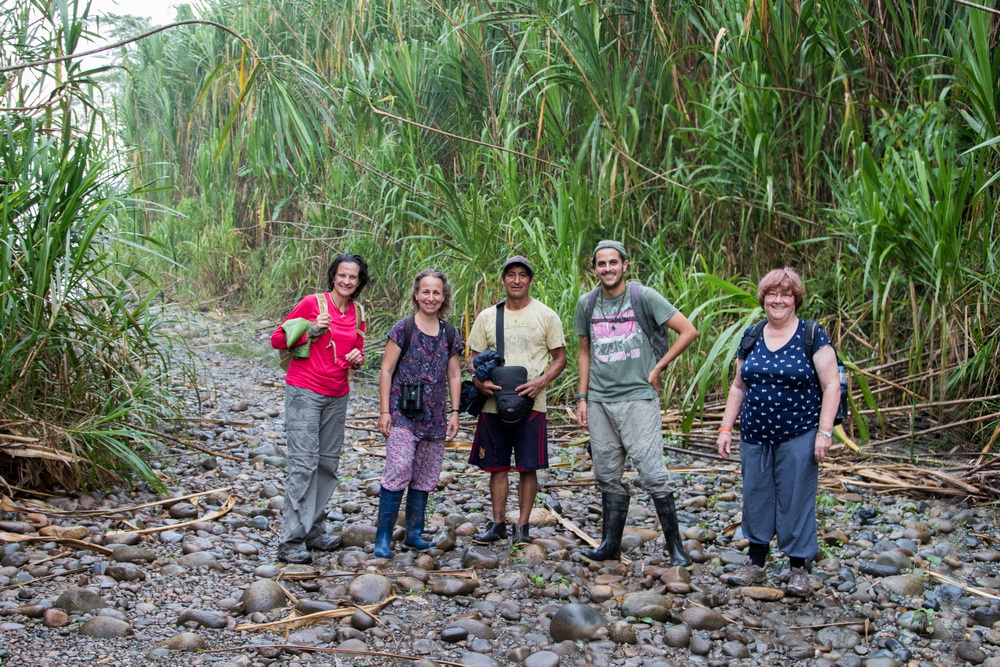 MLC was only established 10 years ago, and yet is the only new substantial initiative established in Manú over the last 15 years. I found it hard initially to grasp the inaction considering this vast National Park's closest boundary to Cusco – Acjanaco – is merely 130 kilometers (80 miles) away, but ultimately understood that the park's inaccessibility has been a major barrier for such developments. MLC's aim is to get the wonders of the forest known to a wide public, in order to harness as much public opinion as possible to protect it. It is also wants to prove that regenerated forest, also called "secondary" forest, can be as valuable as primary forest, as most species come back to their restored habitats.
Manu Learning Centre Lodge Research Projects
MLC is located within the Fundo Mascoitania, a 643-acre private nature reserve within the cultural zone of Manú Biosphere Reserve on the Alto Madre de Dios River. It is approximately 270 kilometres (168 miles) from Cusco, as the condor flies. Access by land takes approximately 12 hours from Cusco via Paucartambo and Atalaya, and 45 minutes downriver on the Madre de Dios River. MLC is part of the CREES foundation and is primarily and educational and research organization, with activities organized around education, research and community building. The Centre's field staff work in community service, science, research and development projects, while college graduates and career breakers can sign up to volunteer programmes (lasting between 2 weeks and 3 months) or internships during which they not only learn different aspects of the activities, but actually carry out conservation research and project management  activities.
Specialist Guiding in Peru

Best of all, even visitors have the unique opportunity to partake in the activities of researchers. There are many opportunities to engage with the staff, and it is clearly part of their training to be friendly and engage visitors in their activities. During my visit, I not only experienced the usual naturalist visitor activities with an expert guide, but I also went on a mist netting outing with Chris (Head of Research)  and several volunteers. I learned about the fascinating methodology to catch and document species of the forest understory, such as the male band-tailed and the female blue-crowed manakins. I even had the chance to hold the tiny birds, and then set them free!
I also had the opportunity to have discussions with the Joanne (Education), and Eduardo (Community)  and see them in action. Their expertise was dazzling. The programme is remarkably well organized and the field staff, volunteers, and interns are exceptionally passionate, dedicated and enthusiastic. In my short three days as a visitor at MLC, I probably learned more than during any other rainforest experience – and I have had many!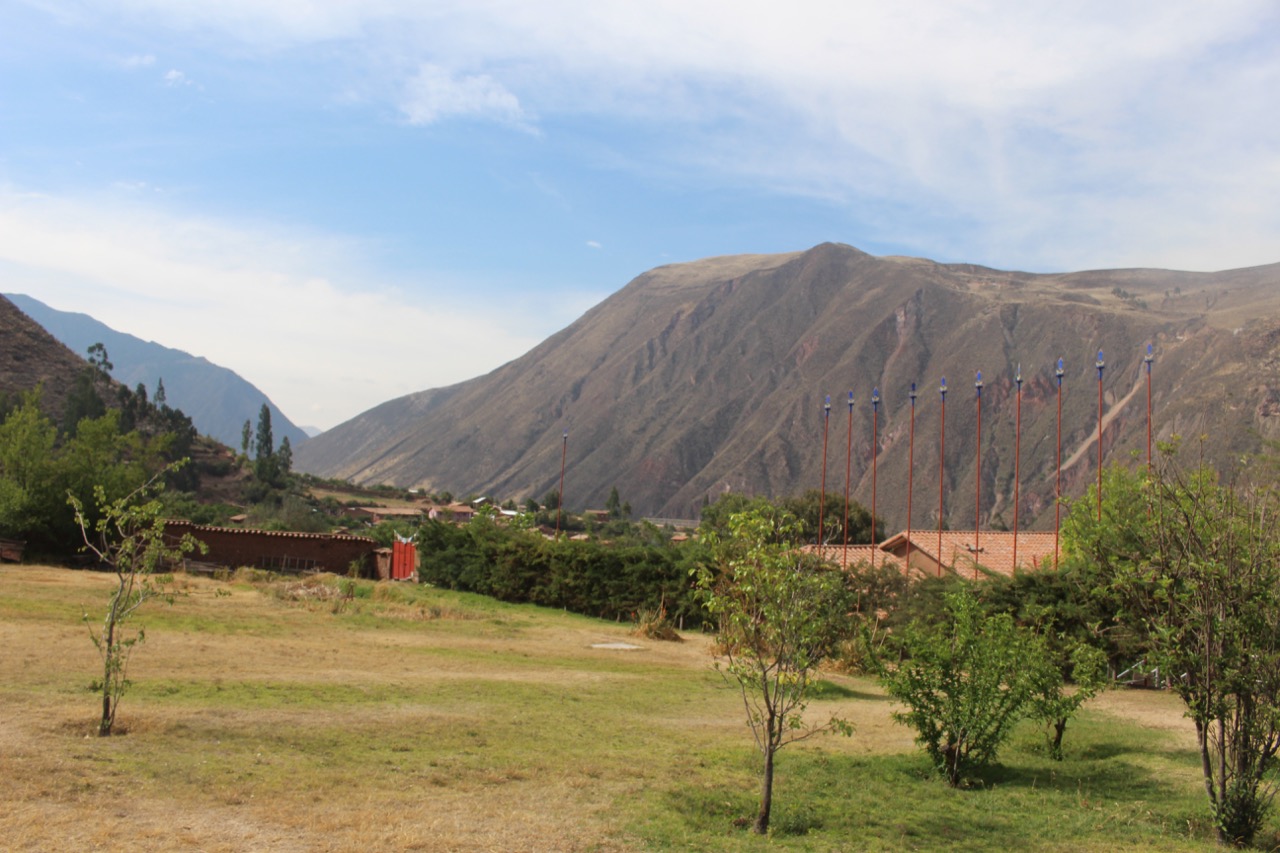 MLC is comprised of 8 structures. Of them, 2 two-story structures of 4 rooms each accommodate travelers. The others house the lounge, bar and kitchen; the shared toilets, washbasins and showers; the lab; the volunteers; the interns; and the scientific field staff. Visitor can explore the 22.5 kilometers (14 miles) of trails around the lodge, stop by the community of "Salvación" to see their bio orchard, or visit a small cocha (lake) for wildlife viewing. MLC also has their own biogarden, restored with a hidden observation platform, and a clay lick, or collpa, where visitors can observe the endangered Blue-headed macaw, among other tropical birds.
Accommodation at Manu Learning Centre Lodge
Accommodation is bare bones; there currently are no private bathrooms (ensuite bathrooms are being built at the moment in some rooms) Shared bathrooms are clean and work well with good pressure and hot water in the showers. There is no electricity and scarce mobile coverage. There is Wi-Fi for 2 hours, between 7pm and 9pm when the power is on to charge electronic equipment. The food, likewise, is basic.
I would recommend Manu Learning Centre Lodge only to the more adventurous traveler, given the difficult access and the no-frills rooms and facilities. This situation is likely to improve in the medium term as the accommodations are upgraded and private bathrooms are installed.  I personally thoroughly enjoyed my experience at MLC and what I lived and learned  by far outweighed the basic conditions.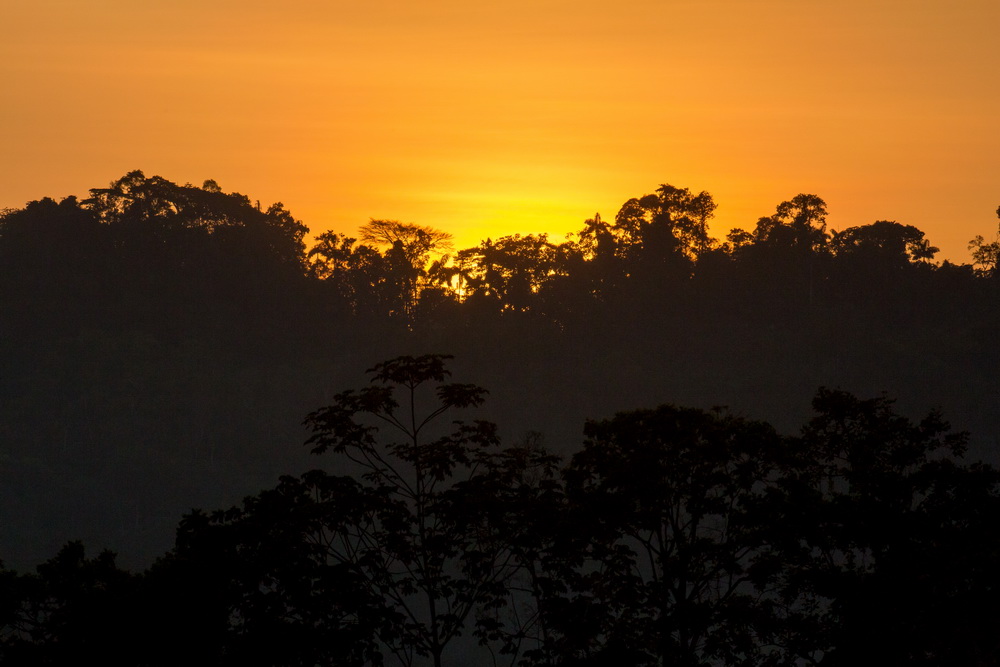 I would strongly encourage our friends and guests to seriously consider CREES  internships for their college-aged children; I cannot imagine a more rewarding and enriching experience!
We will keep an eye on the infrastructural improvements underway, as we are eager to send our guests to the MLC for an unforgettable experience.
For more information on Manu Learning Centre Lodge and other options in Peru's Amazon Rainforest, contact us today or email travel@aracari.com