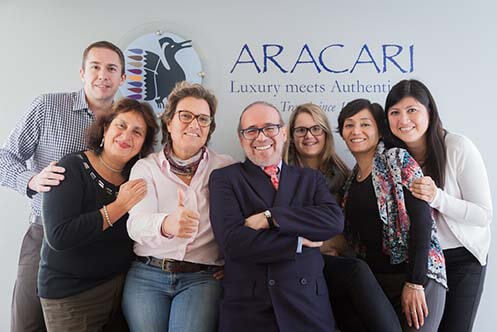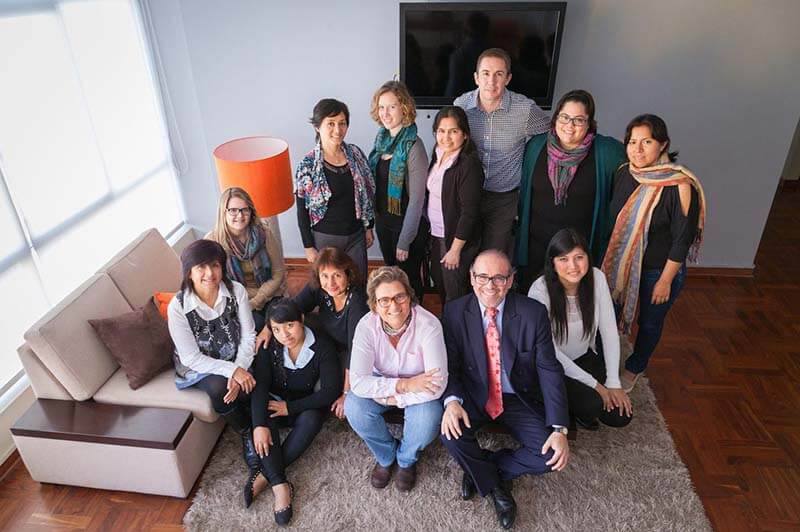 Aracari has an expert team of Travel Specialists that all share a love of Peru, Bolivia and the Galapagos, a passion for travel and commitment to providing impeccable service. From our Head office in Lima, we are dedicated to tailoring unique and personalized trips with creativity and care. We strive to share the best of the region with you and craft a truly unforgettable journey.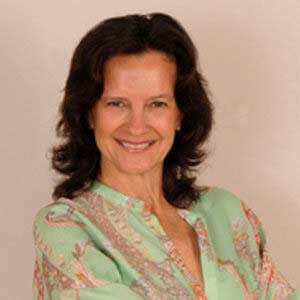 Marisol Mosquera
Founder and President
Leaving behind my career in the financial world, I founded Aracari to fulfill a personal dream of providing first class travel experiences for an international clientele while locally creating jobs and supporting the local communities. It's extremely gratifying to source and reward those contributors who excel in effort, enthusiasm and commitment to sharing the best of Peru and South America with the rest of the world. Aracari has become a family for all of us. The best thing about working in Aracari is that it requires me to be permanently connected to the worlds of art, culture, archaeology, geography, wildlife conservation, cuisine: in short, all those disciplines that are key to sourcing outstanding experiences for our clients. It is also wonderful to connect with a network of amazing people from all over the world on a daily basis. Contact me on marisol@aracari.com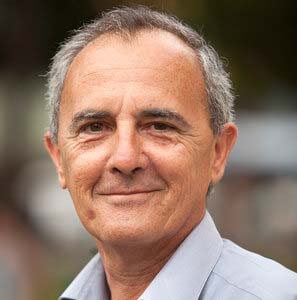 Raul Varela
Client Relations
Raul is generally the first Aracari member that guests meet since he greets them upon arrival into Lima. He came from a business background but was happy to leave a traditional office behind in order to work in the vibrant world of tourism. He has never regretted that change since there's never a dull moment in the world of travel. He enjoys sharing his love for Peru with travelers from around the world and helping to solve issues on the ground. His job is to make our clients feel welcome, safe and well-advised from the moment they set foot in the Lima airport.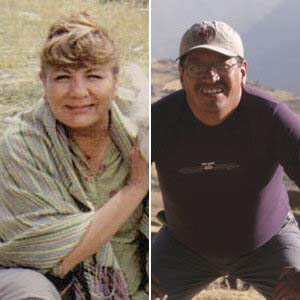 Mary Vargas & Juan Llanos
Cusco Representatives
As a husband and wife team, Maricarmen and Juan have a combined 34 years of experience working in tourism. They manage all of Aracari's tours and treks in the Cusco area and know just how to handling any and every challenge that comes their way. It's always a pleasure for them to welcome Aracari clients to their city and make sure that their visits to Machu Picchu, its beautiful surroundings and Cusco itself are everything that they had hoped for.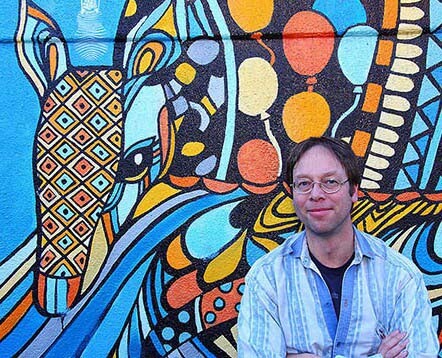 James Brunker
Client Representative
Our man in Bolivia is James Brunker, who has lived in the administrative capital, La Paz, since 2004 and is our source of knowledge on all things Bolivia. Born in Kent, England, James began working in tourism right out of college as a raft and kayaking guide in the Austrian Alps before moving on to trekking and more general tourism activities. He has led tours in Spain, China, Nepal, Costa Rica, Cuba, Panamá, Ecuador, Argentina, Chile, and, of course, Peru and Bolivia. Now James spends most of his time in Bolivia working as a freelance photographer, covering international football matches in Bolivia for Getty Images Latin America, general news, and visits of foreign leaders or celebrities to Bolivia. You can also see James' galleries of stock photos on his website, Magical Andes.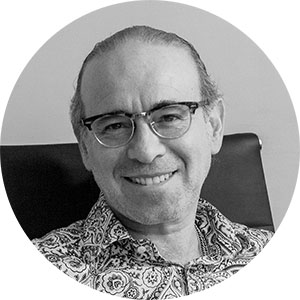 Gilbert Lanoire
General Manager
Gilbert is our General Manager who oversees the overall running of Aracari. He's been with the company for more than 7 years, but the experience and skills he brings go back much further. His background is in business with 34 years of professional experience in accounting, administration, logistics and more, specialising in managing small and medium enterprises (SMEs). Hands-on across all departments in Aracari, he heads up his business consultancy firm, leading a team of over 70. Gilbert is a foodie with fine tastes, and enjoys indulging in Lima's renowned gourmet food scene.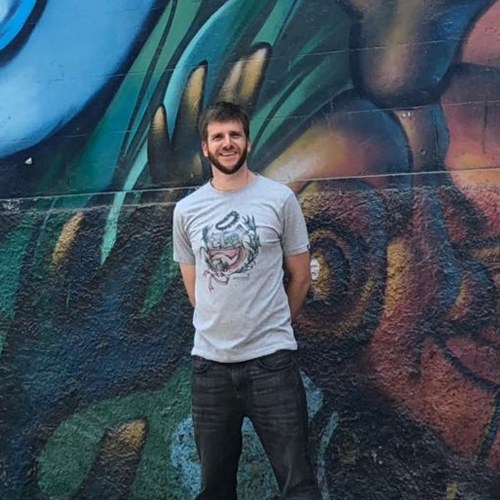 Martin Schmidt
Sales Manager
A Peruvian native, Martin's interest in tourism started while volunteering in the Amazon rainforest during high school. After completing his studies, he returned to the jungle as a naturalist guide to develop his knowledge of ecotourism and sustainability, important principles he implements in his ongoing work in the tourism sector today. Since then, Martin has lived and worked in Europe and Australia and has years of experience in tourism across sales and marketing. In his free time in Lima he teaches sustainable tourism at a local University and enjoys exploring Peru, having undertaken adventurous multi-day rafting expeditions and road trips in the region. Contact me on martin@aracari.com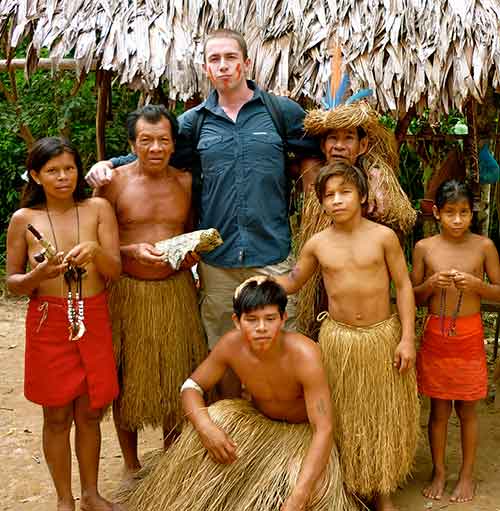 Mark Green
Travel Planner
Originally from England, Mark joined Aracari after spending several years leading adventure tours throughout South America and considers Peru to be his second home. When he's not at the Aracari office, Mark loves the outdoors and is a keen hiker and rafter (he was part of the winning international team in the Amazon River Raft Race in 2012) and also volunteers spare time leading fundraising treks to Machu Picchu. Contact me on mark@aracari.com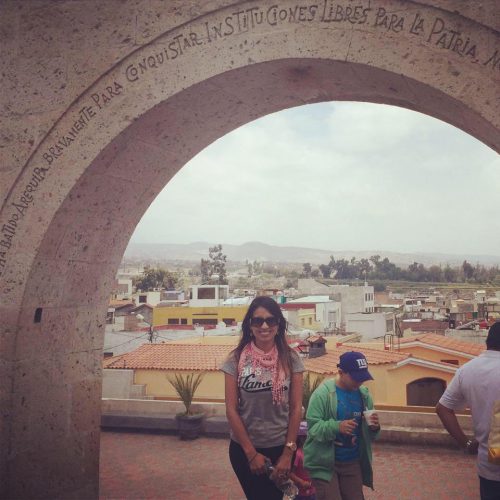 Erika Talavera
Travel Planner
Erika has worked in the travel industry for almost 12 years. She loves to travel, get to know new cultures and exchange experiences with locals. She had the opportunity to live and work in the USA, Denmark, and Canada for a few months and is glad to have the opportunity to show the wonders that her country offers, providing experiences that guests will never forget. Speaking English, French and Spanish has been very beneficial in her travels and her work. When not at the office Erika loves to meet up with friends and enjoy the city, go to the cinema, the beach, or just take a walk to enjoy the amazing views of the Pacific Ocean. Contact me on erika@aracari.com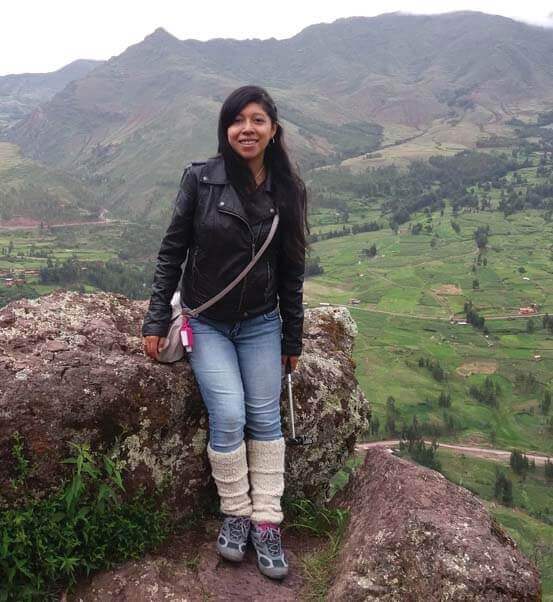 Hellen Gamarra
Travel Planner
Hellen was born and raised in Lima, but her interest in the tourism industry was sparked during her travels to the US in college. Later she lived in Cusco for one year which only increased her desire to work with companies that were mainly focused on tourism. Her main professional goal is to always deliver great customer service and help out whenever possible if a traveler needs assistance when in Peru. Hellen tries to travel to a new destination at least once a year since she strongly believes there's no better investment than a trip to an unknown place to get to know its culture, landscapes, and gastronomy. In her free time, she enjoys trying new food spots in the city, meeting up with friends, or enjoying a movie at home and spending time with her adored Labrador. Contact me on hellen@aracari.com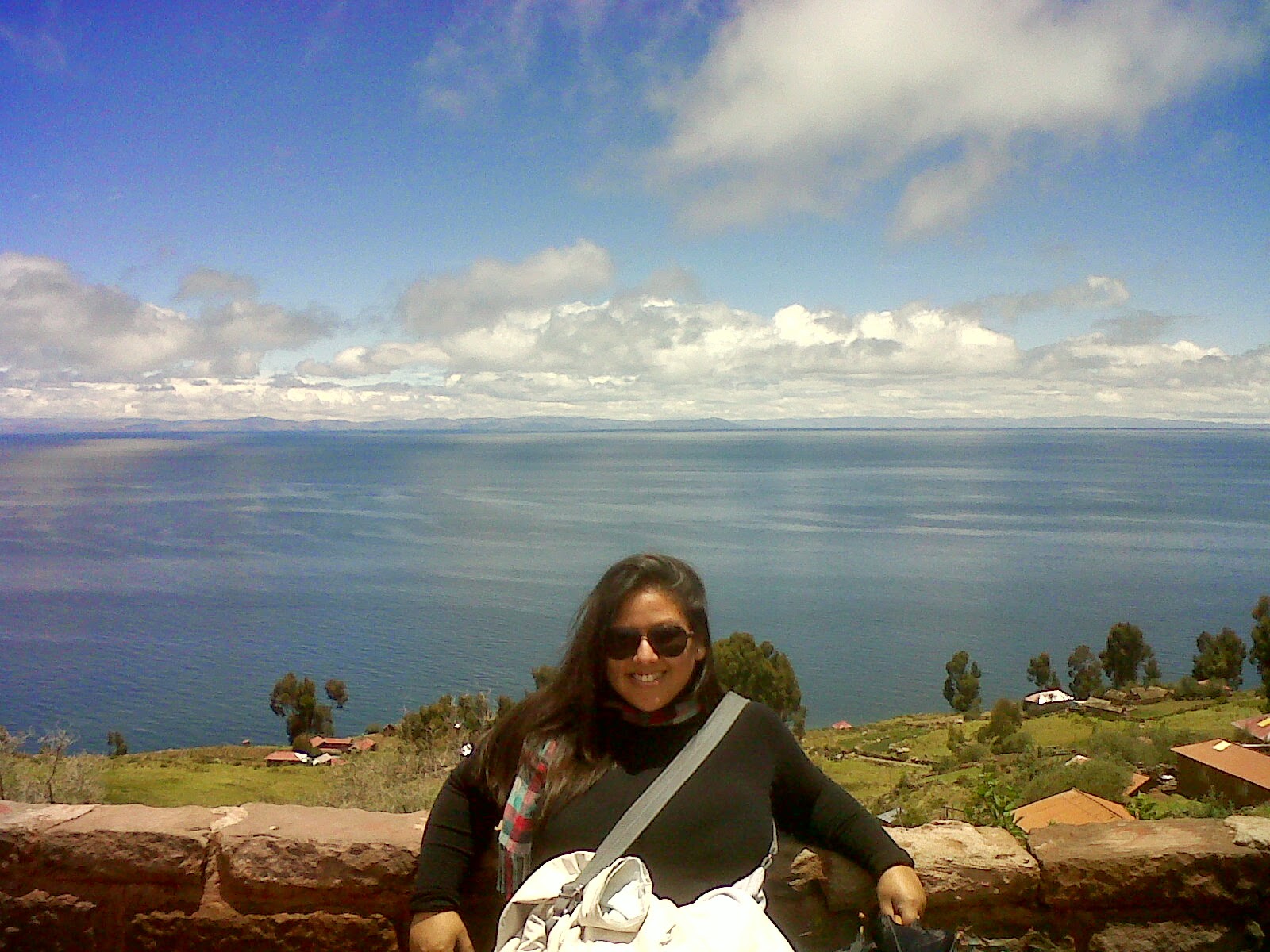 Geissy Luna
Travel Planner
Born and raised in the country's capital, Lima, Geissy spent some of her early teens living and traveling in the North-East of the US which sparked an early passion for travel, leading her to study Tourism and Hospitality at University. Having explored the length and breadth of Peru working in tourism for 13 years, Geissy brings years of experience in designing personalized trips to Aracari. With two young sons and a baby girl, she particularly understands the needs and expectations of travelers with children and how to keep them active and engaged. In her spare time Geissy is trying to learn Arabic from her Tunisian husband – proving more of a challenge than she'd originally anticipated! Contact me on geissy@aracari.com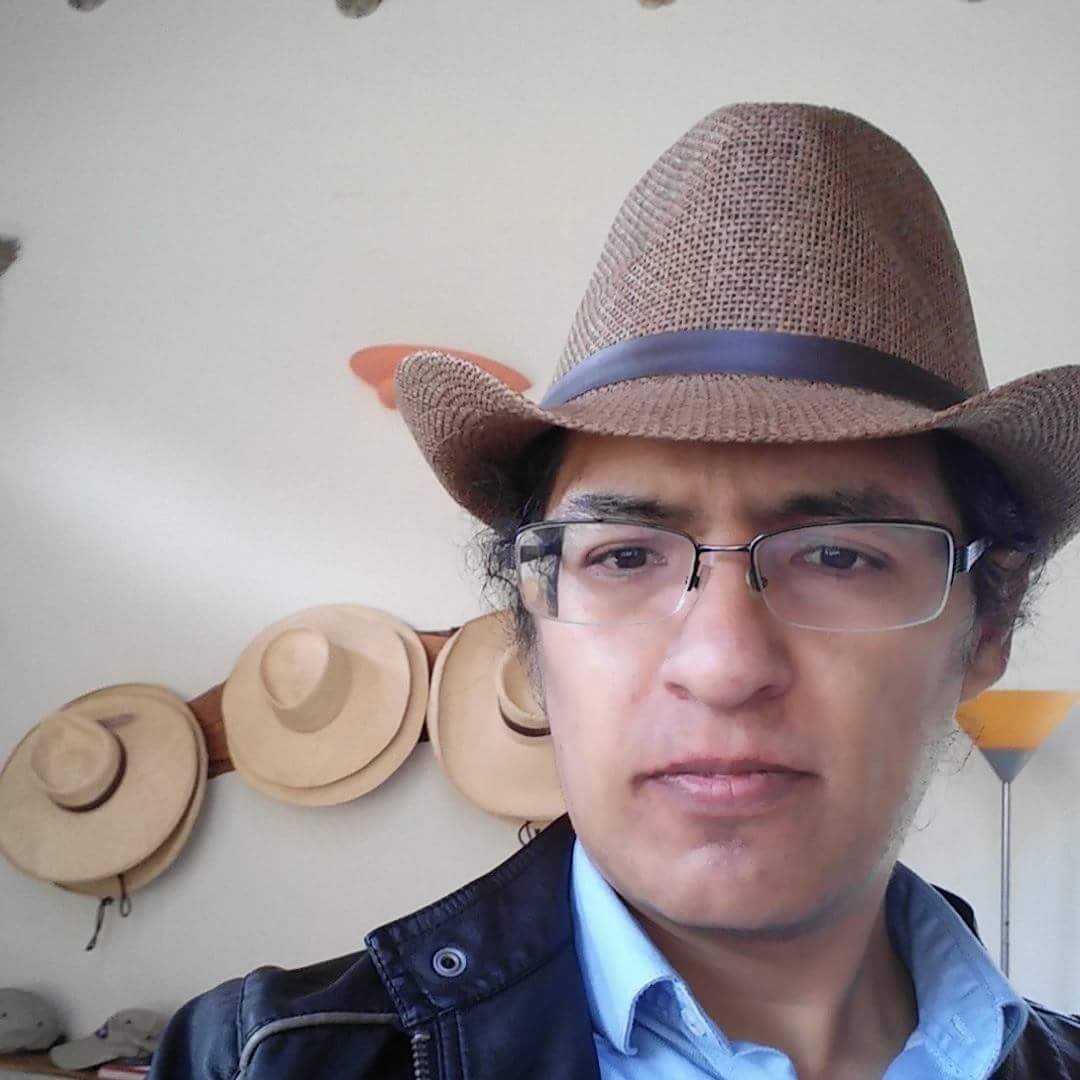 Dario Meneses
Travel Planner
A native of Cusco, the former Incan capital known for its impressive archaeological sites and stunning Spanish colonial architecture, it is fair to say Dario has been inspired by ancient civilizations and history since a young age. This sparked his passion to study Archaeology and Peruvian studies at University, moving to Lima. Dario has now worked in tourism for almost 10 years designing trips and managing logistics. He's explored Peru in-depth and, as a self-declared history buff, one of his standout memorable travel moments has been flying over the Nazca lines in southern Peru. Contact me on dario@aracari.com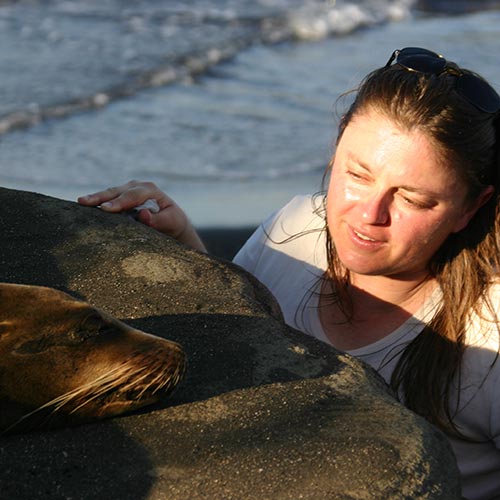 Cécile Fabre
Travel Planner
Cécile, who was born in France, discovered quickly that she enjoys seeing the world and exploring other cultures. When she was young, she moved to Spain, where she finished her international studies before venturing into the world of tourism. Thanks to her friendships, she fell in love with Peruvian culture, the cuisine, the rich archaeology and vast diversity. She travels to Peru frequently and has visited the Galapagos and Ecuador as well. She has been at Aracari for almost eight years and enjoys designing and imagining personalized trips, creating unique experiences and offering high quality service. She carefully considers all details, so that her Aracari guests need only worry about enjoying the country and the trip, just as she likes to enjoy her trips when she is travelling with her family and two small sons.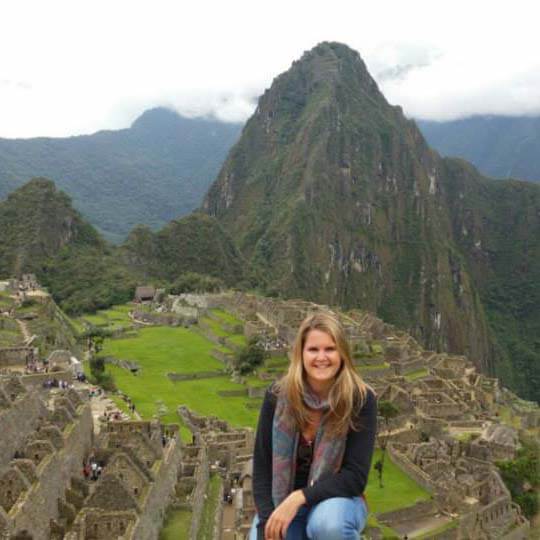 Caroline Major
Head of Marketing & Product
Hailing from London, Caroline is a long time sufferer of wanderlust. With a degree in Spanish and Portuguese from Oxford University and professional marketing qualifications under her belt, Caroline has lived in Brazil and extensively travelled across South America–including to Peru and Bolivia. Before running out of stamps in her passport she moved to Cambodia for over three years, heading up marketing efforts for a travel company and scouting out the region's latest offerings as a travel writer. Swapping the sleepy pace of life under palm trees for the energy of Peru's capital, Caroline continues her globetrotting by joining Aracari as Head of Marketing, putting her Spanish to good use in ordering plenty of the finest Pisco sours and freshest seafood Lima has to offer. Contact me on caroline@aracari.com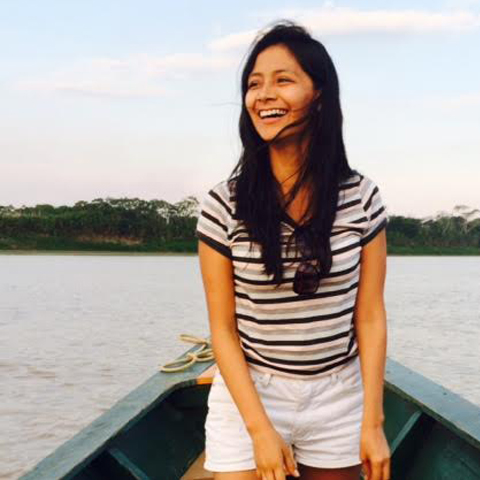 Rocio Leon
Product & Marketing Executive
Rocio has lived in Lima her whole life, but has been traveling since she was a little girl - getting to know each corner of her home country, and further afield around the Americas. She loves discovering new places and experiencing different cultures. She is committed to being a responsible traveler and strongly believes tourism can bring positive and sustainable development to the country. She turned that passion into a career, earning a degree in tourism management, a diploma in tourism marketing and other in graphic advertising. She's excited to be part of the Aracari team, working to share the best of Peru with the world. In her spare time she loves reading, going to the theatre, painting, photography and dancing. Contact me on rociol@aracari.com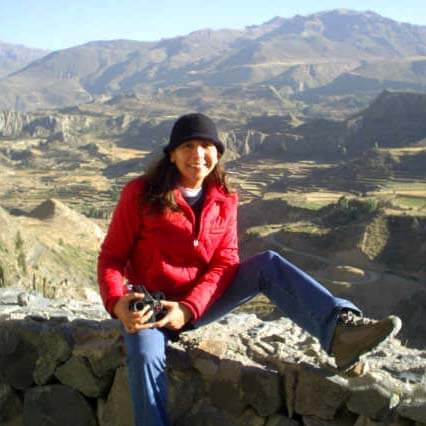 Nora Espinoza
Product and Pricing
Nora studied translation in college, but her first job was as a receptionist at a hotel and from there began her journey into the world of tourism, working at various travel agencies. She now has 20 years of experience under her belt and still finds it to be fascinating work. She has worked in all aspects of travel, doing sales, reservations, operations, finances and now product development; in each aspect she learned a little more about the industry. At Aracari, she continues learning! Her work has been satisfying and has taught her to better appreciate her country. She gives all of her effort to succeed in her work so that visitors to Peru can enjoy it as much as she does! Contact me on nora@aracari.com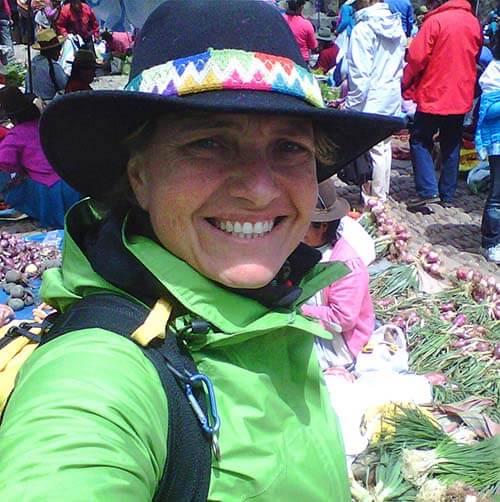 Maria Julia Raffo
PR and Gastronomic Advisor
Being that Peru currently ranks as a top gastronomic destination, Aracari found Maria Julia, a gastronomy expert, to suss out the best dishes at the many restaurants in Lima, where she knows many of the top chefs. Maria Julia is passionate about cuisine and knows how to navigate the gourmet and local dining options around Peru, using her discerning palate as her guide. She is well-connected in the culinary world and can draw on these contacts to offer visitors to Peru the ultimate gastronomic experience. Contact me on mariajulia@aracari.com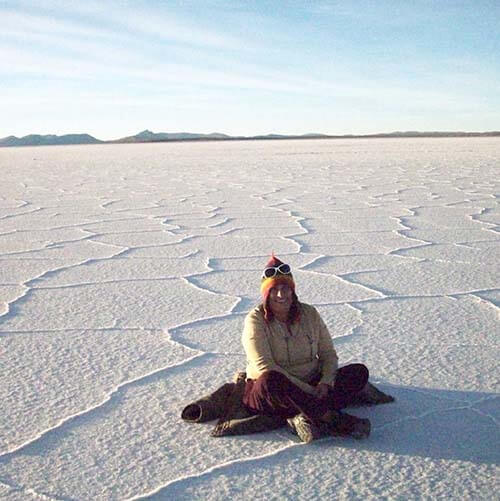 Vicky Limon
Operations Manager
Her full name is Virginia but everyone simply calls her Vicky. She has over 22 years of experience in receptive tourism. She decided to go into tourism after living in Europe (England and France), where she studied English and French translation. After returning to Peru, she decided to apply her newfound language skills in the field of tourism. She loves getting to know different destinations, customs and cultures and finds it gratifying to know that travelers who visit her country leave fascinated and completely enamored by it. They feel that Peru offers a perfect combination of nature, culture, archeology, adventure, and community tourism, and Vicky can't help but agree. Contact me on vicky@aracari.com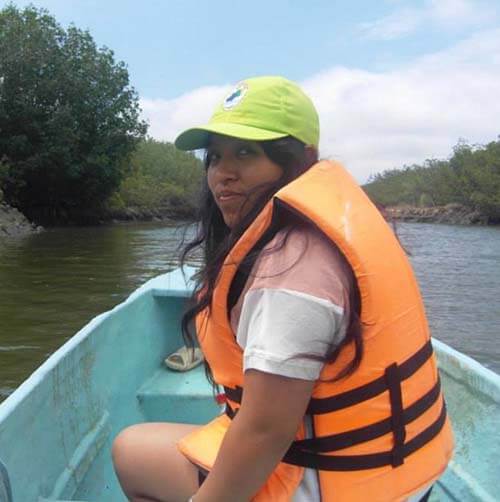 Ana Agüero
Operations
Ana just earned her Bachelor's degree in Sustainable Tourism from Antonio Ruiz de Montoya University. When she decided to pursue tourism five years ago, she looked for training that would not only teach her the necessary technical skills, but also how to create positive change from within the travel industry. Through her university's program, she has studied tourism not only as a generator of economic growth, but also an agent of social and environmental development. At Aracari, Ana has seen how exceptional hosts take care of every detail of the itinerary for their guests to give them a memorable luxury experience. She is passionate about combining excellent planning and consideration for the environment in order to offer both visitors and hosts a fully enriching tourism experience.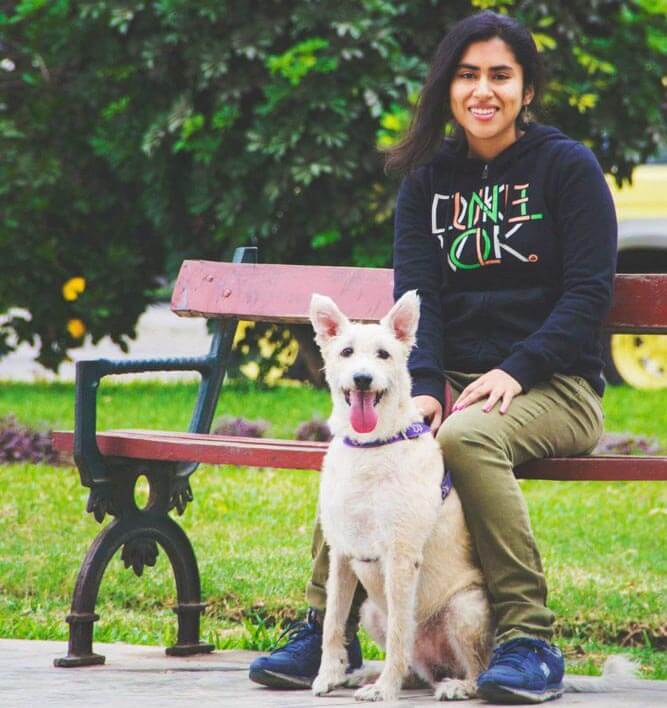 Diana Gibson
Operations
Diana has a bachelor's degree in sustainable tourism and speaks Spanish, English and Portuguese. Because of her love of travel, she decided Aracari was a good place to learn how to create unique experiences for fellow travelers. Committed to the environment and a lover of nature, she believes that the little actions we take each day in the face of climate change can have a positive impact. In her free time she likes going to the cinema, taking pictures, spending time with her dog, and traveling.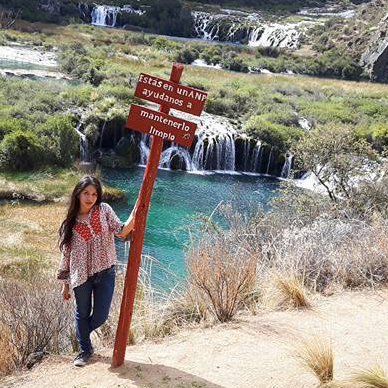 Diandra Cajahuanca
Operations
Though born in Huancayo, Diandra has lived her whole life in Lima. She chose to study sustainable tourism because it offers a different perspective on conventional tourism, one that seeks to benefit local populations, conserve natural resources and important tourist attractions, and generate income. She applies this approach to her daily life, trying not to create much of an ecological footprint and to recycle as much as possible. She loves to travel and has explored many off-the-beaten-track corners of her country such as Piura, Tumbes, Oxapampa, Paratipo, Ayacucho and more. She is happiest surrounded by nature and loves getting to know other cultures. In her spare time she enjoys walking, watching movies and indulging in sweet treats!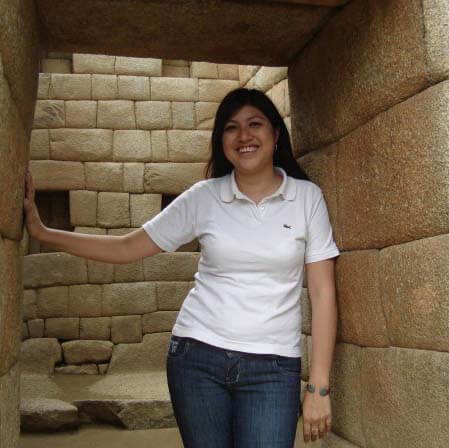 Belen Aliaga
Administrative Support
Belen has a background in accounting and is currently studying management consulting. She is very committed, hard-working and always eager to learn, which is why she was drawn to Aracari. She has worked for several different companies as an administrative and management assistant, and these experiences each provided wonderful training for her position with the Aracari team. She enjoys her job at Aracari and loves being a part of a team that strives to share the best of Peru with the rest of the world. Contact me on belen@aracari.com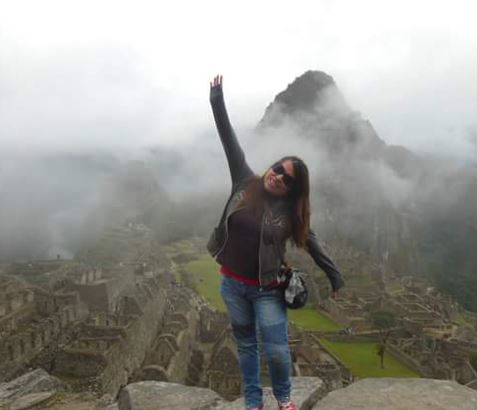 Rossmery Diaz
Administrative Assistant
Having studied accounting, Rossmery has a strong professional background in Operations and Finance. She is working as an Administrative Assistant at Aracari, which excites her because while she works with numbers she is an adventurer at heart. Glad to be at a company with travel at its core, Rossmery loves getting to know her home country of Peru by visiting new places and getting to know new people along the way.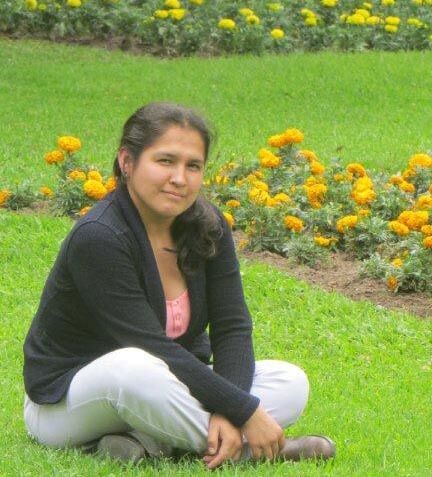 Edith Rojas
Finances, Administration and Accounting
A Lima native, Edith works at Aracari in the area of finances. She studied accounting and has experience in commercial business, so when she arrived at Aracari, it was a new experience for her to work at a travel consulting agency. She has learned a lot in her short time at Aracari and finds that it is quite different from the commercial sector. In her free time, she enjoys listening to music and spending time with her children.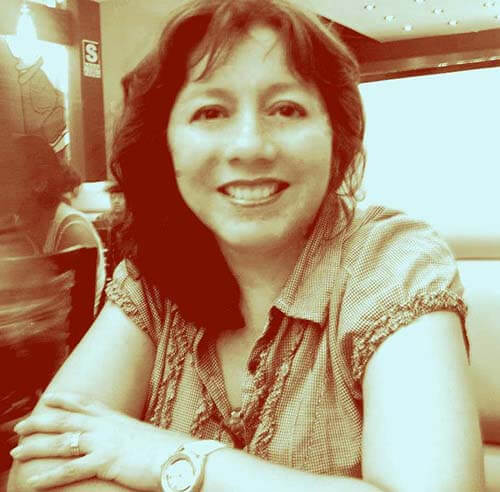 Rocio Salazar
Finances
A public accountant by trade, Rocio has lately dedicated herself to administration. She is always reviewing matters related to accounting, finances and administration at Aracari, which is her forte. She has experience in several different types of companies: commercial, service, industry … but before Aracari she had never before worked for a travel agency. Coming to Aracari has been a new and exciting experience for her. Her job is a versatile and interesting, and she has learned a lot at the agency. When she wants to relax, she likes to cook, spend time with friends and shop, but she has her three kids to keep her on her toes!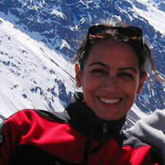 Nila Boquin
Travel Planner
Nila is Aracari's U.S. representative, working from California where she lives with her husband and two young children. However, she considers Peru her second home! She studied hotel administration at Cornell University and received an MA in Latin American Studies from NYU with Peru being at the core of her interests. Coming from a multicultural background, it is no wonder that Nila loves travelling so much and has lived and worked in various countries throughout the Americas. It was a vacation to Peru with Aracari that brought her to work for the company. A hotelier at heart, she has been with Aracari for about six years, designing personalized journeys for guests, which she considers an art form in its own right. The way she sees it, she is in charge of the most memorable days and weeks of her clients' year, so she takes each detail into account to craft trips that leave visitors to Peru as enchanted as she was during her first visit and each one since!