WINTER SOLSTICE IN MACHU PICCHU – A VIRTUAL VISIT
Monday, 21st of June, 2021
11:30 UTC
We are delighted to bring you an Aracari first: a live event like no other, streamed direct from Machu Picchu and into your homes.
June 21st marks the sacred Winter Solstice, the most revered date in the Inca calendar. As the shortest day of the year in the Southern Hemisphere, it signifies the death and rebirth of the sun in Andean cosmology.
At Machu Picchu, the most distinguished estate in the Inca Empire – incredible tributes to the sun are still visible today. And there aren't many who know more about them than an Aracari guide…
Join us and climb through some of the most significant Incan landmarks on the ascent to Machu Picchu on this most sacred of days.
The route has been mapped in detail to ensure that those streaming this special event will see all the sites; from the close-up intricacies of Incan stonework to sweeping panoramas of the ancient wonder.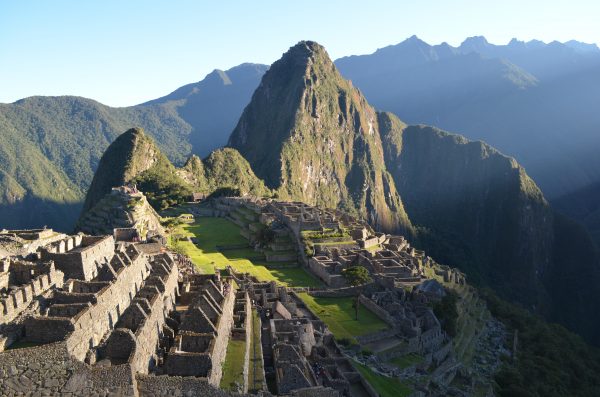 PURE PERU: HACIENDA ART & PASO HORSES
Saturday 17th April, 2021
12:30 Cusco Time ( 13:30 EDT / 19:30 CEST )
We've been working hard to engage with many of our expert friends across Peru, in the hope that we are able to take more of our exclusive experiences online and make them globally accessible to everyone stuck at home.
Thankfully our call was heard, this time by long-time friend of Aracari and owner of the beautiful Hacienda Huayoccari. We invite you to join Jose, as he takes us on a remarkable online tour of this 17th century hacienda, in the sacred valley.
Exclusively for guests steaming the event, Paso horses will perform a traditional rhythmical dance. If you have seen Peruvian Paso horses before, this is a wonderful opportunity to revisit these elegant animals in their home nation, handled by generations of experts – and for those new to this practice, what better way to delight in travel, without leaving home.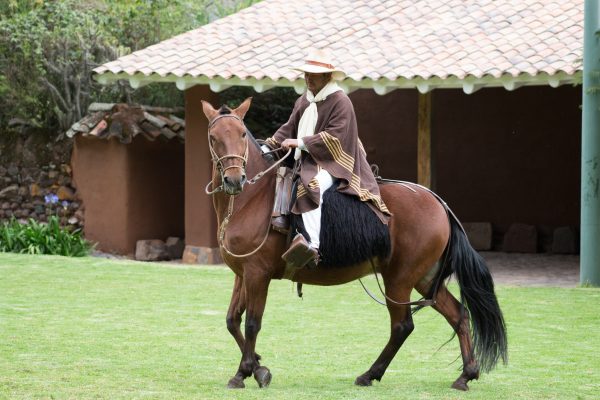 A VIRTUAL JOURNEY TO PERU
Sunday 21st February, 2021
12:30 Cusco Time ( 13:30 EDT / 19:30 CEST )
Pining for adventure in a pandemic, Tom and his wife began reminiscing on their personal journey with Aracari, collating photographs and videos from their experience. And it's this nostalgic recollecting, that resulted in an Aracari first.
Tom generously opened an invite to the Aracari community to join them for a virtual showcase as they look back on treasured memories of their trip around Peru. The couple also reached out to two of the Aracari guides who made their experience even more memorable, to join them as co-hosts resulting in a cross-continent celebration of travel and culture.
The evening flows from North to South America, as both Tom and his wife, and Alberto and Ruben, talk through their trip and answer questions from those curious about planning their own Aracari adventure. All of the tips, insights and knowledge shared made this a fantastic resource for anyone considering a trip to Peru.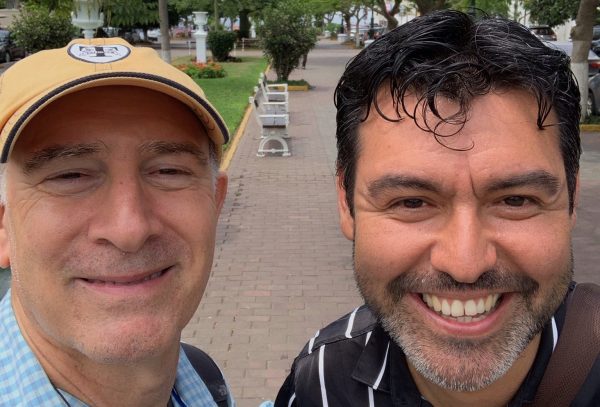 PAGO A LA PACHAMAMA – SPECIAL EVENT
Sunday 10th January, 2021
12:30 Cusco Time ( 13:30 EDT / 19:30 CEST )
After almost 12-months of being unable to conduct a traditional Pachamama ceremony with Aracari guests, it was a real privilege to be able to live stream a new year's offering to Mother Earth from the Sacred Valley, led by local Shaman Rufino Turpo.
In busy modern lives, there aren't many moments where one is able to truly reconnect with the elemental forces of the earth, to give thanks for what we have, and to share sacred hopes for the future.
The Pago a la Pachamama or offering to the Pachamama (Mother Earth) – is one of the experiences most treasured by Aracari guests visiting Peru, an ancient tradition worlds away from the material priorities of the 21st-Century. To watch a recording of the stream click the button below.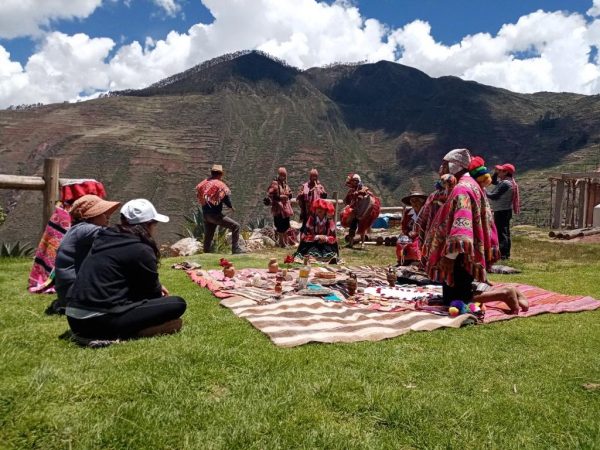 ONLINE WITH OUR EXPERTS – SERIES
Over two decades Aracari has built a reputation for recruiting the highest caliber specialists. The program of events we have designed for this October and November is an extremely rare opportunity to engage with some of the esteemed specialists' Aracari collaborates with – without the need to travel to Peru, Bolivia or the Galapagos.
Below you'll find details of all the topics our experts will be covering in this series. Each conversation will be hosted online via Zoom, and please note you will need to register for each talk in advance by clicking on the links below.
For those with special interests in travel and Peruvian culture, these talks really are not be missed, and we look forward to welcoming you to our series.

Royal Estates of the Incas
Thursday 15 October 2020
12:30 Lima Time ( 13:30 EDT / 19:30 CEST )
Peter Frost, Writer & Photographer.
Machu Picchu was the personal property of an emperor, simply the most famous of many spectacular ruined palaces which survive to astound us in the former Inca heartland. These royal estates were enormous, combining multiple political, religious and economic functions – and they were also extraordinary works of landscape art and architecture, built amidst scenic mountain terrain which can still take our breath away. Peter Frost takes a look at some of these places and contemplates their role and meaning in the mighty Inca empire.
Peter has been exploring the Amazonian Andes for over 35 years, for which he's published several notable books. Among other National Geographic Society expeditions, in 2001 and 2002 he led a group into the remote region of Vilcabamba, discovering the previously unknown Inca and pre-Inca site of Qoriwayrachina.

The Magic of Quinoa
Thursday 29 October 2020
12:30 Lima Time ( 12:30 EST / 18:30 CET )
José Luis Lescano, Culinary Travel Expert
Long before quinoa became fashionable as a western superfood, quinoa was the original superfood to the Incas. In recent times avant-garde Peruvian chefs have rediscovered the ingredient's special qualities to create iconic dishes that have been exported around the globe.
In this 1-hour sessions, José Luis, who has enjoyed taking many Aracari travelers on culinary tours of Cusco will be discussing the magic of quinoa, its qualities, and versatility in cuisine. The session will include a live demonstration on how to prepare a delicious Quinoa Tabbouleh recipe, with a garlic and mustard reduction.

Machu Picchu – Memory, Identity and Cultural Heritage
Thursday 5 November 2020
12:30 Lima Time ( 12:30 EST / 18:30 CET )
Dr. Jean-Jacques Decoster, Anthropologist.
Originally from France, Dr. Decoster nowadays lives in Cusco, where he has held prestigious positions such as Professor of Anthropology and Ethno-history at the Universidad Nacional San Antonio Abad del Cusco, Director of Centro Tinku (language and cultural center), President of Asociación Kuraka, and Expeditions Consultant to the French Consul and the National Geographic Society.
Having spent many years studying Andean cultures, Dr. Decoster regularly accompanies Aracari travelers on tours of Machu Picchu, providing travelers with a wealth of insight into the historical and modern-day workings of the Incas and Andean life today. In this conversation, he will tell us about what it's like to visit Machu Picchu and why it remains an eternal fascination for people around the world.
A Virtual Tour of Lima Cathedral and Santo Domingo Church (en Castellano)
Thursday 12 November 2020
12:30 Lima Time ( 12:30 EST / 18:30 CET )
Luis Andrés Villacorta, Professor of Architecture, UPC.
For more than two centuries Lima has been one of the most influential cities for trade, politics and culture in all of South America. Today, the city's architecture, cuisine, arts and music reflects Lima's position at the epicenter of cultural development across the continent. At the heart of this World Heritage City are two architectural icons of Viceregal Limeña architecture: the Catedral de Lima, and the Dominican convent.
It's not every day such prestigious architecture can be enjoyed from the comfort of your home. So, it's a truly wonderful gift that Professor Luis Andrés Villacorta – an architect from the National University of Engineering in Lima – should agree to host a virtual tour of these two historic buildings. As a lecturer on architecture at the Peruvian University of Applied Sciences (UPC) and consultant for the Getty Conservation Institute in Peru, he is undoubtedly the most perfect guide for this experience. Be sure not to miss it.
Recorded in Spanish [with subtitles on demand]

Traditional Arts of Peru
Thursday 19 November 2020
12:30 Lima Time ( 12:30 EST / 18:30 CET )
John Alfredo Davis, Artist & Designer.
John is part of the second-generation of his family that has dedicated themselves to the revival and promotion of Peruvian art. Indeed, he is one of few authorities on Andean art and textiles in Peru, having co-founded "Picaflor," an organization that supports and exhibits the work of craftspeople in traditional Peruvian arts.
For those interested in exploring Lima's arts and crafts museums, John is the ideal companion, as the co-founder and curator of Kuntur Huasi, a traditional Peruvian arts and crafts gallery, as well as La Tienda Del Museo, which creates jewelry collections inspired by pre-Columbian designs. In the penultimate talk in this series, John will talk about the fascinating history of Peruvian arts and crafts and highlight what not to miss on any visit to the country.

The Therapy of Birdwatching
Thursday 26 November 2020
12:30 Lima Time ( 12:30 EST / 18:30 CET )
Jose Luis Lescano, Birdwatcher & Photographer.
In these anxious times we live, José Luis delves into the topic of birdwatching as a therapeutic activity. Through his own experiences, he explains why Peru and in particular the area around Cusco is one of the best destinations in the world for birdwatching. He will talk about some of the experiences that can be enjoyed in this regard and touch on his passion for capturing birdlife through his photographer's lens.
In our final talk of the series, join José Luis to discover what he has learned about the birds of Peru and the advice he gives to nature-loving travelers to the country.
Convents of Arequipa
Thursday 3 December 2020
12:30 Lima Time ( 12:30 EST / 18:30 CET )
Franz Grupp, Cultural Conservationist
In Viceregal times (16th to 18th centuries) social and economic life was ruled by intense religiosity. From the early days of the Spanish conquest, a number of religious orders established themselves in Arequipa, and built impressive temples and great cloisters to accommodate priests and nuns who looked after the spiritual needs of Spaniards and indigenous citizens alike. Soon after the City of Arequipa was founded in 1540, the Dominican order founded Santa Catalina Convent, a magnificent structure: one of the largest of its kind in the world. Soon after the Carmelites followed, founding Santa Teresa Convent. Both these building are currently open to the public and allow the visitor to learn about the architecture, art and the way of life in Spanish viceregal times.
Franz Grupp is the Director of the Museum of Viceregal Art located inside the monastery of Santa Teresa. During his time, he has restored several of the artworks and sculptures in the monastery – on top of a career built around the cultural preservation of artworks across Lima, the Colca Vallery and almost every church in Arequipa. In the year 2000, Franz was part of the team that successfully put pitched the city of Arequipa to be declared a UNESCO World Heritage City. With credentials such as these, who is more perfect than Franz to enlighten us with stories and details about the convents of Arequipa.
Note: This talk will be in Spanish, but we encourage you to register, to be sent the recorded version with subtitles on demand.

Huaca de la Luna
Thursday 10 December 2020
12:30 Lima Time ( 12:30 EST / 18:30 CET )
Dr. Ricardo Morales, Specialist in Moche Archaeology.
If there's one must-see archaeological site in Northern Peru, this is it. The Huaca de la Luna, located near the city of Trujillo, was constructed between the 1st and 8th centuries using millions of adobe blocks. It is the best example of Moche architecture, and has yielded precious archaeological information on the Pre Inca Moche culture. Despite its age many parts of the temple are remarkably well preserved, the temples' phenomenal multicolored friezes, make it one of the most interesting ancient sites in the Americas.
For over 3 decades, Dr. Morales has undertaken archaeological research along Peru's Moche Route. As a result of his work, we have a better understanding of the culture and history of the Moche people. In return, he has been honored with prizes including the Queen Sofia IV International Award in Conservation and Restoration of Cultural Heritage for his work at Huaca de la Luna.
For anyone who has ever visited Peru, but not quite made it to Huaca de la Luna, or if you would like to understand more about the Moche people, then this talk is certainly one you won't want to miss.
Note: This talk will be in Spanish, but we encourage you to register, to be sent the recorded version with subtitles on demand.
THE CONVERSATIONS SERIES
We would like to welcome you to our series of Conversations during the month of June. We have included subjects and people who have interesting stories to tell from our country, Peru.
JUNE

A LIFE IN THE SACRED VALLEY
Thursday, June 18 2020
Joaquin Randall

, sustainable tourism entrepreneur.

Joaquin Randallis a sustainable tourism entrepreneur based in Ollantaytambo, near Machu Picchu, Peru. Peruvian born of American parents, Joaquin owns and runs the most legendary establishment in the Cusco Area, the "Albergue de Wendy Weeks" founded by his parents when they moved to this area in the seventies. Joaquin will share his fascinating family history and tell us about his sustainable initiatives to protect the environment, the local communities and diversify the tourism offerings in the area.

A TASTE OF THE AMAZON
Thursday, June 25 2020
Pedro Miguel Schiaffino, award winning chef.
In conversation with Maria Julia Raffo, Aracari's gastronomic Advisor.
Pedro Miguel finds the inspiration for his cuisine in the vast pantry of the Amazon, whose secrets he will reveal during this talk. Award winning chef and number 48 in Latin America for his restaurant Malabar, Pedro Miguel will tell us about his life and work and the secrets he is constantly unveiling during his Amazon exploration
MAKING A MARK IN THE AMAZON
Thursday, June 11 2020
Eduardo Nycander, founder Rainforest Expeditions.
Eduardo Nycander founded Rainforest Expeditions over 25 years ago, a collection of lodges in Tambopata, a rainforest protected area in southeastern Peru. He and his team implemented a winning formula that combines conservation, hospitality and science, making it a benchmark in ecotourism practices in the region. He will tell us his story and will focus on his many wildlife conservation initiatives.
Bolivian Haute Couture
Thursday, June 4 2020
Ana Palza, jewelry and clothing designer.
Ana was born in La Paz and raised by an American mother who taught her to cherish and celebrate all that is unique about Bolivia. Ana is a renowned Bolivian jewelry and clothing designer who empowers indigenous women by designing beautiful jewelry and traditional outfits for the cholitas, Andean women who have maintained their ancestry through culture and tradition. Her pieces are a must-wear at Bolivia's most traditional Festivals and one of Ana's recent collections of haute couture was presented by eight cholitas at the Cartier Foundation for Contemporary Art in Paris, France.
The Galapagos Islands curated by ARACARI
Tuesday, June 2 2020
Our CEO & Founder Marisol Mosquera will share with us her curated view of this stunning natural destination
When is the best time to visit the islands? Should I go cruising or should I stay in a lodge? After years of traveling continuously to this remarkable, unique, and remote Nature destination our CEO & Founder Marisol Mosquera will answer this questions and more sharing with you truly insider tips to help you make the most out of your visit to the Galapagos Islands, the ARACARI way.

CUSCO DURING COVID 19
Thursday, May 7 2020
Jonathan Stack, film-maker.
In conversation with Marisol Mosquera, Aracari's CEO.
Twice Oscar nominated filmmaker Jonathan Stack arrived in Cusco for 5 days to work on a media campaign against the construction of Chinchero airport. He was caught in the lockdown and is still there. He will tell us about his experiences in this unique time in Cusco and reveal his next project.

HOW MAIDO BECAME THE BEST RESTAURANT IN LATIN AMERICA
Thursday May 14 2020
Micha
Tsumura

, the best Chef in Latin America.

In conversation with Maria Julia Raffo, Aracari's Gastronomic Advisor.

Maido, Micha's restaurant has been leading the charts for some years already and is now top of the Latin American league table and number 10 in the world. Learn about his fascinating Nisei background and his inspiration to become a chef, and the present and future of restaurants in Peru.

SOL Y LUNA, A HOTEL WITH A HEART
Thursday May 21 2020
Petit Miribel, Founder of Hotel and Asociacion Sol y Luna.
In conversation with Marisol Mosquera, Aracari's CEO.
Petit Miribel founded a little hotel in the Sacred Valley of the Incas in 1997, after working as a metal trader in London and then in Lima. French born Marie Hélène, known as Petit, with her husband, extreme sports enthusiast Franz Shilter, set up Sol y Luna which evolved to be one of the best hotels in Latin America, and what is most important a school and home for disadvantaged children in the Area. Long time friend of Aracari's CEO and Founder Marisol Mosquera, they will discuss the past, present of hotel and Asociacion Sol y Luna
WEBINARS
Below you will find the links to the webinar recordings we held during April 2020, we hope you enjoy them!
The Aracari Difference – Meet our team and why to book Peru, Bolivia and The Galapagos with us.
Family and Multi-Generational Travel in Peru. – The most fun and exciting travel experiences in Peru with children and teenagers.
Beautiful Bolivia – Overview, the best time and places to visit.
The Peru Food Guide – Hottest Food Experiences and Fine dining in Peru.
Finally, we encourage you to get in touch with our team through marisol@aracari.com and book and online private meeting for your product and sales team, we would be delighted to provide remote product training or general information on any of the topics of your interest.
Stay inspired and stay connected.