Projects that Protect Nature
During a visit to Peru and Bolivia there are plenty of opportunities to explore sustainable travel initiatives. Many of our suppliers and local partners promote their own initiatives which we promote. Below you have some ideas you can incorporate in your trip, donate to or explore further. Please ask  your Travel Designer for more details.
The Tambopata Macaw Project
The Macaw Project is an ongoing research project on the macaws of Peru. The project has always been headquartered at Tambopata Research Center (owned by Rainforest Expeditions).
The Reforestation Program
The Reforestation Program is an ongoing project located in the Andean mountains close to Ollantaytambo.
How does this work? You buy a voucher of any amount to any of El Albergue's businesses, to spend on whatever you want whenever you want, sometime in the future. They will then match the amount 1 for 1 – planting one tree for every US dollar you spend.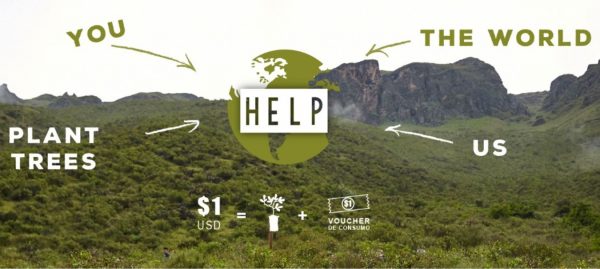 Projects that involve local communities
Tierra de los Yachaqs – (Cusco – Sacred Valley Area)
We organise visits to local communities through the likes of community-based tourism initiative Tierra de los Yachaqs. Working with eight communities in the Sacred Valley, this organization's mission is to preserve the history and traditions of local people whilst enabling them to support their economy with responsible, authentic and high-quality tourism.

Tierra de Homestays: Luquina Chico (Lake Titicaca Area)
The community based tourism project at Luquina Chico, a small village on the Chucuito Peninsula, provides homestays on Lake Titicaca. It offers not only an authentic look into the lives of indigenous Aymara speaking Peruvians, but the proceeds from this well-managed initiative go directly towards alleviating poverty in the region and supporting the community financially.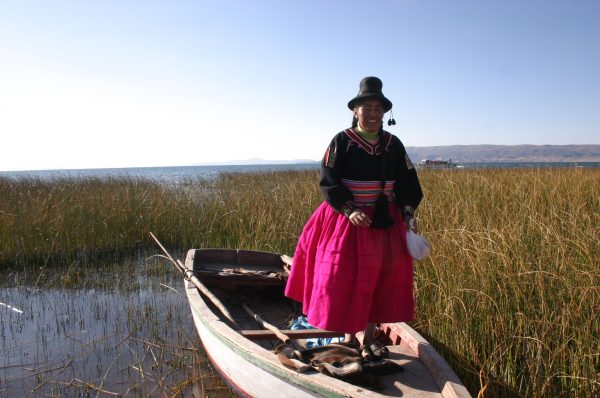 Centre for Traditional Textiles (Cusco – Sacred Valley)
Our guests often visit the Center for Traditional Textiles in Cusco, an organisation that works devotedly to retaining the heritage of local weaving traditions while offering a quality product which makes for an excellent local souvenir.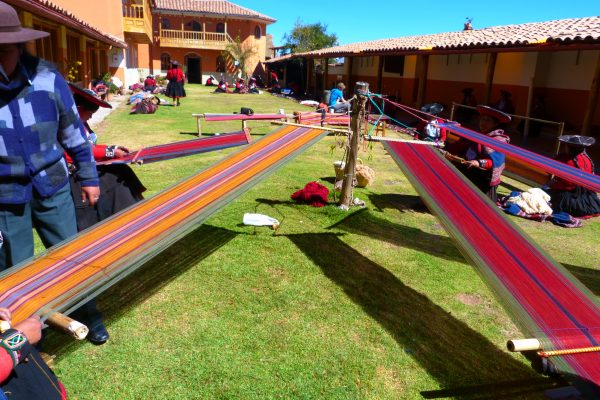 Kusi Kawsay (Cusco – Sacred Valley Area)
Located in the Urubamba Valley, Kusi Kawsay, which means "happy life" in the native language of Quechua, values the traditional culture of native communities and is dedicated to uniting every aspect of the education of local children with essential aspects of their daily lives. Inspired by the Waldorf school pedagogy, Kusi Kawsay incorporates art, dance, traditional textile weaving and music as well as Quechua into the curriculum, bonding education with students' cultural identities in an effort to promote high self-esteem.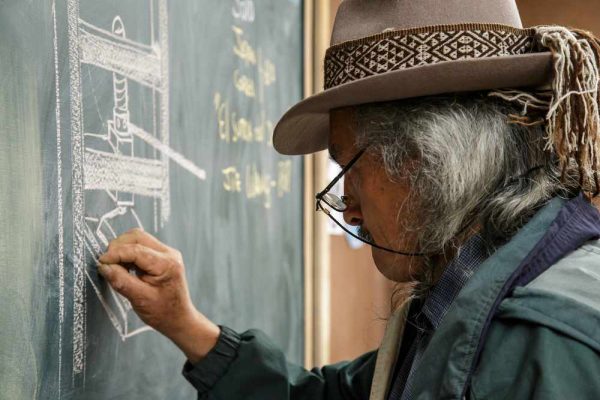 Fundraisers of our suppliers
Titilaka Lake Communities
This initiative is a fundraiser to supply basic food items and virus-protective supplies to 150 families inthe four communities surrounding the lodge Titilaka. Our goal is to  provide a basic food basket for one month (150 USD) and a virus-protective supply kit (60 USD) per family.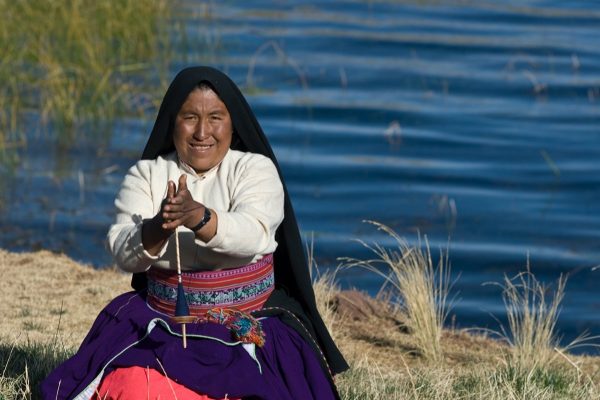 A True Challenge: Help Us Save the Sol y Luna Home
For ten years, the Sol y Luna Association has been working to offer the best in education and inclusion to the children of the Sacred Valley, through its three projects: the Intercultural School, the Center for differently-abled children and the Home for abandoned children.
Due to the pandemic that we are facing worldwide (COVID-19) the entire country of Peru has been locked-down and school classes have been suspended temporarily.
The Sol y Luna Association provides service to 200 children, only 20% on whom pay a monthly fee. This situation leaves us totally without resources to continue running the Sol y Luna Home for our children, which is precisely the reason for our mission, and we desperately want to avoid letting them down. See more information about the fundraiser here.