As a responsible traveler, we know you care about the impact of your trip on the environment and on the communities you visit, and so do we. This two-week private journey Connecting with Peru is crafted with the assurance that Aracari actively seeks to maximize the positive – and minimize the negative – impacts of tourism as you travel. We have been awarded the Butterfly Mark, by Positive Luxury, recognizing the positive actions we incorporate into all our tailor-made itineraries. From handpicked lodges certified by the Rainforest Alliance, to curated experiences that introduce you to traditional Andean communities while supporting locally-run tourism iniatives, we warmly invite you to explore Peru's riches and diversity with us.
Saludos,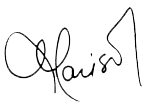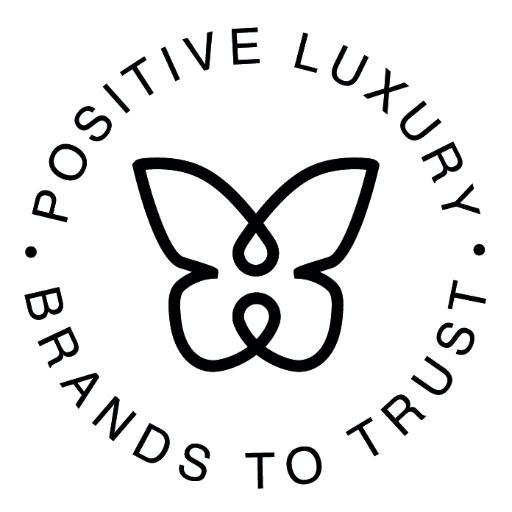 Marisol Mosquera, Founder and CEO
Highlights
Explore the Amazon jungle staying at two Rainforest Alliance Verified lodges
Visit an Andean weaving community supported by a non-profit organization
Understand life on Lake Titicaca with a homestay hosted by the Luquina Chico community
Daily Summary
Day 1 Lima Arrival in Lima. Overnight at Villa Barranco
Day 2 Lima Choose between our Urban Eats sampling food tour, Into The Past Lima City Tour and Callao Monumental Urban Art Tour. Overnight at Villa Barranco
Day 3 Lima – Tambopata Fly Lima-Puerto Maldonado and transfer to Refugio Amazonas Lodge
Day 4 Tambopata Jungle Activities at Refugio Amazonas and transfer to Tambopata Research Center
Day 5 Tambopata Jungle Activities at Tambopata Research Center. Overnight at Tambopata Research Center
Day 6 Tambopata - Cusco - Sacred Valley Fly Puerto Maldonado-Cusco. Transfer to Sacred Valley. Visit Pisac Market and Kusi Kawsay non-profit school. Overnight at Sol y Luna
Day 7 Sacred Valley Choose two activities with local communities: Panoramic Peaks hike, Legends of Achupalla scenic walk, Day with the Weavers with a local community, or a Visit to Colegio Sol y Luna non profit school. Overnight at Sol y Luna
Day 8 Sacred Valley - Aguas Calientes Choose from: Ollantaytambo ruins visit and a pachamanca lunch or Moray & Maras Trek with picnic lunch. Take the Visadome train to Aguas Calientes. Overnight at Inkaterra Machu Picchu Pueblo
Day 9 Machu Picchu - Cusco Explore the ruins of Machu Picchu with an expert guide. Take the Visadome train to Ollantaytambo. Transfer to Cusco via the scenic market town of Chinchero. Overnight at Palacio Manco Capac
Day 10 Cusco Cusco on Foot walking tour. Overnight at Palacio Manco Capac
Day 11 Cusco - Puno Take the Titicaca Train from Cusco to Puno. Overnight at Libertador Lake Titicaca
Day 12 Lake Titicaca Luquina Chico Community Visit and homestay
Day 13 Lake Titicaca - Lima Activities with the Luquina Chico Community. Transfer to Juliaca airport, fly to Lima. Overnight at Villa Barranco
Day 14 Lima International departure
Day 1

Lima

International Arrival

An English-speaking Aracari representative will be expecting you from your international arrival, will greet you with your customized welcome pack including a booklet of your trip itinerary and other useful information before whisking you off to your hotel, assisting you with all check-in procedures.

Day 2

Lima

Urban Eats sampling food tour and Into The Past Lima City Tour with Specialist Guide

Visiting a local market, traditional bodegas and artisan eateries that collectively showcase some of the best of Peru's produce, discover new ingredients and learn more about Lima's trailblazing gastronomic status by tasting a sample of the extraordinary variety of foods Peru offers.

In the afternoon visit downtown Lima. Begin to unravel Lima's multifaceted history and discover the complex past of this fascinating city. Visit the colonial area of Lima, featuring the Cathedral, the Convent of Santo Domingo, and the Main Square with its beautiful baroque style buildings. You will also have a chance to visit Casa Aliaga, reportedly the oldest home on the Continent and still family-owned after 17 generations.

Alternatively in the afternoon, visit Callao Monumental, an avante gardé artistic space for contemporary and urban art in Lima, gaining insight and perspective on what's currently happening in the art scene. The Callao Monumental project showcases contemporary urban art, champions local emerging artists and engages with the community through its outreach and urban regeneration work. You'll get to meet and interact with artists in residence and street artists.

Day 3

Lima - Puerto Maldonado

Flight to Puerto Maldonado and transfer to Tambopata

Fly from Lima to Puerto Maldonado. Upon arrival, you will transfer by boat to Refugio Amazonas, a Rainforest Alliance Verified Lodge. Their focus is on sustainable, community-based tourism, with the local community of Inferno partly owning the lodge. The carbon-neutral lodge also provides employment for guides, cooks and lodge staff. Upon arrival, the lodge manager will welcome you and brief you with important navigation and security tips. Following dinner, you will head out to the river's edge for your first Amazon adventure, scanning the shores with headlamps and flashlights to search for caiman.

Day 4

Tambopata

Jungle activities with Refugio Amazonas and boat transfer to Tambopata Research Center

After a morning walk and animal watching at the Canopy Tower of Refugio Amazonas, transfer four and a half hours by boat to the Tambopata Research Center which lies in the pristine heart of the Tambopata National Reserve. As you cross the confluence with the Malinowski River, you will leave the final traces of human civilization behind. Within the 700,000 hectare reserve, sightings of capybara, caiman, geese, macaws and other large species will become more frequent. In the evening visit a clay lick, do a short hike, and converse with scientists on the lodge's conservation efforts.

Day 5

Tambopata

Jungle activities with Tambopata Research Center

Today's activities will be arranged by Tambopata Research Center. Head out for wildlife watching in the most remote jungle lodge in Peru- where a plethora of species roam the forest. Perhaps head to a clay lick to see colorful macaw birds, enjoy bird watching from a platform in the middle of a pond, or go for a light hike to learn about plants.

This is the shortest program to reach the most remote jungle lodge in Peru and if you have an extra day or two we recommend extending your stay.

Day 6

Puerto Maldonado - Cusco - Sacred Valley

Fly to Cusco. Transfer to the Sacred Valley and visit Pisac market and Kusi Kawsay, a non-profit school for local children

Return by boat to Puerto Maldonado for your flight to Cusco. Depending on airline schedules, this may require dawn departures. On arrival in Cusco you will transfer to the Sacred Valley and the town of Pisac. Here you will experience the sights and sounds of Pisac's famous market, with a variety of handcrafts and fresh produce on sale from the surroundings communities.

Next visit Kusi Kawsay School - which means "happy life" in Quechua - a short stroll from Pisac Market. Kusi Kawsay is a non-profit school delivering an alternative education system for local children and youth, from Kindergarten to 11th grade. The school is funded through grants and donations, and visitors are welcomed to contribute to support their work.

Day 7

Sacred Valley

A choice of activities engaging with local communities in the Sacred Valley

Today you have a choice between three community-run tourism experiences.

Panoramic Peaks Trek - an 8-hour trek accompanied by one of our expert guides together with members of the local Amaru and Chumpe communities. On the trek you'll take in imposing mountain scenery, glassy lagoons and herds of llamas and alpacas. The trekking route culminates in the community village of Chumpe.

The Legendary Leaves of Achupalla - a 5-hour tour accompanied by one of our expert guides and members of the local Janac Chuquibamba community, offering a first-hand insight into genuine local customs, beliefs and traditions. You will also enjoy a plentiful lunch using local ingredients served up with performances of typical dances and music.

A Day with the Weavers - the weavers here are part of the Center for Traditional Textiles in Cusco - a non-profit organization established in 1996 to aid in the survival of traditional Andean textile traditions and to provide support to weaving communities. Participate in a weaving and dyeing demonstration and then enjoy lunch with the community and the chance to interact with their members.

Colegio Intercultural Sol y Luna - partake in a sustainable education project funded by the Sol y Luna Association and Lodge in the Sacred Valley. The project supports the Colegio Intercultural Sol y Luna, a school that encourages social integration, provides a comprehensive education and welcomes all children regardless of background or academic ability. You will be briefed on the project, and then spend the day with students at the school sharing knowledge and skills you may have.

Day 8

Sacred Valley

Visit Ollantaytambo fortress with a traditional pachamanca lunch or Moray & Maras Trek

Today you have another choice of activities, depending on your interests:

Visit the town of Ollantaytambo with its impressive archaeological site, where one of the greatest battles of the Conquest was fought, and one of the few where the Inca defeated the Spanish. You'll then have lunch at El Albergue, an organic farm in the midst of Inca terracing. Here you will see first-hand how to prepare a Pachamanca, a traditional Inca cooking technique where meats, potatoes and vegetables are cooked with wood-fired stones, before sitting down to a delicious alfresco picnic table to enjoy the pachamanca lunch.

Alternatively, enjoy a 2-4 hour trek starting at Moray, the archaeological site with it's impressive and symmetrical circular terraces, creating a depression in the earth. From here you'll hike through high plains, enjoying a picnic lunch along the way. You will then continue to the Maras salt pans - the watered terraces collect salt by evaporation from saline waters that gush from an underground stream. Visually, the shining, salt-encrusted terraces are extraordinary. You'll then finish your scenic hike by walking down to the Urubamba River where your car will be waiting to collect you.

After your activity, take the Vistadome train from Ollantaytambo station to Aguas Calientes.

Day 9

Machu Picchu

Tour of Machu Picchu

"Magnificence" is the only word to describe the scene as you gaze upon the ruins of Machu Picchu. The main destination on many travellers' lists, the 'lost city of the Incas' is a man-made marvel that has become a symbol for the ingenuity and prosperity of the most expansive empire in pre-Columbian America. Enjoy a guided tour of the spectacular ruins, discussing their history and significance whilst taking in the panoramic views.

After your visit, take the Vistadome train back to Ollantaytambo, where a car will be waiting to transfer you to Cusco. En route, stop at Chinchero, a traditional Andean market town.

Day 10

Cusco

Cusco on Foot - walking city tour

At Aracari we think one of the best ways to get to know any city is on foot. This is particularly true of Cusco, which was originally designed by the Incas as a city for walking, exemplified by the narrow alleyways seen throughout the city. Your tour will include sites such as the main square, Koricacha - the 'Sun Temple', the breathtaking Cathedral, the delightful Chocolate Museum, the Pre-Columbian Art Museum, San Pedro Market, Casa Concha, home to repatriated Inca artifacts and more.

Day 11

Cusco - Puno

Take the Titilaka Train from Cusco to Puno

Depart Cusco in the early morning aboard the Titicaca Train for a 10 and a half hour journey to the town of Puno on Lake Titicaca. The train winds through the mountains and valleys surrounding Cusco, passing Andean villages along the way. Climbing higher into the Andes, the train offers spectacular views of the Huatanay River valleys, with picturesque scenes of grazing herds of vicuña and alpaca. Enjoy a gourmet meal with wine and tea later in the day, with live traditional Andean music and dance to entertain you along the way.

Day 12

Lake Titicaca

Community visit and homestay at Luquina Chico

In the morning, you will be picked up from the pier at your Lake Titicaca hotel to start your journey to the community of Luquina Chico. The village is relatively small and seldom visited, yet the rural population living here as maintained thousands of years of tradition, apparent in its festivals, the clothing, and their everyday rituals. Arriving to the village by boat, you will be greeted by colorfully dressed members of the community and shown around the village. As the sun sets over the lake in spectacular fashion, you will have the privileged opportunity to enjoy the traditional dancing and music.

Day 13

The following morning spend the day interacting with the people of Luquina Chico, gaining an insight into such daily activities as farming, fishing, sailing, cookery, child rearing and energy consumption. In the late afternoon, the villagers then wave goodbye as travellers embark on the boat journey back to Puno.

An alternative to the Luquina Chico experience, if you have more time to spend on Lake Titicaca, is to spend two nights at Susai Lodge, located on Suasi Island. There is a supplementary cost for this alternative.

Suasi Island - Of the many enchanting moments that travellers to Lake Titicaca may experience, verdant and natural Suasi Island is perhaps the most peaceful, relaxing and reflective. A privately owned island complete with its own comfortable lodge, Suasi is near the remote northern shores of Lake Titicaca – an ideal place to escape for a few days into pristine nature. The owner Marta Giraldo originally purchased Susai Island as a conservation project, reintroducing endemic species to the island aiming to create an ecological haven for flora and fauna. To this day conservation and an eco-friendly philosophy is at the heart of the property.

Fly Puno to Lima.

Day 14

Lima

Morning at leisure and shopping

This morning enjoy time at leisure in Lima. If you're shopping for souvenirs, we have a list of recommendations for high quality and ethically sourced Peruvian products which include the following:

Las Pallas -Mari Solari's shop is a must for visitors to Lima looking for vintage pieces of folk art from throughout Peru, Las Pallas is located within Mari's home, a lovely Barranco mansion.
Concept Store - Housed in a former casona, this combination showroom and café features hand-woven alpaca clothing and furniture made from vintage alpaca ponchos.
For full list, ask for Aracari's recommended shopping guide.

International departure.
Itinerary pricing as of 2018
Pricing Info - US$5,360
This is an example itinerary and can be entirely customized to suit you. Just get in touch and we'll design your own tailor-made itinerary according to your interests, travel style and budget.
Based on two people travelling together in double or twin occupancy
Price is per person for the full 14-day itinerary
Pricing Alternatives
For alternative pricing based on different hotel selections, contact us
What's Included?
This itinerary is based on two people travelling together in double or twin occupancy, excluding flights (international and domestic).
Includes all specified services in the itinerary description
All transfers and entrance fees
A welcome pack on arrival including: a pre-loaded cell phone to contact your travel consultant at any time, a printed booklet packed with insider tips alongside your detailed itinerary and up-to-date recommendations on dining and shopping
Hand-selected English-speaking guides
Specialist guides (where noted)
24-hour support from our locally based team
13 nights in a hand-picked selection of Peru's finest accommodations - all personally tried and tested
Contact Us to Learn More