Our passion for delivering unsurpassed travel experiences is as strong as it is for promoting and protecting the communities and destinations we bring travelers to. Peru is a spectacularly diverse country and one we're proud to be able to show the best of to our visitors for genertions to come, while ensuring our responsible travel Peru services are sustainable.
A note from Aracari's Founder on Responsible Travel Peru
As a responsible travel Peru agency, we seek to foster relationships with local communities and suppliers so that the economic benefits of tourism can be enjoyed by more, while protecting the natural environment in which we operate, to provide the best sustainable trips to Peru. – Marisol Mosquera, Founder & CEO 
At Aracari, we strive to deliver on our responsible travel Peru committments and understand that for truly responsible travel it takes a collaborative effort:
We aim to lead by example with our sustainable trips to Peru
We partner with environmental organisations that tackle the environmental impacts of tourism
We handpick our suppliers and select ethical business partners
We encourage our travelers to be better informed, culturally sensitive and aware of their responsible travel choices
Watch the video below of Aracari's Founder, Marisol Mosquera, talking about our approach to ethical and responsible travel Peru.
Aracari was founded in 1996 when tourism was in its infancy in Peru. The drive to develop a quality, luxury travel Peru service has always been integrated with the need and desire to be a responsible Peru operator. We are constantly seeking ways to better our own responsible tourism practices and commitment to economic, social and environmental sustainable tourism in Peru. It's a fine balance where we hope to ensure that all stakeholders — including operators, communities and travellers— have a better experience that reduces any negative impacts and promotes the positive impacts of luxury travel Peru.
We see responsible travel as an ethos, one that touches every aspect of our business practice and the tailormade low impact trips to Peru, Bolivia and Galapagos that we design. – Marisol Mosquera, Founder & CEO
Ethical Business Practice and Operations
Aracari is a Peruvian company led by Peruvian founder, Marisol Mosquera that offers low impact trips to Peru, Bolivia and the Galapagos. Since its inception, we have taken care in choosing the partners we work with and the business relationships we foster to improve the responsible practices of the tourism supply chain in delivering sustainable trips to Peru. Our staff – from our Head Office to the cooks and porters we employ on the Inca trail – are fairly treated and paid professional wages. Below are examples of some of the organisations we partner with to offer responsible travel Peru experiences and further our committment to protecting the planet and its resources.
The Butterfly Mark Award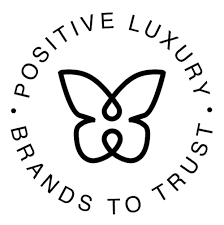 More than ever before, Aracari is committed to furthering our efforts towards sustainable luxury going beyond impeccable service, unparalleled know-how and undivided attention from our team. Each travel experience comes with the promise that we have fostered relationships with local communities and suppliers whilst maintaining an utmost respect for nature and its surroundings. In recognition of our engagement, Aracari has been awarded the Butterfly Mark, by Positive Luxury. Click here to find out more about our 'positive actions'.
Environmental Responsibility
REUSABLE WATER BOTTLES
All of our guests are provided with reusable water bottles as opposed to being given disposable plastic bottles throughout their tour as a way to cut down on the unnecessary damaging impact of plastic waste. This is just one effort in improving the level of sustainable trips to Peru.
RECYCLABLE PAPER
All our materials are printed on FSC certified / recyclable paper.
Social Good
There are numerous projects, organisations and communities with which we have been involved with over the years both as a local business and incorporating these within our sustainable trips to Peru. If you would like to also help support any projects, let us know on travel@aracari.com or contact us to provide suggestions.
Kusi Kawsay
Located in the Urubamba Valley, Kusi Kawsay, which means "happy life" in the native language of Quechua, values the traditional culture of native communities and is dedicated to uniting every aspect of the education of local children with essential aspects of their daily lives. Inspired by the Waldorf school pedagogy, Kusi Kawsay incorporates art, dance, traditional textile weaving and music as well as Quechua into the curriculum, bonding education with students' cultural identities in an effort to promote high self-esteem. Our guests have the chance to visit the school and learn about this educational initiative from one of the founding parents of the school during an afternoon or morning in Pisac. Read about our visits to the school: The Latest from Kusi Kawsay School in the Urubamba Valley and Visit to Kusi Kawsay School in Peru's Sacred Valley
Colegio Sol y Luna
Colegio Sol y Luna opened in 2010 through the Sol y Luna Association, which was founded by creators, Franz and Petit. The school has grown and now has 140 students from various towns in the Urubamba Valley ranging from age 3 in initial to age 12 in the first year of secondary education. Some students who live in remote parts of the Andes and can only arrive to the school by walking are able to stay at the "Niños de Jesús" boarding home from Monday to Friday. There, they receive care and alimentation while they are at the school for the week away from their homes. We encourage our guests to ask about the school during their stay at the hotel Sol y Luna Lodge and Spa in Urubamba and to consider donating to support this worthwhile effort to make education more accessible to the Andean communities. Read more on the blog: Colegio Sol y Luna, Supporting Education in the Sacred Valley.
Willka Tika
With the help of Willka Tika we offered our guests the opportunity to visit and contribute directly to schools in the hills above the Sacred Valley. Wilka Tika have long been involved with providing the schools with such basic materials as pens, workbooks and furniture as well as organising food drives and our guests had the opportunity to sponsor these projects and deliver vital materials in person. Aracari also investigated new schools in need of assistance including a school in Huama with whom we built a personal connection. Read our related blog article Aracari in Cusco: Visit to the school and community of Huama for more details.
Community of Patakancha
We developed a relationship with the village of Patakancha, a Quechua-speaking community nestled in the hills above Ollantaytambo. For a time, a number of the porters, cooks and carriers who operate our treks came from this village, which provided them with regular employment. In May 1998 we set up a medical cabinet there with the aim of providing free medical assistance, a project that has reaped many rewards.
Mother Antonia's Soup Kitchen in Yanque
The mission of our friend Mother Antonia feeds breakfast to up to 650 people in the village of Yanque in the Colca Canyon; we always try to encourage our clients in the region to visit there and donate to the mission. Mother Antonia sadly passed away in 2010, Read our tribute here: A Tribute to Madre Antonia, "The lady of the Colca Canyon"
Philanthropy
SUPPORTING NON-PROFITS: PLANT YOUR FUTURE
Plant your Future is a non-profit organization based in Iquitos that disseminates sustainable agricultural practices in Amazon communities and plants trees to reverse damage caused by slash-and-burn agriculture; between 2012 and 2013 they planted 20,000 trees. Working directly with smallholder farmers in the Amazon of Peru, Plant your Future assists them with planting fruit and timber trees and other crops on deforested plots to recover the land and generate revenue for the farmers who sell the products at local markets. Interested in carbon-offsetting your trip? Donations to Plant your Future will allow them to continue planting trees that absorb carbon and produce oxygen while the local communities can reforest the Amazon and improve their quality of life with sustainable practices. Read: Plant your Future: Restoring the Amazon One Tree at a Time
Queuña Raymi Tree Planting Project
Aracari participated in a reforestation project on November 29th, 2014, working with local communities in collaboration with other tour operators in the Sacred Valley to plant 50,000 Queuña trees in one single day in the Lares watershed area of the Andes.  20,000 trees were donated by the organizers and money was raised through donations to plant the remaining 30,000, with each tree costing only three soles, or one US dollar, to plant. The ultimate goal is to plant a remarkable one million trees by 2020.  Read more about the project in the following blog post: Queuña Raymi: Planting trees in the Sacred Valley to alleviate climate change
KUKAMA stories
In December 2016, Aracari supported a special charity event in Cusco – a recital of Kukama stories from a new book published in Kukama and Spanish. The Kukama ethnic group live on the banks of the Marañón river and their language is disappearing. This project aims to highlight the importance of preserving their oral storytelling traditions and support the community in their struggle to protect their way of life along the river. Watch this video for more information about the Kukama community.
Living Hearts
In Ollantaytambo in the Urubamba Valley, we supported the UK registered charity Living Heart who ran the Hearts Cafe. Profits from the cafe went directly to various communities situated in the high Andes around the Sacred Valley. Living Hearts collaborated extensively with the local communities to evaluate their needs and provide for them in the most effective and sustainable way possible. Read more about the project in the following blog post: Supporting Andean Communities: Living Heart and Heart's Café. Aracari met with the founder Sonia Newhouse in May 2011.
The Inca Ball for SOS Children in Peru
Marisol was on the committee for The Inca Ball 2010 for SOS Children in Peru, a fund raising initiative for SOS Aldeas Infantiles in Juliaca, one of the most impoverished regions in Peru; Marisol personally visited the project in August 2010. The Ball, which aims to support the community by providing funds to build 12 new houses, was held in London in November 2010.
Donation Hacienda Arona
We give donations to victims of environmental crisis, such as that to the Hacienda Arona on the Southern coast of Peru which was badly damaged in the 2007 earthquake.
Further Commitments
Casa Prado Restoration
We have taken concrete steps to support the preservation of Lima's architectural heritage with the restoration of Casa Prado, a beautiful historic seventeenth century house in the Centre of Lima and the home of the presidential Prado family for over two centuries. The house was listed as one of the top 100 most endangered sites 2008 by the World Monuments Fund and Marisol was personally involved in its restoration.
Activities & Experiences
Community-Based Tourism
We organise visits to local communities through the likes of community-based tourism initiative Tierra de los Yachaqs. Working with eight communities in the Sacred Valley, the mission of the organization is to preserve the history and traditions of local people while enabling them to support their economy with responsible, authentic and high-quality tourism. Read our account of the visits in the following blog articles: La Tierra de los Yachaqs: Community based tourism in Peru's Sacred Valley and Tierra de los Yachaqs: An Afternoon with the Weavers of Amaru Community in Cusco
Homestays: Luquina Chico
The community based tourism project at Luqina Chico, a small village on the Chucuito Peninsula, provides homestays on Lake Titicaca. It offers not only an authentic look into the lives of indigenous Aymara speaking Peruvians, but the proceeds from this well-managed initiative go directly towards alleviating poverty in the region and to supporting the community financially. You can read about Aracari founder Marisol Mosquera's visit to the community and low impact trips to Peru: Luquina Chico – Community Based Tourism on Lake Titicaca tours
Responsible Travel Peru Hotels: Albergues Peruanos
Established in 2013 to support the development of sustainable tourism in Peru, Albergues Peruanos is a non-profit organisation that promotes the travel industry in rural areas of Peru by fostering a network of unique and charming lodges (albergues). The network of lodges offer individuals access to destinations that are rarely visited by travellers from overseas, providing unique opportunities for travelling off-the-beaten-path. Read: Albergues Peruanos: Network of Sustainable Lodges in Peru.
Center for Traditional Textiles in Cusco
Our guests often visit the Center for Traditional Textiles in Cusco, an organisation that works devotedly to retaining the heritage of local weaving traditions while offering a quality product which makes for an excellent souvenir from Peru. We provide all our guests with a recommended shopping list as part of all the tailored low impact trips to Peru, Bolivia and the Galapagos we offer.