Peru Culinary Travel: The Best Food and Drink and Where to Find It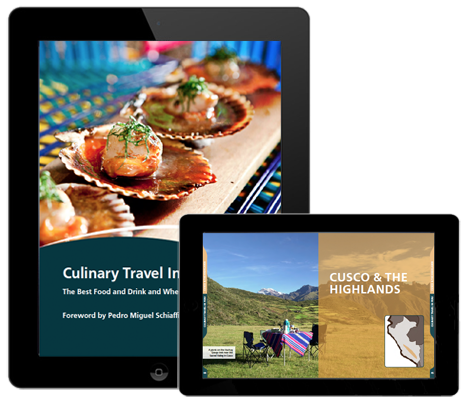 There's no denying that Peru is in the midst of a culinary renaissance, with a proliferation of restaurants – from fine dining to hiddenlocal markets – all vying for the visitor's attention. But trying to navigate peru culinary travel with the country's ever-changing dining scene can be a daunting task, especially for the visitor on a tight schedule and with limited Spanish. Restaurants come and go on a constant basis, the web is packed with thousands of dubious recommendations, and sometimes the best experiences are those that only the locals know about.
Culinary Travel In Peru
Culinary Travel in Peru, our free downloadable ebook, is the perfect solution to know the latest on Peru gastronomy. With over 100 pages packed with expert curated recommendations, this guide is an indispensable manual to the country's food and drink highlights. Download the guide now, and either print it out or save it to your tablet or mobile for easy reference during your trip.

---
Download Now:
---
---
What's inside Culinary Travel in Peru?
Hundreds of comprehensive restaurant listings, from top-end dining to casual local haunts, organised by region and budget.
Recommended culinary experiences, including markets, events, festivals and cookery courses.
Background reading Peru gastronomy - the major regional styles, culinary history and key dishes.
Resources section including key words & phrases, ordering guide and overview of ingredients.
Culinary Travel In Peru Featured in The New York Times
The ultimate free guide to Peru culinary travel, as featured by the New York Times: ''Recommendations range from high-end dining to hole-in-the-wall local hangouts, and there is a glossary on Peruvian ingredients and dishes.''
Peru Culinary Travel With Aracari
Read our suggested culinary tour peru itinerary, desgined by Peru gastronomy experts. Or contact our team of travel planners today for the best recommendations on Peru gastronomy and culinary activities in Peru, from dining at top restaurants to learning to cook with the leading chefs, as part of your tailormade culinary tour Peru.