In Conversation with Aracari Founder, Marisol Mosquera. (April 2020)
In light of current global events, Aracari's Founder, Marisol Mosquera speaks openly to our blog editors about the values Aracari was founded upon and why the business is well positioned to restart travel and tourism to Peru, Bolivia and The Galapagos – once travel restrictions around the world are lifted.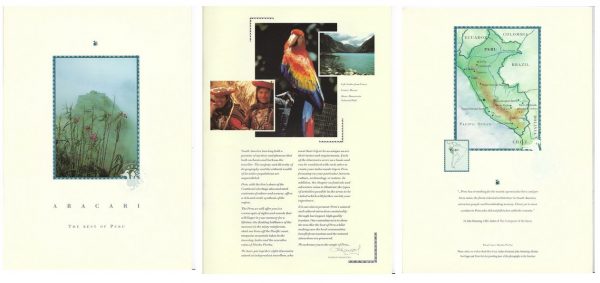 AT: Marisol, What's your view on the current pandemic? How is it affecting tourism in Peru, Bolivia and the Galapagos?

MM: In Peru at the moment we are on full lockdown. Subsequently, travel and tourism to the country has ground to a halt. It is the same for Bolivia and the Galapagos. Naturally, I am concerned. Though, it isn't the first time we [Aracari] have confronted shocks to the economy. In the past, 9/11, the 2008 recession and the SARS virus all detrimentally affected visitor numbers to the region. For a shorter duration than today, flights from our key markets – The US, Europe and Asia all fell in these times of crisis. We [Aracari] survived them all and once this crisis passes too, it's sensible to expect there will be others to face in future.
AT: What has been Aracari's secret, when navigating through these previous crises?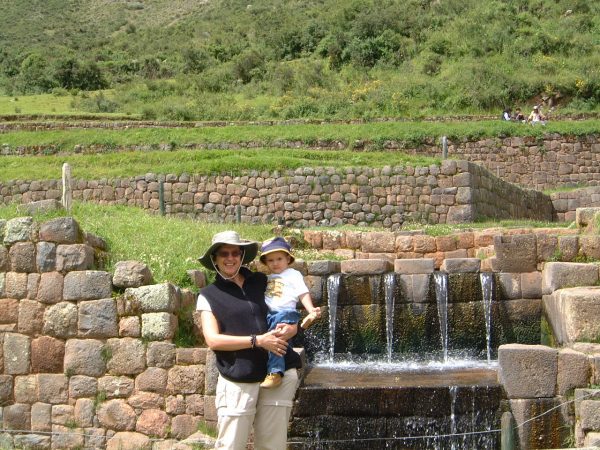 MM: Coming from a background in finance, I have always understood the importance of creating a business with a firm financial foundation and strict control of costs. In economic crises, companies that have debts or need to fund their way out of a situation often struggle to survive. Since I started Aracari twenty-three years ago, I'm proud to say, we've never taken on a bank loan or any form of outside debt to fund the business' expansion. If I were to hypothesize why over the last twenty years Aracari is still here, whilst others are not, I think a conservative attitude towards risk and an organic approach to business growth would be among the most significant variables.
AT: Why has growing the business organically been important to you?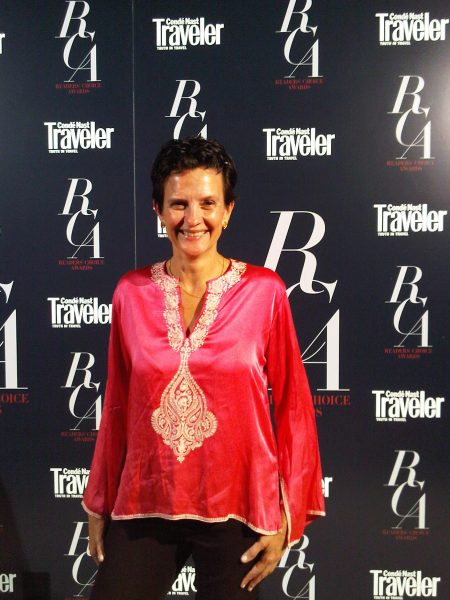 MM: I can't say I have ever a written business strategy that explains this. It has just been my preference in business. Before I started Aracari, I was a stockbroker in London. After ten years in the city I found the job less exciting and less aligned to my beliefs. Ultimately, I left it behind was because I wanted greater control over my destiny and sense of purpose that I just couldn't find in banking. As I wasn't a uniquely talented musician, artist or sportsperson with skills that I could earn a living from, going into business appealed to me. I wanted to build a business that would give me a certain lifestyle but would also reflect values that were not seen in my old career. My aim with Aracari was never to expand quickly and take over the world. Intuitively I understood that if I fundraised to achieve that, I would have been sacrificing what drew me into business in the first place.
AT: Take us back when you started Aracari. What did tourism in Peru look like at the time?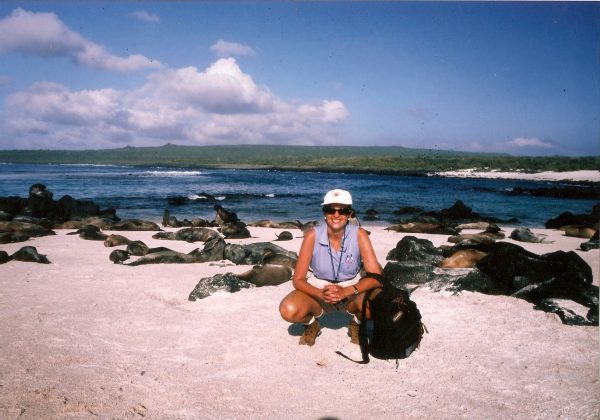 MM: In 1996, there was very little happening. The high-altitude regions of the country attracted a very niche type of traveler, who was typically into mountaineering and extreme outdoor sports. The mainstream traveler still perceived Peru as dangerous. Tourism in Peru was wiped out for nearly two decades because of the terrorism, economic and social crises which afflicted the country in the 70's and 80's.  For me the country, which is my birthplace, had always stirred a great nostalgia – the flavors of the food, the beauty of the landscapes and the rich culture. After I left stockbroking I returned to Peru. The country was poor, but I knew the outside perception of the country was misjudged. Mainstream tourism didn't really exist. The market was very immature. That's when I thought about starting Aracari and how I could to connect more people with the culture.
AT: What challenges did you face when launching the business?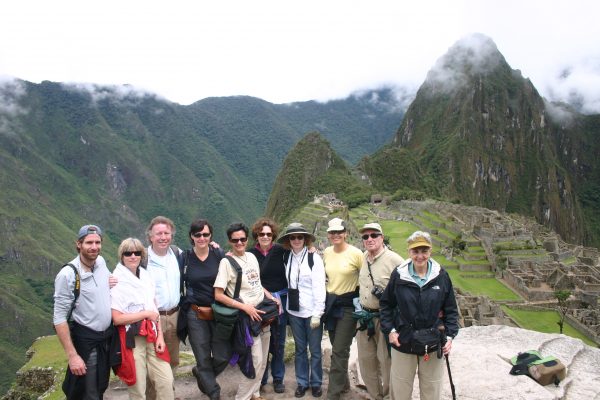 MM: A big challenge was that Peru didn't have any infrastructure in place for high-quality tourism to take place. If you had travelled to the country back then, you would have likely encountered poor quality guides, with very basic English and only a few decent accommodation options.
AT: How did you overcome this obstacle?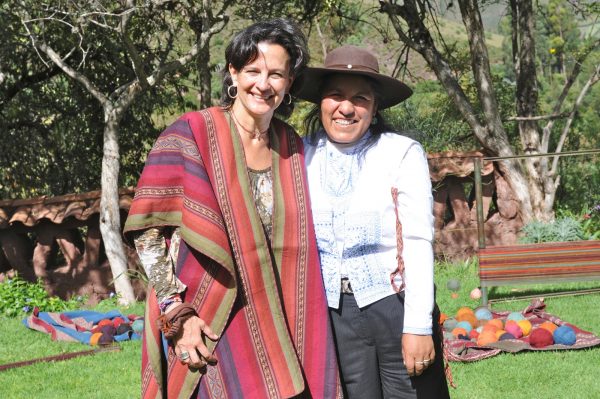 MM:  At first, I thought about opening a lodge, but the market wasn't ready. I was meeting fascinating people working in the arts and heritage preservation and really wanted to do something to help their projects. These were the people trying to preserve everything I loved about the country. That's when I realized by partnering with – art curators, wildlife preservationists', archaeologists and the like – Aracari could be among the first to offer tourists truly high-quality experiences. Furthermore, the business would be funding and participating in projects that gave back to Peru, rather than spoiling it. In my view, we didn't have a choice about being a conscious travel operator, our business model required it. If sustainable values were not at the center of the business, we would be undermining ourselves in the long run. Aracari pioneered this way of doing things in Peru.
AT: Considering the impact of the coronavirus, how is Aracari still managing to live those values today?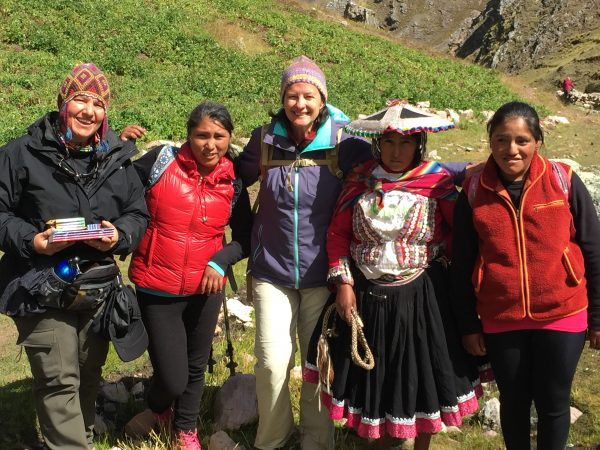 MM: You must understand that our business is based upon relationships that we've invested in for a very long time. When this crisis passes, our friends and associates will look to us to kick-start their projects again and entice travelers back to this incredible part of the world.
For this same reason – our customers who have trips planned with us currently can rest assured that all their arrangements will be honored.  Money, they have already paid will be kept safe and we're of course allowing them to reschedule and re-adjust existing itineraries to match their individual circumstances.
For travel agents, Aracari have been hosting webinars with up to the minute advice about travelling to the region, family travel and various other topics. We're also in conversation with our vendors; exploring ways we can use social media to bring the culture of Peru, Bolivia and the Galapagos to people around the world. Peruvian cooking classes via Instagram is just one idea that's been floated.
Meanwhile our team is investing in the future by furthering their knowledge. Just before the lockdown, some of our travel guides hosted a roundtable conversation with an archaeological group, who had recently made significant discoveries in the Sacred Valley. Aracari guests will be among the first to visit these destinations after the lockdown. We're working together virtually and certainly not being complacent. Our twenty-three-year history has taught our team how to thrive throughout a crisis. Are we really travelling into parts unknown? From an economic perspective, I'm not so sure.
—
Aracari is providing up to date information about travel to and within Peru, Bolivia and Galapagos to other travel agents and service providers. For this information or requests from media, please contact: yris@aracari.com