Peruvian Mountain Climber, Thomas Schilter, Talks To Aracari
In the last few years Cusco resident and friend of Aracari, Thomas Schilter has summited over thirty of the world's highest and most technically challenging mountains. This includes eight peaks with altitudes beyond 6,000m (20,000ft), where debilitation or death from acute mountain sickness (AMS) is a real possibility. Metaphorically speaking, we all have 'mountains' to climb in our lives, so who better to ask than Thomas about what it takes to overcome adversity.
Earlier this month, Aracari caught up with Thomas shortly before he needed to leave for school. Yes, that's right … one of South America's most proficient and well-regarded mountain climbers is just 17-years of age.  His parents have been good friends of Aracari's for many years, as Thomas' French mother (Petit) and Swiss father (Franz) run the Sol Y Luna Hotel and association in the Sacred Valley.  The seven lessons (below) are drawn from our conversation with the acclaimed mountaineer.
Forge Your Own Path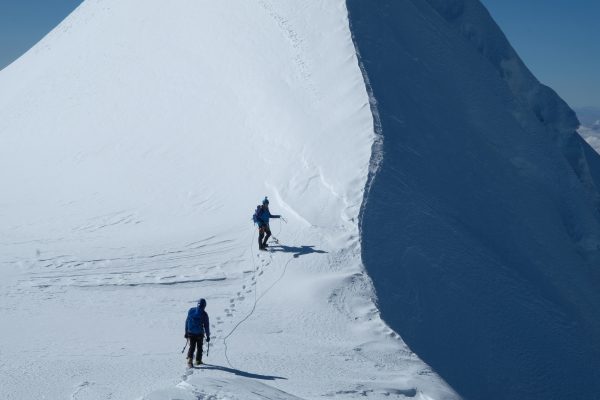 The most significant moment in Thomas' career to date has been summiting Peru's Siula Grande (20,814 ft) via the south east face – a route that no one had previously accomplished. Siula Grande's infamous reputation across the world is in part due to the film 'Touching the void'. A documentary that recounts two British climbers' disastrous 1985 expedition to Siula Grande – one of the highest peaks in the Andes.
On his successful expedition last June, Thomas recounts "Several séracs [glacial columns] blocked our original route to the summit. It was getting dark, but the top was so close. The consensus was we could still make it, but only if we adapted our plans. That's when we decided to summit from the South East face. The decision resulted in a lot of extra hardship and uncertainty, but eventually we reached the peak. We became the first to open this route to the summit and show it was possible."
Build A Solid Foundation
"Preparation is vital in mountain climbing. When you're preparing to summit a mountain that's never been summited before, there are no maps to follow. You must prepare as best you can and accept there are a lot of unknown risks." asserts Thomas.
The confidence to embrace the unknown, comes from preparing a solid foundation. "Before an expedition I know that I will suffer, that I will feel cold, that I will probably get altitude sickness. That's why I train physically … to make me stronger when I need to be."  One of Thomas' normal routines involves adding weights to his backpack and running in the mountains each day, after school. His calm self-confidence is clearly a product of the foundation he's built.
Never Give Up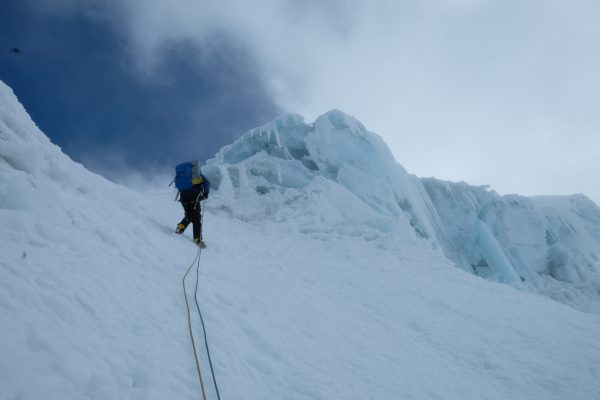 When Thomas' expedition group were forced to summit Siula Grande's South East face last December, it resulted in 27 hours of non-stop climbing for the team. Then, almost mockingly, within meters of reaching the peak, the climbers were faced with a 6-meter sheet wall of ice that took 3 hours to overcome. Darkness was drawing in. They enjoyed less than 30 minutes at the summit, before descending through night to base camp. In 48 hours of climbing Thomas and the other expedition members endured with just 4 hours of sleep.
"When rocks are falling and you are hugging the mountainside with nowhere to go, that's when the adrenaline kicks in. In mountaineering you don't usually have a choice to go back. The best way is to stay calm and go forward. Giving up isn't a choice." reflects Thomas.
Learn From Failure
"It usually takes two or three attempts to summit a mountain. Each time you ascend, you learn a bit more about mountain. The route to the top is rarely achieved in one attempt."
Thomas inspiring outlook means that he doesn't count the occasions when he hasn't summited the peaks as failures. Rather, these experiences teach him how to be successful the next time.
Don't Become Complacent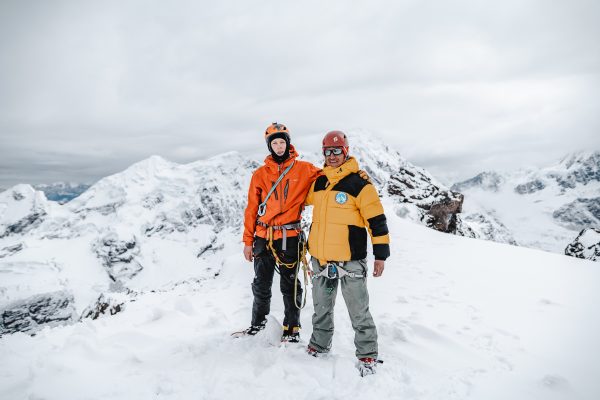 Last year, three mountaineers died whilst climbing in American Rockies. Thomas explains, these men were some of the most experienced and respected climbers of the era, they lived and breathed mountaineering, but the lesson of their story is to never become complacent. "When all you do is climb, it's easy to become overconfident and forget the risks of our sport."
It's Thomas' belief that all mountaineers should "…take one or two months off each year to focus on other pursuits." His idea being that you must respect any challenge, otherwise you won't survive to summit the next.
Appreciate The Life You Have
"My mentor once told me that mountaineering teaches you to appreciate life. It's true, on a mountain I can be cold, thirsty and sometimes I just want to be at home with my friends and family. In that situation I don't have a choice, but when I finally return from an expedition and get to live those moments, it makes them incredibly special. I think more special to me, than if there were no mountains for me to climb."
—
Aracari would like to thank Thomas Schilter for spending the time in conversation with us. As a technical climber, Thomas is motivated to climb the world's most challenging peaks and to inspire more climbers to visit the peaks of Peru and the Andes. At the time we spoke with Thomas, he was patiently waiting for information that would decide the fate of his planned summit of Jirishanca (The Hummingbird Peak) in Peru, later this year. Due to the coronavirus his plans are currently on hold, but in the meantime he continues to study for his International Baccalaureate (IB Diploma) at a school in Peru's Sacred Valley. You can follow Thomas on social media.