Bolivia and Peru offer up some of the most breathtaking trekking routes in the world, so it's no wonder that an Andean trek makes it on to so many bucket lists.
Trekking in Peru or Bolivia is serious business; you must be fit, healthy and well-prepared to get the most of your adventure. At Aracari, we've been planning treks in Peru and hiking in Bolivia for over 25 years, so when it comes to how to prepare for a trek in the Andes, our insider knowledge is the best around.
Choosing A Trek
There are many different types of trek in Peru and Bolivia. You probably already know about the world-famous Inca Trail, but that's not all this region has to offer.
The diverse climate and landscapes of the Andes make it one of the most exciting places to hike. You can choose a high-altitude mountain hike over multiple days, or take a half-day trail through the jungle. You can visit tourist-free Incan ruins and traditional villages; take in turquoise lakes and rainbow-hued mountains; walk amongst wildlife and fantastic scenery. All you must do is choose what you want to see first – since once you've done one, you'll definitely be back for more.
The trek you choose should be based on your level of fitness and experience, and how much time you have. There's a trek for most abilities and timescales, and Aracari's adventure specialists can guide you on the one they deem most suitable based on all the above factors.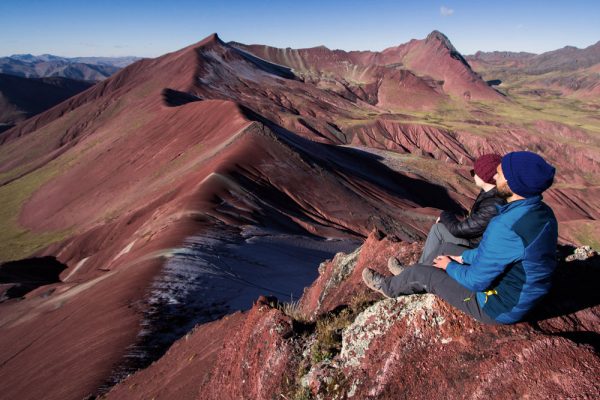 Essential Information
When you've chosen and booked your trip, the following information will help you prepare for it. Be sure to follow all the advice below, this way you can get the most out of your trek in the Andes.
Health and Fitness
A moderate level of fitness is an absolute must for trekking in the Andes. We strongly recommend visiting a cardiologist for an electrocardiogram to check your heart health prior to your trip. Letting the cardiologist know about your travel plans, including the altitudes at which you will be trekking, is also a good idea.
Acclimatizing
If you're planning a high-altitude trek, a period of acclimatization is essential for several days beforehand and you'll need to book this into your trip. Ideally, travelers will spend four days acclimatizing.
At Aracari, we curate our trekking itineraries to allow guests to spend time exploring a nearby town, relaxing at a luxury lodge for a few days, or taking shorter treks at lower altitudes.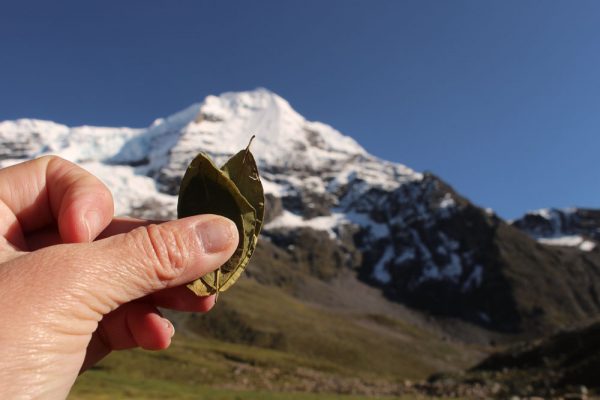 Trekking Distances
Trek distances in the Andes often seem short. However, altitude and steep ascents and descents mean these treks take much longer to complete than a comparable distance on flatter ground.
It is characteristic of Andes trekking that shorter (up to four days) treks are more challenging, as they tend to start and end at high altitude. Longer treks take place at lower altitudes or in jungle terrain.
Permits
Few people realize that a permit is required for trekking the Inca Trail. Only 500 permits per day are issued, and these generally sell out 4-6 months in advance. There's more availability on the one-day Inca trail or you can choose one of several alternative treks to Machu Picchu.
The alternative treks are equally as impressive but far quieter than the Inca Trail. You can choose a one-night trek or longer, and you'll camp or stay in remote mountain lodges. None of the alternative trails require you to purchase a permit in advance.
Equipment
Packing for a trek can be overwhelming – especially if you're new to it. When you book with Aracari, you can relax knowing that the best equipment is provided, including comfortable and spacious tents, all season sleeping bags and deluxe inflatable pads, walking poles, food and water, and any special upgrades you desire.
All you need to bring is clothes, good broken into hiking boots and personal items. A full packing list is provided when you book with us, but we'll lay out some basic tips below.

Packing Tips
It's very important that you bring appropriate shoes and clothing. Pack according to the length of your trek, the altitudes at which you'll be hiking, and whether it is the rainy (November to March) or dry season.
Pack light; there is generally a weight limit of up to 7kg (15lbs) per person (this varies by route) which includes the weight of your sleeping bag.
Here are the most important things to bring:
Quality hiking shoes are a must, and they should be broken in and comfortable.
Bring lightweight, quick-dry clothing so you can wrap up on cool mornings but take layers off as it gets warmer throughout the day.
Don't forget medications and your personal bathroom kit.
Bring plastic bags or waterproof covers to protect cameras, phones, travel documents and clothes in the event of wet weather.
Sun protection is essential, be sure to bring high factor sunscreen, polarized sunglasses and a hat.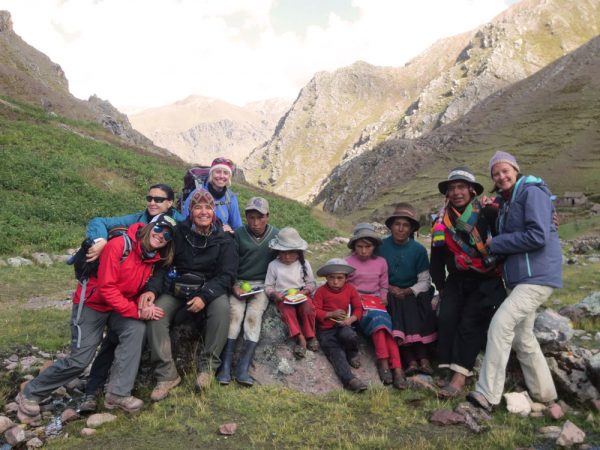 There's no such thing as over-preparing for your trek in the Andes because being prepared will help you stay safe and have the best possible time.
If trekking in the Andes sounds like an adventure you'd like to have in the year ahead or beyond, then speak to Marisol and her team today. Each of our itineraries is tailored to your own interests and abilities, and can combine exploring other marvelous wonders and luxury overnight stays during your trip.