At the turn of every new year, the team here at Aracari dedicate hours to curating their travel hotlist for the year ahead. Using our insider knowledge – the product of 25 years' experience in luxury travel – our experts seek out other industry trailblazers who are pioneering new and innovative ways to experience our region.
The criteria for making it onto our travel hotlist is of course very stringent. Marisol and her team continuously pose questions around sustainability, authenticity, and purposeful travel – ensuring that those who make it onto our shortlist do in fact adhere to Aracari's own core values.
And that's not forgetting the most important criteria of all – you, our guests. From hotels to hikes, from superyachts to superfood restaurants – every entry has been chosen because we believe they are aligned perfectly with the astute Aracari traveler. Destinations and experiences you will want to earmark, assign travel time to, and visit over the next 12 months.
So – before you begin to pen your own bucket list for 2022, let us gift ours to you. A shortlist of the very best happenings in luxury travel, and let's just say – it looks set to be a very happy New Year indeed…
1. Hotel CIRQA, Arequipa
The year-round sunny climate of Arequipa makes it the perfect destination for those seeking sunshine alongside some of Peru's finest culture and cuisine. And this year, our travel hotlist features the perfect base from which to explore the white city.
Hotel CIRQA is a beautiful boutique hotel that captures the city's unique history and architectural style. Opening its doors in 2019, just before the pandemic took hold of international travel, the property was never really afforded the grand opening it deserves!
You'll find just eleven rooms, housed in a delicately restored parador, decorated in a style reminiscent of 1540, the year of Arequipa's founding. Back then, the parador belonged to the San Agustín Church, where monks would host weary travelers with unsurpassed service. Today, the hospitality of your hosts remains just as attentive, and you'll find everything you need for the perfect stay.
Our personal highlight? The hotels roof terrace, with expansive views over the city, framed against the white-tipped volcanoes, sat silently on the horizon.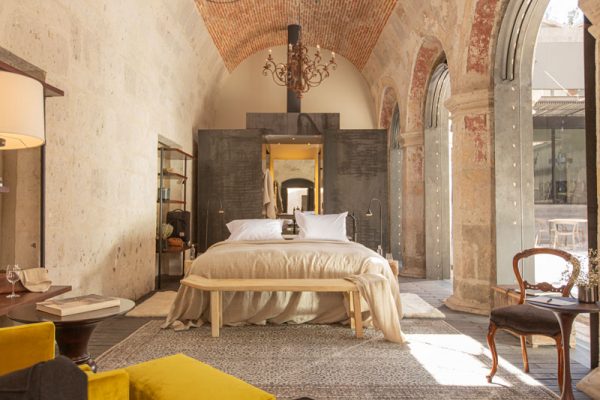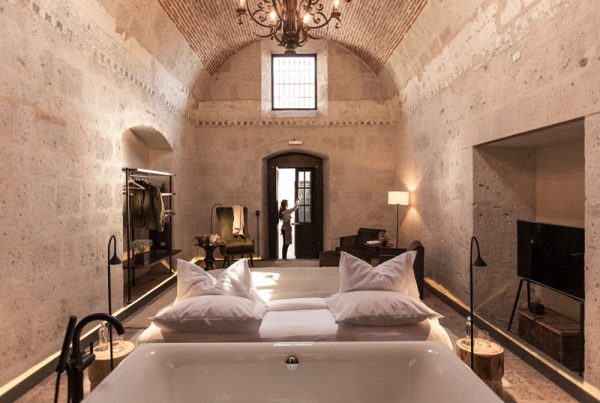 2. Lamay to Pisac Trek, Sacred Valley
The Lamay to Pisac trek is one the most beautiful routes in the Sacred Valley. The trail, which takes one day to complete, leads travelers through lakes, wetlands and farms, spotting Huayatas (Andean Geese), lake gulls, hummingbirds, hawks and even eagles.
Marisol herself completed the trail just last year, and even as someone who has spent many an hour traversing the hills of the Sacred Valley, the beauty of the Lamay to Pisac trek still managed to leave a deep impression. 'I absolutely loved it,' explains Marisol, 'it's one of the most wonderful treks I have completed in the region!'
What makes this trail particularly special, earning its place on our 2022 travel hotlist – is the meaningful interaction with the local people who live here and who tend to the upkeep of the trail. The final kilometers are along the shores of mystical lake of Kinsacocha, within the community of Paru Paru. The experience culminates in a visit the traditional textile interpretation center. Here our guests can purchase authentic Andean art and craft, and in turn, directly support local artisans.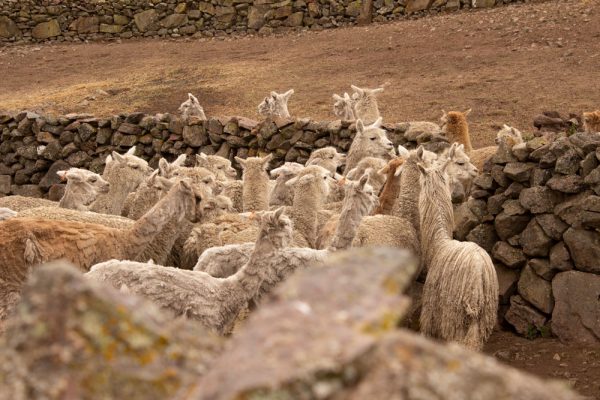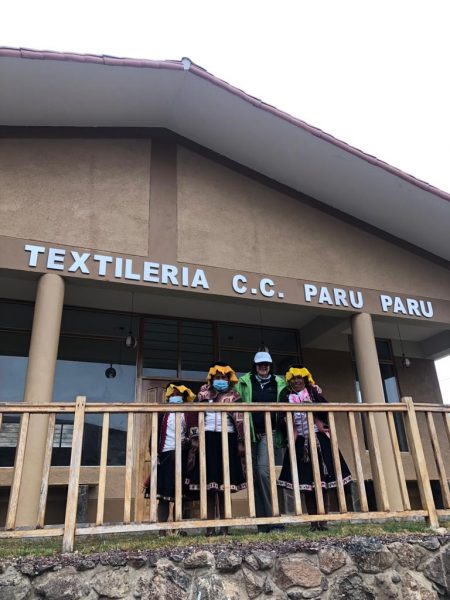 3. Isolina Restaurant, Lima
Isolina has cemented itself as a firm favorite for team Aracari, putting it towards the top of our recommendations for restaurants in Lima.
Isolina's owners describe the restaurant as 'a tribute to the spirit of Peru's old taverns, the home kitchen and forgotten recipes'. Found in the bohemian district of Barranco, inside a house built in 1906 – there is always a relaxed atmosphere, where everyone is welcome. Award-winning chef José del Castillo serves up dishes that pay homage to his mother and rescue the flavors of yesteryear in house stews and generous chilcanos.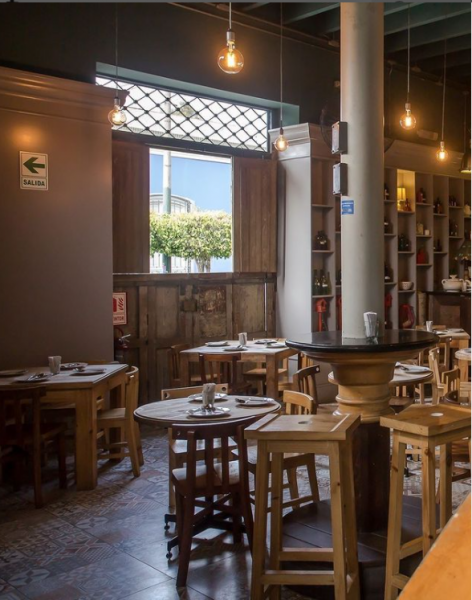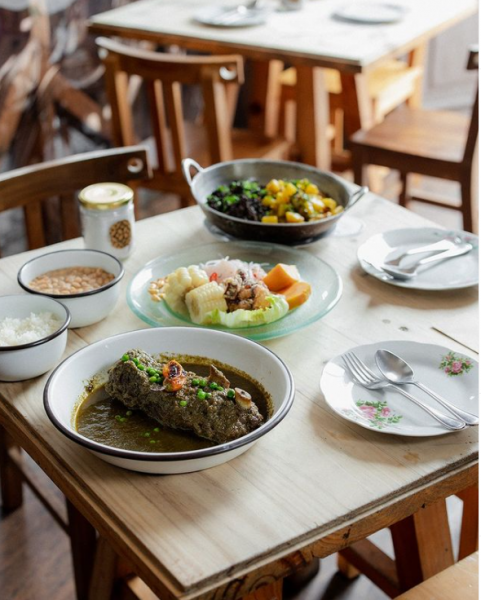 4. Montemar Eco Luxury Villas, Galapagos Islands
In the highlands of Santa Cruz Island, the natural home of the Giant Tortoises, Montemar Eco Luxury Villas are a new way to explore the Galapagos Islands with Aracari. Staying in one of just two exclusive, 100% eco-efficient villas which opened their doors in 2021 – your stay will be personally attended to by the owners themselves who are local experts of the Islands.
The owners, Roberto Plaza and Reyna Oleas, are Ecuadorians who have lived in Galapagos for more than two decades. Both Roberto and Reyna have degrees in biology and ecology respectively, and have been guides on the Islands since 1994.
Aside from their impressive naturalist knowledge, Montemar's sustainability accolades are what really secures the property's position on our 2022 travel hotlist. The couple have succeeded in making Montemar the first fully eco-efficient operation in Galapagos, protecting the natural resources of the precious archipelago.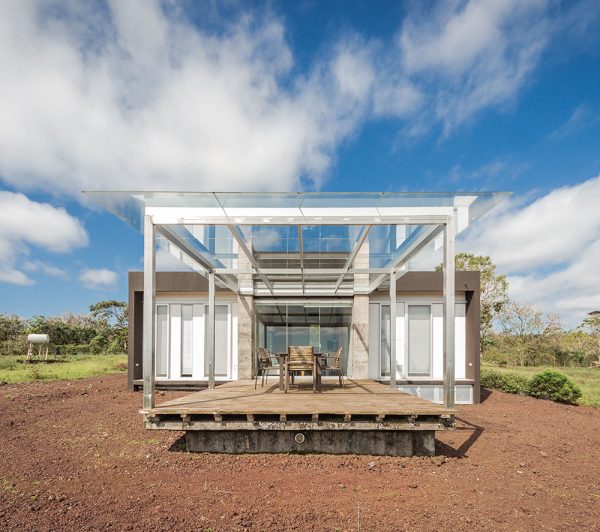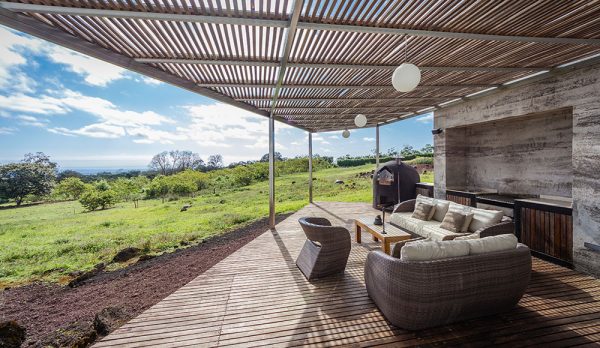 5. MET Hotel, La Paz
Opening its doors in January 2022 is the new MET Hotel, found Bolivia's capital, La Paz. Overlooking the breathtaking Andean Mountains, the hotel is centrally located in Calacoto, one of the city's trendiest neighborhoods.
Boasting 75 bedrooms and one penthouse suite, the designers of this brand-new luxury hotel have been careful to honor the country's unique identity. Modern décor pieces such as the pillows, celebrate the rich weavings from the Jalq'a culture in Southern Bolivia, and in the bedrooms, rug patterns take inspiration from local historic textiles from Tiwanaku, an ancient city in western Bolivia near the southeast shores of Lake Titicaca. After a day exploring the hustle and bustle of La Paz with Aracari's expert guide, MET Hotel is sure to provide the ideal sanctuary for some much-needed rest and relaxation.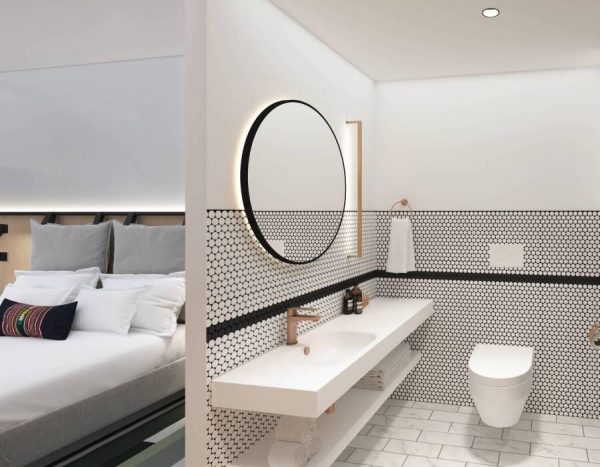 6. Make your own Peruvian Liquor, Ollantaytambo
Founders of the El Albergue hotel in the village of Ollantaytambo, have been longtime friends of Aracari for more than two decades, and it gives us great delight to feature their latest guest experience on our travel hotlist for 2022. In fact, it's one Marisol herself took part in during her most recent visit to Peru last October.
Matacuy Elixir Andino is a compuesto, a traditional Andean digestif made of freshly harvested herbs from the Sacred Valley of the Incas. Matacuy is distilled at 2,800 meters altitude, which gives a low boiling point that extracts the essence and oils of the plants without burning them – a process you will be invited to try whilst composing your own spirit. After the experience, your own personal liquor will be sealed in glass bottle, the perfect souvenir to be enjoyed at home 6 months later once the traditional aging process has taken place.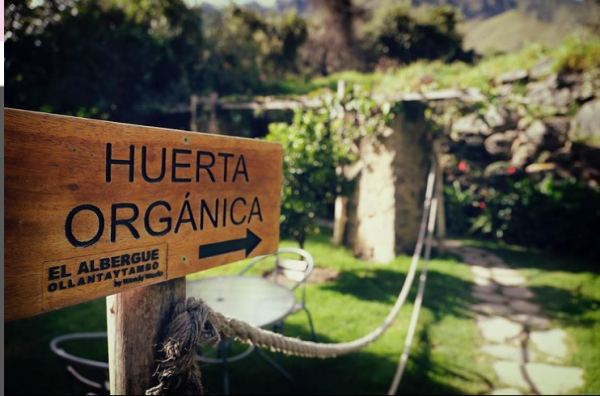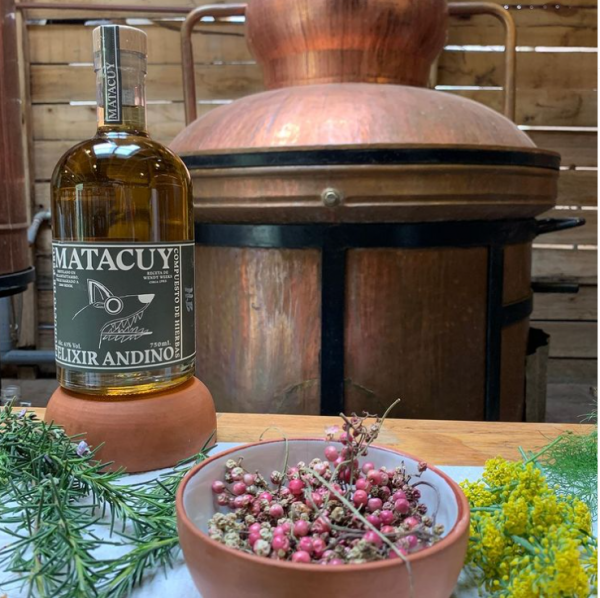 7. Villa Runa, Sacred Valley
At Aracari, we're beginning to see an increase in clients looking for larger properties, places that can accommodate families and larger groups. One such property is Villa Runa, located in a secluded hamlet near Urubamba, inside a condominium named 'Higuspucro' deep in the Sacred Valley.
The privacy and peace of this cottage are just two of the reasons we have selected it for our 2022 travel hotlist. Villa Runa is beautifully and tastefully decorated with brightly colored textiles and natural textures and is an opportunity to authentically coexist with locals during your stay. Managed by the owner, Viviana Hermosa, and attended by her housekeeper, Villa Runa can comfortably accommodate up to 7 people as part of your Aracari itinerary in the region.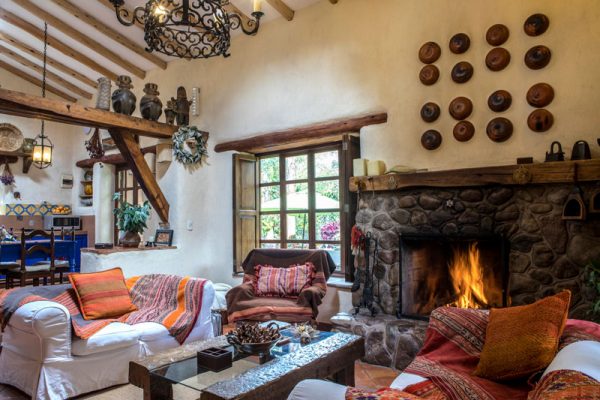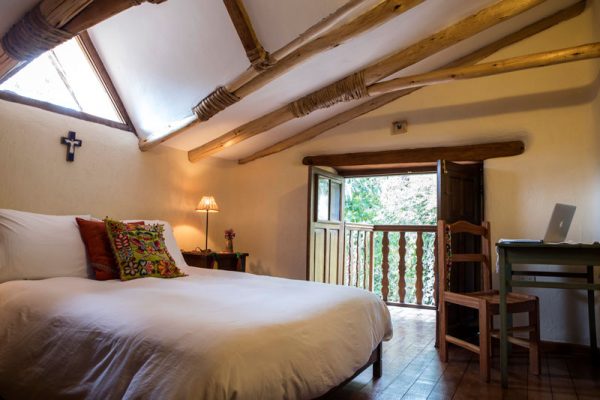 8.Aqua Mare
In a ground-breaking new venture, Aqua Expeditions will become the first tour operator to charter a superyacht to cruise the Galapagos Islands this year. The Aqua Mare will take an iconic trip to the Galapagos Islands to new heights. And quite literally too, its soaring scale and space is 50 meters of the finest Italian craftsmanship. On board, seven large suites, a sun deck, beach club and outdoor dining area, all feature custom interiors designed exclusively by celebrated yacht designer François Zuretti.
Our longstanding partnership with Aqua Expeditions, will give Aracari guests privileged access to the very first expedition dates, and as well as the chance to combine a superyacht experience with further exploration through Ecuador and Peru.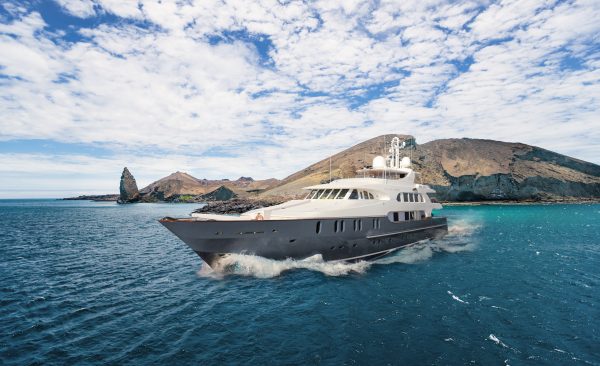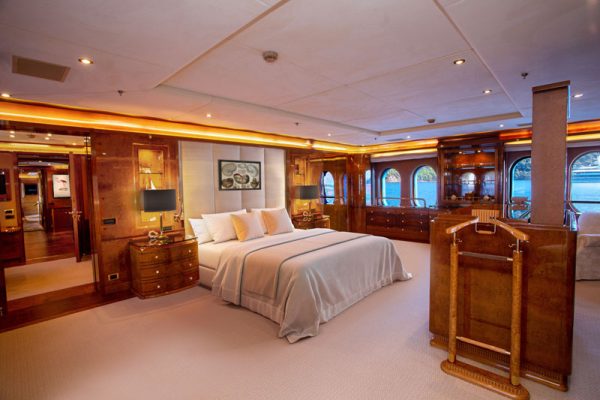 9. Explora Travesia, Atacama Desert & Uyuni Salt Flats
From the deep silence of the terracotta mountains in the Atacama Desert to the endless white of the Uyuni Salt Flats, our friends at Explora are offering guests that chance to unravel two of the world's most fascinating locations in the journey of a lifetime. You'll travel across one of the remotest regions on Earth in a 4×4 vehicle, led by an expert guide and a local driver.
Our personal highlight? The Explora lodge in Atacama, along with their mountain homes and the lodge in Uyuni – established in partnership with local families – are all designed to blend harmoniously with the surroundings and provide the perfect base for daily explorations of the unique landscape of the Altiplano.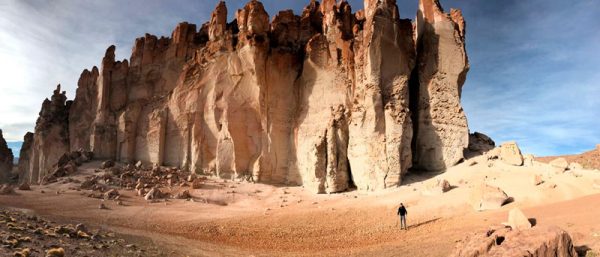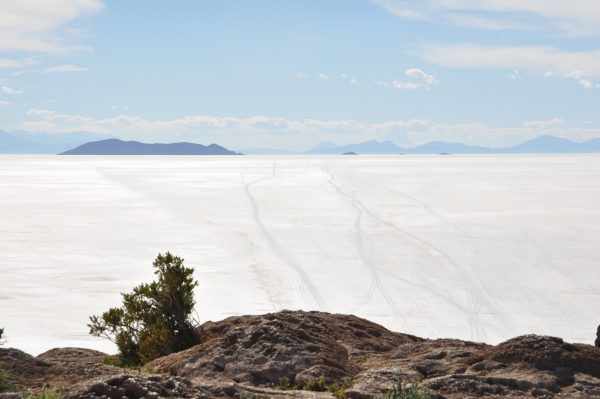 10. Casa KiChic, Mancora
One of Aracari's most recommended properties on Peru's blissful North Coast is KiChic. Inspired by eastern concepts of Zen and meditation, KiChic has an emphasis on health and wellness, encouraging guests to unwind and unplug in this intimate retreat.
Now in 2022, Casa KiChic are offering guests the chance to hire their adjoining private villa. This luxury property, previously the home of KiChic's owner, boasts two bedrooms, truly beachfront views and comes with exquisite private catering from the hotel's award-winning kitchen. Perfect for those wanting to slip away to for a honeymoon in Peru or to round off one of Aracari's culture and adventure itineraries with some luxury downtime.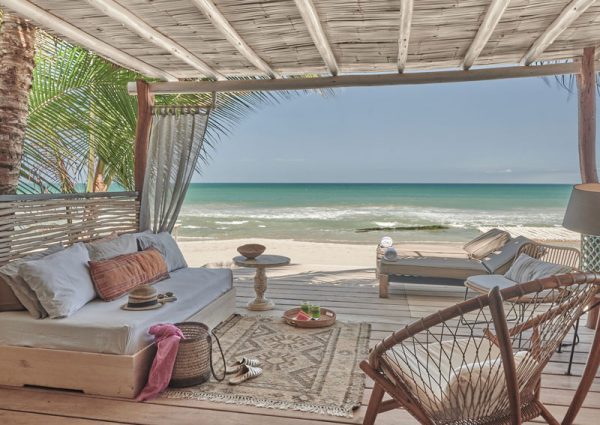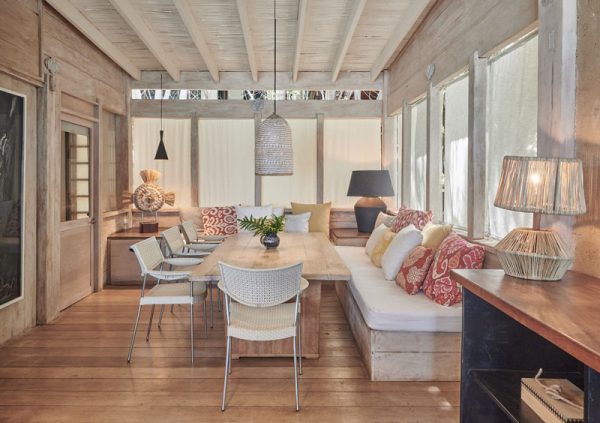 So – if our travel hotlist for 2022 has left you feeling ready to take to the skies for your next Aracari adventure, then speak to Marisol and her team today. Our travel specialists can curate your perfect trip, incorporating as many of our travel hotlist entries as you desire.