One of Peru's best kept secrets is the exquisite, handmade collectables produced here. From cotton to clay, the country is rich in raw materials and for generations, Peruvians have harvested these bountiful resources. Cultivating and creating – molding natural materials into expressions of Peruvian identity or talismans of spiritual and historical significance.
Yet it is Aracari's belief that the artisanship found in Peru is more than artistic creation; it's a crossover of artistry and ingenuity. How to weave textiles to be striking and sturdy, or how to sculpt pottery that is decorative and durable. And although some of the practical necessities might have faded, the appreciation for the craft has not.
Aracari has always been close to the Peruvian art and craft scene. Today the country's artists are some of the world's leading visionaries. They all inherit artistic legacy of their ancestors – even if some elements have been brought into the 21st Century.
Partnering with a number of these creatives has meant Marisol and her team are able to connect our guests with remarkable experiences; the chance to visit studios, enjoy private exhibitions guided by the artist themselves and participate exclusive workshops.
If you're curious about handmade Peruvian art and craft, here's the insider guide to what you can expect, exploring artisanship with Aracari.

Textiles
From the brightly colored patterns of Andean fabrics, to premium garments produced in organically grown, naturally dyed pima cotton and vicuña wool, Peru's textiles are some of the world's most renowned. Each step of the process, from natural dyes to the faming of the animals, is part of craft that has been honed over generations.
Many of guests have journeyed to Peru with Aracari looking to discover more about these highly sought-after textiles, and it's been a pleasure to connect travelers with some of the country's most trailblazing pioneers. Answering this demand, Aracari has curated a list of premium stores so that guests can arrange shopping experiences accompanied by a local specialist, to source some of the best quality textiles in Peru.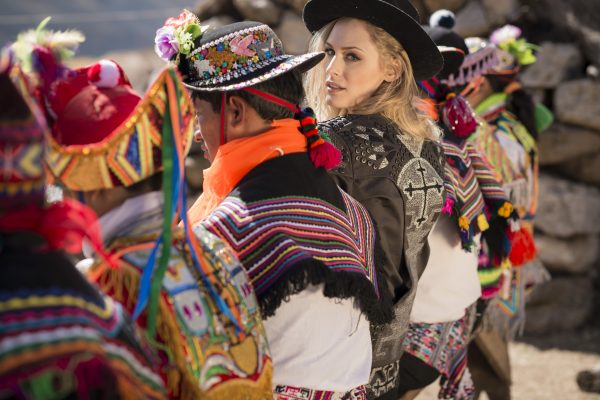 Woven textiles and fashion
Aracari has had a longstanding relationship with some of the best weavers in Peru, who have each inherited the traditional craftmanship whilst bringing their designs into contemporary times, without losing the deep connection to heritage. One of these artists is Maximo Laura: a fifth-generation weaver, and now internationally recognized as one of South America's pre-eminent and unique textile artists.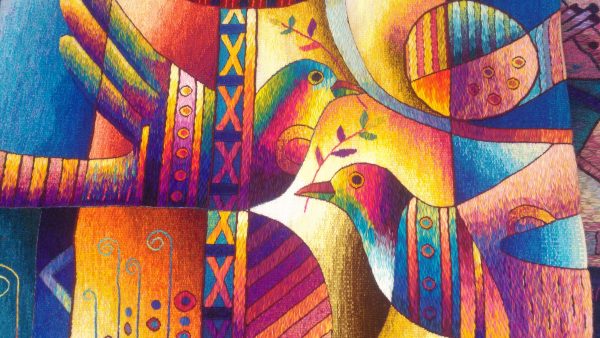 Another great friend to Aracari is Nilda Callanaupa. Based in Chinchero in the Sacred Valley, Nilda founded the Center for Traditional Textiles, an institution doing a wonderful job in preserving ancient Andean textiles techniques and ensuring this legacy can be appreciated by younger generations. During a Peruvian art and craft visit with Aracari, guests can meet both Maximo and Nilda, visiting each of their respective showrooms and experience their craft first hand. There is a whole treasure trove of textile art collection in Lima and Cusco, and guests can opt to explore the collections of our friends on visits to the cities.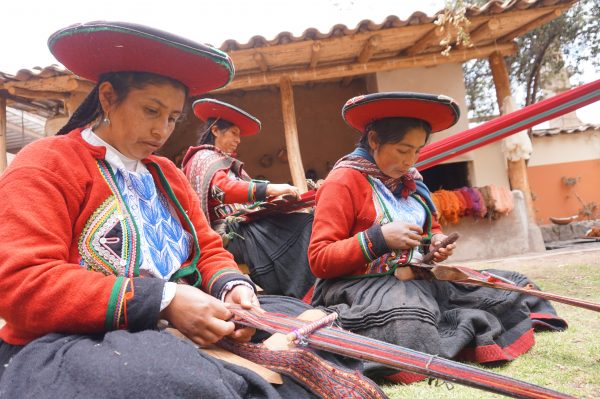 Aracari is well connected to a number of established local fashion designers who incorporate these premium textiles into their work. One of our favorite brands that beautifully combines organic cotton and alpaca wool in contemporary garments and styles involving local artisans from all over the Andes is Escudo: but there are many more tucked away in our rolodex. For guests interested in discovering more about fashion and textiles in Peru, Aracari's Inspiring Trends and Styles will sweep guests in the history of woven fabric in the country, before visiting one or more designer showrooms.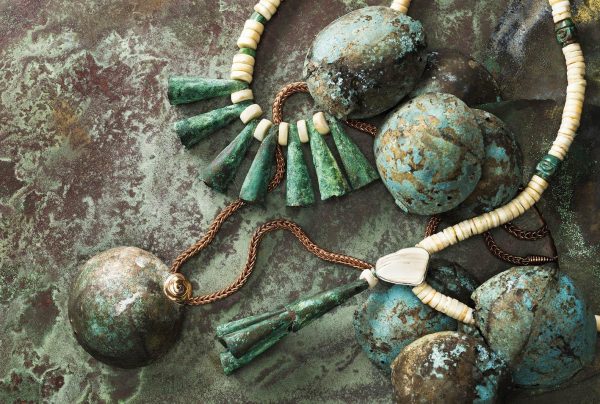 Jewelry
In both Pre-Inca and Inca times, the production of jewelry was a hugely important craft. Today, the practice lives on jewelry designers such as Ester Ventura.
Ester is one of the award-winning jewelry designers based in Lima. As part of exclusive Aracari experiences, Ester invites guests into her home to view her collection of work. This personal visit also includes a guided showcase of her Pre-Hispanic textile collection, followed by drinks and conversation in Ester's own cozy living room, overlooking the Pacific Ocean. Ester is just one of the artists whose private home and art collection, features as part of our bespoke Peruvian art and craft itineraries.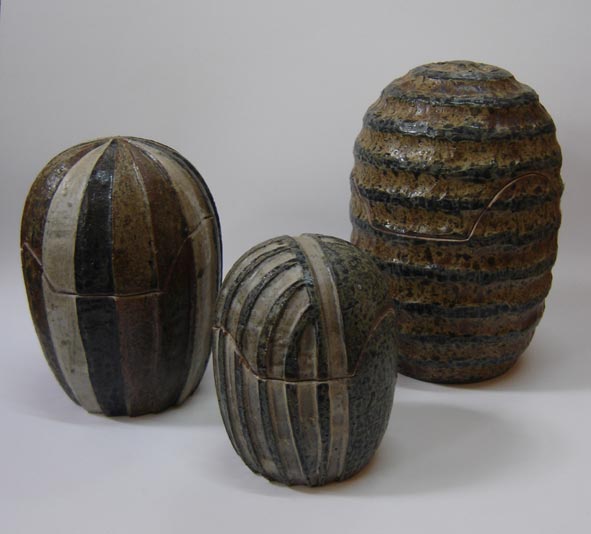 Ceramics 
Longtime friend of Aracari, and a quintessential example of the blending of cultures prevalent in Peru's craftmanship is Carlos Runcie Tanaka. Carlos is a Peruvian-Japanese potter; whose Lima based studio makes for the perfect visit for those interested in ceramics. Carlos will be delighted to show Aracari guests the secrets of his work during a personal tour of his collection. The artistic and functional objects that feature in the work of Carlos reflect the legacy of Ancient Peruvian cultures such as the Moche and Chancay, and each piece has a clear Japanese influence dictated by the artists' own ancestry.
Marisol and her team will be delighted to introduce guests to Carlos in Lima, where you can explore his craft during guided visits to his studio.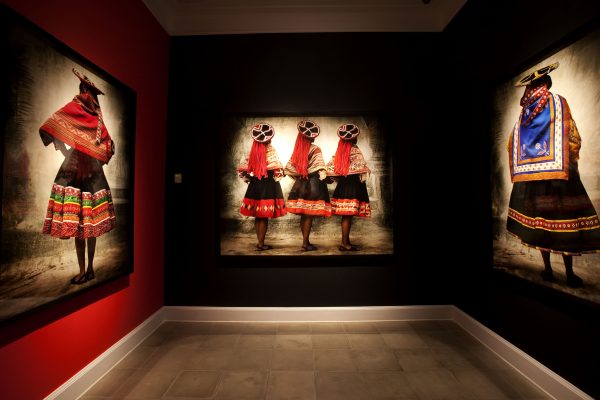 Contemporary Art
Ishmael Randall Weeks, Gilda Mantilla, Fernando Bryce, are just a few of names of artists becoming pioneers of their craft in Peru, where contemporary art is fast taking a center stage. Although much of what these artists create is done so in modern practices, the inspiration for their work is uniquely Peruvian, founded in a rich culture and history. Indeed, you can discover more about the various galleries and museums frequented by Marisol and her team in our guide to the best in Lima.
Works of Peru's contemporary artists are now also displayed at major international museums and private collections. Whether you're interested in immersing yourself into the art scene of Peru or in buying bespoke art pieces when in Lima, Aracari will design visits conducted by our specialists with your interests and goals at the center of the experience.
—
If you'd like to discover more about the artisanship in Peru, both past and present, then you're in luck. Aracari tailors travel to you – so if it's art and craft that has you interested, Marisol and her team can create a bespoke itinerary, from meeting the artists themselves, to private gallery tours and exclusive workshops you won't find anywhere else.
Contact us