Are you pining for exclusive travel experiences? Do you want to connect with culture, community and craft from the comfort of your own home? Don't miss your chance to sign up to our special event – and experience pure Peru with our virtual Hacienda art tour followed by a show from the wonderful Paso horses. Read the full story below for more about this exclusive event.
Sign Up Now


In January of this year, we invited friends from around the world to join us for a live streaming of the Pachamama Ceremony – or offering to Mother Earth – conducted by Shaman Rufino Turpo high in the Andean mountains. The idea was to connect people to culture, community and craft in a time when there are so many restrictions on how we're able to interact with the world around us. The event was a great success, and Marisol and her team of Travel Designers were thrilled to be able to play a part in facilitating such a unique and immersive experience once more, albeit virtually.
Since then, we've been working hard to engage with many of our expert friends across Peru. In the hope that we are able to take more of our exclusive experiences online and make them globally accessible to everyone stuck at home. Thankfully our call was heard, this time by long-time friend of Aracari and owner of the beautiful Hacienda Huayoccari – Jose Ignacio Lambarri.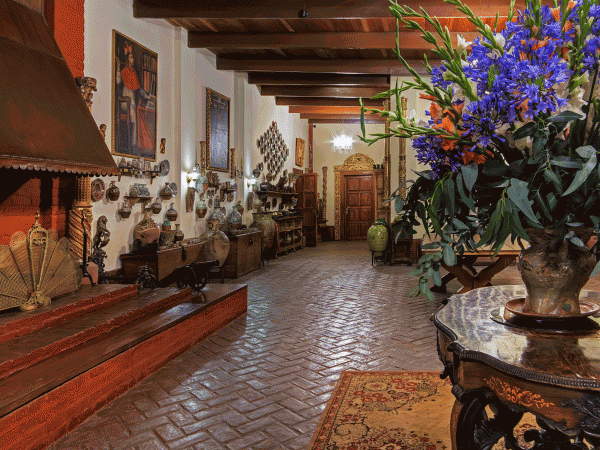 On the 17th April, we invite you to join Jose as he takes us on a remarkable tour of this 17th century hacienda.
The virtual event will include an introduction to the family's impressive private collection of paintings, carved wood, glazed pottery from Lake Titicaca, Toritos of Pucará, colonial saints and silver pieces, dating from pre-Inca, Inca, Viceregal and Republican times. But not before heading out into the grounds of this exquisite property to witness a unique spectacle.
Amongst the rare wild orchids, which grow in abundance thanks to the benevolent climate of the Valley, viewers can enjoy an exclusive performance of Peruvian Paso Horses. Known for their unique lateral gait and fancy foot movements, these regal creatures possess forelegs that almost prance, as though on parade – a graceful, flowing motion called 'termino'. For over 450 years, this sturdy horse has been bred for luxury and endurance by a select group of prominent Peruvian families, evolving to ride long distances comfortably, often across savage Andean mountain ranges.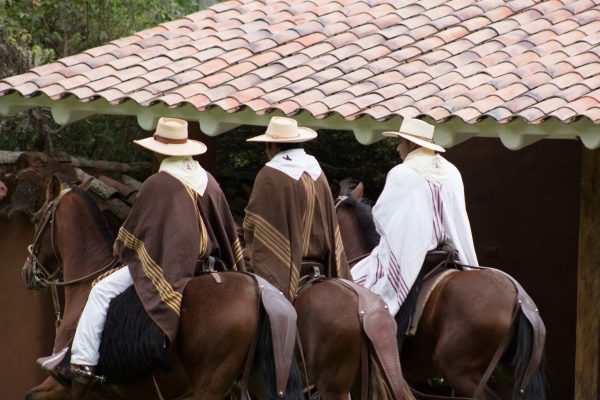 Exclusively for guests steaming the event the horses will perform a traditional rhythmical dance, which blends perfectly with La Marinera, a couple's tale that tells the story of a soldier flirting with a young woman.  The couple and the horse dance mimicking each other's gestures and steps.
If you have seen Peruvian Paso horses before, this is a wonderful opportunity to revisit the elegant animals in their home nation handled by generations of experts – and for those new to this practice, what better way to delight in travel, without leaving home.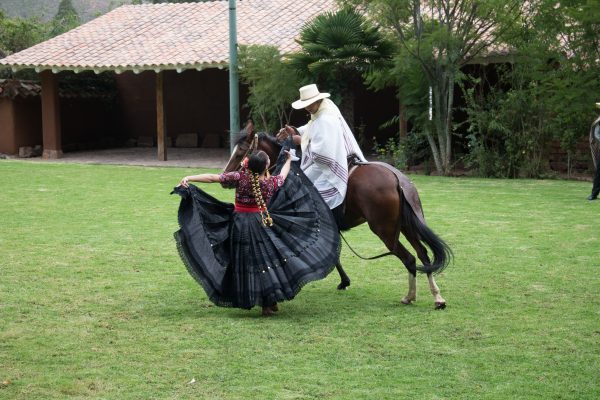 Pioneering extraordinary experiences across Peru, Bolivia and the Galapagos is exactly what we do, and although the current climate means we're not able to this in the same way we usually would, we are continuing to strive for innovative ways to bring the magic Peru and her people to our global community.
Entry into the event is set at 15 USD and all proceeds go towards the facilitating of the event and employing a number of our wonderful Cusco guides who are currently unable to work due to the pandemic. As was the case with the Pachamama event, all remaining funds will be donated to the Wilka T'ika Children's Fund, a charity that works closely with local orphanage, Niños de Sol. These contributions make a big difference in providing a safety net for these vulnerable children, so your kind donations and ticket purchases are greatly appreciated.
We look forward to welcoming you through the doors of this spectacular property, to hear its story and to marvel at a true exhibition of Peruvian heritage and culture.
—
Don't miss your chance to sign up to our special event, here – and experience pure Peru with our virtual Hacienda art tour followed by a show from the wonderful Paso horses.