Across the globe, green stays are fast becoming a top travel trend. More travelers are now seeking out eco-friendly travel, the kind of vacations that have a positive impact on the planet and its people.
At Aracari this is nothing new to us. For over two decades our team of travel experts has connected clients to the best eco-friendly tourism in Peru, Bolivia, and the Galapagos. Having always put a huge emphasis on ensuring that the trips we offer truly are a greener way to travel.
However, we also know that the buck doesn't stop with us. Gaging just how sustainable a trip is, can be difficult to decipher. It goes beyond Aracari's sustainability pledge and forces us to look closer at what our partners are doing – whether that's a hotel or a hike operator.
A Guide to the Green Stays of Peru
That's where our Report The Green Stays of Peru comes in. Published just this month, in March 2022, it compiles everything you need to make an informed choice on where, and with whom, you want to spend your money when you travel with Aracari.
Taking our team the best part of a year to produce, it outlines incredible stories of sustainability, from initiatives to preserve ancient cultures, to projects helping protect endangered wildlife.
We're proud to have gone beyond certifications and accolades, probing deeper into what businesses are doing to ensure that decades from now, precious countries, cultures, and communities can be enjoyed by the next generation of explorers.
Your next eco-friendly trip: our top 5 green stays
But before you delve into the complete guide, we've curated an exclusive highlight list. These are the pinnacle of eco-friendly travel, green stays that offer guests not only an enriching experience of their own but the opportunity to enrich the places and people they visit too.
It's these powerful exchanges that have pushed the following partners to the top of our list. A real showcase of sustainability, and all deserving destinations for your next green trip…
1. Explora
Explora has several luxury hotels across South America, including one of our most recommend properties in the Sacred Valley, "Explora Valle Sagrado". Since their inception, deep-rooted principles of sustainability and conservation have shaped their identity as one of the best eco-friendly travel providers in the region.
Their recent B Corp Certification testifies to their genuine commitment to sustainability. 'It is never a marketing strategy, but a resounding pledge to our people and planet,' explains Sustainability Manager, Juan Marambio, 'we take extraordinary care to be responsible and have a positive impact.'
Explora also plays a huge role in supporting the local economies near to their properties. From purchasing locally grown goods to promoting youth education and strengthening local culture and heritage – Explora has an acute awareness of how critical it is to foster positive relationships with the surrounding population pockets.
Aracari is proud to have partnered with Explora for many years now, and it's this relationship that results in a selection of green stays exclusively available to our guests. For 2022, Explora has put together a package whereby Aracari travelers can visit their hotels on a half-board basis – as opposed to all-inclusive – a dining experience that includes the cuisine of world-renowned Peruvian chef, Virgilio Martínez. Just one example of the privileged access afforded to Aracari.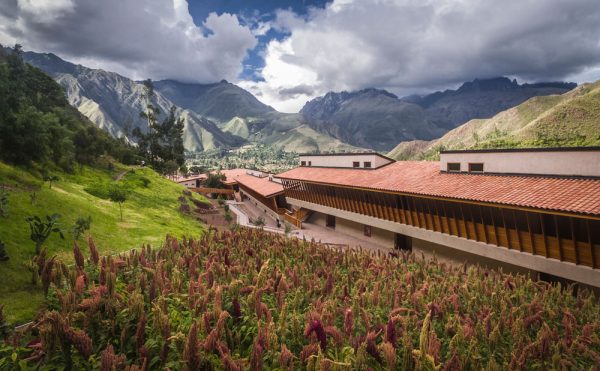 2. El Albergue
El Albergue is a historic hotel, in the town of Ollantaytambo, located around an hour from Machu Picchu and the city of Cusco by train. It's a property with longstanding ties to Aracari, having been one of our most recommended properties in the region since 1997. And in its nearly 50-year history, El Albergue has made incredible strides in sustainable and eco-friendly travel.
In their pursuit of organic and natural produce, the team created their own onsite farm. Today, the kitchen and menu are made up exclusively of produce only grown in the Cusco region. The farm and gardens also play an important role in the experiences on offer to guests, including one that featured in our very own 2022 Travel Hotlist– the chance to brew your own traditional Peruvian spirit.
Beyond the El Albergue grounds, their commitment to eco-friendly tourism continues. For over a decade, the team has been a strong supporter of ECOAN, donating money and volunteering support towards reforestation programs in the nearby highlands.
'I believe now is not the time to abandon tourism entirely but rather to rethink tourism,' explains Joaquin Randall, El Albergue owner. 'To pursue travel to strengthen our communities, environments, and the core values that unite us as a human species,' a premise completely aligned to the Aracari ethos.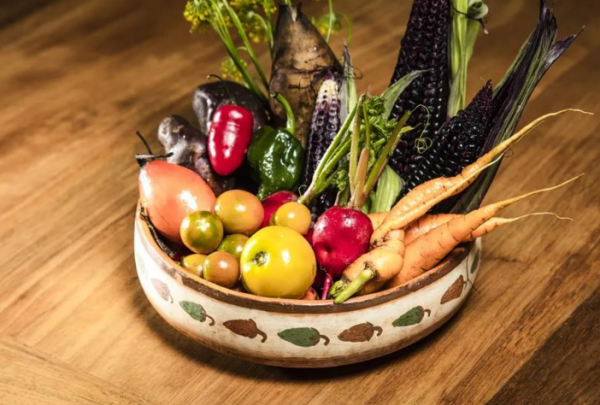 3. Rainforest Expeditions
As pioneers of eco-friendly tourism in the region, the sustainability efforts of Rainforest Expeditions are some of the most important in Tambopata, and the whole of Peru.
As part of their endeavors to protect and preserve the delicate environment in which they operate, Rainforest Expeditions have several ongoing scientific research programs, such as the Discovering New Species program, where guests are invited to immerse themselves in the research experience and even help name the newly discovered species.
The team is also proud to foster positive relations with the surrounding indigenous communities, including a partnership with the Ese Eja de Infierno community, who are now the co-owners of their Posada Amazonas Lodge, receiving 75% of the profits. And of course Tambopata Research Center with its wonderful Macaw Project.
But perhaps the most commendable element of a green stay in Peru with Rainforest Expeditions is their commitment to increasing awareness of eco-friendly travel and wider sustainability practices. General Manager, Mario Napravnik told us, 'We have made wonderful allies and met incredible people in the last 30 years, those who have fallen in love with Tambopata. They now have a positive impact on their own environment too – wherever they live – thanks to what they learned with us.'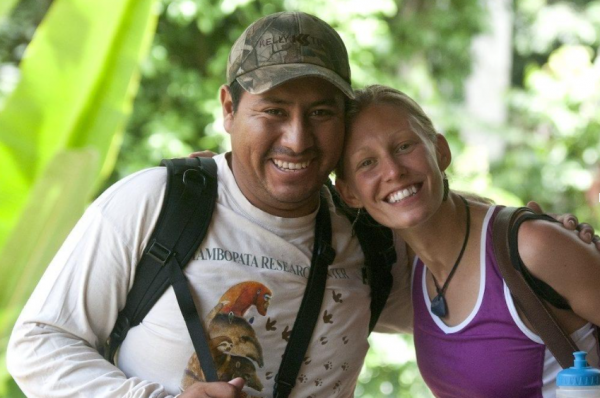 4. Sol y Luna
At 2800 meters above sea level, Sol y Luna is a luxury hotel nestled in the heart of the Sacred Valley. Boasting several detached bungalows scattered across lush gardens and extensive grounds, the property is a green stay sanctuary for travelers to the region.
Yet Sol y Luna is also much more than that. It's a hotel with a heart – having first been established to finance Sol y Luna Asociación, a foundation that remains at the core of their operations. Sol y Luna Association is a non-profit civil institution fully funded by the hotel's profits, along with voluntary contributions from guests, friends, and benefactors. The Association supports the Sol y Luna Intercultural School and four foster homes for children from highland communities, as well as providing training and sustainable employment to local adults.
Over the years, many Aracari guests have enjoyed eco-friendly travel to Sol y Luna, returning home genuinely enriched by their experience there. 'For us, this is a life choice,' explains Founder, Marie Helene Miribel, better known as Petit. 'We dedicate ourselves to this, we live for this and it's not a simple trend or marketing strategy.'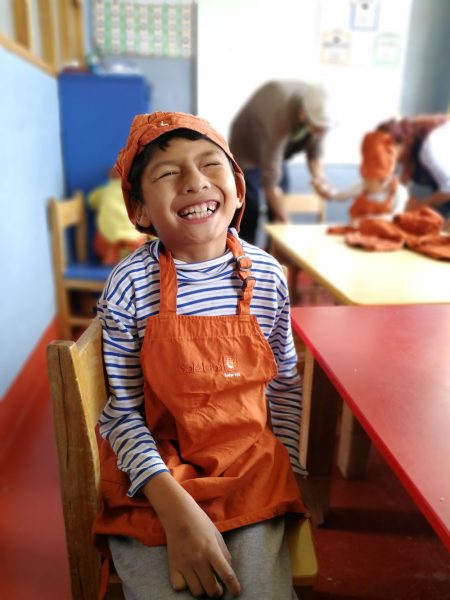 5. Andean Lodges
First founded in 2006 in Cusco, Andean Lodges consist of hiking circuits connecting four lodges all located more than 4000m/13000ft above sea level in the remote, culturally rich region of Ausangate – the highest and holiest mountain in the Southern Peruvian Andes. From the beginning, Andean Lodges set its mission around creating steady employment for the indigenous people in the area.
These communities possess a deep ancestral knowledge of alpaca and llama herding, as well as traditional textile arts and crafts. Yet because many local people are forced to migrate to be able to make a living, much of their traditional way of life is being lost. Given that these traditions are one of the key attractions for eco-friendly tourism to the region, Andean Lodges work closely with the local community to help them understand and value their culture and heritage to earn a livelihood.
Aracari has been closely connected to Andean Lodges since they began their operations, and General Manager Franco Delgado told us more about the company's commitment to green travel in Peru. 'The greatest satisfaction is to see how Andean Lodges has managed to transform the lives of local people who often had to migrate to the jungle to work in illegal mining. To see that now they can work as cooks and managers of our lodges, showcasing their local traditions, receiving fair wages, all whilst remaining on their own land is the most important accomplishment.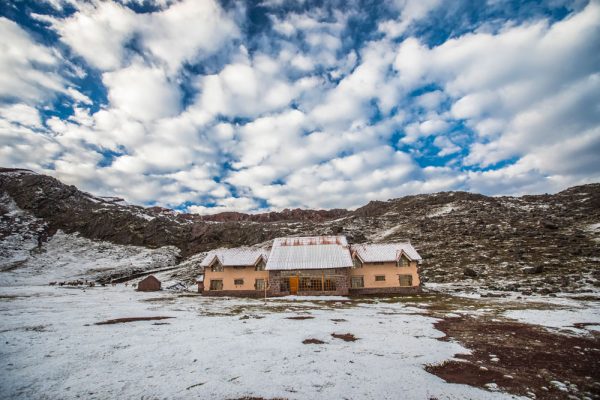 Start planning green travel with Aracari today
Of course, these are just five of the nineteen partners featured in our guide to the green stays of Peru. By downloading the complete report, you'll be equipped with all the knowledge and insight you need to make more sustainable travel choices.
It's all part of our responsibility to you. So that when you choose a green trip with Aracari, you do so safe in the knowledge that this kind of travel is kinder travel, to the planet and its people.
Get in touch with Marisol and her team today, and let us curate your next Aracari adventure, incorporating as many of our recommended green stays as you desire.