Luxury travel. What do you think of when you hear those two words? A deserted beach, a sumptuous suite? An ocean-front pool, a secluded rainforest lodge? But beyond that, what's the feeling you think of?
As a Peru luxury travel agent, we understand that luxury travel to Peru is not only about a place or property but about the feeling you have when you're there. Think about it – one could be in the most premium of hotels, or aboard the most luxurious of yachts, or dining in the most exclusive of restaurants – but if the atmosphere is out of kilter, then the effect will be less luxurious and more lackluster.
At Aracari, luxury travel to Peru is about access and not excess.
After a quarter-century in the business, and 14 Conde Nast Travel Specialist Awards later – the latest of which was awarded just last month – we pride ourselves in connecting our clients to experiences that go beyond the standardized tourist trail. And it's not as simple as lavishness alone. Of course – premium comforts feature in all our itineraries – but more than that, we offer the luxury of deeply meaningful travel.
And meaningful travel is not one-size-fits-all, but rather meaningfulness is in the eye of the beholder. Perhaps to one person, it's about connecting with culture, thoroughly grasping what it is to belong to certain indigenous communities. Whilst to another, it might mean being guided through the rural churches of the Sacred Valley by a professor in religious art history – rather than a more typical tour guide. And again, to another, it could be tasting the coastal cuisine of Peru cooked by a private chef in a private beachfront villa, rather than at a restaurant. True luxury travel is a whole range of factors, and they're factors we are very well-versed in.
Today, we don't want just to tell you we're a top luxury travel agent in Peru – we want to show you. This is your inside guide to the Aracari difference when it comes to the ultimate, all-encompassing, luxury travel to Peru.
Here are the top 9 ways we deliver our signature style…
1.Planeside welcome to Peru
 After a long flight, what better way to start your luxury vacation to Peru than with Aracari's planeside welcome. We'll be waiting for you on the terminal tarmac so that as soon as you alight from your plane – commercial or private – you'll be whisked off in one of our premium chauffeur vehicles. From there, we'll assist you with everything you need for a smooth check-in through passport control and onto your first hotel.
 2.The best luxury hotels in Peru and Bolivia
As a top Peru luxury travel agent, we have longstanding relationships with some of the best luxury hotels in the country. From the 5* adventure experience of Explora's Valle Sagrado to the colonial grandeur of Hotel B in Lima, to the newly opened MET Hotel in Bolivia's capital, La Paz, a design-centric property that perfectly blends the aesthetic with the authentic. We can help connect you to the stays you won't want to leave, and we can tailor each booking to ensure that your room is exactly suited to your needs and wishes, be it rooftop views, a spacious suite, or a room in the quietest part of the property.
3.Trekking in Peru and luxury glamping
Peru is famous for its marvelous map of scenic trekking routes – stretching much further than the world-renowned Inca Trail to Machu Picchu. The great variety of terrain in the country means that trekking here could see you cross high-altitude snow-capped peaks, humid rainforest, and desert dunes – all in the same luxury vacation to Peru.
And whilst trekking is naturally a more rugged and rustic experience, there are certain comforts Aracari offers to help make a trek with our team a little more luxurious.  We equip all expeditions with large 4-season tents, inflatable mattresses, and private ecological bathroom tents – supplied with premium toiletries. Plus, shower tents, gourmet dining throughout, and even a dedicated massage tent. Yet despite these added comforts, we're extremely careful to ensure that the luxury aesthetic doesn't detract from the authenticity of the experience!
4.Access to 24-hour English speaking concierge
Throughout your luxury vacation to Peru with Aracari, you'll have access to your own dedicated concierge. Our concierge team members are all English-speaking and will be available 24-hours to assist you with anything you need, from restaurant reservations to specific amenities required during your trip. With such attentive service, we help to ensure that our clients feel safe and secure, especially in a post-pandemic climate.
5.Dining with private chefs
Peru offers some of the most spectacular dining options in the world, with many of its famed chefs becoming leading pioneers in the foodie industry. At Aracari, we are connected to some of the best restaurants in the country – meaning that we can secure much-sought-after tables in Michelin acclaimed establishments. In fact, so well-connected are our teams, that many of the award-winning chefs are also longtime friends of Aracari and our founder, Marisol.
And we're also privileged to be the only luxury travel company in Peru to have an in-house gastronomic advisor. Maria Julia Raffo is a true specialist of Peruvian gastronomy, with her own large social media following, all eager to soak up her foodie knowledge.
So, if our clients have a particular interest in learning more about Peruvian cuisine, or perhaps simply want to enjoy a dining experience in private – then just leave it to us. Everything from a personal cooking lesson to an 8-course tasting menu prepared and served in a luxury secluded villa in Mancora – we can make it happen.
 6.Privileged access to the latest launches
Given Aracari's position as leading luxury travel experts in Peru, our clients are afforded privileged access to the latest launches from our partners – often before anyone else.
For example, take Aqua Expeditions. As one of our longest-running partnerships, Aqua Expeditions charter exceptional expeditions into some of the most remote parts of the continent. This year, in 2022 – they've launched two brand new vessels in both the Galapagos, the Aqua Mare, and the Peruvian Amazon, the Aqua Nera. The former is the first-ever superyacht cruise to Ecuador's far-flung islands, and the second – is a stealth, luxury cruise liner setting sail in the rainforest. With Aracari, guests can gain early access to some of the very first voyages aboard both ships for the year ahead.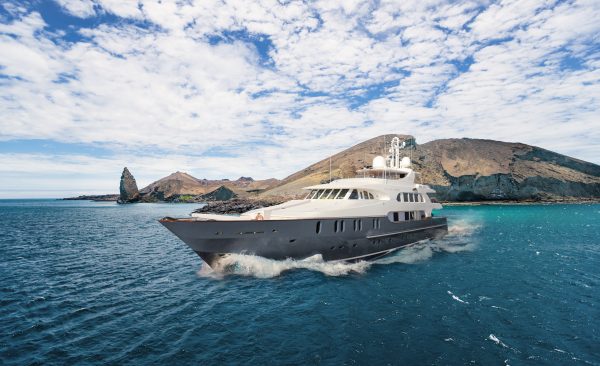 And crossing from the deep silence of the terracotta mountains of the Atacama Desert to the endless white of the Uyuni Salt Flats, our friends at Explora are this year offering guests the chance to unravel two of the world's most fascinating locations in the journey of a lifetime. With Aracari, you could be one of the first adventurers to travel with Explora Travesia across one of the remotest regions on Earth in a 4×4 vehicle, led by an expert guide and a local driver.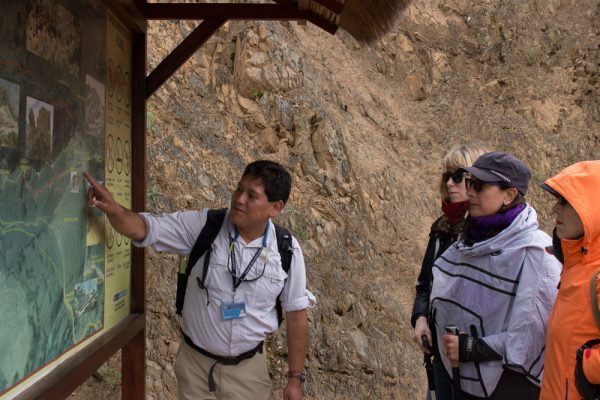 7.Personalized experiences, led by world-renowned specialists
 Perhaps one of our most unique benefits, our experiences are always personalized to the client. Thanks to our 25-year experience in luxury Peru travel, we are now connected to some of the world's leading authorities on all manner of specialist subjects.
It means that should you wish to explore the rich roots of Lima's colonial past; you can do so accompanied by Luis Villacorta, our Specialist who has spent decades researching and writing on that very subject. Or should you wish to know more about the traditions of textile weaving in Peru, you can do so led by Nilda Callanaupa, who has dedicated her career to preserving ancient Andean techniques and ensuring their legacy can be appreciated by younger generations.
Only the highest caliber of Specialists are in our exclusive list of contacts, and via us – you can connect to them too.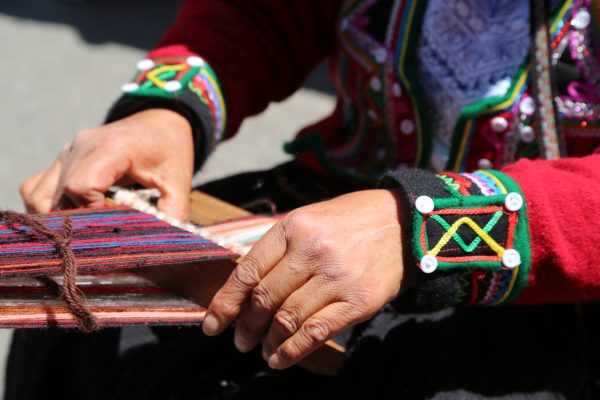 8.An exclusive collection of private villas
 Did you know Aracari has an exclusive collection of handpicked private villas in Peru? So that whether you're a couple seeking a romantic getaway, a family looking for an unforgettable retreat, or a party of 10+ looking for a large private lodge with ample facilities, we can provide a range of laidback luxury villas in serene surroundings – the idyllic hidden hideaways.
Like at Casa Kichic – a first-class private villa in Mancora, located on one of the region's most blissful beaches, Las Pocitas. Guests can enjoy unobstructed sea views, framed by the large floor-to-ceiling windows, which open out onto the bamboo-clad veranda, a small private pool, and plenty of space to relax in the year-round sunshine.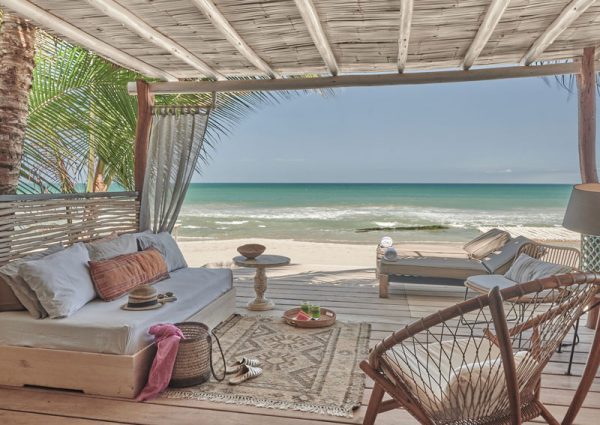 9.Tried and tested by our trusted team
At Aracari, we never promote anything to our guests that hasn't been thoroughly vetted by our team of travel designers. Whether it's a cruise through the Amazon rainforest aboard the Aqua Nera – which Marisol herself has just recently experienced ahead of launching the trip to our clients – or a stay in a newly launched hotel, we ensure that every aspect of our bespoke itineraries is up to our premium, ultra-luxury standards.
In doing so, we're not only equipping our team with the very best insider knowledge of our products – but also the surrounding areas too. Helping us to have all the answers when guests come to us wanting to know the specific details of their luxury vacation to Peru.
10. Aracari Shop: Andean Luxury from Peru to you
 In a pioneering new venture, last year – Aracari Shop became the first online retail experience of its kind. We believe that in this new age, physical journeys shouldn't be the only way to experience purposeful travel in our region. Instead, more people should have access to premium pieces of high-quality native art and design, which embody the essence of the country and culture. A true vision of Perú and Bolivia, away from the usual folkloric trinkets and souvenirs.
Aracari Shop is a platform for premium Andean luxury, including art, textiles, fashion, organic baby clothes, and homeware – giving a global audience privileged access to some of the highest quality craftsmanship of Perú and Bolivia. Carefully curated by our experts, the pieces available to purchase are incredibly special, items to treasure forever, whether you've just returned from an Aracari adventure, buying gifts for loved ones, or simply wish to experience Andean luxury from the comfort of your own home.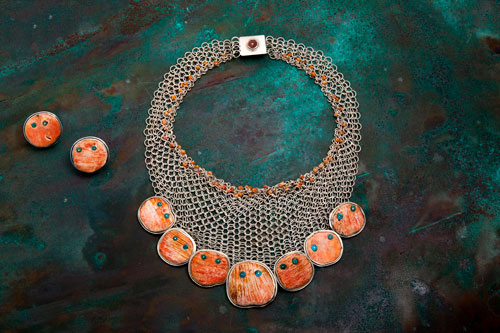 Aracari Shop Launch Event
And if you're curious about learning more about the artists exhibited in Aracari Shop then you're in luck. We hosted an exclusive online launch event on Wednesday 20th April – where Aracari founder, Marisol Mosquera, and Chief Curator Marcella Echavarria, were joined by three leading Peruvian creatives: John Alfredo Davis, Ester Ventura, and Alessandra Petersen to share more about the Andean lifestyle and their own definition of Andean Luxury.
You can watch a recording of the live event, along with pre-recorded interviews with each of the artists over on Aracari Shop now.
If you'd like to know more about any of the luxury travel features outlined in this story, then get in touch with Marisol and her team today. We are the experts in curating tailormade travel to Peru – and connecting you to your idea of a luxury vacation to Peru – whatever that looks like to you