Aracari prides itself on offering the most exclusive experiences that we can for our guests. We create one-off, completely tailormade moments that suit your interests to make sure your trip is one you never forget. One example of this is a pop-up Andean tea break in the Sacred Valley, to make a day in the mountains of Peru even more special than you imagined.
Andean Tea Break in the Sacred Valley
For this experience, a picture is worth a thousand words…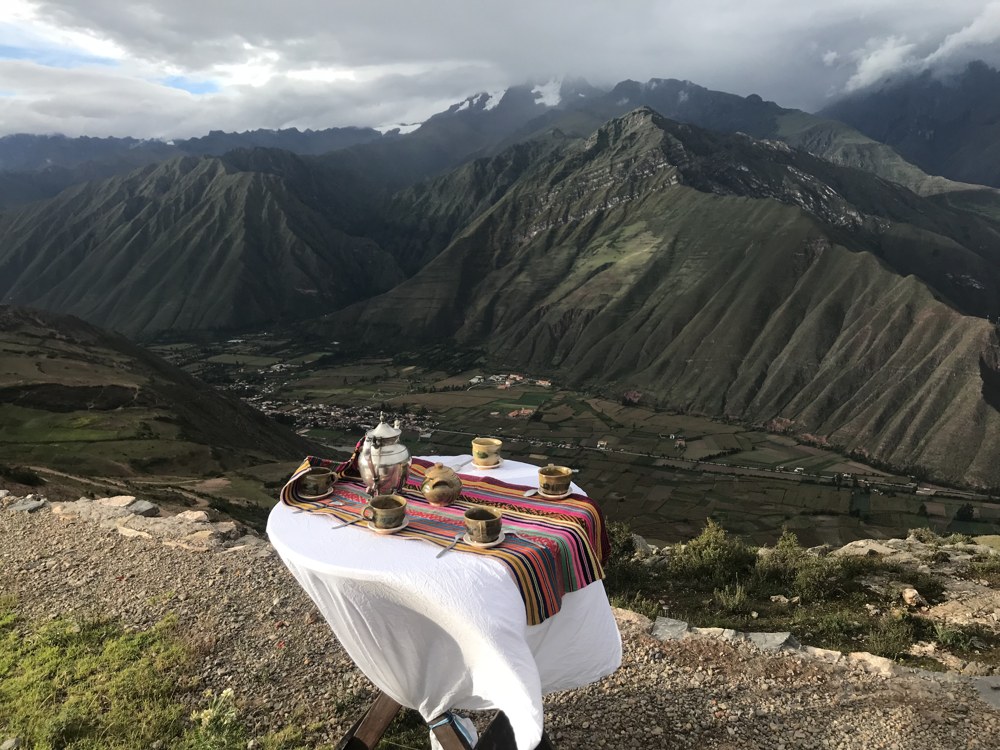 Take advantage of the incredible sweeping vistas of the Sacred Valley on a premium tea break. Your guide and driver will take you to a surprise location with spectacular views, and set up a lovely table so you can enjoy a hot beverage. Adventurous travelers are welcome to pick fresh muña, an herbal plant, from the area to boil in water for tea. Or for an indulgent treat, melt scrumptious Peruvian chocolate to make rich hot cocoa. Whatever you pick, you won't be able to keep your eyes off the views and your taste buds happy during this moment of bliss.
Contact us if you would like special experiences like an Andean tea break on a larger, private, tailormade trip to Peru with Aracari.