Chilcano Week
If Happy Hour and other such drink deals and socializing opportunities appeal to you, look no further. Starting last Friday, January 9th and running until the 18th is La Semana del Chilcano 2015, or "Chilcano Week", where many bars and restaurants all over Lima promote this popular pisco-based cocktail using a selection of exotic flavors as a twist on the original and lower prices such as 2-for-1 deals and even buy 3 get the 4th free. Those partaking in the 4 for the price of 3 option should note that chilcanos are not drinks for the low in tolerance. You might want to take advantage of the combination deals some locations offer, for example, two chilcanos and piqueos in order to have a snack along with your drinks.
The idea for this celebration of chilcanos was created in 2009 by journalist and writer Manuel Cadenas Mujica and celebrated for the first time in 2010. The idea was to promote good quality pisco–a traditional Peruvian alcohol–on a national and international level. Each year La Semana del Chilcano has a theme and this year it is "Chilcano que se respeta". Slogans of the past few years have included: "El pisco en boca de todos", "El chilcano es una fiesta", and "Conoce el pisco, conoce el Perú".
What is a Chilcano?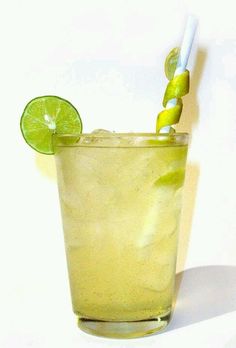 Chilcano is a cocktail made of pisco, ginger ale and lime, with angostura bitters added as an optional ingredient. In variations on the original drink, flavors are added such as coca leaves, passion fruit, chica morada or chili pepper. As the official website for la Semana del Chilcano warns, be wary of flavored chilcanos and low-quality pisco because it takes away from the refreshing taste, quality and flavor of the traditional chilcano. However, for those of you who like experimenting with new drinks, there is no harm in trying out a delicious chilcano con maracuyá, a sweet and tangy variation.
There are various versions of how the name chilcano came about and where the drink was first created–possibly in a beach town an hour and a half south of Lima that bears the name Chilca. The most widely accepted version mentions that because of the similarity to the Italian cocktail buon giorno (grappa and ginger ale)–a common drink of Italian immigrants in the late 18th century–the chilcano became the Peruvian version switching pisco for grappa. What is known is that the word chi'llka in Quechua refers to an Andean shrub with white flowers and jagged leaves that have medicinal properties. The stem of this plant is also used in basketry and roofing houses. Regardless of the chilcano's disputed history, it has become such a well-known and fashionable drink, so much so that a verb was even created to describe drinking chilcanos–chilcanear.
How to make the most of Chilcano Week

To pick out your route towards a tasty and refreshing chilcano, check out the official La Semana del Chilcano site with an interactive map showing many locations offering deals on chilcanos this week. There's even an official tour this year that starts every Friday through the month of January at 8pm and includes a pisco tasting on the bus and stops at five-star hotels like the Marriott, Hilton and Sonesta Olivar to enjoy a chilcano at each bar.
If you enjoy trying out great quality pisco and specialty Peruvian cocktails, contact us for more information about cocktail demonstrations and pisco tastings in world-renowned restaurants in Peru's capital.