Exclusive Lima Culinary Experience at Malabar
The Aracari team were recently invited to Lima restaurant Malabar to test out an exclusive new private cooking demonstration and dining experience with chef Pedro Miguel Schiaffino. Pedro's Malabar restaurant was voted one of Latin America's 50 Best Restaurants. It was a fantastic night, definitely a top Lima culinary experience and a unique opportunity to meet and interact with one of Peru's best chefs, and watch as he cooks your five-course meal, right in front of you!
Lima culinary experience – starts with pisco, of course!
We were greeted with a refreshing pisco punch, one of Malabar's signature cocktails, to enjoy in the bar area. Aracari also offers a special cocktail making experience at Malabar, with the head barman, which can be enjoyed on its own, or added on to this special dining experience with Pedro.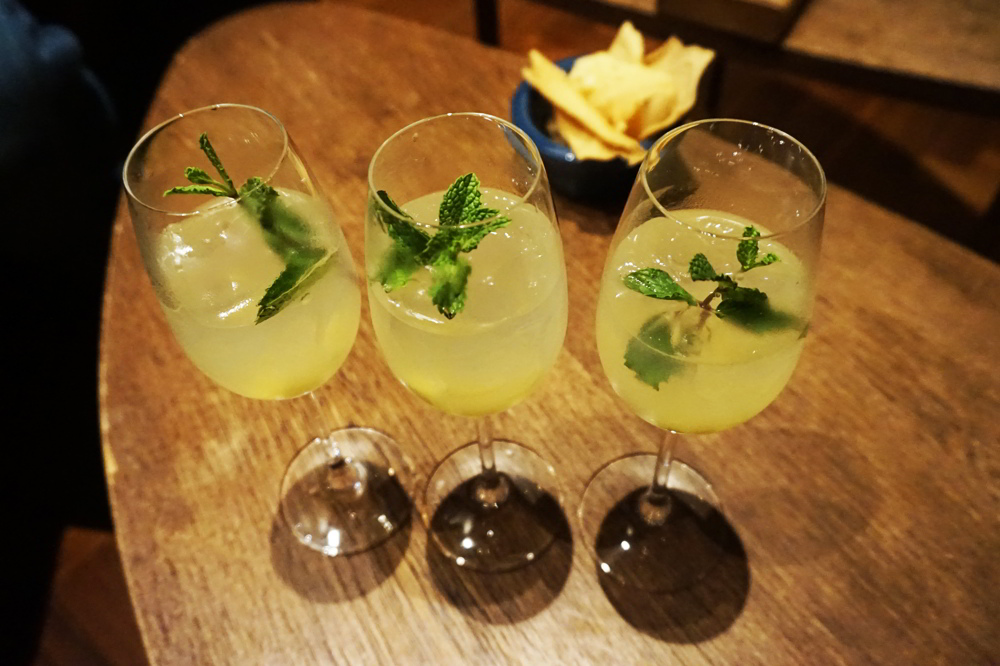 Once our glasses were drained, we walked through the busy kitchen and led upstairs to a private kitchen space. Pedro explained that this is where staff have their meals together, and he also uses it as an office space. With ample industrial kitchen equipment, a huge wooden table and high ceilings it was spacious yet intimate.
We were seated in a row, all facing Pedro and his assistant who quickly got to work. Pedro talked us through each pass of the five-course tasting menu we enjoyed, explaining the different ingredients and cooking methods.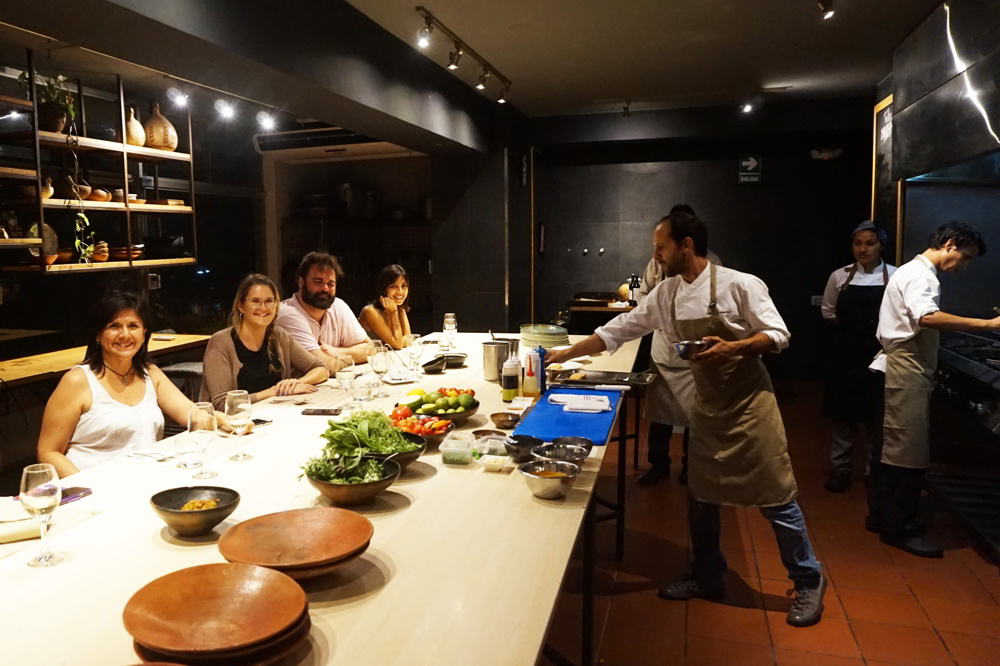 Lima culinary experience – sustainable ingredients
Pedro knows where each product in his kitchen comes from. Some are unusual Amazon ingredients which are sourced from just one family, who he works closely with to help develop sustainable supply chains. At Malabar he champions authentic Peruvian ingredients and cooking methods, and explains that this is why there's an abundance of fish and seafood on the menu, and less meat. For example, beef, while historically is part of Argentinian cuisine is not traditionally from Peru, so instead he serves local Criolla duck and pork.
Pedro encourages us to try aji negro with our bread. It's a thick aromatic sauce made from fermented yucca (cassava), and is made and used throughout  the Amazon as the basis for a variety of stews, soups and other dishes. It's absolutely delicious, and unlike anything I've tasted before.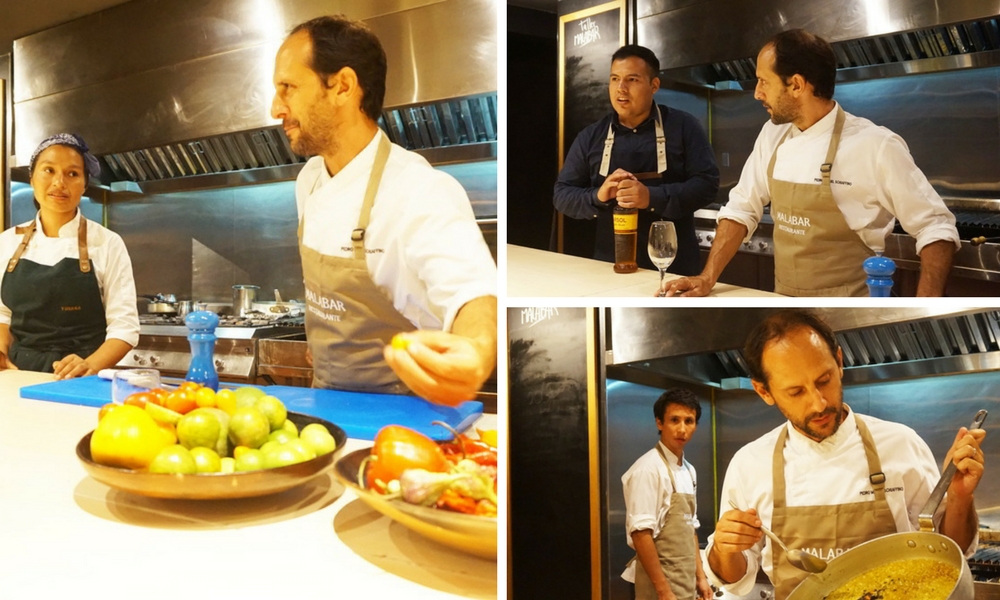 We start with succulent scallops fresh out of the Pacific ocean and bursting with flavour, served with smoked avocado. Then comes the criolla duck, paired with arrachachas, an Andean root vegetable and cashew nuts.
Next comes paiche, one of the largest river fish in the world, and known as 'King of the Amazon', served with more of the delicious aji negro. An important food source for Amazonian communities, Pedro proactively decided to swap to farmed paiche for his restaurants, in an attempt to reverse the declining numbers due to over fishing.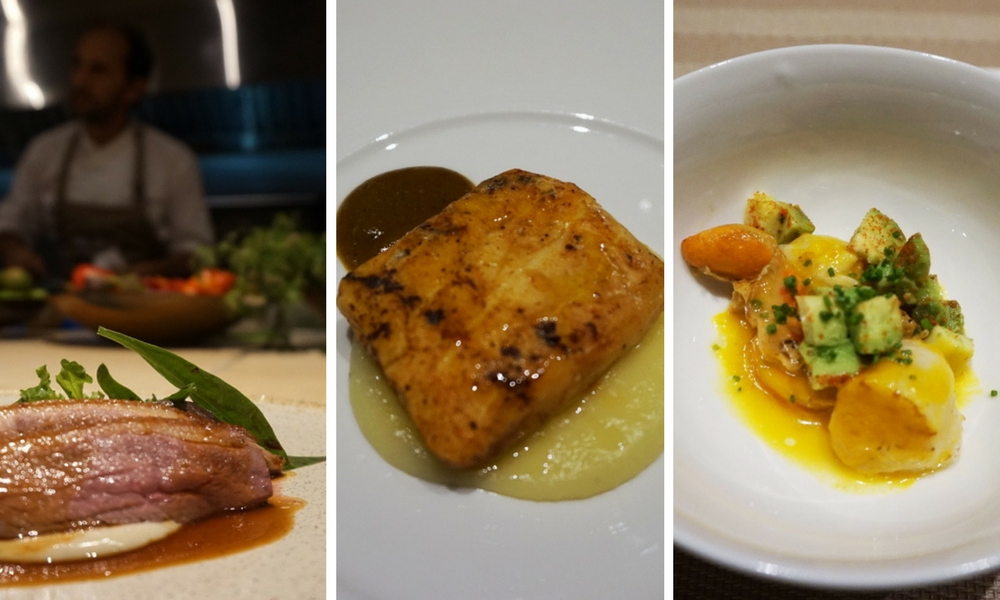 The fourth course was a show-stopper of slow cooked pork, served with pumpkin and a sumptuous sauce, and then the finale was a bright and inviting tribute to hibiscus and roses, with a moist red cake made with airampo (a type of Andean berry) and served with a refreshing sorbet made with the pulp from cocoa pods.
Chef Pedro Miguel Schiaffino – exclusive Lima culinary experience
Throughout the meal we enjoy watching Pedro at work, ask lots of questions about the interesting ingredients, and enjoy his anecdotes about Peruvian food. He's a charismatic character, and eager to share his passion for what he does. Although we don't have to do any of the hard work, it's a very interactive experience, and Pedro keeps passing us unusual things to smell and taste, including a variety of chilli peppers, with the option of spicing up our plates. Check out some more of our favorite Peru culinary tour experiences here.
---
Aracari has a close relationship with Pedro, who wrote the forward to our Peru Culinary Guide. We highly recommend this exclusive Lima culinary experience, which Aracari can arrange as part of a tailormade trip to Peru, such as our culinary focused Peru with Flavour itinerary. To start planning your luxury adventure to Peru, contact us or email travel@aracari.com