Nestled into the Andean Highlands, Cusco is perfectly positioned to tap into a wide array of the country's natural produce. As specialists in culinary travel, Aracari gives travelers the opportunity to explore the gastronomy of the historic city through various Cusco culinary experiences including Urban Eats by day, Urban Eats by night, and The Chef's Cusco Food Tour.
Cusco Urban Eats by day
Aracari's Head of Marketing Caroline Major delves into Peruvian culinary traditions on Aracari's Cusco Urban Eats Food Tour. 
Today I had great fun exploring the streets of Cusco on Aracari's Urban Eats by day tour with 'friend in the city' Laura, a local foodie. Sampling local flavors at each stop, Laura took me to a lively market and a variety of eateries provided interesting insight into local life and Peruvian cooking – sampling a variety of food along the way, of course!
San Pedro Market
My first stop was the buzzing San Pedro Market. It is popular with tourists and locals alike, and a definitive Cusco culinary highlight. One block long and three blocks wide, Cusco's principal market is bursting with variety. My senses were awakened by its array of colored fruit, aromas and vendors broadcasting their prices and products. As we walked through the maze of produce, Laura and I paused to taste fresh-squeezed juices using seasonal exotic fruits – guanábana and chirimoya.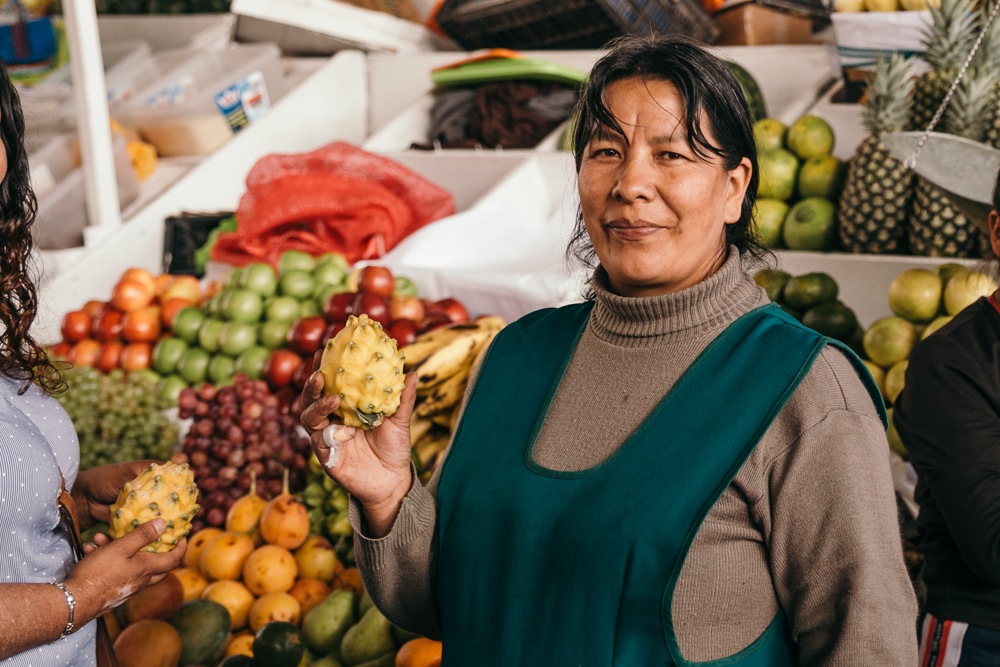 We continued on and passed some of the almost 4,000 varieties of potato that grow in Peru. Ranging from purple, to red, to yellow, the potato is a staple of the Peruvian diet and has been an essential throughout history. Alongside the potatoes were stalls offering the likes of purple corn, herbal remedies and nutritious Andean super foods such as kiwicha and quinoa.
---
Aracari specializes in tailormade culinary travel to Peru – check out our Peru With Flavor itinerary
---
Exploring the Cusco Culinary Scene
After browsing more of the vibrant market we headed for some traditional Peruvian coffee. As one of the top 20 coffee producers in the world, Peru is a delightful treat for caffeine lovers. The geographic diversity of the country makes for varied climates which allow for the growth of different coffee plants. At this stop I learned about and tasted a variety of coffee grown in the country, including Arabica, or mountain coffee, for which Peru is the fifth largest exporter.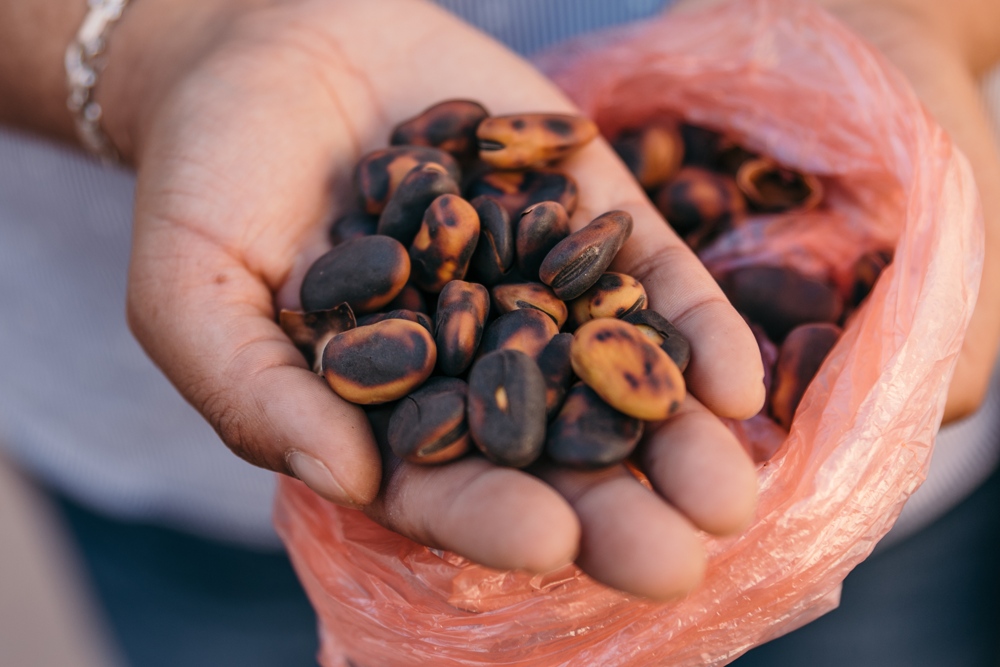 As we walked the streets making our way to the next stop, I was mesmerized by the variety of food and cooking styles Cusco has to offer – from piles of chicharron, fried meat (usually pork), to buckets of artisanal ice cream. While Lima may be on the world culianry map at the high-end gastronomic level, Cusco affords the ideal window into Andean influences on Peruvian cooking.
Local Street Vendors
Accompanied by a 'friend in the city' as opposed to a tour guide, I got to have an authentic peek into local Cusco culinary offerings. We stopped at a few of the street vendors along the way- chatting with a local woman selling delicious toasted beans, and also stopping at a food stall famous for its sweet and savory tamales – stuffed cornmeal cooked in a corn husk or banana leaf.
A Cusco Culinary Specialilty: Guinea Pig
The last stop brought us to Pachapapa, a charming restaurant with an outdoor courtyard in the historic neighborhood of San Blas. Pachapapa serves up hearty typical dishes and, using their wood-fired oven, the most famous Cusco specialty of all: cuy (guinea pig) – which can optionally be sampled on this half day food tour.

---
Read more about our top culinary experiences in Peru
---
Urban Eats Tailormade Cusco Food Tour
I spent a total of half a day, in the morning, strolling from stop to stop, sampling as I went with Laura. The exact stops can be adapted to suit any tastes – from sampling Peruvian chifa to craft beer made from quinoa, and also allowing time to purchase any speciality products, from coffee to chocolate.
The visits can also be adapted for an afternoon excursion, with other notable sampling opportunities include anticuchos, beef heart skewers, and picarones, the Peruvian version of a doughnut made from squash and sweet potato, drizzled with syrup. This can be washed down with a Pisco sour – Laura or any of our 'friends in the city' can bring you to one of Cusco's best watering holes that locally-inspired flavors of Peru's national drink, like chicha, purple corn.
Contact Aracari at travel@aracari.com if you are interested in taking a custom, culinary journey to Peru as part of a tailormade tour to Peru.