We are thrilled to announce that Aracari has been awarded the prestigious Butterfly Mark by Positive Luxury for our positive actions towards responsible tourism in Peru, Bolivia and The Galapagos.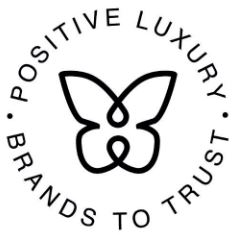 About The Butterfly Mark
The iconic Butterfly Mark was created by Positive Luxury to help discerning consumers identify which companies actively contribute towards sustainability. After rigorously evaluating Aracari's sustainability criteria across ethical business practice, social and environmental frameworks and philanthropy, Aracari is delighted to have been awarded the Butterfly Mark in recognition of our positive actions in tourism, having been at the forefront of responsible travel in Peru for over 20 years.
To be awarded the Butterfly Mark and be part of the Positive Luxury community, a brand must make a positive impact on people and the planet. The assessment ensures they go beyond achieving a minimum sustainable business standard that is compliant with international law and best practice principles. – Positive Luxury
---
Looking to visit Peru? Check out our Connecting With Peru itinerary
---
Aracari's  Responsible Tourism in Peru Initiatives
At Aracari, our efforts to foster responsible travel in Peru are based on four key pillars of sustainability: environmental, social good, philanthropy and ethical business practice. Every travel experience comes with the promise that we have fostered relationships with local communities and suppliers whilst maintaining the utmost respect for nature and its surroundings.
We promote community based tourism initiatives in our tailormade trips to Peru, like Tierra de los Yachaqs, and Luquina Chico homestay on Lake Titicaca, provide pre-trip advice to help our travellers minimize their own impact and promote ethical shops and restaurants to spread the economic benefits of tourism, pay our staff fairly  and engage in philanthropic giving to support local organizations. Read more examples of our responsible travel actions.
Recuding plastic waste
An example of our environmental efforts is our Water Bottle Initiative. Every Aracari traveler is provided a tomatodo, or reusable water bottle, upon arrival. Throughout their journey guides will provide drinkable water to refill the bottles, allowing us to reduce our plastic water bottle usage by 100%  – and also giving our guests a fun souvenir to take home.
Aracari's Founder, Marisol Mosquera, on responsible travel in Peru
"As a responsible travel provider, we seek to foster relationships with local communities and suppliers so that the economic benefits of tourism can be enjoyed by more, while mitigating the environment impacts in which we operate, to provide the best sustainable trips to Peru and Bolivia. As a Peru native, pioneering the nature of where we travel is sacrosanct to Aracari's process and the Butterfly Mark is testament to this."
---
Read Marisol's thoughts on developing a sustainable brand in Peru in her interview with Positive Luxury.
---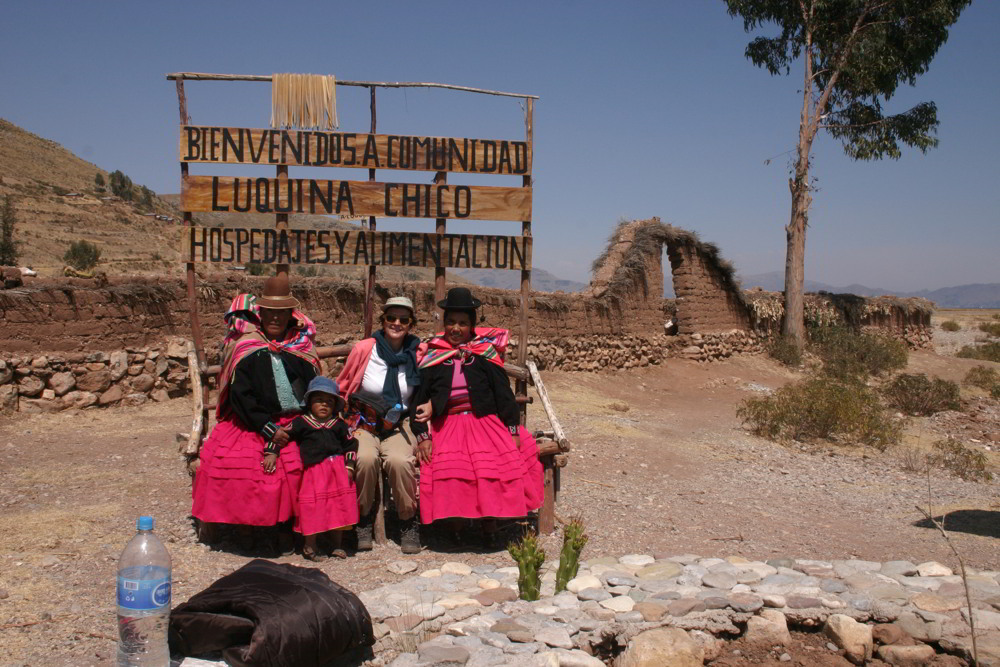 Positive Luxury's Founder on Aracari's Butterfly Mark award:
We are so proud to have Aracari Travel Consulting join the Positive Luxury community of brands to trust. Marisol has been a huge champion of sustainable travel for many years and really embeds these values into her business. Through Aracari Travel Consulting, people are able to discover the incredible wonders that South America has to offer while protecting the environment and biodiversity of this region." – Diana Verde Nieto, Positive Luxury's founder 
Interested in responsible tourism in Peru? Contact us or email travel@aracari.com to speak to an expert travel planners for tailormade, sustainable travel ideas.