Danielle, in Aracari's marketing team goes to visit Atemporal, a small boutique hotel with the intimacy and warmth of a B&B that leans towards luxury with its style, service and attention to detail.
Atemporal – the new (but old) kid on the block
It's not often that a new hotel in Lima opens that meets the calibre that Aracari requires for our discerning guests. So I was excited to check out Atemporal hotel, opened in August 2016, on an inspection visit with Aracari's travel team.
We recognise the building's unique façade from photos before getting out of our taxi. Housed in a revamped 1940s mansion in the chic Miraflores district, there's no sign revealing that it's a hotel – Atemporal's intention is to remain discreet and private for its guests.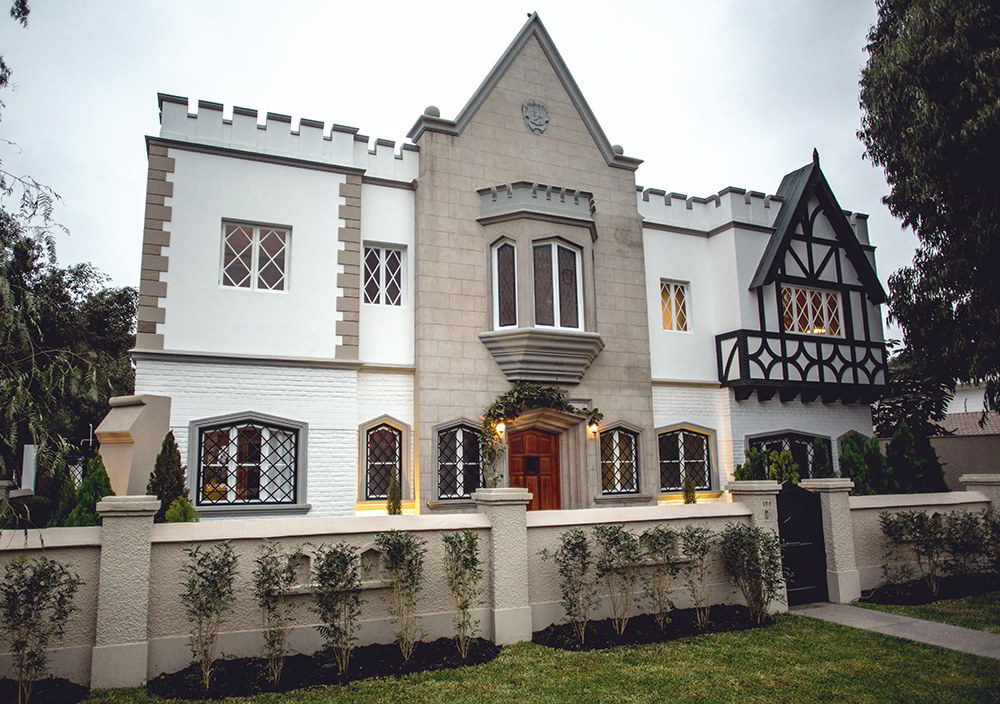 As we enter, we're greeted by the Maître de Maison and the General Manager. There's no front desk as you'd expect on arrival at a hotel – just a beautifully decorated and welcoming entrance hall befitting a stately home. The elegant and eclectic décor is a sign of what's to come.
The 'timeless' hotel
Atemporal lives up to its name. Meaning 'timeless' in Spanish, throughout the hotel there's a bridge between the old and new, making it hard to place it in a particular era. Antiques and collectables are comfortably combined with state of the art technology for an aesthetically pleasing yet uncompromisingly comfortable stay.
The smooth combination of old and new is no accident. Atemporal hotel comes from the same design team behind the award-winning Hotel B, in the neighboring district of Barranco, and Titilaka, the luxury hotel on the shores of Lake Titicaca.
The nine rooms are spread across two floors; there are two categories on offer with approximately 28 square metres or 18 square metres respectively. Each room is slightly different and tastefully decorated with vintage pieces and impressive artwork. We were shown several rooms and my favourite had an eye-catching portrait of an elephant above the bed.
The rooms have either a King-sized or two Twin beds with ergonomic mattresses and high quality Peruvian Pima cotton, air-conditioning and handmade toiletries. You'll be fully connected with Wi-Fi, Smart TV, DirecTV, Netflix and ports for iPods.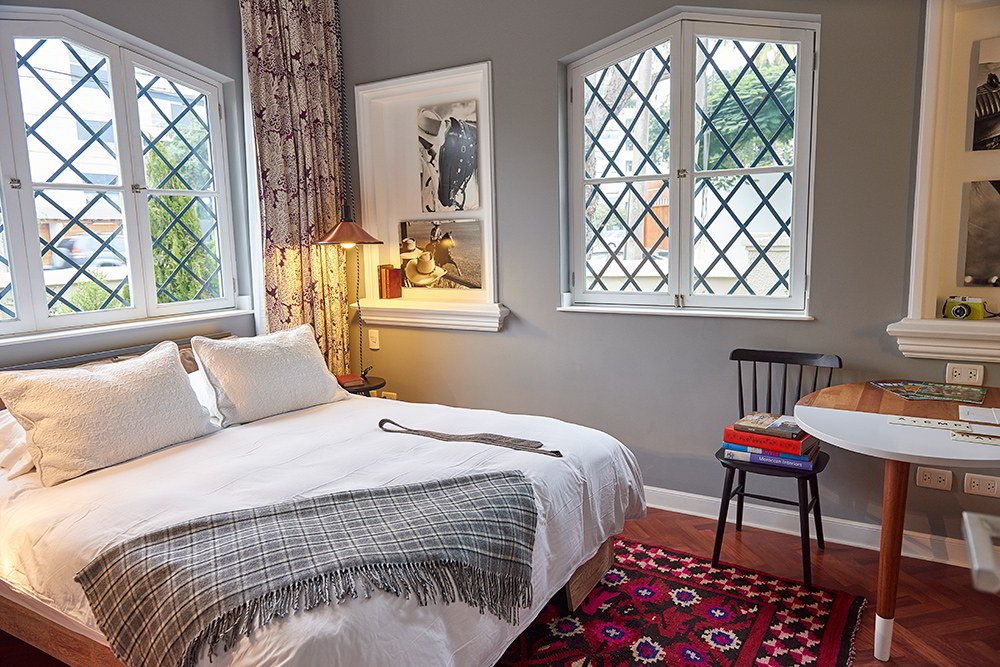 Space to relax and unwind at Atemporal Hotel
There are common spaces to relax at the end of your day out in Lima. The salon features an 'honesty bar' where you're invited to mix yourself a tipple, or the barman will do it for you if you'd prefer to put your feet up. The décor is restrained with opaque tones and features artwork, photography and artefacts from across Peru.
The small back garden is neatly manicured and inviting, featuring a long veranda with seating and heaters at hand for the cooler evenings.
Meet the neighbours
Atemporal is just metres from Huaca Pucllana, the pre-Inca 'pyramid' that is one of Lima's most important archaeological sites. It's also walking distance to some of Lima's best restaurants, such as Astrid y Gaston, the eatery that launched Peru's astonishing culinary boom back in the 1990s and Osaka, one of the country's best Nikkei or Japanese-Peruvian fusion restaurants.
For short trips around Miraflores, the hotel has a classic red Mini Cooper and a chauffeur available to whisk guests off to dinner reservations or pop over to the many nearby museums and galleries.
Your every need taken care of at Atemporal
The aim of the relaxed alternative atmosphere at Atemporal is to break down the barriers between visitors and the knowledgeable friendly staff.
While there's no restaurant, the 24/7 food service menu can be enjoyed in the common areas or in your room. I had a peek and the lamb shank with red wine sauce and Lima bean purée looked rather tempting.
The Maître de Maison around-the-clock service provides access to all that Lima's contemporary scene has to offer with a full service concierge meaning your every need is taken care of, exactly what you'd expect from the best luxury hotels in Peru!
If you're interested in staying at Atemporal hotel as part of a luxury tailormade trip to Peru, contact us or email travel@aracari.com