For art aficionados visiting Lima, Aracari's special-access visit to the workshops and home of Lima's renowned family of artists, the Liébanas, is an exclusive opportunity for culturally curious travellers to delve into Peru's art world, past and present. The Casa Liébana art tour in the capital's bohemian art district of Barranco invites you to delve into the contemporary work spaces of the two Liébana brothers; Mateo, a painter, and Joaquin, a sculptor, followed by a visit to the private home of their late father, Jaime Liébana. Jaime's house comprises an impressive personal collection of 'Arte Popular', antiques, and his hand-crafted furniture designs. This visit is arranged by Aracari as part of any private, tailormade trip to Peru.
Insider Art Experience: Casa Liébana
Joaquin Liébana's Workshop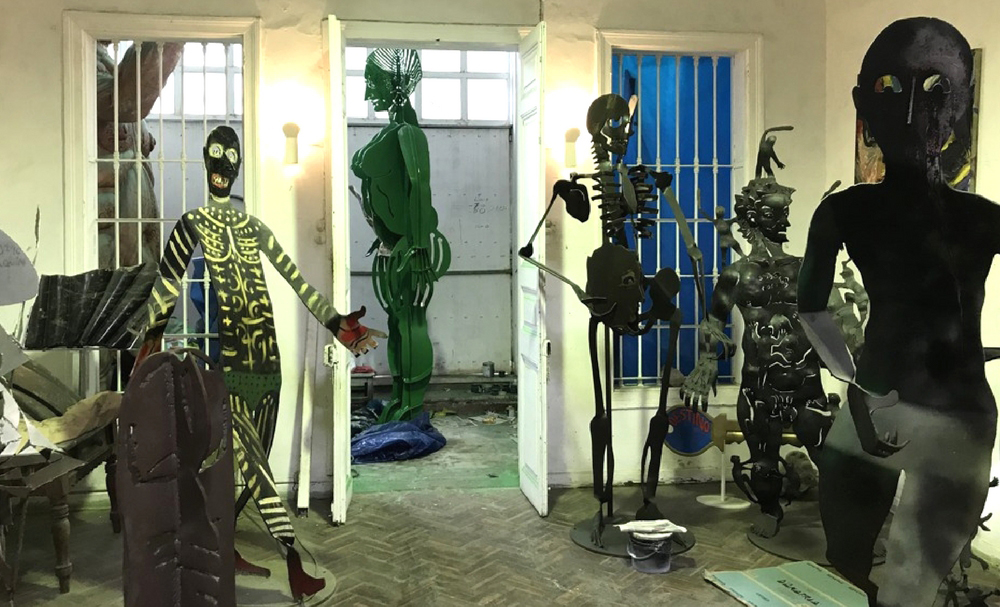 After a private transfer to Lima's hipster district of Barranco, I arrived at an unassuming light blue door marking the entrance to Joaquin Liébana's studio workshop. Behind it I was greeted by the brothers, who showed me down a narrow outdoor pathway that led to rooms filled with the skilled sculptor's newest designs and in-progress pieces. I explored the studio of this talented artist freely, whose unique and eye-catching abstract works included pieces made of wood, metal, and fabric.
As I wandered the various rooms, the brothers explained some of the dynamic of their family. Their father, Jaime, recently passed away leaving them with not just their artistic talent but also his collection of fine Peruvian art and his hand-crafted furniture business. Joaquin, the younger brother, has taken over the bespoke furniture business and is now splitting his time between creating unique wooden furniture with local artisans, and sculpting in his workshop.
Mateo Liébana's Workshop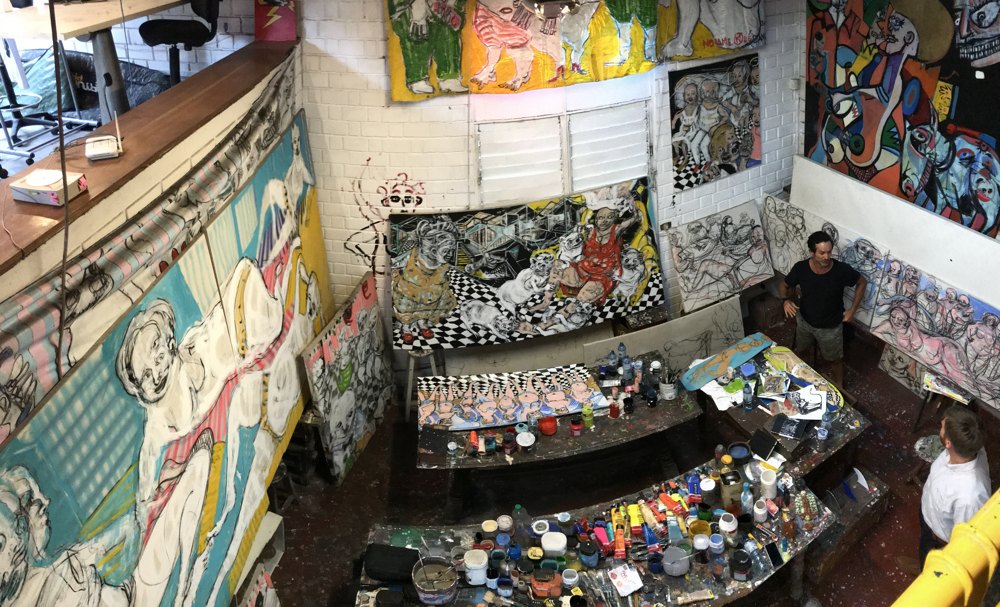 After a while exploring and understanding the sculptures of Joaquin, I followed his charismatic brother Mateo, a practiced painter, to his altelier. I arrived at a large green garage door that opened to a sea of colors manifested in paintings, large murals, and open bottles of paint. Mateo's workshop was striking, and clearly in frequent use. As I strolled through, it felt like a combination of a gallery and work space, with some of the finished pieces sporting recognizable political characters, and others only half complete.
Jaime Liébana's Personal Collection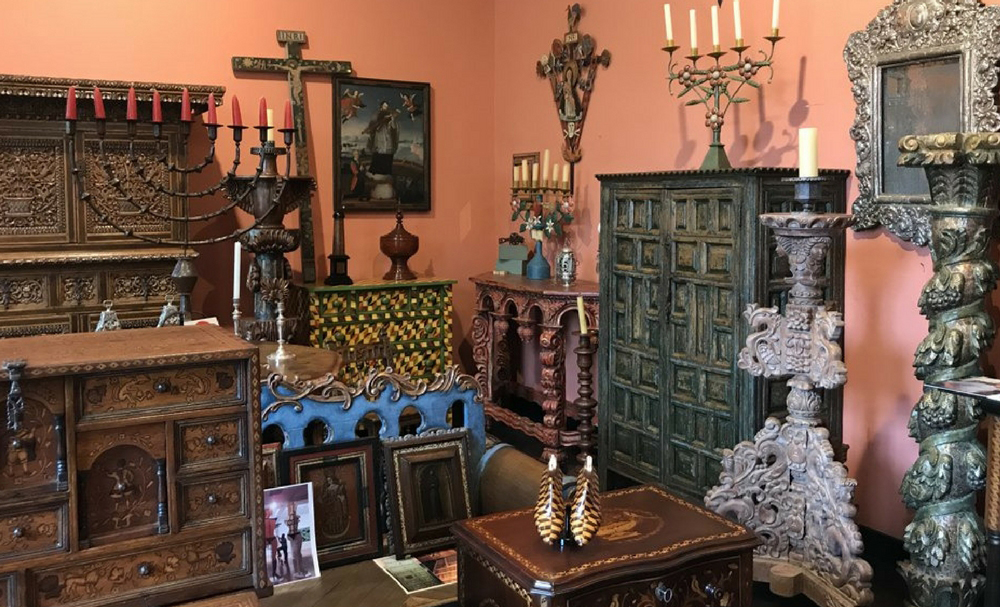 I then walked a few blocks to my last stop – the incredible art collection of their father, the late Jaime Liébana, which is cited as one of the most important collections of traditional Peruvian art. Jaime's gallery is the manifestation of his life-long love of collecting with each room full of treasures to discover and peruse – huge tapestries, painted ceremonial masks, intricate silver ornaments, traditional pottery and much more. It is located in his family's private Barranco home, and is part museum and part shop where both of the brothers' art is sold as well as their hand crafted furniture.
Each piece in the collection has a story – where Jaime found it, its history and origin and why he fell in love with it. It's hard to look around and decipher what would have caught Jaime's eye – the collection is an eclectic mix, from different periods and styles, but curated and displayed in such a beautiful way – a mix of home décor and a curated museum. For example, a carved wooden cabinet opens to reveal a stunning collection of miniature silver ornaments, originally offerings found in churches across Peru. The stories and explanations that accompany each object bring to life Peru's rich cultural heritage. It's clearly a deeply personal, family collection and at the same time such an important record of popular art in Peru.
A Tailormade Art Experience in Peru
The Casa Liébana experience can be tailored to your interests in art: it is possible to visit just the contemporary workshops of the sons and meet the artists, just the private house and collection of Jaime, or both. Starting with the brothers' workshops and moving on to the private family home enables unique insight into Peru's art world,which the Liébana brothers shared with me on my visit. The Casa Liébana experience can be incorporated into a city tour, art tour, or simply a standalone visit to the workshops and homes.
If you're interested in visiting the workshops and collection as part of a tailormade trip to Peru, contact us or email travel@aracari.com
See more on Jaime and his collection in our video: