We live in an era of immediate answers. As little as a decade ago, the idea of heading away on a luxury South America vacation without several different kinds of literature would have been unthinkable. There'd be a book for key Spanish phrases – for example, then maps of sprawling cities, and guidebooks on everything from cuisine to cultural customs.
It was much clearer back then to see how a travel expert would help you navigate such a wealth of information. But fast-forward to today, and technology has put the kind of travel knowledge once found only in minds and books at the fingertips of any internet-connected traveler seeking a luxury South America vacation.
Take Google, it returns search results within tenths of seconds, combine that with the ever-advancing capabilities of AI tools such as Chat GPT – and quickly you can see how the expertise once hailed as sacred might feel readily available via just a few clicks.
So, does expertise still count for as much as it once did when it comes to planning the perfect luxury vacation to South America? We certainly believe so, and turns out, the industry agrees.
Because whilst the web helps you to build your brief and create a wishlist of places you might like to visit during a luxury vacation to South America, what we do is different. We take your research – however extensive or limited – and refine it.
So that when we've finished, you're left with a bespoke itinerary containing precisely how to visit those destinations authentically and in a way that means the most to you.
Stamps of Approval for 2023: Aracari recognized by Conde Nast Traveler and Wendy Perrin
Since 1996, receiving the stamp of approval from authoritative voices in the travel industry has always been a great validation that what we do is special. However, perhaps now – in 2023, when so much more information is readily available online, it feels even more rewarding. And especially when it comes from two of the industry's most prestigious…
Conde Nast Traveler is one of the most followed travel publishers the world over. Their content covers all manner of hotel hotlists, destination guides, and foodie directories, but it's their list of affirmed travel specialists that most captures our attention each year. Our founder Marisol has held the title of Conde Nast Top Travel Specialist for 15 consecutive years, with the most recent accolade landing in early March of this year.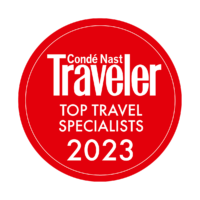 Listed as a specialist for Peru, Bolivia, and the Galapagos Islands, but operating across South America – Marisol's Top Travel Specialist profile is one of the ultimate seals of approval from a publication that truly understands the value of expertise in luxury travel.
And as if one prestigious recognition wasn't enough – 2023 has also seen our service once again recommended by one of the most trusted voices in travel Wendy Perrin. Each year, Wendy's WOW List comprises trip designers from across the world delivering extraordinary moments to their clients– and we're once again proud to be one of them.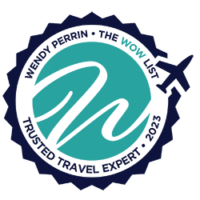 It's not just receiving awards either, we're regularly asked to contribute to travel features related to our expertise, like Marisol's Bolivia Insider Guide published on Wendy Perrin and distributed to her loyal subscribers. In true insider style, Marisol details how when equipped with the right kind of specialist knowledge, the vast expanse of the Salar de Uyuni is really only the beginning of Bolivia.
But if you're not an avid reader of Wendy Perrin or Conde Nast Traveler – you might be wondering how these accolades transpire tangibly into our luxury South American vacations. And, most importantly, what value we are adding when comparing our journeys with a trip designed by an internet bot?
The Aracari Touch: A Luxury South American Vacation you can't find on Google
It's for that very reason that we wanted to share five of the top reasons why we believe our travel expertise still matters even in the age of AI. Why, when you book a luxury South American vacation with Aracari – the experience will always and forever be overwhelmingly superior.
1. Our luxury South America vacations are chosen by well-traveled clients seeking more.
There is no greater compliment in our business than being the first choice of the most well-traveled of clientele. Astute, avid travelers who voyage across the world, seeking out new and unique experiences that are far beyond the ordinary. No mean feat for people who have seen so much.
And at Aracari, we're proud to be facilitators of the extraordinary. With our specialist knowledge and unrivaled connections, we have spent more than two decades connecting our clients to the types of experiences that won't ever be searchable on Google.
"We've enjoyed two amazing trips to Peru created by Aracari," says avid traveler and repeat Aracari client Kevin McGrory.
"We often enjoy arranging our own adventures around the world, but for Peru, we were looking for a special, boutique experience. Aracari arranged amazing resorts, top Peruvian restaurants, fantastic guides, and created unique unforgettable experiences. Once we got home from the Sacred Valley and Lake Titicaca, we couldn't wait to return and visit the Amazon. We are excited to plan an adventure to Patagonia with Aracari for next year."
Another client, Megan Spurrell, is herself testament to the same kind of travel prowess. As Senior Editor at Conde Nast Traveler her work has no doubt taken her all over the globe meeting with some of the world's most acclaimed trip designers. Yet just last month, it was Aracari who, in Megan's words connected her to a trip she'd 'dreamed about for nearly a decade'.
"Northern Peru is special," wrote Megan on Instagram. "I flew into Chachapoyas in the province of Amazonas and spent five days poking around pre-hispanic archaeological sites, eating sweet and sour high-jungle fruit, and hiking to the base of one of the tallest free-leaping waterfalls in the world."
"More travelers are coming here as an alternative to Cusco because there's just as remarkable ancient history and scenery, but far fewer tourists—seeing it IRL, I'm shocked that, as much as all the travel industry murmurs, it hasn't caught on to a greater degree yet — big thanks to Gocta Natura and @aracaritravel for planning a trip I've dreamed about for nearly a decade."
Indeed, travel that goes beyond bucket-list destinations is a budding new trend according to those in the know. On returning home, Megan wrote an article published on Conde Nast Traveler, detailing how 'skipping a bucket-list destination makes it possible to find the riches lying in its shadow'. Thankfully, that's exactly our kind of expertise. Explore our itinerary Undiscovered Peru for a sample taste of the off-the-beaten-track adventures we curated for Megan.
2. A luxury South America vacation is never one-size-fits-all.
Done properly, a private South America tour must be individual. Some might argue that Google's answer to 'best places to visit in South America' supplies enough information to curate a unique vacation but here's our point: there's a distinct difference between what is unique and what is bespoke.
At Aracari, we offer a personalized trip design service for every client. An opportunity for our specialist travel designers to unpick exactly what your luxury South America trip looks like. By appreciating your vision in all its colors, we can begin to build an unforgettable experience around you.
It means if you're passionate about the art world, we can curate two days around some of Peru's rarest private art collections. These appointment-only visits are exclusive to our guests and accompanied by a true art specialist – someone who has often written books and held seminars on the very artifacts found in such rooms.
Or perhaps, it's the wild outdoors that has your heart when it comes to a luxury South American vacation. If so, a week in the remote beauty of Patagonia, stretching through Chile and into Argentina, ought to fit the brief. Here, you could spend days exploring the rugged landscape with a private guide, before at night, settling down into the sublime luxury of an Awasi lodge, one of our top picks for this year's 2023 Aracari Travel Hotlist.
This award-winning trip design service is part of our promise to transform your brief into a luxury South America vacation as unforgettable as it is ungoogleable.
3. The Aracari family: the kind of guides not found on Google.
To truly understand a destination or subject, it must be explained not by a script – but by a captivating person for whom the topic is deeply personal.
At Aracari, our most prized possession is our unrivaled network – a family that we've grown through our unwavering dedication to showcasing the best of South America to our guests. Spanning from local weavers high in the Andes who exclusively welcome our clients, to art historians who take time away from their theorems to guide Aracari guests around some of the most revered private collections in Peru, our extensive network is one of the main reasons why planning the perfect luxury South America vacation will always require our input.
The value these people add to Aracari is immeasurable. That's why for 2023, we've launched a brand-new part of our website dedicated to telling you a little more about each of the special Aracari family members who contribute to our luxury South America vacations. So, you too can Meet the Team ahead of your next Aracari adventure and see for yourself why no AI itinerary can match our own.
4. A true luxury South America vacation means planning for the unplannable
Even with all the best intentions in the world, a luxury South America vacation planned online, without on-the-ground guidance, won't hold up when the unforeseeable happens. That's not to say disaster strikes, but more that in our region things can change quickly – and whilst not all of that affects tourists, it can mean having to pivot plans swiftly to avoid disruption. A factor that is arguably one of the most valuable when it comes to a luxury South America vacation.
Indeed, Marisol told Conde Nast Traveler the same thing, 'For my region, aside from events in recent years (i.e. the pandemic), the fragility of the social fabric in South America and the social unrest that is bringing about travel disruptions, accentuates the need of a reliable company on the ground that looks after you 24/7 and rearranges your trip if necessary – our role as concierge much enhanced."
That means throughout your luxury vacation to Peru with Aracari, you'll have access to your own dedicated concierge. Our concierge team members are all English-speaking and will be available 24 hours to assist you with anything you need, from restaurant reservations to specific amenities required during your trip. It's that kind of attentive service that makes an AI-designed trip incomparable to one built by us.
5. Authentic Andean luxury from Aracari Shop: mementos and gifts for those in the know.
One of the great joys of a vacation is bringing back home beautiful goods handmade in the country you're visiting. Yet spotting an authentically crafted piece from one mass-produced is becoming increasingly difficult without the right kind of guidance.
In 2021 – Aracari Shop became the first online retail experience of its kind. We believe that in this new age, physical journeys shouldn't be the only way to experience purposeful travel in our region. Instead, more people should have access to premium pieces of high-quality native art and design, which embody the essence of the country and culture. A true vision of our region, away from the usual folkloric trinkets and souvenirs.
Aracari Shop is a platform for premium Andean luxury, including art, textiles, fashion, organic baby clothes, and homeware – giving a global audience privileged access to some of the highest quality craftsmanship of the Andes. Carefully curated by our experts, the pieces available to purchase are incredibly special, items to treasure forever, whether you've just returned from an Aracari adventure, buying gifts for loved ones, or simply wishing to experience Andean luxury from the comfort of your own home.
So, whether you were veering towards the tools of tech planning your next luxury vacation to South America – or if you've simply just enjoyed reading a reminder of why our expertise is still infinitely valuable, why not see some of the benefits in action, woven throughout our luxury itineraries?
These are of course only the foundations, as you've been reading – every detail is tailored to you before we begin any kind of trip designing. Aracari's dedicated Travel Designers are equipped with all the specialist knowledge and contacts to weave a bespoke itinerary, tailored completely to your taste.
Whether you choose to visit a single-destination trip or build a tailormade vacation around multiple destinations – we'd be delighted to connect you to a private South American voyage.