The last month has been a turbulent time for many around the globe, not least the travel industry. Under lockdown, we at Aracari have evolved how we connect you (our friends and followers) to Peru and its rich culture. One initiative we started was our 'Conversations' series, which streams video discussions with individuals from different walks of life, who each have inspiring personal stories to share.
Looking back on the conversations in May, we can draw upon many lessons that are pertinent to the world today. So, it is with great pleasure that we highlight some of this inspiration for you …
«What role are you going to play?» – Jonathan Stack, Documentary & Filmmaker.

American Filmmaker Jonathan Stack had the option to leave Peru just 48 hours before the country's lockdown restrictions were imposed. Jonathan decided to stay and in his conversation tells us how he has been spending his time. From helping to stop the construction of a new international airport in Peru, that may create negative environmental and social impacts, to using his filmmaking skills to reimagine how Peruvian society under COVID19 can be reimagined.
One of the most inspiring moments of our conversation with Jonathan is when he explains that «the Chinese symbol for 'chaos', is also the same for 'opportunity'». The filmmaker elaborates on how cultural preservation in a COVID world requires innovators with strong ties to their communities. Indeed he says we should all be asking ourselves, «What role are you going to play?»
Watch Jonathan's conversation here.
«Stay true to your DNA» – Micha Tsumura, The best chef in Latin America.

Alongside international travel, hospitality has been one of the sectors hardest hit by the COVID lockdown. In conversation with the best chef in Latin America, Micha Tsumura, we discover what he believes will be the ingredients for success in this new world we are living in. Among them; combining the ideas of «staying true to your DNA» and in Micha's world «democratizing deliciousness».
The chef explains how the world's best restaurants are adapting by offering take-out and delivery services, but the survivors in the long-term will be the chefs who stay true to their DNA (making delicious food) regardless of whether it's a $5 or $500 meal. Regardless of how business models have to change, standards and values are important to customers.
Watch Micha's conversation here.
«Dedicate yourself to others» – Petit Miribel, Founder Sol Y Luna Association & Hotel.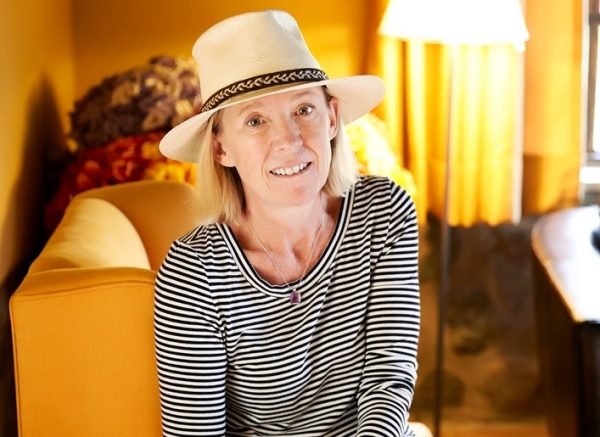 Long-time friend of Aracari, Petit Miribel founded the Sol y luna Association and Hotel in Cusco over two decades ago. Her organisation's work supports and educates hundreds of children living in Peru's Sacred Valley.
When the lockdown restrictions began to bite, Petit tells us in conversation that her immediate priority was «securing the association's care home for disabled children». Inspiringly she launched a successful fundraising campaign and talks about how under lockdown she has reimagined how the association's schools receive education (keeping in mind that many children do not have mobile phones or the internet in their homes). Her inspiring solutions have involved distributing her office's computers to the families of school children, and paying for data for the families who do have access to a mobile device. In her conversation the philanthropist reflects on what's important in life and how she has learnt that dedication to others often leads to success.
Watch Petit's conversation here.
—
We'll be hosting more conversations with other inspiring friends of Aracari in June. Stay up to date with our schedule by visiting our website.