A luxury hotel in Peru
On a recent trip to the Urubamba Valley, the Aracari team was most pleased to have the opportunity to stay at one of the finest new additions to accommodation in Peru: the New Suites – or Casitas – that were inaugurated by Sol y Luna in June 2010.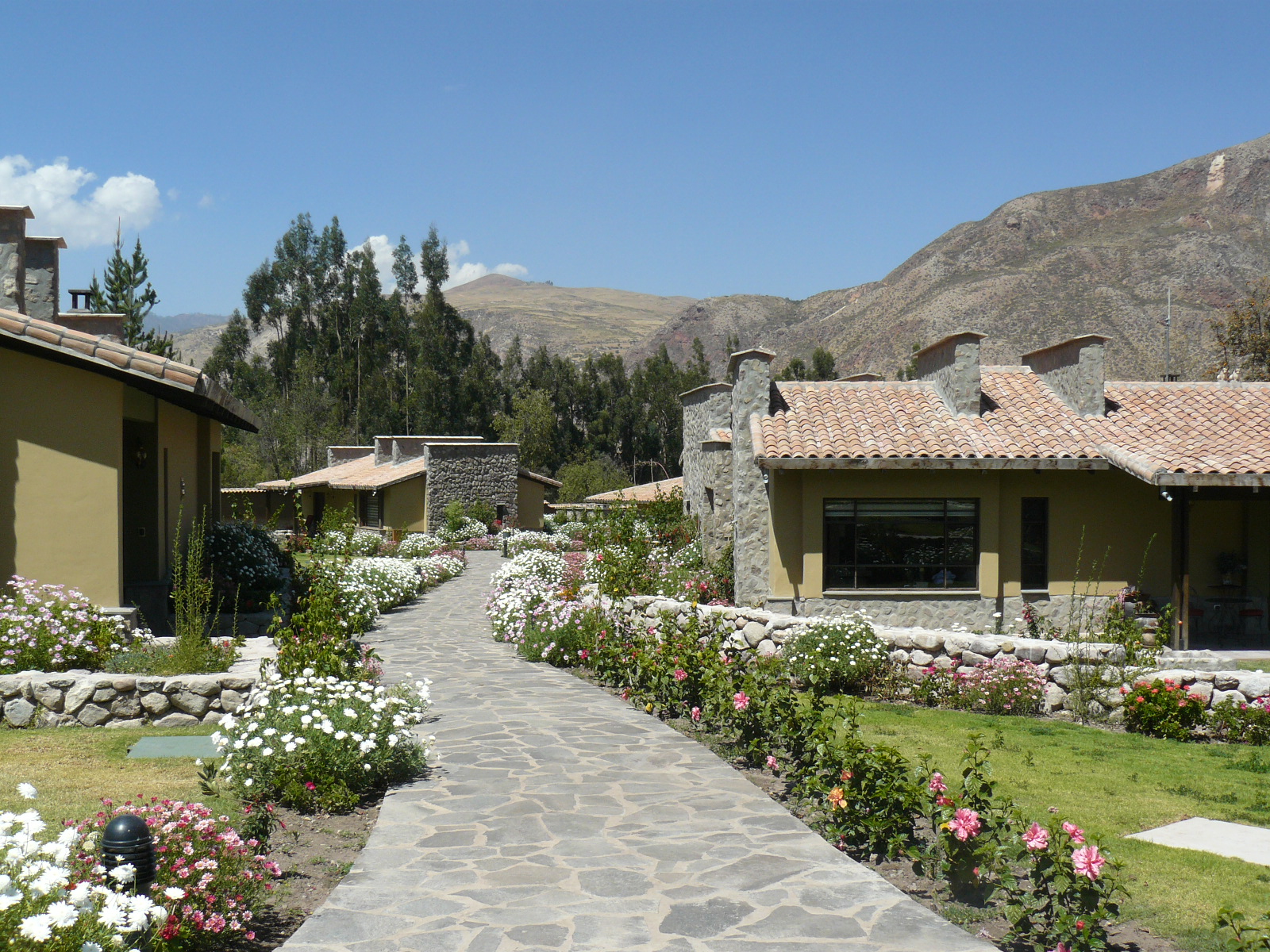 During our visit, the management attested to us that it is their intention to surprise those who stay at the Casitas with a high degree of detail and authenticity in these luxury suites. These Casitas, they told us, would never have been built if they were not going to be built excellently.
And we are delighted to report first-hand that this fervent dedication has certainly shown, to the point that we definitely recommend the Casitas as amongst our highest recommended stays in the Urubamba Valley. Every last adornment from the delicate "Arte Popular" by artist Federico Bauer to the furniture made by a renowned Lima-based joiner Señor Liebana contributes to this air, while ensuring that the suites are not over extravagant and remain firmly grounded in the environs of the valley.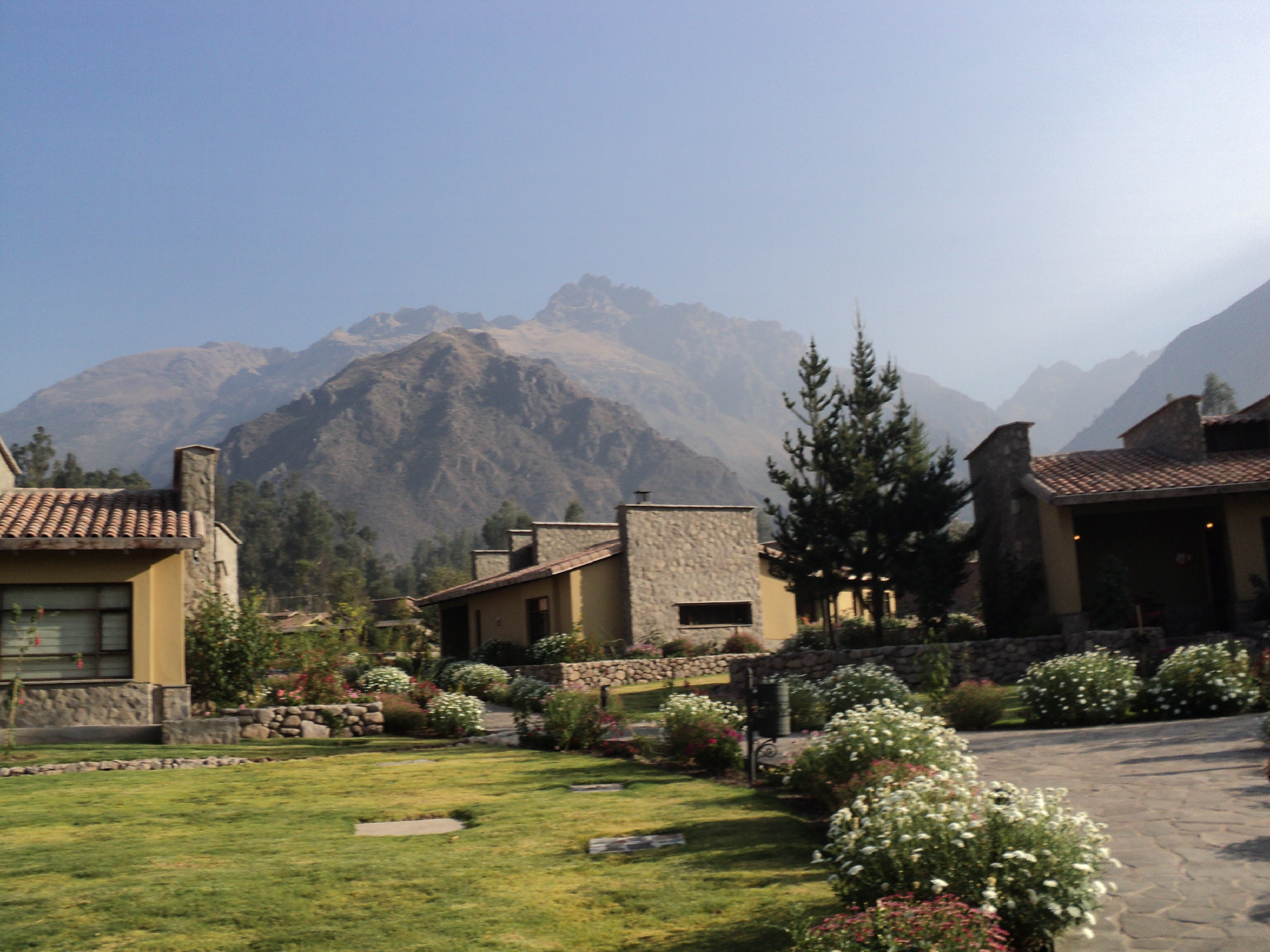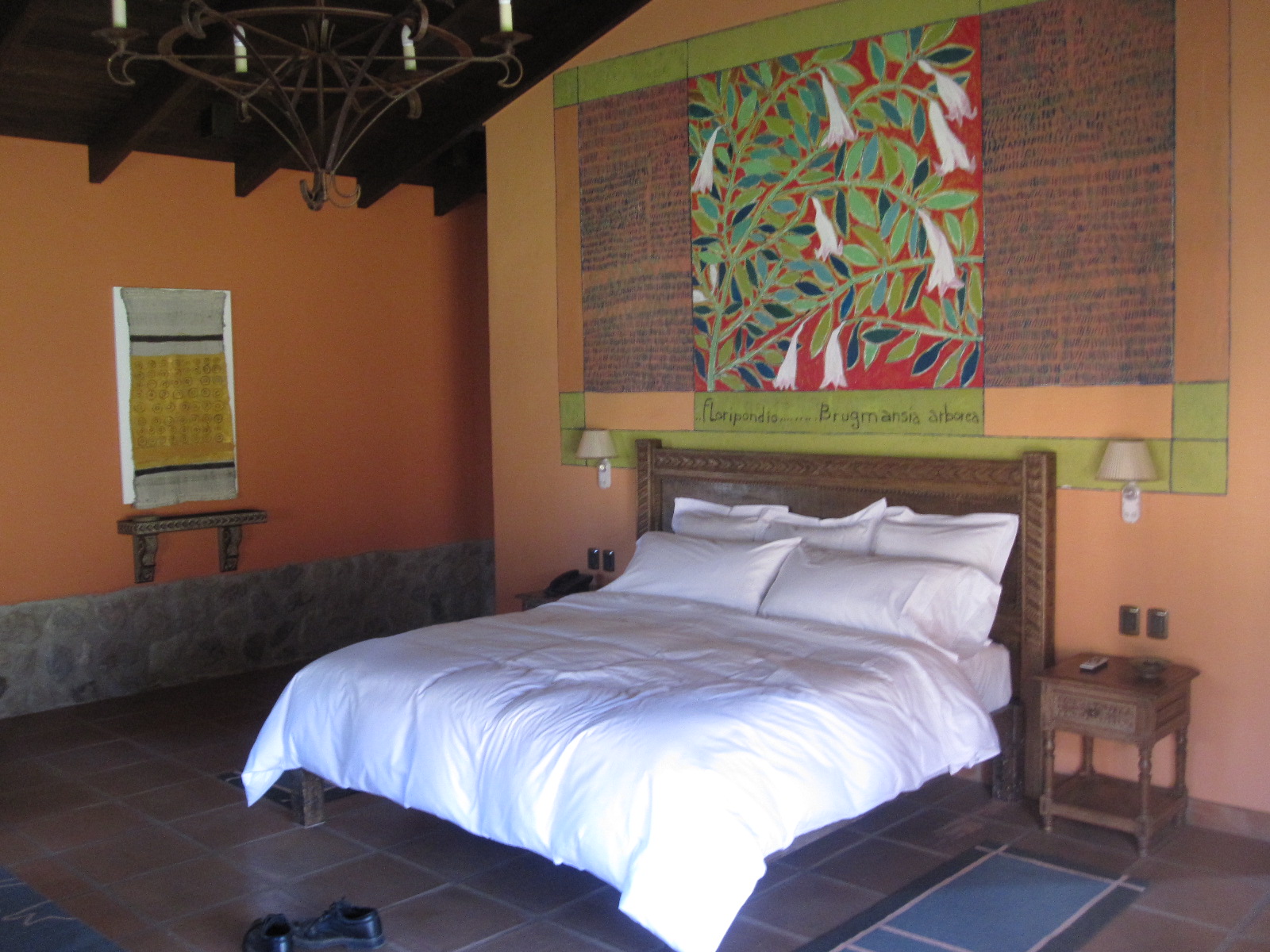 As such, the natural and authentic feel that Sol y Luna has long instilled into their beautiful hotel complex has been respected and enhanced within the Casitas, which are each contained within their own private bungalow. The interior artwork and decoration reflects plants and flowers from Sol y Luna's extensive garden while also drawing on elements of the Urubamba Valley region such as native plants and local traditions for inspiration. This in addition to the fact the beauty of the valley is ever pervasive, surrounding the Casitas and visible from their windows and airy terraces.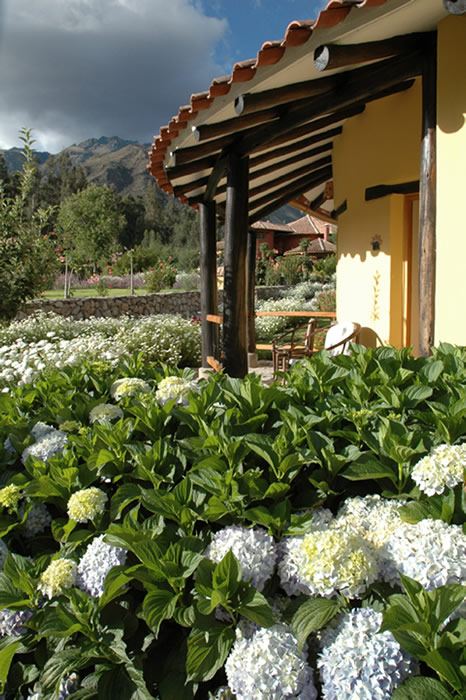 Aside from integration with the nature and the valley, quality and luxury are the main points to reinforce here. The personalised service and high level of comfort that Sol y Luna's guests have long enjoyed is retained and indeed improved on with the Casitas. Their hotel was one of the first in the Urubamba Valley, and their excellent service continues here, with a warming fireplace and the most comfortable of beds for example, being touches to help guests relax fully. We thoroughly enjoyed the assortment of fresh fruit and sweets that greeted us upon first entry.
The turn-down service includes igniting the lantern in the garden – a warm and welcoming flame when returning back to the suites after a day of action in the Urubamba Valley. This warmth is enhanced by heated flooring, a delightful toe-warmer for those colder Andean nights (a personal favorite aspect of our travel planner Caitlin who was one of those who stayed there recently.)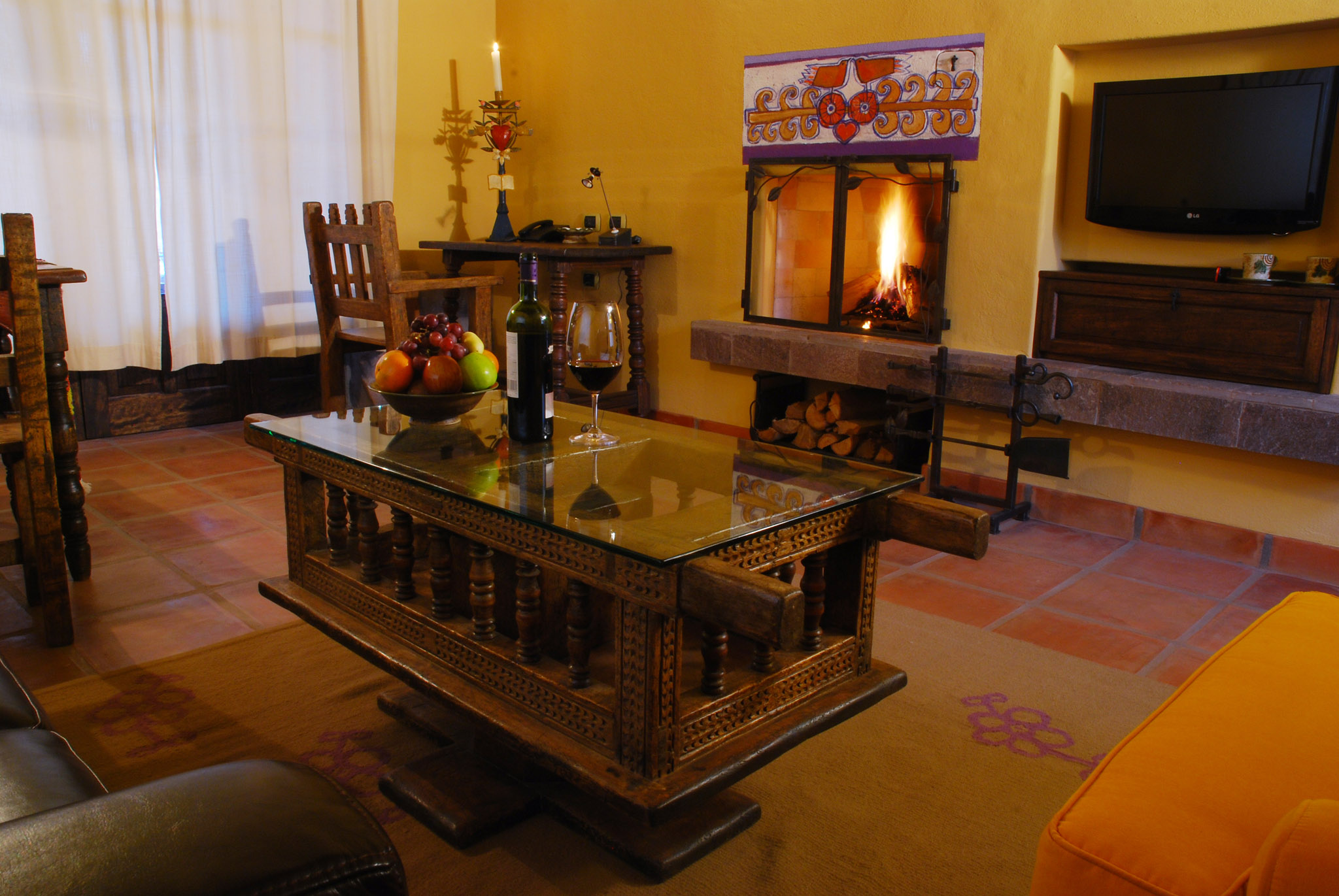 Also with respect to their excellent service, there are ample amenities such as safe, minibar, Wireless Internet Connection, flat screen TV's with Satellite, Hi-fi speaker system and also an ipod station at hand for those who choose this quality Peru hotel. If you don't have an ipod, Sol y Luna have considerately supplied one for each suite complete with a mix of appropraitely soothing tunes in many different styles ensuring that everyone will have something to listen to should it be so desired.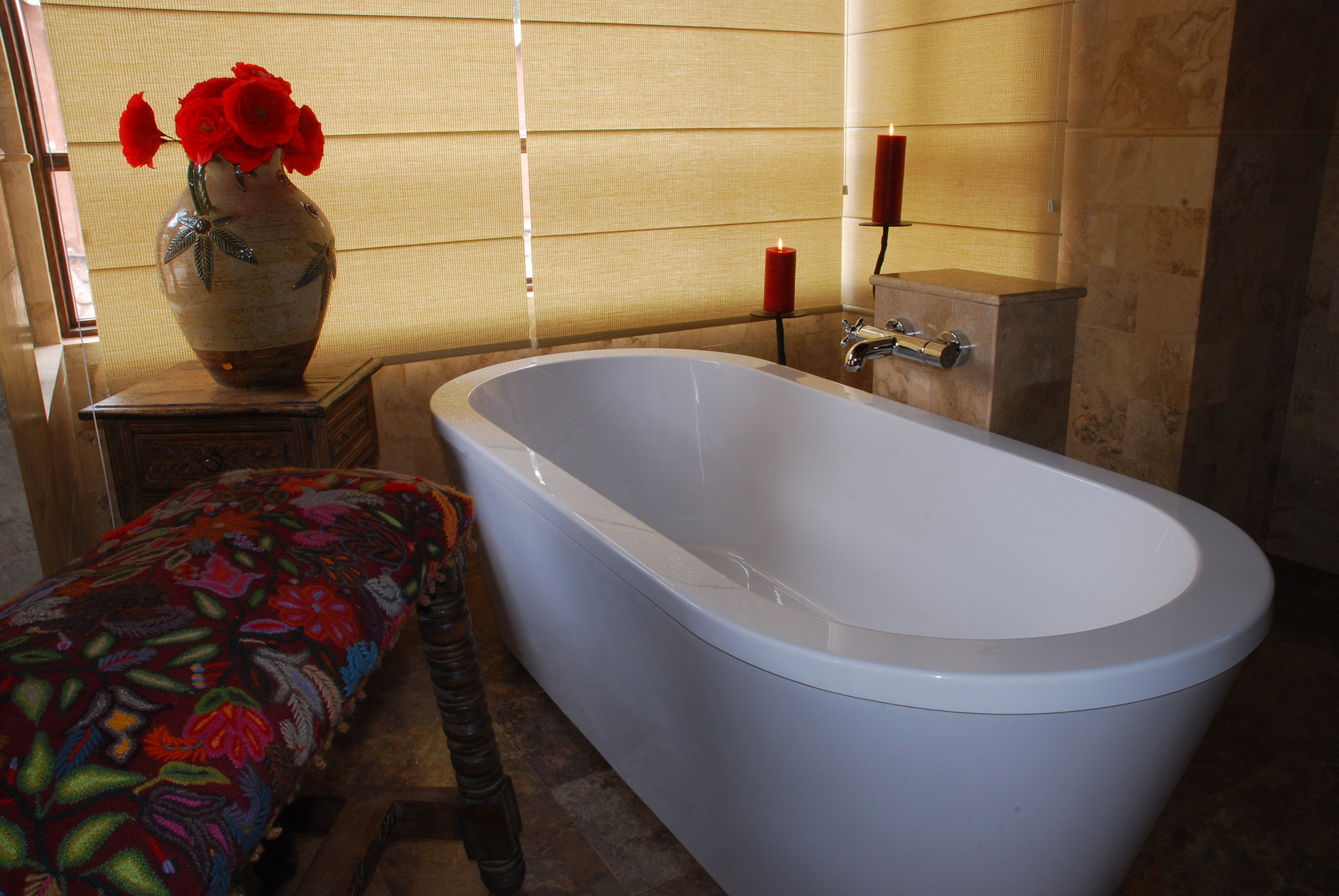 The spacious and luxurious marble bathrooms, meanwhile, are very relaxing with a bathtub with a view, an invigorating shower and an assortment of shampoos, oils and lotions for the indulgence of guests. Families and larger groups can also book two adjoining suites to make sure there is even more space available.
There are also even more spacious Premium suites on offer – these have three separate rooms splitting up the bedroom, living room and entrance hall and including a walk-in closet, aside from a bathroom with an even more privileged view. They also boast a Jacuzzi and an extra tv and extra fireplace giving even more options for those who want the highest level of comfort.
The Verdict
With their lovely standard bungalows, Sol y Luna have long been one of our firm favourites in the Urubamba Valley, and their new Casitas have only helped to cement our high regard for them. While there are many over-extravagant and exuberant luxury accommodations throughout Peru that do not feel quite at home, these New Suites are tasteful and comfortable and respect their surrounding natural and cultural environment tremendously. For this reason, we do not hesitate to recommend the Casitas of the Sol y Luna to all of those who are searching for peaceful, elegant and comfortable Peru hotels during Peru vacations.
For more details of the restaurants, activities, gorgeous Spa and other facilities that guests at the Sol y Luna suites have privileged access to, please visit our corresponding hotel website or contact us.