Over the years Aracari's founder and CEO Marisol has scoped out and tested the best hotels and hideaways to recommend to our guests. As part of our 20th anniversary celebrations, we catch up with Martha Giraldo, a personal friend of Marisol and owner of Suasi Island on Lake Titicaca, a property Marisol and Aracari have worked with from the beginning.
Suasi Island – Lake Titicaca
Tell us about how you ended up at Suasi Island?
I bought Suasi island from my grandmother, 28 years ago. I wanted to replenish the natural habitat because eucalyptus was everywhere, overrunning the island. The idea was to bring back Andean trees and flora from the area that would lead to hummingbirds and other animals and insects from the region returning to the island. Now there are lush trees and native flowers blooming all over Suasi Island – it's beautiful.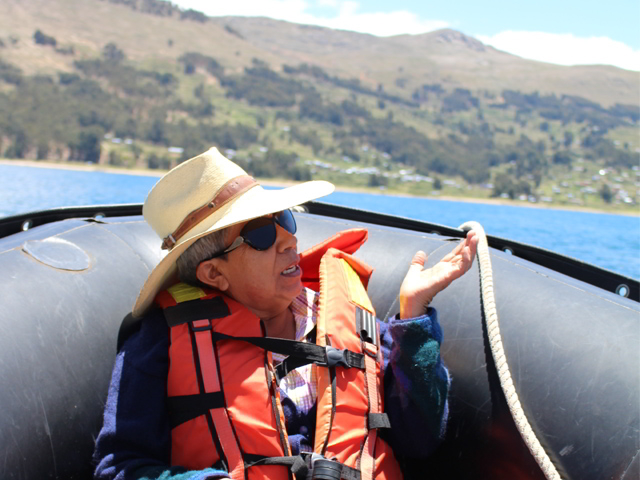 How did you first meet Marisol?
We met in Puno in the early 90's when Marisol was visiting the Yavari Ship on Lake Titicaca. Marisol was travelling around Peru on the look out for exciting places to recommend to guests, in order to start her dream of opening an authentic luxury travel company.
How has Aracari been involved in Suasi Island over the years?
Marisol visited the lodge on Suasi Island when it was still under construction and sent her first clients soon after. We hosted those guests when only two of the now 24 rooms were finished. They enjoyed it, and Marisol and Aracari have been promoting Suasi Lodge ever since.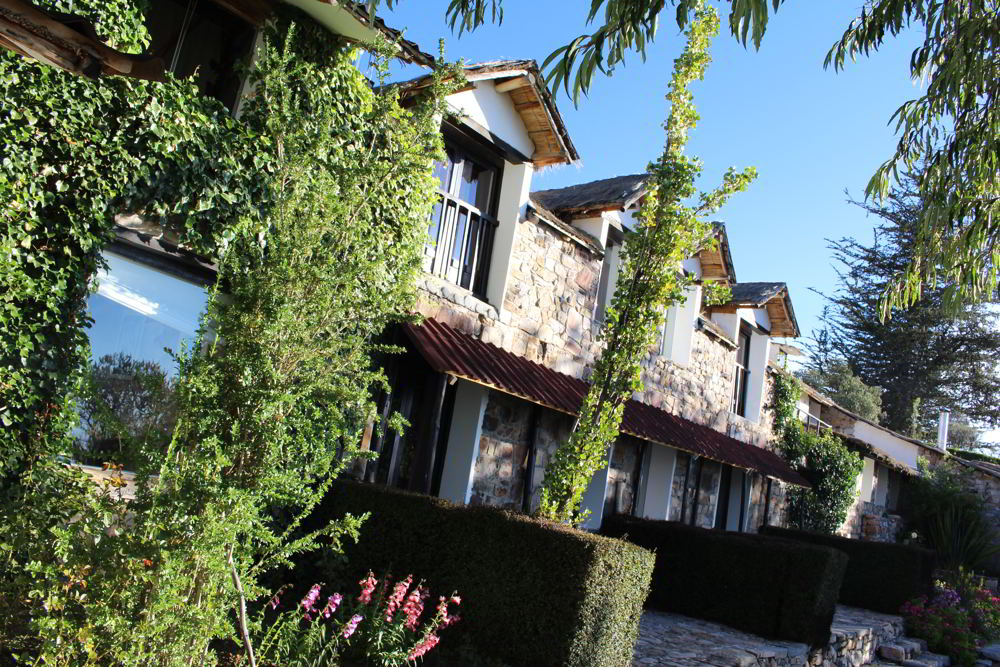 What has changed on Suasi since the Lodge first opened? What future developments are in the works?
Casa Andina (hotel chain) took over running the lodge from 2005 to 2015. Now that it is back in our hands, we are continuing our focus on sustainability and promoting low impact trips to Peru by re-installing a solar energy system. Currently 75% of the lodge runs on solar power, and by next year it should be at 100%. Of course we also have a backup generator for emergencies or when it is very overcast or rainy for long periods of time.
We run Suasi Lodge with the same principles that enchanted Marisol all those years ago, and the lodge continues to be a great fit with Aracari and a lovely experience for Aracari's guests.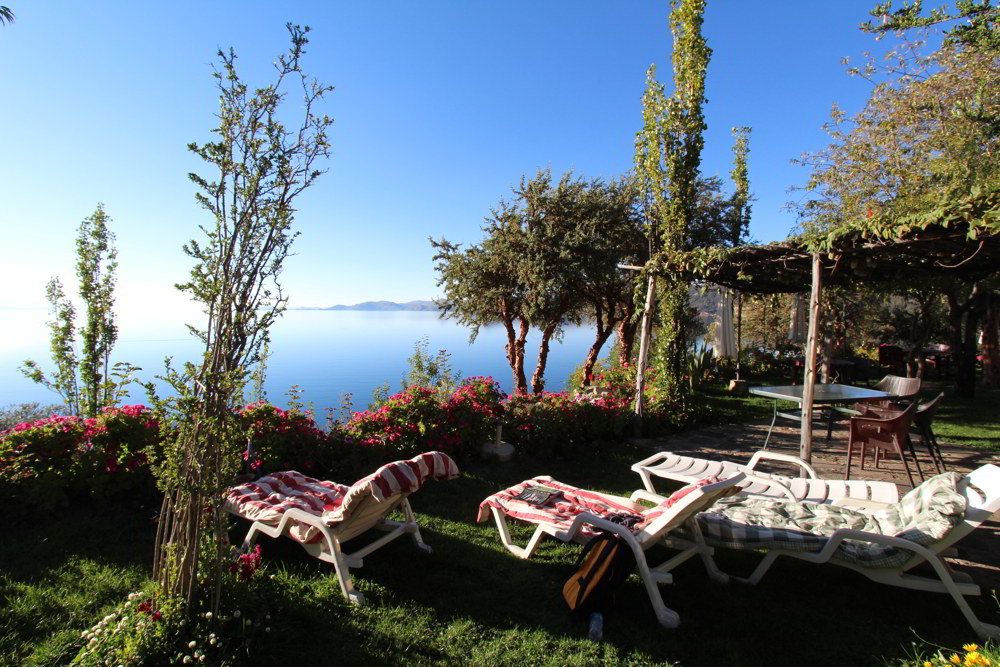 As far as future changes, we are returning to responsible practices such as using products from the region like coffee, milk, and butter which are all produced locally from around Lake Titicaca. We are also making improvements to the décor, right down to personal touches like fresh flowers in the rooms. We want the lodge to feel welcoming, personal, unique and a relaxing place to enjoy the view of the beautiful lake and unwind amongst nature on Suasi Island.
What attracts people to Suasi? Why should guests visit?
Suasi Island is the perfect place to relax and enjoy the surrounding nature. For those interested in sustainable trips to Peru, it's a place to connect with nature with minimal impact. It compliments a visit to the nearby islands like Uros and Taquile, where tourists go to see textiles and learn about the Aymara culture.
For many, a trip to Peru can be exhausting, between waiting in airports, taking long bus trips, all the excitement of many different activities in cities, mountains, jungles or on the coast. Suasi is an oasis for rest and to enjoy the end of your vacation, winding down, before going home.
Guests take advantage of the open space, time to disconnect, and activities like yoga, visiting the cultural cabin, bird-watching, and kayaking. There are even friendly alpacas and vicuñas wandering around, although I am thinking of sending the vicuñas back to the mainland because they need more space to run than the island offers.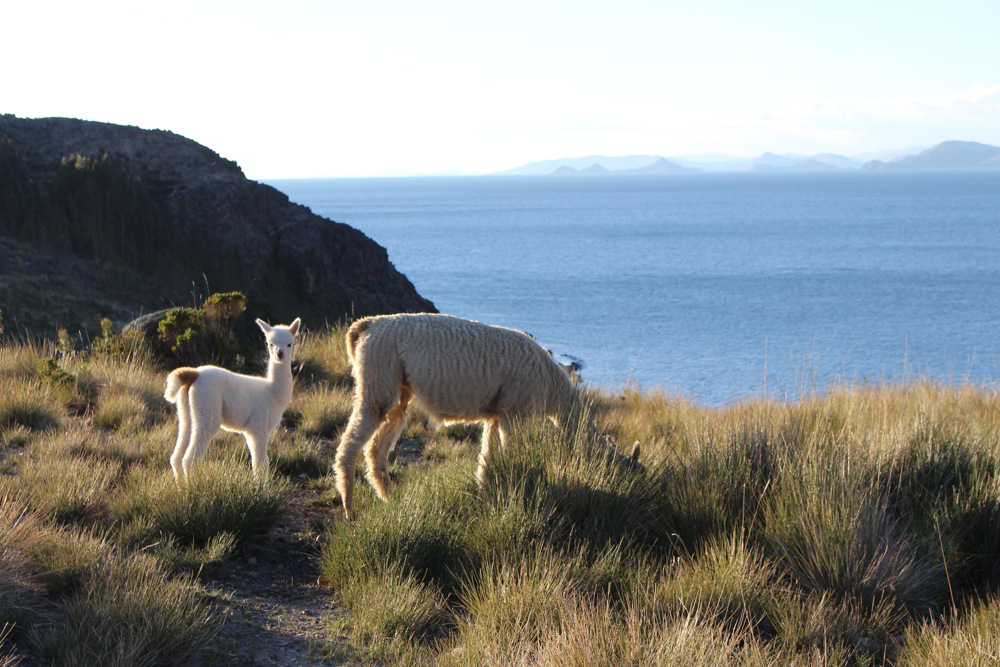 What are your hopes for the future of Suasi and the local communities in the region?
It is very important to respect the environment, and living sustainably is what has kept many of the surrounding communities alive for generations. Our aim is to give back to the local communities as well as offering a gorgeous place for many to visit and enjoy. A portion of the proceeds from guests' stay goes towards the environmentally friendly projects at the lodge, such as bringing back the natural Andean flora and fauna.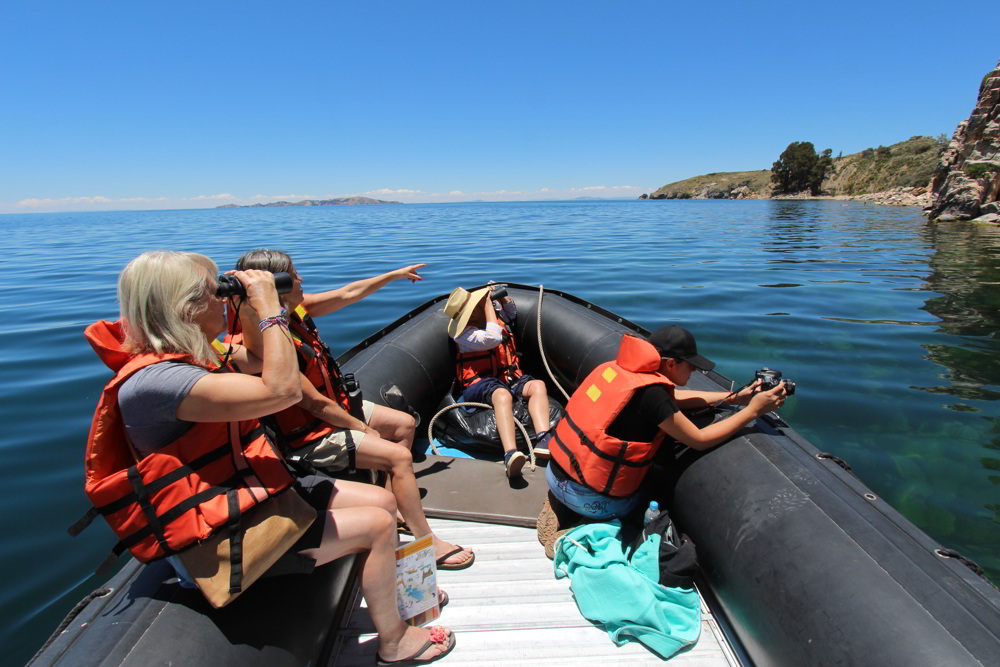 What is your favourite part of Suasi?
I really enjoy nature, so on Suasi Island I like the wide open space, the horizon, bird-watching, collecting rocks and gardening. I don't think I could pick one favourite part of Suasi, I love it all.
Aracari is celebrating it's 20th anniversary. Would you like to leave a message for Marisol and Aracari?
Besides being a very close friend of mine with whom I have a lot in common, Marisol is innovative, adventurous and a perfectionist when it comes to her business. She promotes unique, special places that she has discovered on her travels. Aracari really differentiates itself from other travel companies by going above and beyond with their high quality service and and authentic experiences.
Congratulations on the 20th anniversary and I wish Aracari many more years!
If you'd like to read more about Suasi Island, check out Marisol's blog about her visit in 2011. To plan a trip to Peru including a relaxing escape to Suasi Lodge, contact us or email travel@aracari.com.