Aracari offers guests unparalleled insight into Peru's rich history and culture with our specialists guides – experts in their fields offering unique perspectives and wonderful company. Here we catch up with Lisy Kuon, a true expert on art and history in Cusco, who has been part of the Aracari family for many years.
Lisy guides exclusively for Aracari in Cusco, accompanying guests on the Andean Baroque Route and to Cusco's city highlights such as Belmond Monasterio, sharing her knowledge and insight on colonial art and Antrhopology in Peru.
Specialist guide in Cusco Lisy Kuon
Can you tell us a bit about your background and the focus of your work?
I studied Humanities and Anthropology at the National University of Cusco and the University of Washington in Seattle, specialising in expressive anthropology, now known as visual culture, of the Southern Peruvian Andes from the sixteenth to eighteenth centuries. My focus for the last 40 years has been on colonial art from Cusco and Puno. I have presented my research as cultural presentations as well as publications in books and articles in Peru and abroad.
How did you first meet Marisol and when did you first start working with Aracari?
I met Marisol through mutual friends in Cusco more or less ten years ago. We started talking about art and history in Cusco, and Marisol suggested that I could showcase some of the hidden gems of the city to Aracari guests with an interest in learning more about art and history in Cusco..
Can you tell us about the visit you take Aracari guests on to Monasterio? What is special about the building and why do you like taking visitors there?
I thought that Aracari guests would be interested in a visit to the former seminary of San Antonio Abad, one of the colonial buildings that most represents the Cusqueño colonial architecture. It's now the Belmond Monasterio Hotel and few visitors have the opportunity to explore its hidden architectural heritage. Even for those who are staying in the building, I think it's a fascinating to take a tour of the place and understand its history.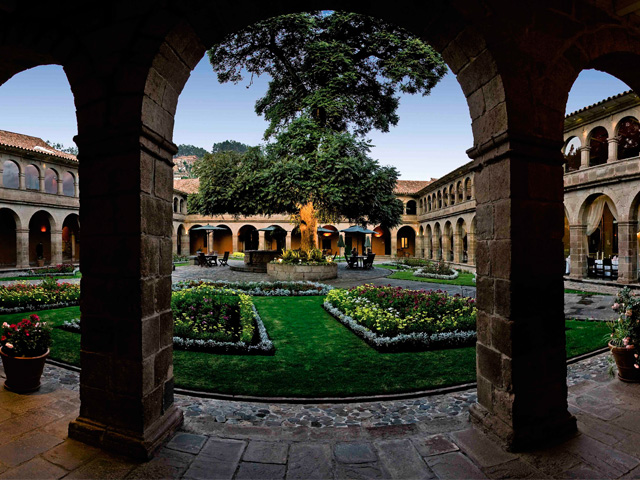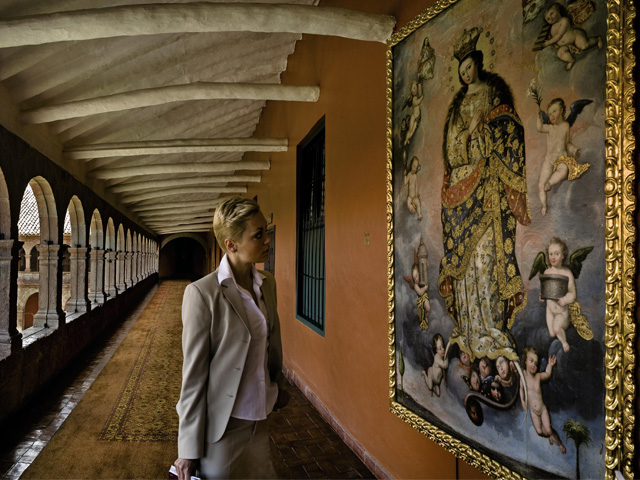 At the end of the visit we sit and enjoy an aperitif  – it's a nice opportunity to chat in the grand surroundings, and I always enjoy talking to the guests about their trip, where they're from and have a more personal connection than they would have with a regular guide.
And the Rural Churches tour – what is special about these humble churches?
I know that many visitors come to Peru for the pre-Hispanic attractions, but it is important to show the cultural expressions from the colonial period which was dominated by the Spanish as it's an important part of the history of this country and our mixed heritage. I believe it is the best way for visitors to understand the history of Peru through the ideology of our villages, as seen in the colonial architecture as well as the pre-Hispanic iconography. The way the two cultural traditions were represented and co-existed is fascinating and the churches bring to life art and history in Cusco. Read more about the rural churches of Cusco's Andean Baroque Route.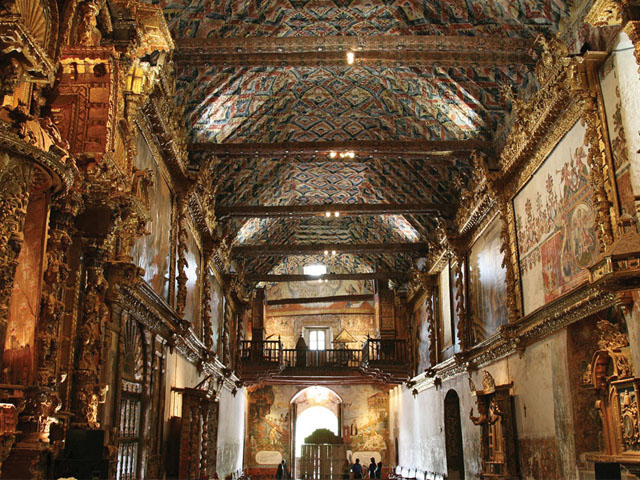 Why do you like working with Aracari and our clients?
Tourism isn't my primary occupation, and there are many tour agencies with unethical practices that I would not want to work with. On the other hand Aracari is responsible and serious about the work they do and how it impacts on the communities their visitors engage with. I only work with Aracari and have no interest in working with other tour companies!
I have met amazing people over the years, often with very similar backgrounds and interests, so it has been a pleasure accompanying them during their visits, and talking about my passion for art and history in Peru.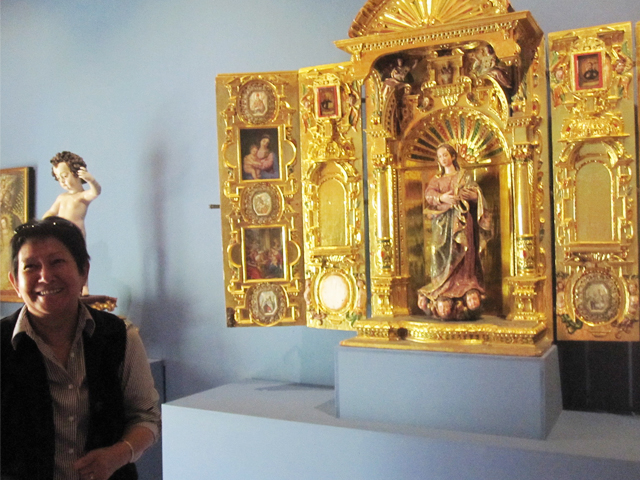 What's your favourite historic site in Cusco (or the surrounding area) any why?
That's a very difficult question to answer! Because I am from Cusco, each place has a special meaning for me. Some for personal reasons with particular memories or experiences and others because of their breathtaking scenery. I'm afraid I simply cannot pick a favourite!
As Aracari celebrates its 20th anniversary, would you like to leave a message for Marisol and Aracari?
For Marisol, a very special hug for her talent and "don de gentes". She should be proud of what she's achieved – a high quality company of which there are few. The best proof of this are these 20 years of her and her team's dedication.
For all of you, congratulations for a great job and best wishes for many more years!
Expert Guding in Peru with Aracari
Read more about our expert guides in Peru and specialist guides across a wide range of fields, from artists to chefs and explorers. Contact us for more information on our specialist guides in Peru which can be arranged as part of any luxury, tailormade trip to Peru with Aracari.