If you tell anyone you're visiting Peru, they expect to hear that Machu Picchu is the focal point of your trip – and so it should probably be! The incredible Inca citadel is worthy of the hype, and an incredible once in a lifetime opportunity. But it's certainly not all that Peru has to offer. Here we pick out our top 10 things to do in Peru, to help you with your holiday planning.
---
Pick your favourite experience and then get in touch! Our expert planning team are ready to turn your picks into a luxury, tailormade trip to Peru, with all the details taken care of. Contact us or email travel@aracari.com
---
Top 10 Things to do in Peru
1. Explore the Andes on a multi-day trek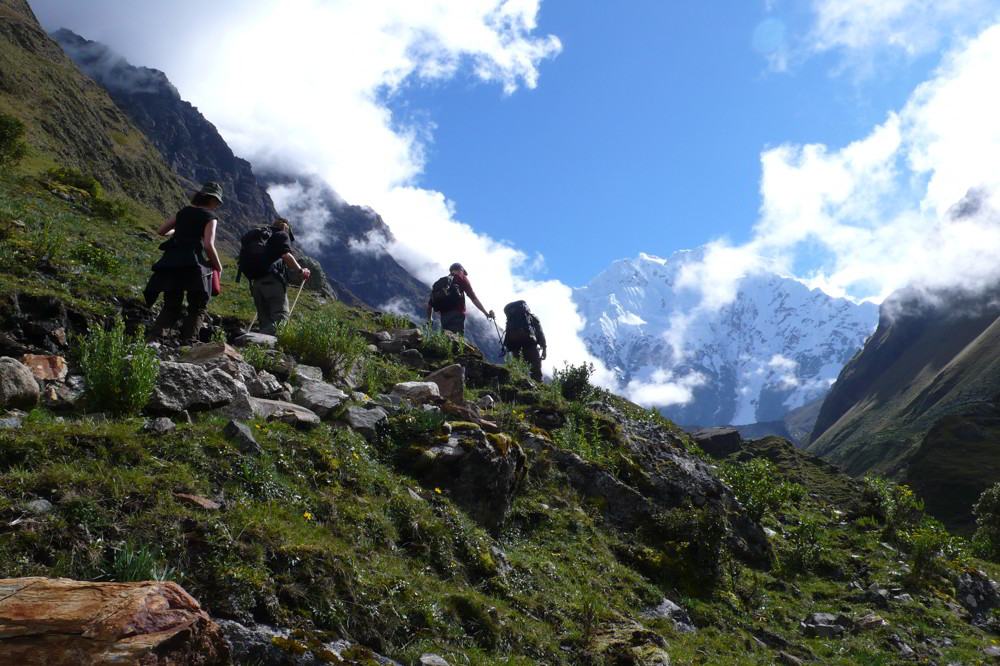 The Andes of Peru offers stunning mountain scenery, attracting outdoor enthusiasts from all over the world. From the classic Inca Trail to Machu Picchu, the luxury lodge-to-lodge Ausangate trek, to the challenging Santa Cruz trek in the Cordillera Blanca, Peru offers so many options for all abilities and interests. Aracari's collection of luxury treks take you through high snow-capped mountain passes, hidden Inca ruins, picturesque Andean villages, past waterfalls and streams, and up close to rare flora and fauna. Our expert guides, cooks and teams of porters will ensure you're trekking in comfort and style. Check out all our hiking and trekking options on our Peru trekking page.
2. Traverse Colca Canyon on the back of a Peruvian paso horse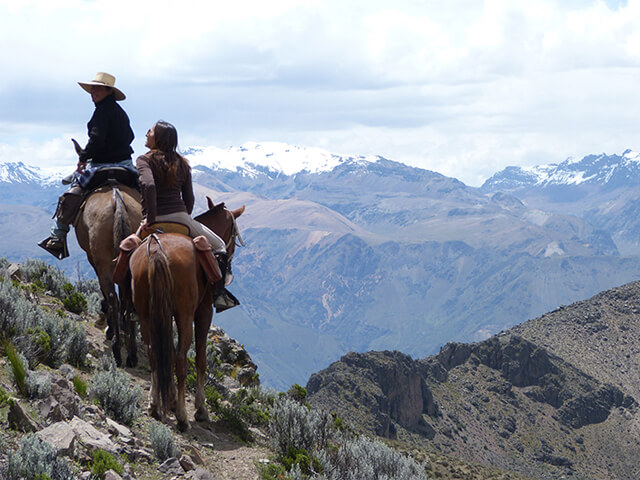 One of the deepest canyons in the world, Colca offers dramatic mountainous landscapes with volcanoes and ravines, and unique endangered wildlife such as the Andean Condor and Vicuña (family to the alpaca). Explore the region riding a world-renowned Peruvian Paso Horse, known for its distinguished, four-beat lateral gait called the paso llano. Explore Colca Canyon and nearby Arequipa on Aracari's Highlights of Southern Peru itinerary.
3. Cruise Alongside Humpback Whales in Mancora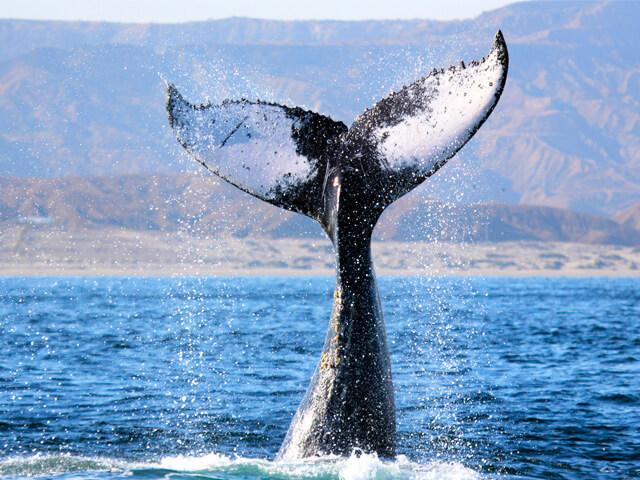 The Humboldt Current off Peru's pacific coast is teeming with marine wildlife, and at the right time of the year (August to October) offers a rare glimpse of humpback whales breeding and calving. Joining a team of marine biologists on a trip from Mancora is an insightful and interactive experience to get close to these majestic creatures. For a luxury stay in Mancora, we recommend the gorgeous boutique hotel KiChic or Arennas Mancora.
4. Delve deep into the rainforest on a luxury Amazon cruise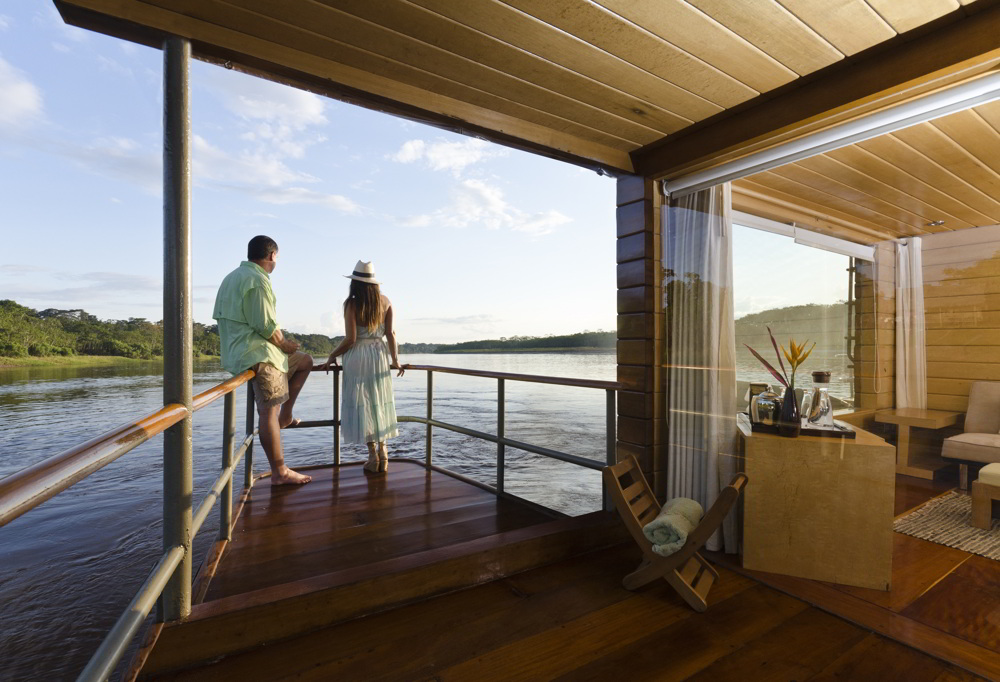 Visiting the Amazon Jungle, the world's largest tropical rain forest and one of the most bio-diverse places on the planet is an experience in itself, with such a concentration of wildlife. So how can that possibly be topped? Imagine discovering it all aboard a luxury cruise. With a large spacious cabins, exciting gourmet dining, and daily excursions led by expert guides, Aracari offers a carefully hand-selected choice of vessels, to offer a luxurious and immersive jungle experience. Check out our luxury Amazon cruise page for more details.
5. Watch one of Peru's top chefs prepare you a private 5-course meal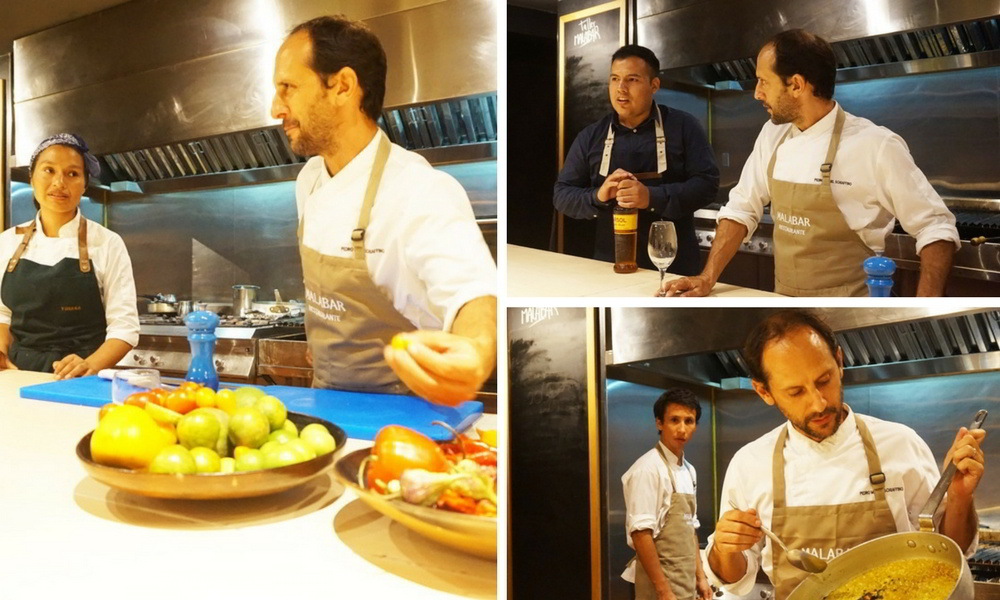 Peru is fast gaining a global reputation as the culinary capital of Latin America, thanks to its incredible natural ingredients and innovative and creative chefs. Bringing the two together, Aracari offers an exclusive private dining experience with chef Pedro Miguel Schiaffino. Specialising in championing the flavours and ingredients of the Amazon, chef Pedro will take your taste buds on a delectable voyage of discovery. Sit back and watch the master at work as he and his assistant prepare a special 5 course tasting menu, while sharing stories and anecdotes about Peruvian cuisine. Read our blog about this top Lima culinary experience.
6. Treat yourself aboard the Hiram Bingham train to Machu Picchu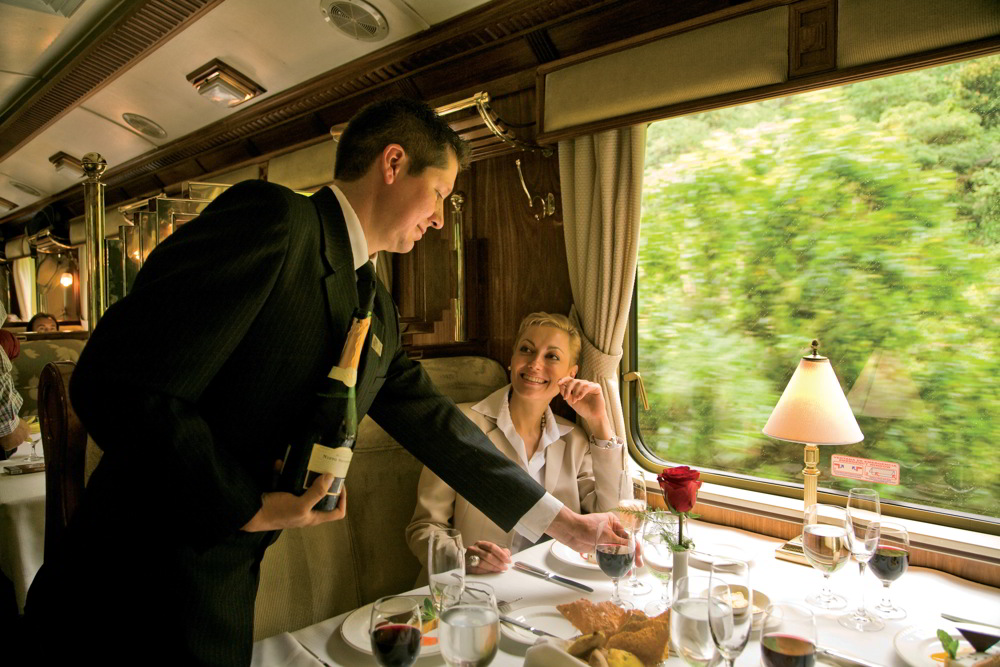 Bragging rights and that famous photo opp. Of course Machu Picchu has to be on the list of top 10 things to do in Peru. Whether you opt for the classic Inca Trail trek, the one-day trek, or arrive by train, the journey is justly rewarded with the incredible experience of visiting the ancient Inca citadel, Machu Picchu. Aracari specialises in Machu Picchu luxury trips and one of our top Machu Picchu experiences is to taking the luxury Belmond Hiram Bingham train to get there. With a three course meal, champagne and live music, it's the kind of luxury and decadence that befits such a special occasion. Read more about the Hiram Bingham here.
7. Discover the ancient cloud-city of Kuelap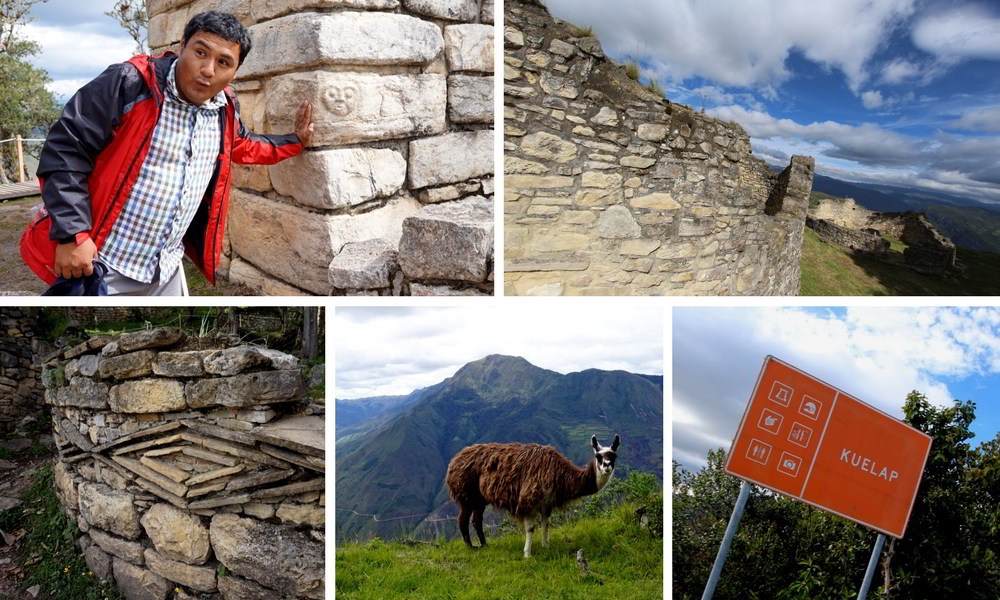 Known as the Machu Picchu of the north, but with far less visitors, Kuelap Peru is simply a spectacular archaeological site in an equally inspiring setting and a highlight of any visit to Chachapoyas. The largest ancient stone structure in the South America, it's well worth visiting and exploring the archaeological complex, which stands proudly on a hill, overlooking the cloud forest. Kuelap is one of many archaeological and natural sites to visit in this beautiful remote part of Peru. Check out our Peru's Best Kept Secret itinerary for a suggested route.
8. Ride the waves of sand in a sand buggy in Paracas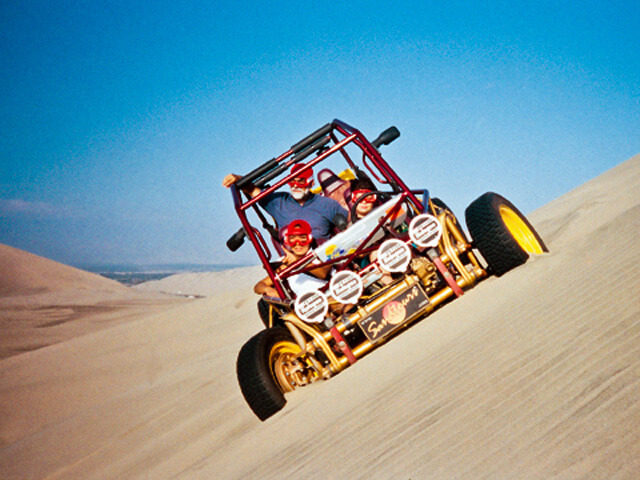 Explore the expansive lunar landscape of the desert and the never-ending sand dunes, some of which are over 100 metres high, aboard a speedy sand buggy. This unique and fast-paced adventure in the desert near to Paracas is led by a professional driver and offers panoramic views and the chance to sand board down the dunes. It's a great activity for a Peru family tour – guaranteed fun for the kids, and kids 'at heart' as well! If you're bringing the whole family, we recommend our Amazing Andean Adventure itinerary.
9. Explore Lima's past with a professor of architecture
Aracari offers only the best with top Peru specialists to accompany you. Luis Villacorta, an academic, has encyclopaedic knowledge of the history and architecture of Lima's historic centre. With a background in Renaissance architecture, and an interest in urban development and heritage conservation, this will be a tour like no other. Luis loves to share his home city with visitors, offering the best guiding in Peru and making for a memorable visit with conversations to recount for years to come. Read about our other top Peru specialists.
10. Visit the home and studio of Peruvian artist Augusta Barreda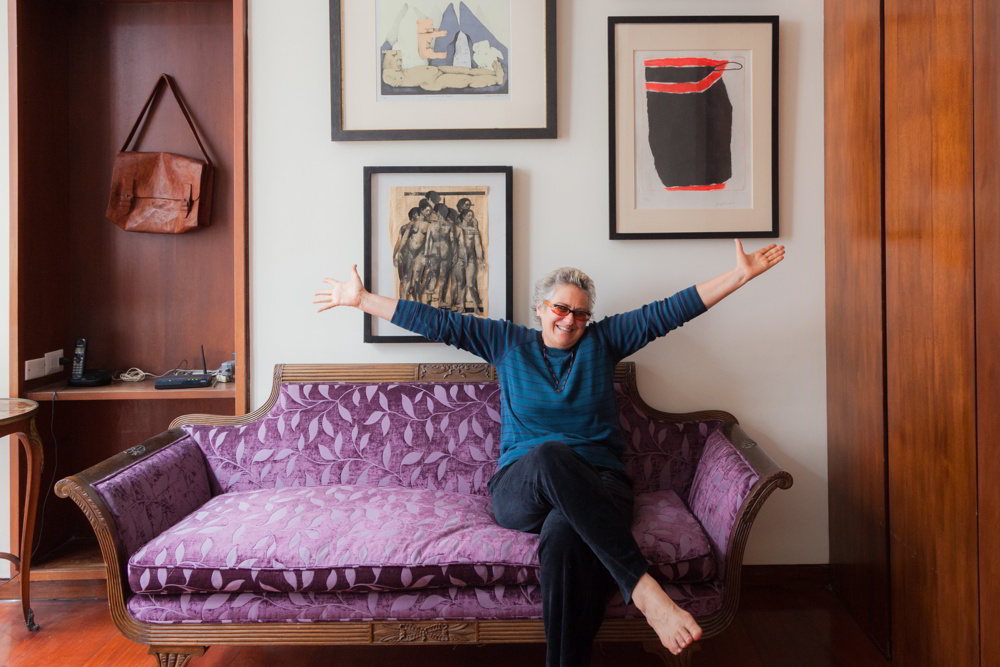 For art-lovers, Aracari can exclusively introduce guests to Augusta Barreda, a contemporary Peruvian artist and collector known for transforming bronze and wood into ethereal works. Guests will be granted access to her sea-facing Lima home, her private art collection, her own works and that of local artists her non-profit foundation supports. Aracari can facilitate exclusive visits to our carefully curated collection of private homes, across the country, offering special insight to Peruvian history, culture and art. Read more on our Private Homes Collection blog.
If our top 10 things to do in Peru has inspired you to come visit, then get in touch! Our expert planning team are ready to turn your picks into a luxury, tailormade trip to Peru, with all the details taken care of. Contact us or email travel@aracari.com