Exploring the iconic site of Machu Picchu is the highlight of a trip to Peru for many travelers, so you probably want to think carefully about the best time to visit Machu Picchu. As the specialists in luxury travel Peru, read on for Aracari's top considerations when planning a trip to Machu Picchu.
Best Time to Visit Machu Picchu – Rainy & Dry Season
In the Andes, the rainy season runs from November to March, and the dry season from April to October. The wettest months tend to be January/February. As Machu Picchu essentially straddles different climate zones, seeing rain in dry season and clear skies in the rainy season is not completely out of the ordinary, and of course weather patterns can vary slightly each year.
During the rainy season, anything from a light drizzle to a full downpour can be expected each day. The heaviest rain tends to be in February, which is when the Inca Trail is closed annually for maintenance. If you're travelling in the rainy season, you still have a chance of seeing blue sky at Machu Picchu – and we recommend visiting the site twice on two consecutive days to increase your chance of good weather. This time of year also brings its benefits – it's orchid season, with the hundreds of beautiful varieties endemic to the area flowering from October/November, right through till March. The site also takes on a mystical appearance when the clouds roll in! Read more about the weather in Peru.
Best Time to Visit Machu Picchu – Warmest Weather
The weather at Machu Picchu is warmest from November to March – though this also coincides with the rainy season months. At this time the hottest days can get up to 26° Celsius (79ºF), whereas at the coldest time of the year, in the early mornings of June and July, the temperature can drop to -2° C(-36ºF). However, generally, the weather is hot during the day, and cold at night, year-round.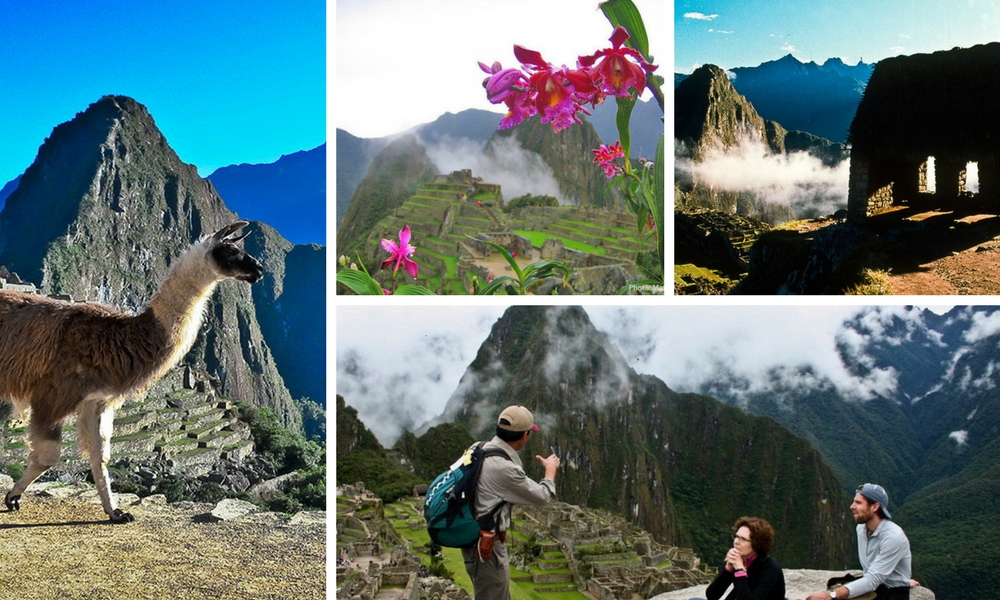 Best Time to Visit Machu Picchu – Avoiding the crowds
The busiest period at Machu Picchu, based on visitor arrival numbers, is between June and August. This coincides with the most favorable, dry weather conditions. Visitor numbers can also peak on national public holidays when more domestic visitors travel to Machu Picchu – a key national holiday is Fiestas Patrias, which takes place on the 28th & 29th of July.
If you're happy to risk the possibility of a bit of rain, you can be rewarded by fewer visitors at other times of the year, particularly in the shoulder months, between dry and rainy season, of May and October.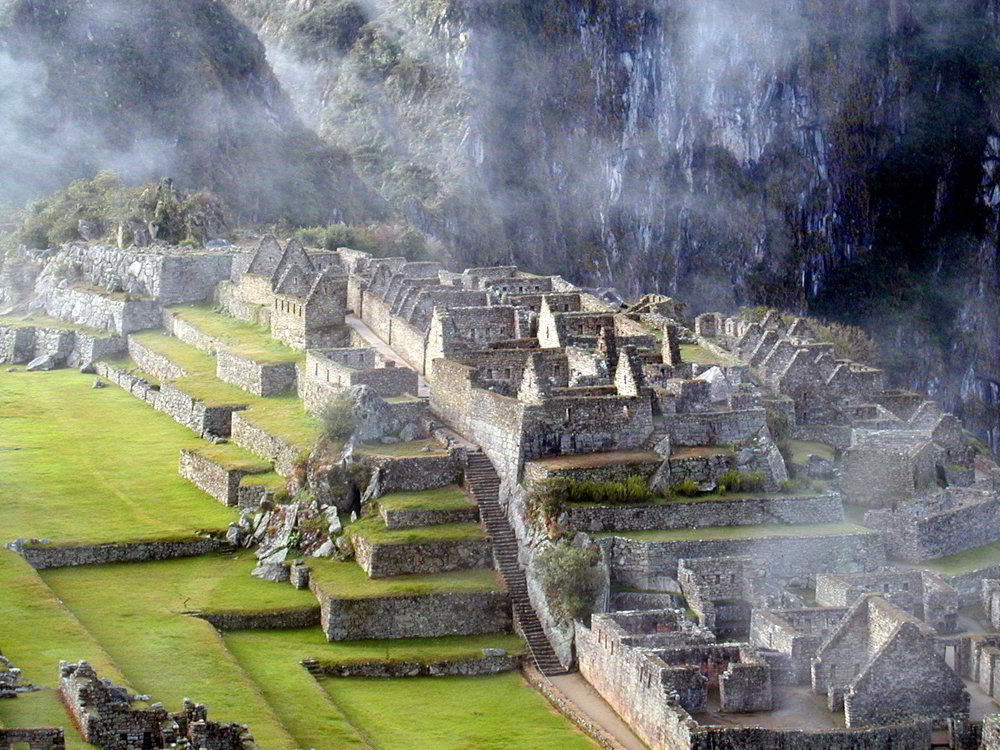 Best Time to Visit Machu Picchu – Time of day
Entrance tickets to Machu Picchu are divide into two slots: the morning (6am – 12pm) and afternoon (12pm – 5.30pm). If you want to visit both, you need to buy a separate ticket for each slot. If you plan to hike to Huayna Picchu or Machu Picchu Mountain, tickets are only available in the morning, so you should visit then.
To maximize the morning slot, we recommend spending the night prior in Aguas Calientes, as trains from Ollantaytambo start to arrive a little later in the morning. In all of our private, tailormade itineraries we recommend visiting over two days: arrive in time to visit in the afternoon on your first day, stay overnight, then visit in the morning on your second day so you can choose to take one of the optional hikes. Machu Picchu tends to be slightly less busy at the end of the day as day-trippers leave to take trains back to Ollantaytambo and Cusco.
For photography, early morning and dusk offer the chance to capture the ruins in lovely soft light and interesting shadows cast by the sun.
Best time to visit Machu Picchu – Combined with more of Peru
Peru is a country of many climates and ecosystems – we have the coast, desert, highlights, Andes and Amazon just to name a few. If like many people, your trip to Peru will incorporate several of these places, when you choose to visit might need to be balanced on other aspects of your trip, such as summer weather in Lima or rainfall in the Amazon.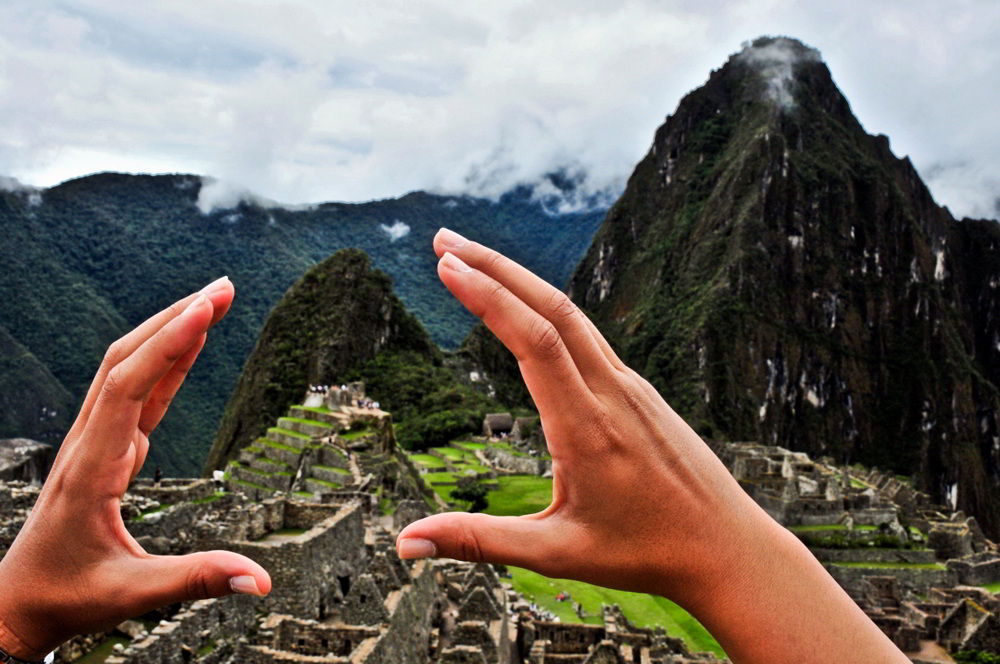 So how do you decide on the best time to visit Machu Picchu?
With a few factors to consider, it's good to talk to the experts. Aracari specialises in organizing Machu Picchu Luxury trips and tailormade trips to Peru and Bolivia. Our expert travel team can discuss the different locations you'd like to visit, what your travel style and priorities are, and then recommend the best time to visit Machu Picchu.
To start planning your private trip to Machu Picchu, contact us or email travel@aracari.com