Interview with Mark Green, Aracari Travel Planner
Machu Picchu is Peru's most popular tourist attraction, receiving close to 1.6 million visitors in 2018. Hiking to Machu Picchu, either on the Inca Trail or via one of the alternative trails, is a truly awe-inspiring way to journey to one of the 7 recognized new wonders of the world. Furthermore, the Inca Trail affords travelers the unique possibility of visiting 4 significant and beautiful Inca sites along the way. This is a unique feature of the Inca Trail. So, whilst the global pandemic may have put many people's travel plans for 2020 on hold, it certainly hasn't diminished their plans and aspirations for one-day visiting the lost city of the Incas. That's why we decided to interview Mark, one of our expert travel designers, who has kindly shared with us an update about hiking to Machu Picchu.
Mark moved to Peru from Great Britain over a decade ago. After several years exploring every hidden corner in the southern Andes and a lengthy spell accompanying tour groups along the hiking trails near Machu Picchu, Mark joined the Aracari team in 2013 as one of our expert Travel Designers. As an avid trekker, he has hiked most the trails in Peru. Mark's unique in-depth knowledge and first-hand experience of the trails make him the ideal person to discuss your plans to hike the Inca Trail to Machu Picchu.
Given The Ongoing Pandemic, Is It Possible To Hike The Inca Trail To Machu Picchu?
Pre-COVID, we would expect tickets to Machu Picchu to go on sale in December for travel in the following year. Similarly, Inca Trail permits for both the 4-day and 1-day trails would normally be released for sale in October for travel in the following year. In March 2020, when the pandemic hit, the Peruvian Government suspended all ticket sales for Machu Picchu and permits for the Inca Trail for the remainder of 2020. This included preventing those who had existing trips planned from undertaking their journeys. We [Aracari] have offered credits to all our clients, who had tickets already booked with us so that they can be used when the world heritage site reopens.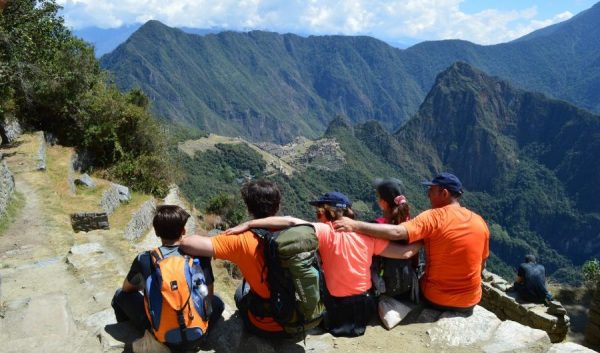 When Do You Foresee the Inca Trail Re-Opening?
Normally permits for the Inca Trail would go on sale around late October or early November. Unfortunately, no one can accurately predict when sales will re-open. It all depends on when borders re-open again. Given that the dry season [April – October] is the normal high season, it may well be that Inca Trail permits to go back on sale early next year, but it's impossible to know for certain.
What we do expect is that demand for Inca Trail permits and Machu Picchu tickets next year, will be significantly higher than normal given how many travelers in 2020 have had to postpone their trips. It's also possible that to reduce the health risks associated with the gathering of large crowds, even fewer tickets may be issued than in the past, accelerating the speed at which tickets sell out. Therefore travelers, who want to hike the Inca Trail when it reopens should arrange their permits as early as possible.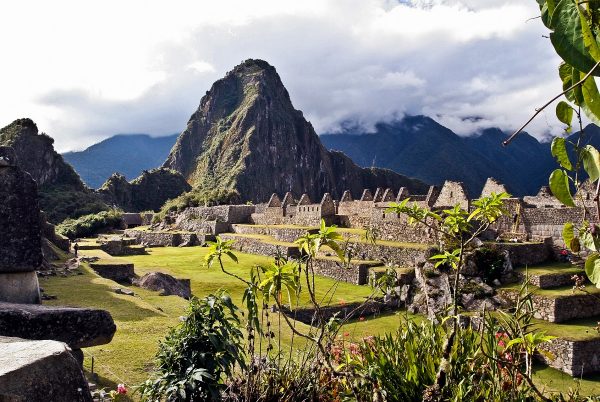 How Can Travelers Secure An Inca Trail Permit When They Go On Sale Again?
There are only a handful of vendors that are licensed to sell Inca Trail permits. Firstly, I recommend subscribing to the Aracari newsletter. We'll be among the first to receive any updates on when permits and Machu Picchu tickets can be purchased.
Secondly, people should keep in mind how long the pandemic lockdown has lasted. When visitors to Machu Picchu and the Inca Trail are allowed to return, the first of them are going to enjoy a once in a lifetime experience to explore Machu Picchu in its most natural and beautiful state since discovery in 1911. If you want to witness Machu Picchu at it's most lush, with the orchids and birds on full display then there's no reason why travelers shouldn't start discussing their plans with Aracari now. It will be the best way to ensure they are the first to get tickets once they come on sale.
Looking Ahead, When's The Best Time of Year To Hike Machu Picchu?
Traditionally the best time of year to hike to Machu Picchu is in the dry season, between April and October. The summer months of June, July and August are very busy, so we recommend the months either side of this, April to May or September to October. Families often prefer traveling in the earlier part of the year, when schools have spring break and Easter holidays, but these permits can sell out within days, so it's essential to be planning at least 6 to 9 months ahead of time.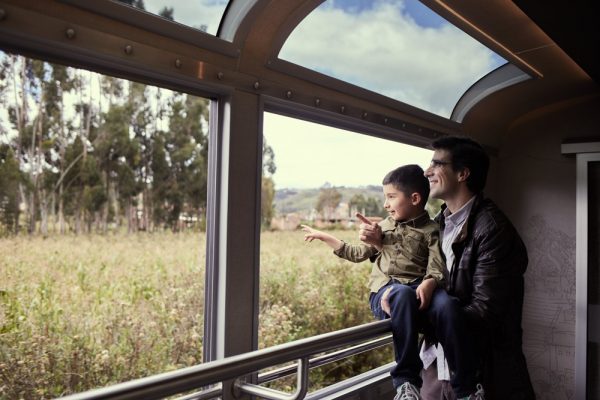 Can You Travel To Machu Picchu From Lima or Cusco, Without Hiking?
Yes. Machu Picchu is about 4 hours from Cusco. It involves a 2-hour coach ride into the Sacred Valley to one of three train terminals (Poroy, Urubamba or Ollantaytambo). A train then takes you onward to Aguas Calientes, a small town at the base of Machu Picchu. The journey takes around 1 hour 30 minutes. Finally, a 30-minute bus ride will take you from Aguas Calientes up to the entrance of the lost city.
If you want to travel to Machu Picchu from Lima, then the journey is the same, but you'll first need to get to Cusco. It's just a short 1-hour flight from Lima.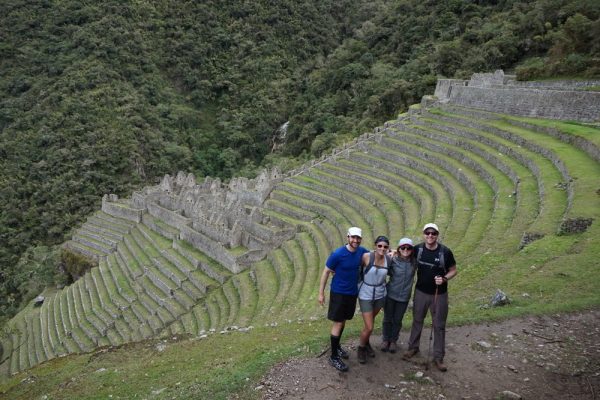 What Are The Ways To Hike To Machu Picchu?
There are perhaps three main ways to experience to hike the Inca Trail to Machu Picchu.
Aracari is one of the few operators to create an overnight, 2-day Inca Trail itinerary. It involves taking the train on the first day to Aguas Calientes, where you'll undertake a six-hour hike on the last section of the Inca Trail until you reach the sun gate entrance of Machu Picchu. Unless staying at the Belmond Sanctuary Lodge, you'll then journey back down to Aguas Calientes where you'll stay overnight at the Inkaterra Machu Picchu Hotel, which is an Aracari favorite. A bus will take you the next day back up to Machu Picchu for a full guided tour of the citadel. This option involves the least hiking but allows you to experience some stunning and gentle walks along the Inca Trail. For those with little time available, it's a very popular option.
Alternatively, you can hike the full Inca Trail which requires 3 days of overnight camping and hiking across 4 days. Aracari's treks are always tailormade to our clients, there are no fixed dates when the treks depart and everything is designed around your group's requirements. If you trek with one of the mainstream Inca Trail operators, you'll likely find yourself camping in the same locations as lots of other groups. We strategically plan our overnight stops and routes, so that they're away from the crowds and heighten the experience and sense of adventure. By the time you reach Machu Picchu, you'll have journeyed the entire ancient route used by the Incas themselves. There's nothing else like it in the world.
The third option if of course to hike on one of the many other trails. These routes do not end at Machu Picchu, but we can of course arrange at the start or end of your trip to transport you to the city.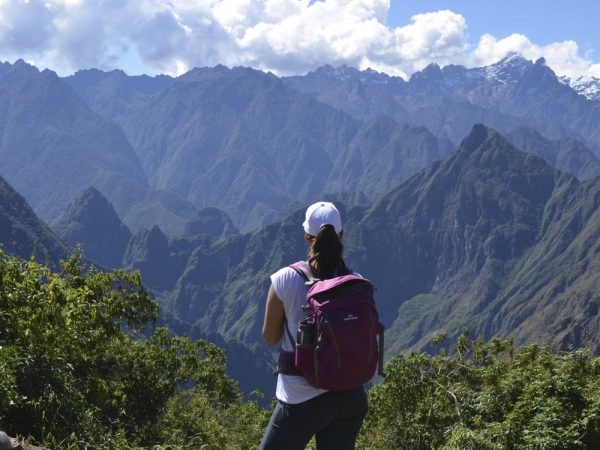 What Are The Best Alternatives To The Inca Trail?
It depends on what you're looking to get from the experience. The Salkantay Trek to the mountain peak of Nevada Salkantay (6,271m / 20,574 ft.) is often considered among the best trekking routes in the world.
For those who want to immerse themselves in the wilderness, then I can personally recommend the Vilcabamba trek. The route takes you through a contrasting mix of glacial and jungle terrain, where you'll be assured of stunning scenery and solitude.
If experiencing Peruvian culture is more your thing, then the Lares trek provides unparalleled opportunities to interact with local Andean people. Some of the oldest traditions in Andean weaving and embroidery are still practiced by the communities that live along this route.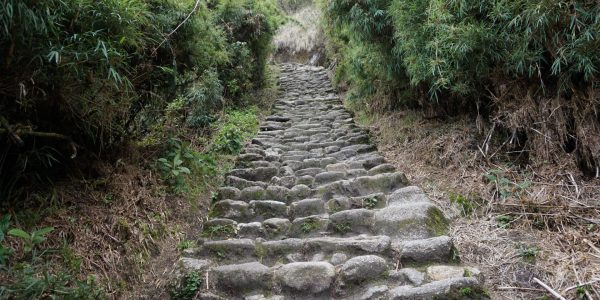 How Difficult Is The Hike To Machu Picchu?
Of course, you have to be reasonably fit. Although you don't need to be an athlete to hike the Inca Trail. As all Aracari's expeditions along the Inca Trail are arranged for private groups, all the hiking is completed at your own pace. There's no pressure to keep up with others. Often, the most difficult aspect of hiking to Machu Picchu is adjusting to the altitude. We always recommend our guests to ideally spend a couple of nights in Cusco or elsewhere in the Sacred Valley, before beginning their trek to acclimatize properly.
The hiking is also made easier thanks to a well-trained team of porters, who accompany and guide each group. The porters carry the vast majority of camping equipment, including tents, bedding, and essential supplies. A typical couple trekking the Inca Trail with Aracari might have 12-15 porters with them including a guide, trained chef, and perhaps even a masseuse, should anyone get any leg or back cramps. The VIP Trekking we offer is specifically designed to make these experiences more accessible and comfortable for people. We use a large, top of the range, tents and also travel with portable outdoor showers and toilets on expeditions. Aracari has an unmatched staff-to-guest ratio.
—
Machu Picchu tickets and Inca Trail permits are not currently available due to the impact of the global pandemic. When sales re-open, there will be a once-in-a-lifetime opportunity to experience Machu Picchu in its most natural state since discovery in 1911. The pandemic lock-down has given respite to the flora and fauna that live in Machu Picchu's surrounding cloud-forest and it is expected the orchids and birdlife will be on display in their fullest splendor for many years. Demand for tickets and permits is expected to be higher than normal and some of us here at Aracari are already thinking about planning our next trips to the lost city. Given the high levels of demand, Aracari advises all those contemplating a trip to Machu Picchu to start discussing their ideas with our team as early as possible to avoid disappointment and missing this chance of a lifetime.
To stay up to date with the latest developments, please subscribe to the Aracari newsletter or get in touch with one of our travel planners travel@aracari.com. We'd like to thank our colleague Mark for his contribution to this article.