In Conversation with Max Milligan : A Preview Of His Bolivian and Peruvian Photo-Workshops With Aracari
We recently had the pleasure of interviewing photographer Max Milligan, who spoke to us about his life in Peru, love of photography, and of course, what to expect from his two highly anticipated photography-expeditions running next year to Bolivia and Peru – in conjunction with Aracari.
A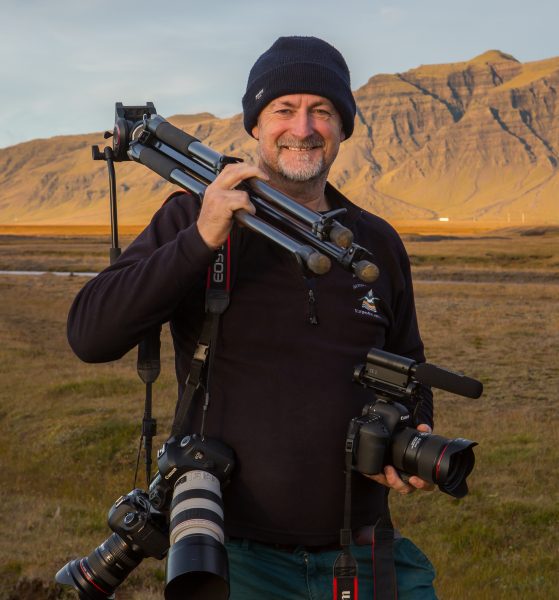 racari: What came first, your love of Peru or photography?
Max: I
It was the mid-nineteen-eighties, as a young documentary cameraman, when I was first sent to Peru. I knew very little about the country, but the intense culture and diverse landscapes quickly seduced me to an extent that I decided not to leave.
I was surrounded by natural wonders that inspired my passion for photography which then luckily turned into my career. During these formative years I opened the first pub in Cuzco. I became acquainted with many of the important local people. Everyone, from diplomats to generals, film crews, and shaman – would stop for a drink.
Fast-forward to today, Cusco is my home from home. I've lived there for twenty-two out of the last thirty-five years and have so many good friends, including grown-up godchildren and also have a small farm near Ollantaytambo.
A: What makes Peru so inspirational to you?  
Max: Peru has twenty-eight of the thirty–two defined climates in the world, and of the one-hundred-and-four classified habitats, eight-four exist within its borders. From snowcapped peaks to sweltering jungle you can experience unparalleled ecological diversity – particularly in the South East of Peru -around the Sacred Valley region, where the workshop will take place.
Cusco is small, colorful city that attracts an eclectic mix of visitors –most are on once in a lifetime trips. Honeymooners, wildlife documentary crews, internationally revered chefs seeking inspiration – the locals are very welcoming them and everyone is thrilled to be there – it's intoxicating to be around.
A: How does photography enable you to connect with local cultures when travelling?
M: The camera opens doors for you. In a location I've not visited before – I've learnt to photograph the grandparents and children first. They're never intimidated by the lens and it usually stirs interests from other local people. Eventually I'll get approached to take photographs of others and invited into unexpected places that just would not be accessible to me, if the camera was not in my hands.
On one occasion I remember being invited into the home of a local taxi driver. Inside was a large set of shelves containing human skulls. These were the man's ancestor's remains. It sounds macabre to photograph such a scene, but on that day I captured an atmospheric image of authentic cultural detail.
A: What should people expect to learn on these workshops?
M: The aim of both workshops is to come away confident thatanything that can be seen with your eyes, you can photograph.The workshops are for all abilities. I set individuals their own challenges, according to what they want to experience and improve upon. I've led workshops where some members of the group have not known how to remove a lens cover, whilst others have been photographing wildlife professionally in Africa for the last twenty years.
I am a pure photographer. This means we'll be aiming to capture the extreme landscapes, exotic wildlife and colorful people of these two countries as we see them, with virtually no post-capture enhancement.
The workshops are for all abilities. I set individuals their own challenges, according to what they want to experience and improve upon. I've led workshops where some members of the group have not known how to remove a lens cap, whilst others have been photographing wildlife professionally in Africa for the last twenty years.
A: Can you provide an example of a workshop exercise?
M: On a recent workshop in the Scottish Highlands – I set a group the challenge of photographing a wild salmon, just as it leapt upstream from the river. It's an incredible natural feat that lasts a few fractions of a second. We then reviewed everybody's images at the end of the day.

In South America, this might equate to freezing a hummingbird, mid-flight, as it flits rapidly between flowers.Whilst in the Salt Flats of Uyuni, we might be photographing a motionless landscape under the light of the stars for 5 minutes. Anyone who photographs these two contrasting scenes, should come away confident enough to capture anything on earth.
A: Are there any differences between the two workshops?
M: There's not really a difference between what you will be learned on these expeditions. For the Peru expedition we will be based out of Ollantaytambo, which will lend itself to capturing the unparalleled cultural and natural diversity of the region. You could argue, that that might be suited to a photographer who wants to document an array of people, Inca ruins and culture.
The Bolivia itinerary will visit more remote, off the beaten path, out of this world, destinations. Arguably, it's an expedition for the more intrepid photographer who has an experimental or artistic style. The salt flat and cactus forest landscapes are like being on another planet.
A: What is the most memorable photo you've taken in this region of the world?
M: One that stands out in my mind is perhaps a lesson in improvisation. I had travelled to the top of Machu Picchu to stay there for one night, intent on capturing a beautiful nighttime panorama under the light of the full moon.
Unfortunately, clouds had obscured the moonlight and entire night sky. I was about to pack-up my equipment, when I heard the last workers-bus engine start. I ran over to the edge of the ruin, set up my tripod and got a picture of the headlights and brake lights winding their way down from the top to the valley below with a 15-minute exposure capturing the complete snaking descent. I managed to record this rare image and capture an alternative view of one of the most famous roads in the world.
A: What will people remember most about these expeditions?
M: They'll remember standing alone among Inca ruins and immersed into authentic cultural environments. There will be moments of interactions with local people and sights never seen before. Having lived there half my life I can guarantee experiences that most visitors to the area would never get to see. Without local knowledge and connections – the locations that we'll visit are not easily accessed – the expeditions will be a true adventure away from the obvious tourist sites and scenes.
Thank you for taking the time to talk with us, Max.
—
Itineraries for Max's photography-workshop expeditions can be viewed via the links below. Group places are limited so please book your space now:
Uyuni salt flats photography workshop at Kachi Lodge; May 11 – 17 2020
Machu Picchu and Sacred Valley photography workshop; May 30 – 7 June 2020