An Exploration of the Sacred Valley: Our Team's Experiences in Cusco
The Aracari team is always on the lookout for unique experiences to offer our guests. Just before the lockdown, our team visited Cusco and Sacred Valley in search of unique experiences for our guests. They  returned with many ideas for exciting excursions combining art, learning and giving back.
Today we're sharing five stories from our team of travel designers, all of whom experienced fun and exciting adventures in Cusco which we have no doubt will be a hit among our guests.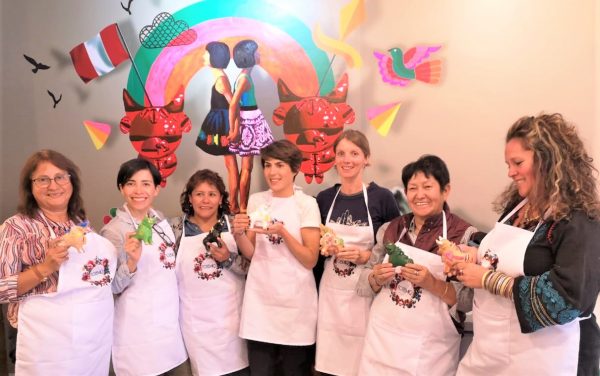 Traditional Andean Weaving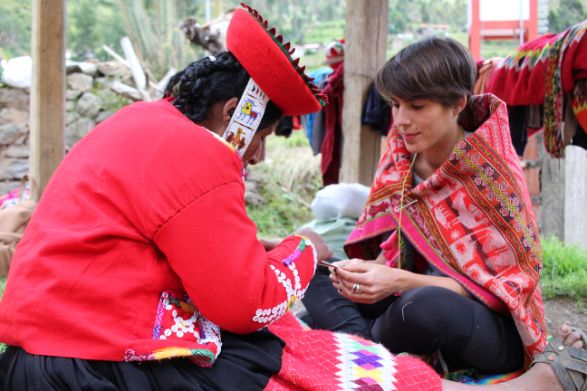 Blanca, Aracari's community manager, and a weaver herself, was the chosen one to explore several weaving communities in the Cusco region.
"I enjoyed the experience so much that it's hard to put it in words. The affection with which we were greeted by the community was incredible. As soon as we arrived, we were generously offered fresh muña tea to stave off altitude sickness.
At first they were hesitant to let me weave my own piece. Once they realized that I knew how to weave on a backstrap loom, a very special bond was created. We just became comrades. There was no language barrier. No Quechua or Spanish, just one universal language: weaving.
We also had the chance to experience the process of natural dyeing. Once the wool is spun, it is washed and dyed with natural products. We got to experience some of the generations of botanical knowledge. They use stems, roots, plants and flowers to achieve the vibrant colors that are so characteristic of the region."
Magical Realism in the Andes – the Bulls of Pucara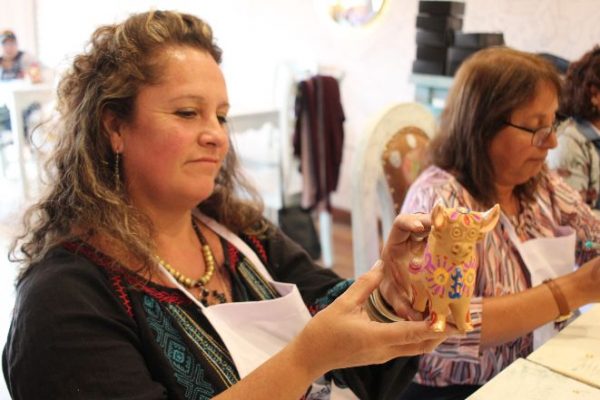 In Cusco, Monica learned all about the Bulls of Pucara and tried her hand at decorating her own.
"The ceramic Pucara bulls are symbols of happiness, protection, and fertility brought over by the Spanish conquistadors and quickly adopted into local folklore and tradition.
In the "Be a Cusqueñan Artist" workshop with the enchanting Berenice Diaz, I learnt about the techniques traditionally used for decorating the famous Pucara bulls.
In the back of her sister's cozy café, Berenice began by demonstrating how to apply thin sheets of gold, silver and copper foil. Next we painted the bulls with bright acrylic paint. As we decorated, Berenice explained the symbolism embedded within the bulls – the wild eyes, protruding tongue, and spiral designs representing the circle of life.  As I painted, I felt connected to a tradition much bigger than myself. This entertaining activity is for anyone who wants to express their creativity in a way unique to Cusco!"
The Intercultural School Sol & Luna in Urubamba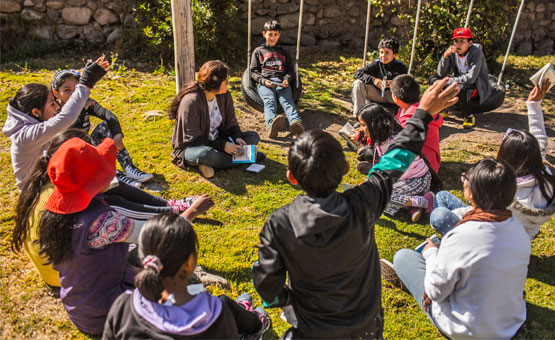 Joanna visited the Intercultural School and foster home Sol & Luna in Urubamba. The hotel is connected to and funded by Hotel Sol & Luna, (Relais & Chateaux) our favourite hotel in the Sacred Valley.
"We arrived at the school just as classes started and Monica – the school's social communicator – gave us a tour.
We learnt that the school has a special inclusion program for children with disabilities. They have their own class and we were invited to the meet the children. The children range in age from 6 to 26 years old. We were received with wide smiles and hugs – even though they'd only just met us!
The association has recently opened a foster home for some of the children who attend the school. It's called Hogar Sol & Luna, and we were invited to visit and meet with Petit, the founder and owner of Sol & Luna lodge. The home is colourful, vibrant and full of energy.
Travelers from all over the world are invited to visit the home and spend some time with the children. I strong recommend doing so, as it was an experience I'll never forget."
Crafts of the Andes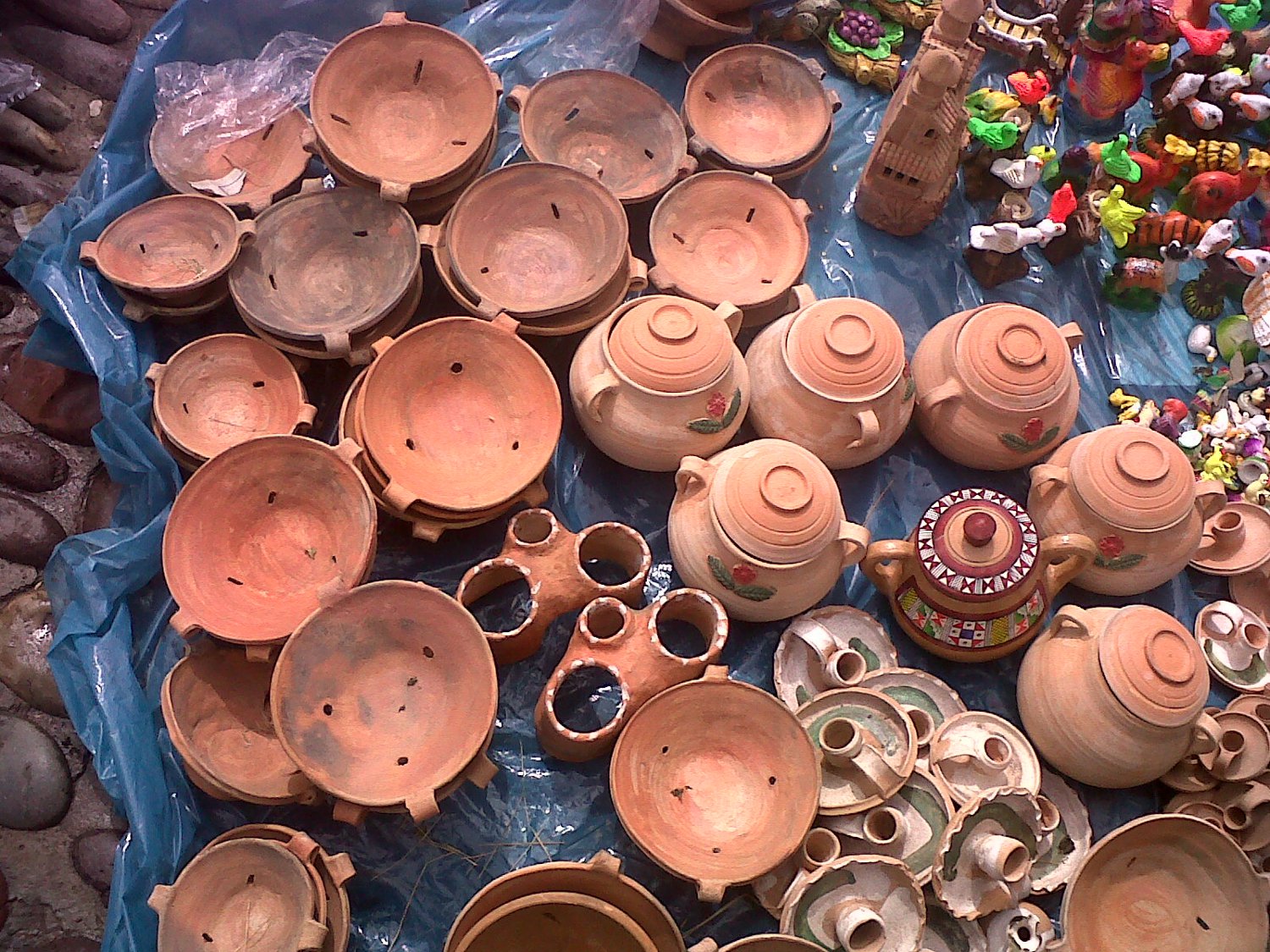 Vicky visited an Andean community to learn all about their artisanal heritage.
"I was thrilled to visit the Chichubamba community and meet several local artisans at their homes. We were able to try our hand at some of these wonderful crafts and come away with new knowledge and skills.
We first visited the home of a ceramicist. Here they make ceramics with Andean iconography. Each ceramic piece is made on a lathe and painted by hand. It is a completely manual technique with a very high level of quality. We were invited to paint our own, and found it very relaxing and immersive.
Then we walked through the beautiful streets to the next home. Here we learnt all about the history of cacao. We were shown the fruit, the seeds and the process of roasting, grinding and turning it into a paste. As it is roasting, a delicious aroma is released and by the end we were all craving a cup of hot chocolate."
Casitas del Arco Iris: A Hotel with Heart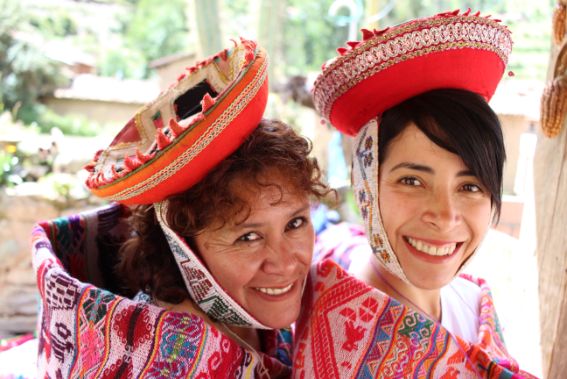 Yris stayed at Casitas del Arco Iris, a hotel with heart near Urubamba.
"Fundación Niños Del Arco Iris is a school near Urubamba town for underprivileged kids. Here they are given hope for a better future through schooling, wholesome nutrition, medical care and support.
I was given a private tour of the property by Susy Caballero, the school's general manager. Niños del Arco Iris Foundation was founded by Helena Van Engelen in 2001. It started as a shelter for 18 kids in vulnerable conditions, but little by little it grew. Today there are almost 180 students from 15 local communities who attend the school.
The hotel was created in the early days to provide accommodation for the volunteers and teachers. But since 2008 it has operated as a hotel where travelers can stay in a tranquil bungalow in the garden-like surroundings of the Urubamba countryside. A stay at the hotel is a wonderful way to support the foundation's wonderful work."
At Aracari, we visit and try all the experiences we promote. We then tailor and curate the experiences to create the ideal experience for our guests's tastes and requirements in travel. If you would like these experiences in a Peru itinerary, contact one of our travel designers today.