Peruvian gift ideas
If you're living in or traveling to Peru for Christmas, these Peruvian gift ideas will make for a great way to bring back a little bit of the culture. Here are some hand-picked present suggestions from some of our favorite stores in Lima, Cusco, and the Sacred Valley, that your family and friends will be sure to love.
1. Jams
Peru has a diverse selection of tasty fruits. Spread your favorite on your Christmas pannetone by eating them in jams! Las Gabas mermeladas has an amazing selection of 100% natural jams that have no preservatives with Peruvian flavors, including mango with maracuyá and green pepper, aguaymanto with brandy, and mandarina with vino moscatel. You can get these tasty treats at Peru Pa' Ti in Lima, which sells gourmet products and handicrafts from around the country. The shop also has a lovely sit-down space to enjoy other Peruvian culinary classics such as hot sandwiches, ceviches, tiraditos and anticuchos.  
Peru Pa' Ti
Av. Armendáriz 546, Miraflores, Lima
Tel. 445-5099
Tuesday – Thursday: 8am-11pm, Friday – Saturday: 8am-12am, Sunday: 8am-8pm
2. Ornaments
Now that the holiday season is upon us, it is time to visit Las Pallas' Christmas collection of ornaments, nativity scenes and more. Starting in late November, their Christmas-themed room displays an enormous cactus covered with ornaments from all over Peru that are all for sale in the shop. Below the cactus are 'mountains' with various nativity scenes from around the country on display. Mari explained the different materials the figurines were made from and where in Peru they were made. Mari Solari's shop is a must for those visitors to Lima looking for vintage pieces of folk art from throughout Peru. Las Pallas is located within Mari's home, a lovely Barranco mansion.
Las Pallas
Calle Cajamarca 212, Barranco, Lima
Tel. 477-4629
Monday – Saturday: 10am-8pm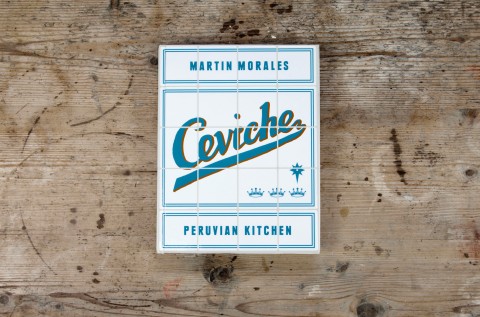 3. Peruvian cookbook
Lima is considered the gastronomic capital of the world. Give the gift of Peruvian cuisine with a cookbook. We personally love Ceviche: Peruvian Kitchen by Weidenfeld & Nicolson, by Martin Morales, but there are a number of great options if you peruse the selections in the Lima bookstores as alternative Peruvian gift ideas. One of our favorite bookstores is Liberaría El Virrey in Lima, an exceptionally well-stocked bookstore in Miraflores that is pleasant to browse.
Librería El Virrey
Calle Bolognesi 510, Miraflores, Lima
Tel. 713-0505 / 444-4141
Monday – Saturday: 9:30am-8:30pm; Sunday: 11am-7pm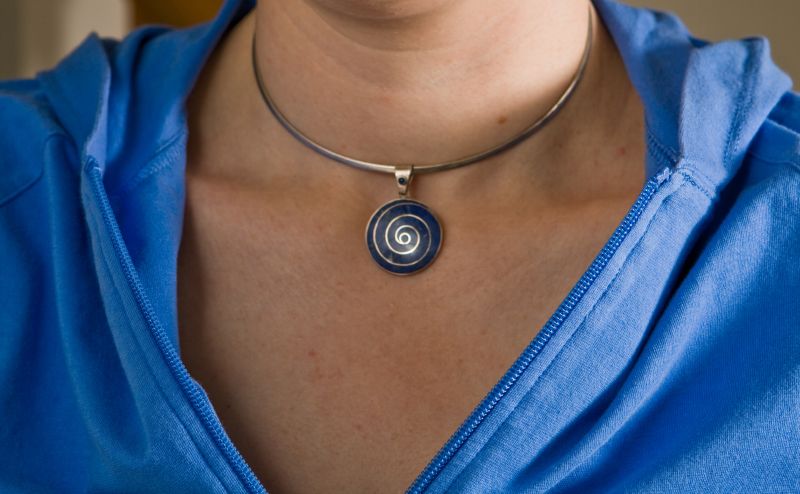 4. Silver jewelry
Peru is one of the world's largest silver producing countries, so naturally it has a wealth of silver jewelry that makes the perfect gift for a significant other. Many Peruvian jewelry stores also have designs inspired by pre-Inca and Inca styles. Novedades Peruanas sells good quality silver jewelry with creative and unique designs at an excellent price.
Novedades Peruanas
Av. La Paz 559, Miraflores, Lima
Monday – Sunday: 10am-8pm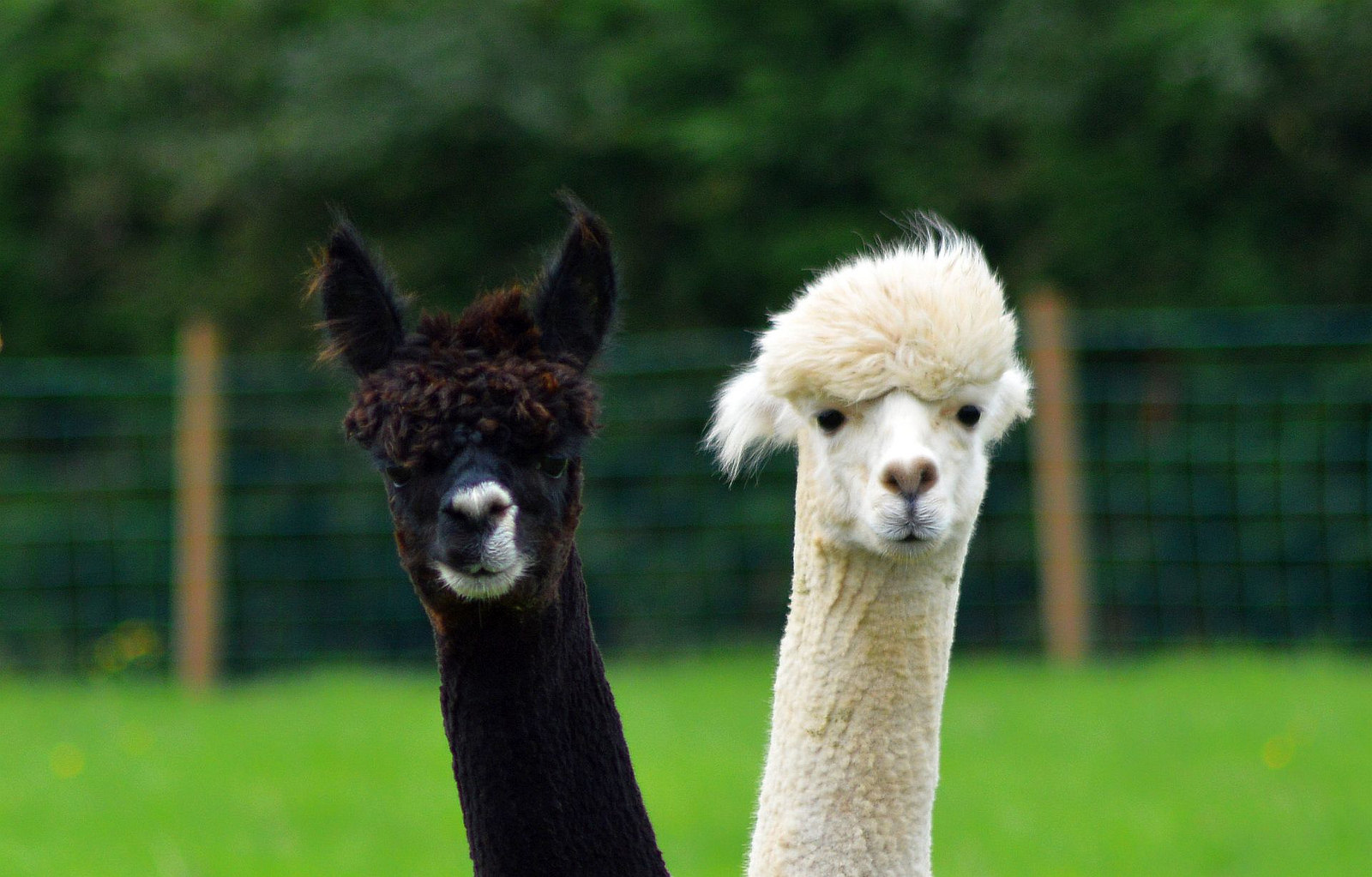 5. Alpaca sweater
Cozy alpaca wool is perfect for friends and family living in countries where it is cold during Christmas. Sol Alpaca sells fine alpaca and vicuña garments in contemporary styles.
Sol Alpaca
Larcomar Shopping Center 111-112,  Miraflores, Lima
Tel. 651-7451
Open daily: 10am-10pm
6. Retablos
Retablos are a form of folkloric art from Peru, whereby a portable wooden box is carved to feature a religious or historical scene. The best place to find these traditional Andean handicrafts is at Santuranticuy, but they can also be purchased at Las Pallas in Lima.
Santuranticuy Market
Plaza de Armas de Cusco
December 23 and 24 only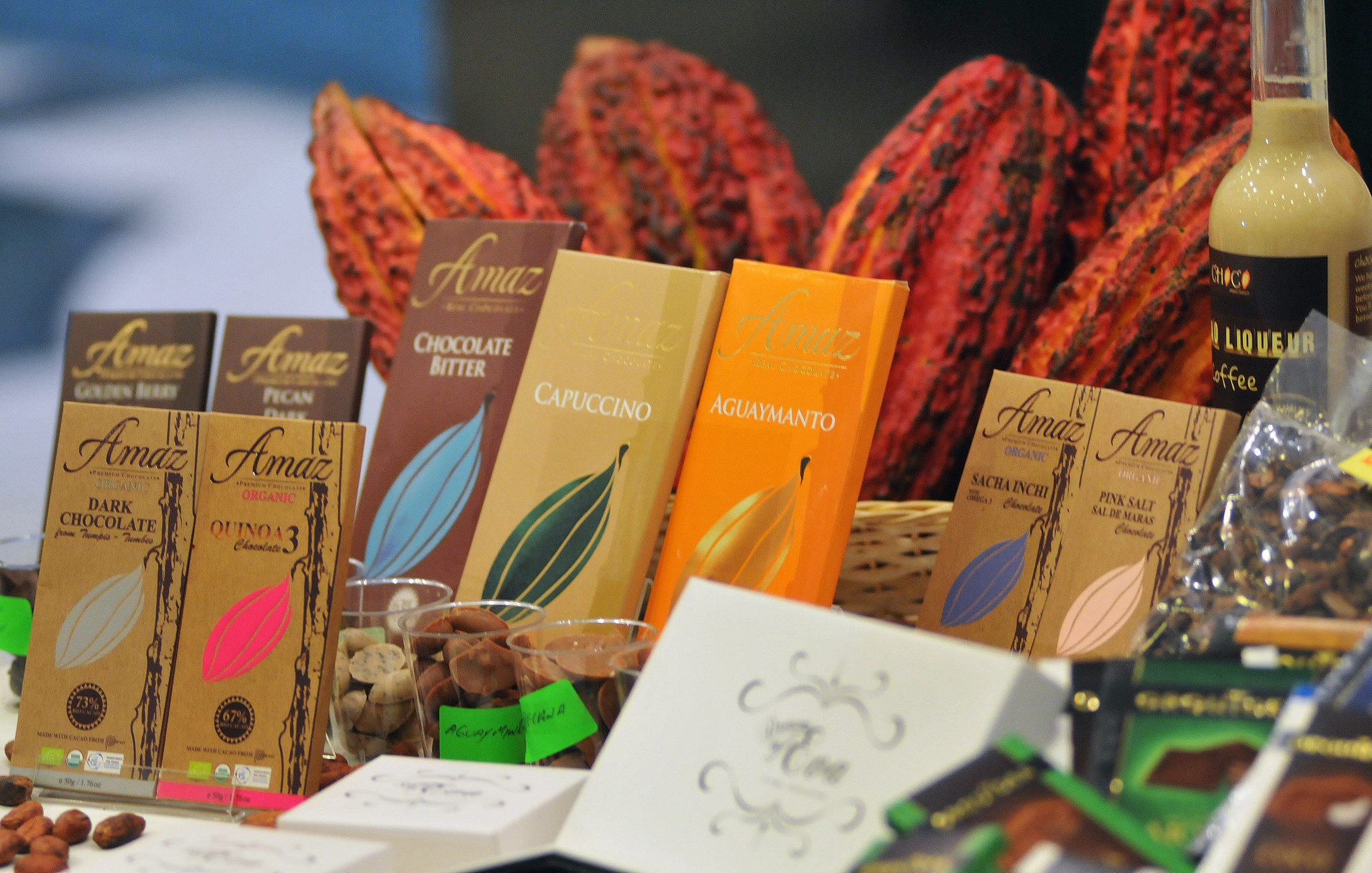 7. Chocolate
Peru produces some of the best chocolate in the world. Cacaosuyo recently won the International Chocolate Award for Best Plain/Origin Milk Bar in the world. Besides, who doesn't love chocolate? Xocolatl sells high-quality Peruvian chocolates and pastries that combine aromas, textures, and flavors and are made with local ingredients.
Xocolatl
Calle Manuel Bonilla 111, Miraflores, Lima
Tel. 242-0143
Monday –  Saturday: 11am-11pm, closed Sunday
8. Textiles
Andean cultures are known for their colorful pattern textiles. The Center for Traditional Textiles in Cusco is a non-profit organization founded in 1996 devoted to fostering traditional weaving techniques. The Center works with five communities situated in the valley around Cusco. It is the best place to buy high-quality textiles in Cusco.
Center for Traditional Textiles in Cusco
Av. El Sol 603, Cusco
Tel. (084) 228-117 / 236-880
Monday – Friday: 8am-8pm; Saturday: 7:30am-8pm;
Sunday: 9am-8pm
9. Cuzqueño style colonial painting
The Cusco School refers to an era of art history in Peru whereby Roman Catholic painting traditions melded with Andean sensibilities and inspired artists to create fascinating hybrid works. Traditional Catholic figures were painting with Andean facial features, and most paintings were embellished with shiny gold paint. Visit Artesanías Medívil in Cusco for a large selection of fine handicrafts, particularly statuettes and replicas of Cuzqueño style colonial painting. 
Artesanías Medívil
Plaza San Blas, N 619, Cusco
Tel. (084) 233-247
Monday – Saturday: 9am-9pm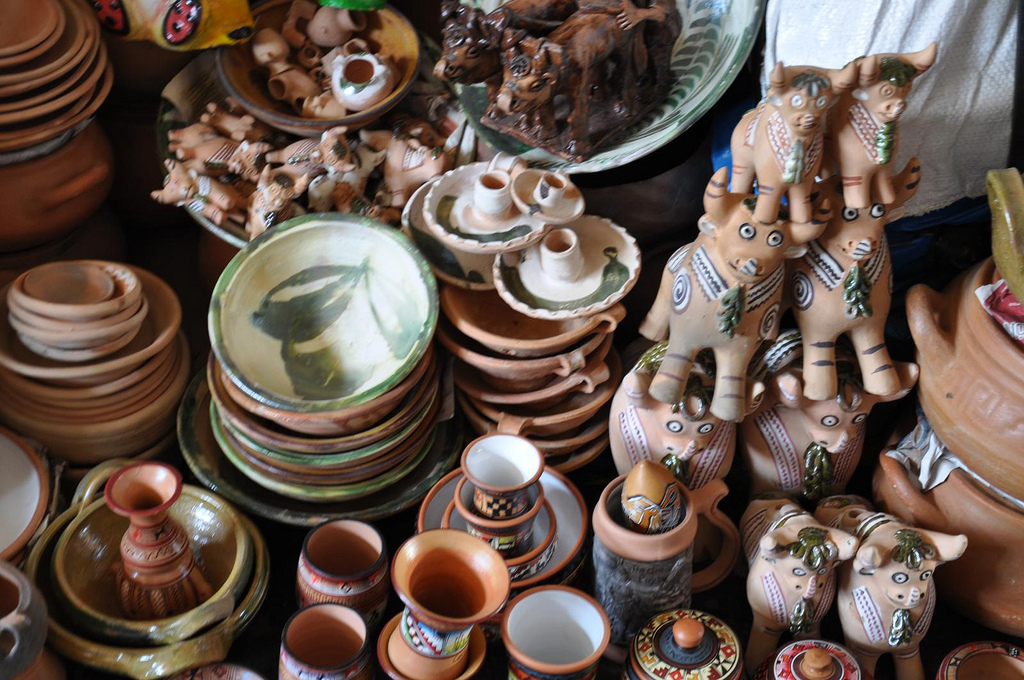 10. Ceramics
As evidenced by the Museo Larco and other fabulous museums in Peru, the Incas and their predecessors boast a rich history of ceramic arts. Ceramics Seminario is a workshop in Urubamba with pottery by Pablo Seminario and his wife and run by their two sons. The educational tour shows the steps in each room, ending in their showroom where you can purchase gorgeous bowls, plates, and tiles that are available for international delivery.
Ceramicas Seminario
Av. Berriozabal 405, Urubamba
Tel. (084) 201-086 / (084) 201-002     
Monday – Sunday: 8am-7pm