Described by former U.S. President Bill Clinton as "Woodstock of the mind," the international Hay Festival is an illuminative gathering of thinkers from around the world. For the first time in 2015, and bi- annually moving forward, a Hay Festival sister celebration took place in Arequipa, Peru congregating some of the intellectual minds of South America.
The most recent Hay Festival Arequipa was in November of 2017, and the next is due to take place in 2019. If you are interested in traveling to Peru for one of its many festivals, contact us.
Hay Festival Arequipa
The Hay Festival of Literature & Arts began as an annual literary festival held in the town of Hay-on-Wye in Wales. The modern iteration includes a number of performances and film previews, and a children's festival that runs alongside the main event. Since its inception in 1988, it has expanded internationally, including festivals in Bangladesh, Kenya, Spain and now Peru. 
The Hay Festival Arequipa program features a number of South American authors, musical guests, and art exhibitions. We caught up with Cristina Fuentes de la Roche, Director of Hay Festival Americas, ahead of the 2015 edition, to learn more about the event.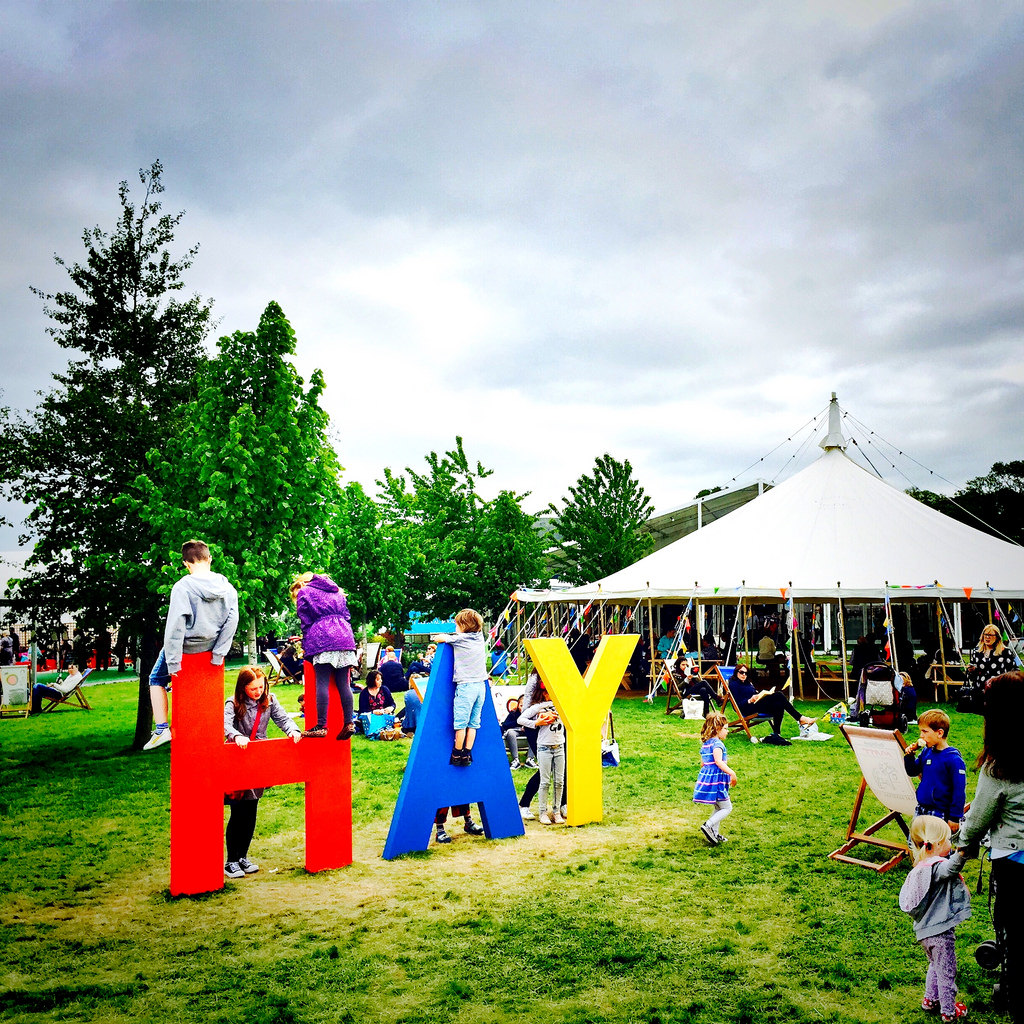 ARACARI: First, tell us a little about your background. What does your role as director entail? How did you get involved with the Hay Festival?
CRISTINA FUENTES DE LA ROCHE: I am licensed in Business Sciences with Master's degrees in Cultural Management and Literature. I have spent many years working in the cultural management sector, and have been working for the Hay Festival as a creator and director of the festivals in the Americas since 2004. We started with the Hay Festival in Cartagena de Indias [in Colombia] in 2006, followed by Mexico in 2010, and now we are starting in Arequipa, Peru. I am also the co-director of the Hay Festival in Segovia, Spain. Additionally, I have directed the projects Bogota39, Beirut39, and Africa39, which each select and celebrate of the 39 most interesting writers younger than 40 years old in each of these regions recognized as world leaders in literature by UNESCO. I have always been interested in literature, and when Peter Florence, the founder [of the Hay Festival], proposed that I join the Hay Festival, I didn't have any doubts.
A: How do you choose to hold the Hay Festival sister event in Peru this year? In the same vein, how did you choose Arequipa of all the cities in Peru?
CFR: It started as a suggestion from [Peruvian novelist and Nobel Prize recipient] Mario Vargas Llosa, who is a regular invite to all the Hay Festivals around the world. We went to Peru and to Arequipa, and it seemed like the perfect location for its rich cultural, architectural, historical, and humanitarian traditions. We were delighted to work with the public, private, and academic sectors of the city and the country to make this festival possible.
A: The website claims that Hay Festival Americas aims for this sister event to happen annually in Peru. Will it be held in Arequipa every year?
CFR: Yes, that's the idea. Holding the festival in the same place is generates activity and leaves a legacy the whole year. In Cartagena, for example, we conduct reading and writing programs for children living in vulnerable areas during the year, and the Hay Festival is a culmination of this effort. This doesn't take away from our extra activities before or after the festival in other parts of the country. For example, various authors are going to a second showing in Lima or in Trujillo, and a few authors will conduct workshops in Moquegua.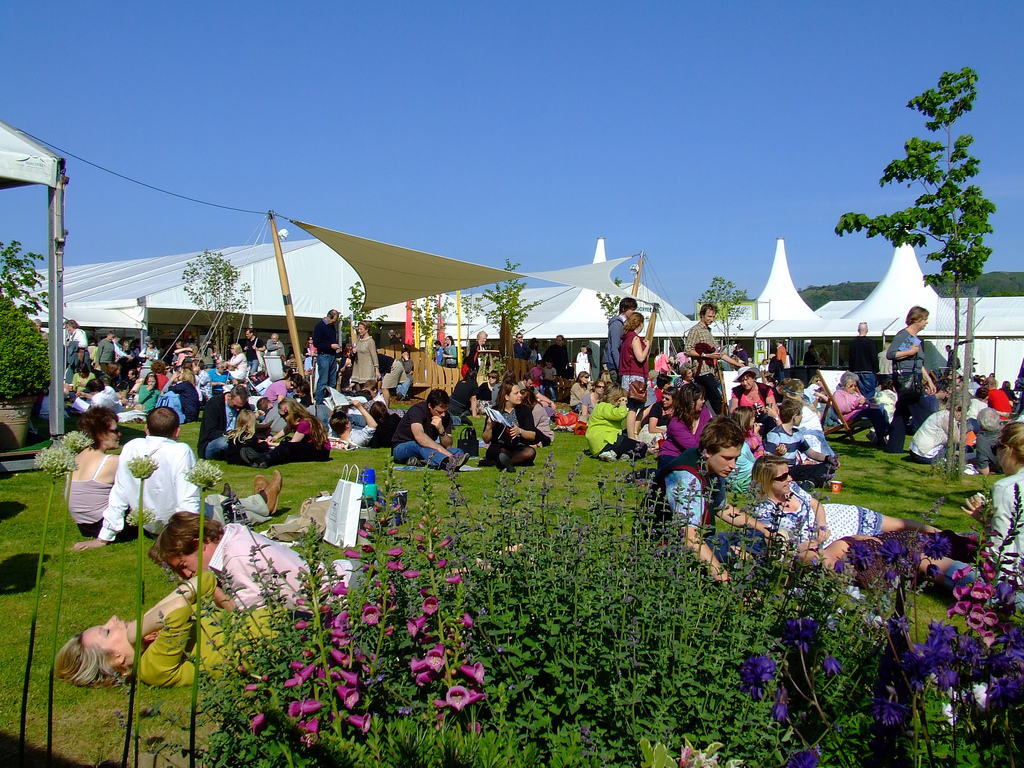 A: Are the majority of the authors, performers and artists Peruvian, or do they come from around the world?
CFR: The thing that characterizes the Hay Festival most is its very international program, but, of course, this includes a large national presence. We bring authors from Lebanon, from many countries in Europe, Africa, the United States, and lots of other countries in South America — this grand banquet of different ideas from different points in the world is what makes the festival a truly refreshing exchange of both local and international ideas.
A: Do you expect that the guests will be mainly Peruvian, or is the crowd more international?
CFR: This first year, we have evidence that most guests are coming from different parts of Peru and Chile. The idea is that the Hay Festival in Arequipa will turn into a great cultural congregation and tourism destination, like the festivals in Cartagena and Segovia. That mix of the public with the common interests of Arequipa, the rest of Peru, and other places in the world is what makes the festival magic.
A: What have been the biggest challenges in planning the event this year?
CFR: There are always challenges with the first edition: financial challenges, logistic challenges, challenges with working with a new team that still has to integrate itself with the rest of the team, which is spread out all over the world. But this first year is also very, very special. It's a unique experience to see how our associates in the public, private, and academic sectors believe in this vision and are excited to support us and watch the project grow. It's magical.
A: The Hay Festival is usually accompanied by a smaller event for children. What do you plan to do this year for younger guests in Arequipa?
CFR: Yes. In all parts, we organize a Young Hay just for students and a Little Hay Festival for children. In Arequipa, we work with University of San Pablo. This year, we're starting a pair of workshops for the youngest guests, which will grow in future editions. For us, the young people and children are fundamental.
A: There are so many events! What are you personally most excited for?
CFR: It is an eclectic program with big names in literature, philosophy, journalism, and film, as well as different generations of writers, so there many options for all different tastes. I always get excited for the public to hear about a new author, it's like opening a door to a new world.
A: What should visitors know before coming to the Hay Festival in Arequipa?
CFR: Participating in the festival is a great gift for the soul, to stop and reflect about the current state of the world and how it could be tomorrow…besides, it's a great party! The program can be found here. It is free for students, but you need to make reservations online. Guests can reserve tickets for the talks they walk to see as well. Get excited!
Interested in traveling to Peru for the Hay Festival Arequipa?
Contact us today for expert travel advice. 
For more information about the Hay Festival at Arequipa, check out the Hay Festival Arequipa website.