Behind the Scenes at Leymebamba Museum
Located just a few minutes from the main square of the town of Leymebamba and directly across the street from Kentitambo, the best accommodation in the area, the Leymebamba Museum is home to an exquisite collection of artifacts from the Chachapoyas civilization, a mysterious pre-Inca society which we know little about.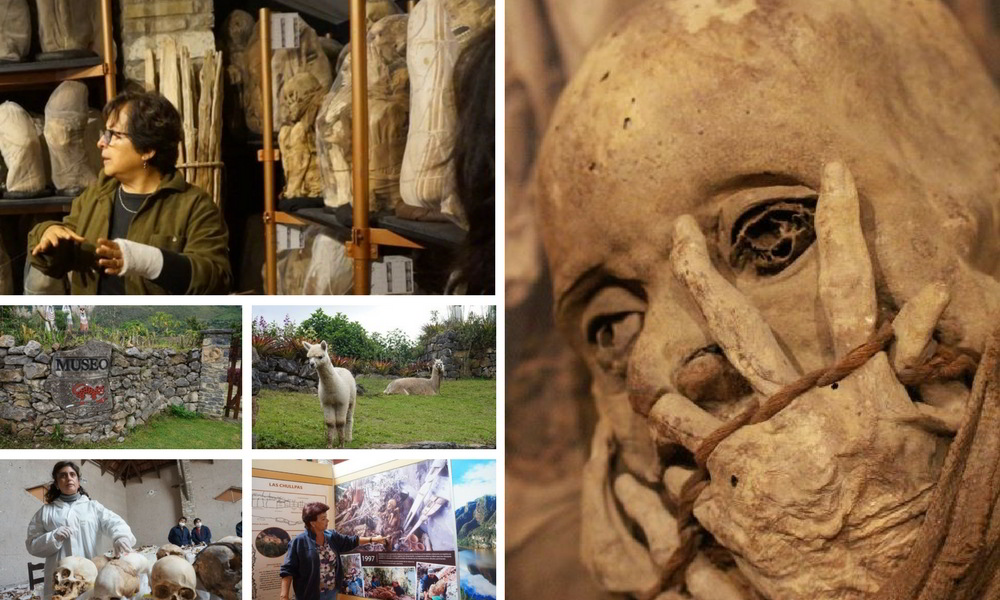 ---
Visit Leymebamba Museum: Aracari offers exclusive access visits to Leymembama Museum as part of a private 5-day Peru's Best Kept Secret Chachapoyas tour, including Kuelap fortified city and the sarcophagi of Karajía, with an expert guide and private driver.
---
Meet the mummies of the Leymebamba Museum
In 1997, mainstream media was alerted to the discovery of burial tombs and mummies on a remote cliff above a lake – Laguna de los Cóndores – an arduous 10-hour journey by mule from Leymebamba. Built by the pre-Inca Chachapoya civilization, this was a sacred place to honor the dead. Slashed open by looters looking for sellable treasure, the NGO Centro Mallqui embarked on an emergency salvage mission, removing the contents of the tombs and taking them to a lab in Leymebamba for urgent conservation work. The findings were so special that they merited the creation of their own museum.
The museum was purpose built to house and protect the mummies and other artifacts from the Laguna de los Cóndores site. It is well-designed aesthetically with an easy to navigate layout. Exhibits have insightful descriptions in several languages. Set in beautiful gardens with resident llamas, the Kenti Café next door offers a great spot to relax and enjoy a cup of coffee and freshly baked cake.
Guided Tour of Leymembamba Museum with the Director
Enjoy a full and insightful tour with one of the directors of the museum. The four main rooms of the museum are home to the diverse finds from the clifftop tomb site including ceramics, textiles, wooden figures, bones, and quipus (knotted strings used for accounting) with insightful narratives on Chachapoya life and culture.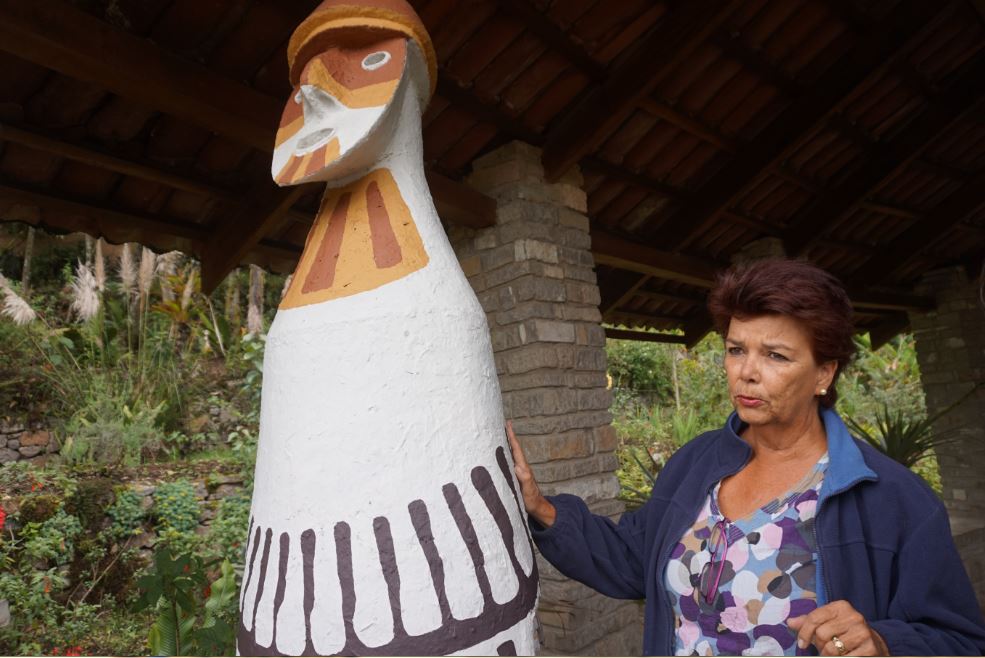 Aracari guests are offered exclusive behind-the-scenes access to areas of the museum not usually open to the public, including the special climate-controlled depository where the famous mummies are kept and laboratories where bio-archaeologists are still carrying out important conservation and cataloging of the Laguna de los Cóndores artifacts.
Aracari specialises in luxury, tailormade travel to Peru. To visit Chachapoyas staying at the best accommodation and seeing all the highlights with an expert guide, check out our Peru's Best Kept Secret itinerary. When you're ready, contact us or email travel@aracari.com to start planning your trip with one of our friendly travel planners.