Peru is recognized as one of the world's top culinary destinations thanks to an almost unbeatable variety of ingredients as a result of such diverse climates, as well as the country's capital being home to four of the World's Best 50 Restaurants. From gourmet dining to local eateries, a visit to Peru wouldn't be complete without a first-hand understanding of the culture through its food and culinary traditions. Here we give a roundup of some of the best Peru Culinary tour experiences you can enjoy with culinary travel specialists Aracari as part of any tailormade trip to Peru.
The Top Peru Culinary Tour Experiences
Dine at One of the Best Restaurants in the World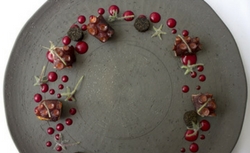 Peru's capital, Lima, hosts some of the World's 50 Best Restaurants. Central is Lima's #1 gourmet restaurant and you must book well in advance to get a seat at this creative contemporary restaurant. Maido and Astrid y Gaston are other top gourmet favorites where you can try Peru's fusion cuisine.
Watch a Top Lima Chef at Work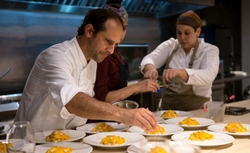 A top Lima culinary experience is at Malabar, where leading chef Pedro Miguel Schiaffino takes you above the white-table cloth restaurant to his more rustic kitchen workshop, where he rustles up a five-course meal before you, explaining the process and the unusual ingredients as he goes. This is the ultimate foodie experience in Lima!
Eat like the Locals
It's not all about fine dining. Learn about Peru's thousands (yes, really!) of varieties of potatoes, superfoods and exotic fruits where the locals go to shop: the markets. In Lima and Cusco, stroll local eateries on Aracari's Food Tour Urban Eats – offered by day and by night.
Explore Cusco's Markets with a Professional Chef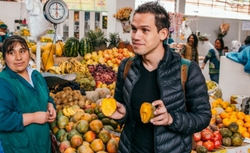 Alternatively, explore Cusco through the eyes of a professional local chef on Aracari's Chef's Cusco Food Tour. This experience is unique in that you get to explore the city's natural ingredients and food scene on foot, and then head to a local restaurant for a mini-cooking lesson.
Taste & Create in a Chocolate-Making Workshop
Sample chocolate after a chocolate-making workshop at the Choco Museo in Cusco. The master chocolatiers here take you on a journey through time, giving you insight into the ancient history of cocoa in Peru before creating your own Peruvian chocolate treat.
Try Pisco at South America's Oldest Vineyard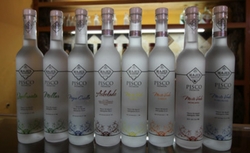 Explore Peru's national spirit on one of Aracari's Pisco tasting tours. The best place to enjoy a wide variety of Pisco is at the oldest winery in South America, Hacienda Tacama. About four hours south of Lima, Aracari can get you exclusive access to the cellar at the vineyard, only occasionally open to the public.
Sample some of Peru's Famous Potatoes and Chili Sauces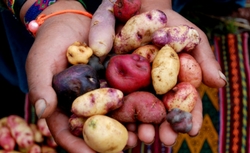 Opt for a one-of-a-kind tasting workshop that puts the spotlight on the humble potato: Aracari's Potato and Ají tasting. Peru's most famous crop, the potato, is accompanied by varieties of chilies used to make Peruvian sauces during this flavorful experience in Cusco.
Cook with Professional Chef Penelope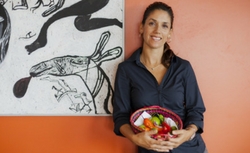 Peru can thank a growing number of talented chefs for its rise to culinary greatness, In Lima, join top chef Penelope on Lima with Zest in San Isidro to buy fresh fish before learning to make the classic seafood dish Ceviche. Cook in her private home as you learn about the country's gastronomy and local life.
Learn from Cordon Bleu Trained Ignacio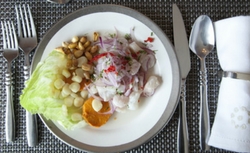 Head to Cordon Bleu trained chef Ignacio Barrios' Urban Kitchen cooking workshop. Perfect for beginners and culinary pros, Ignacio will share his expertise in the kitchen as you learn to whip up a typical Peruvian lunch and cocktail.
Test your Skills at an Interactive Cooking Class
When you've had your fill of Inca sights in and around Cusco, there is no better way to relax and enjoy Peruvian culture than taking Marcelo Batata's interactive Peruvian Cusco Cooking Class.  Prepare and dine on delicious treats during this educational, hands-on experience.
Cook Under the Earth at a Pachamanca Lunch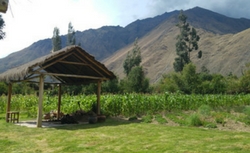 One of our favorite top Peru culinary tour experiences is an ancient tradition – a pachamanca lunch. Using the same techniques and ingredients that the Incas did years ago, locals will show you how to cook a meal beneath the earth on an organic farm with snow-capped mountains and lush valley views in the background.
Experience Peru's Best Destination Dining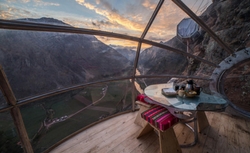 Sometimes a truly unforgettable culinary experience is all about the location. Aracari's top destination dining experiences are a remote private pop-up picnic lunch with a shaman ritual ceremony, a private lunch on a traditional Hacienda where you'll be invited to see the owner's private art collection and see a paso horse demonstration, and dining in a pod hanging off the side of a cliff at 400m (pictured to the left at Skylodge Adventure Suites)
---
Read our itinerary for foodies: Peru With Flavor
---
Culinary Travel with Aracari
Have we peaked your interest with this roundup of our favorite top Peru culinary tour experiences? Contact our team of travel planners today for tailormade recommendations or a private bespoke itinerary including the best culinary activities in Peru.