The Sacred Valley of the Incas is a paradise for all types of travelers – but no matter what you love to do, I highly recommend you take one day during a visit to get off the beaten path and get outdoors. This short Sacred Valley hike is a great way to do just that and can be arranged as a part of any bespoke trip to Peru with Aracari.
A Short Sacred Valley Hike Off the Beaten Path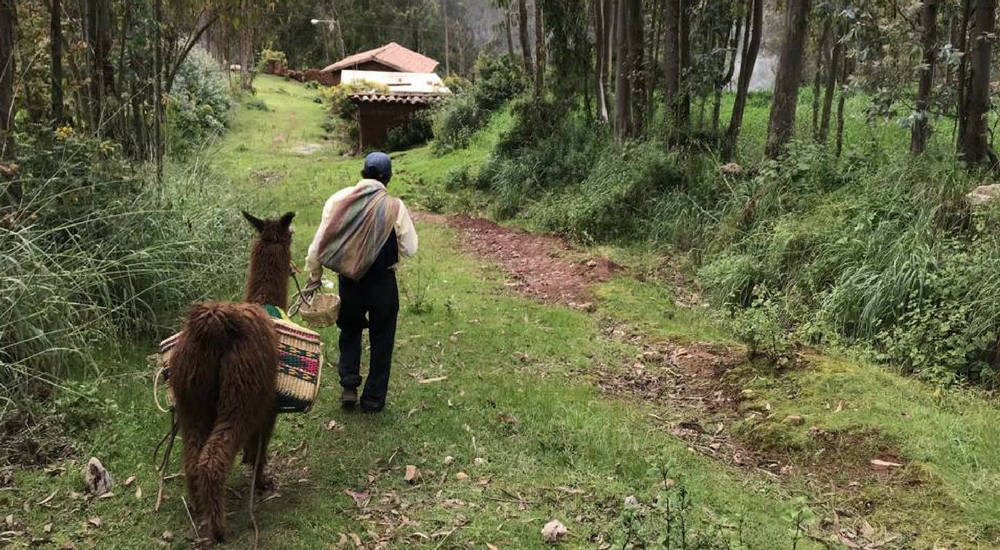 What better way to explore a region riddled with history and culture than on foot? But you don't need to trek for hours to get a taste of some of the best that the Sacred Valley has to offer. Aracari's short hike to little-visited ruins is about 1.5 hours round trip including a tour of the ruins, and is followed by a rural village visit, lunch in the community, and weaving or farming demonstrations.
The Experience in Detail
Your guide and driver will pick you up in the morning from your Sacred Valley luxury hotel, and drive you about one hour to the base of Machucollpa ruins. Hardly ever visited by tourists, you are likely to have the ruins to yourself during your visit!
Here at the base of the ruins you will be greeted by a few friendly llamas and their caretakers who will accompany you. You will then ascend an original Inca Trail on foot about 45 minutes to Machucollpa ruins. Though not a long trek, this short Sacred Valley hike is at high altitude, so is considered moderately difficult. You may have trouble breathing on the way up, but the views and solitude are worth the effort. Your llamas will lead you around the ruins as your guide explains their ancient use as food-storage. Enjoy a moment of rest to have a little snack of fresh fruit, and snap some photos of the incredible mountain scenery that surrounds you. After your visit, you will take the same trail down to the starting point, and then about 10 minutes further down a mud path to the local community of Rachji.
Village Visit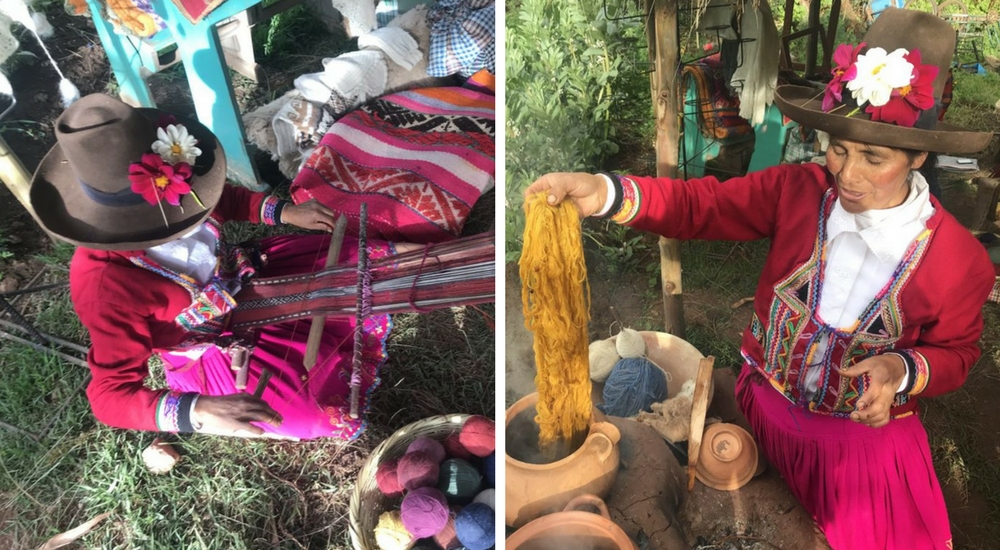 The community of Rachji is home to the llamas and their caretakers that joined your short Sacred Valley hike. Here you will shown the reality of local life in this corner of Peru. The town is small and humble, but full of life. You will be greeted by one of the warm local families that will show you to their outdoor weaving area for a demonstration on their textile artistry. You will learn how they spin, dye, and weave the wool or fur from their animals. They will also teach you their different weaving techniques – how the style varies from man to woman, and how they still memorize intricate designs never referencing a pattern, and maneuver a hand held loom.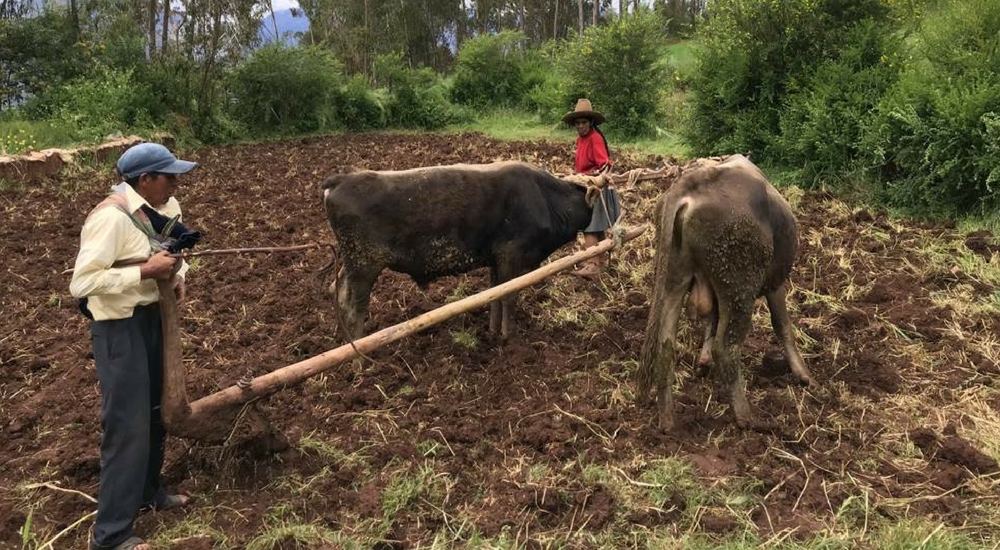 Following the textile demonstration, another family of Rachji will take you to their small farm. Depending on the time of year you can try your hand at plowing, or simply watch as they demonstrate their daily tasks on the farm. Even if you only hop in the field to experience the work for one minute, it will give you a depth and perspective on regional life that is unrivaled by many tourists.
Stylish Community Lunch
After working up your appetite on your hike and during the demonstrations, join a Rachji family in their home for a lunch that is 'luxury, community style.' Enjoy the likes of vegetables, potatoes, and corn grown in their gardens, as well as delicious meat and home-made sauces. Your exact menu will vary based on the season you visit. The best part of the lunch is sharing a meal with the residents of Rachji, who are open and willing to converse with you and swap stories. Take advantage of the time with them to ask questions, and also provide them with examples of your day to day life. As interesting as it is for you to see theirs, it is for them to hear about yours! Lunch marks the end of your experience, so bid farewell to the friendliest locals you will ever meet and head back to your hotel feeling proud that you got off the beaten path in the Sacred Valley.
Exploring Peru's Sacred Valley with Aracari
There are endless ways to explore the natural beauty of the Sacred Valley of the Incas. From mountain biking down llama paths to visiting a weaving community, the region is sure to offer options that suit your interests. Aracari can arrange a completely tailormade itinerary for you, including expert guiding and stays at the best luxury hotels. Contact us to start planning a trip.