As Peru's more rustic cousin, Bolivia is a country that until the last decade, remained largely unexplored by International travelers. But as one of Aracari's flagship destinations, Bolivia has been very much a feature of our tailormade itineraries for almost 25' years. 
Witnessing Bolivia's evaluation from a destination only suited to the more adventurous traveler, to a country now catering different styles, means Marisol and her team are very much in the know when it comes to what to do and see within Bolivia's landlocked borders. 
From soaring mountain peaks and untouched rainforest, to expansive, otherworldly salt flats and sweeping savannahs – Bolivia is a country that will stay with you long after you return home. 
However, knowing Bolivia's secrets is the key to planning a trip of a lifetime. These secrets can't be found on Google, but only from those who know her best – so, in an Aracari exclusive, here are our favorite must-see highlights of breathtaking Bolivia. 
Uyuni Salt Flats 
Bolivia's majestic salt flats (Salar de Uyuni) stretch as far as the eye can see in every direction. At over 10,000 square kilometers in area, this vast expansive is one of South America's great natural wonders. 
Marisol and her team of Bolivia experts have crafted each detail of our Salar de Uyuni experiences to take in rarely visited colorful lagoons, rock gardens, geyser fields and cactus forests that other travelers simply won't know about.  
Guests may choose to visit the salt flats by private excursion led by Aracari's expert guides, a one-in-a-lifetime experience that includes taking in the sunset with a glass of Bolivian red wine and local delicacies. Or instead, to include the Salar de Uyuni as part of one of our exhilarating road trip itineraries that cross borders from Peru to Bolivia to Chile, and back again.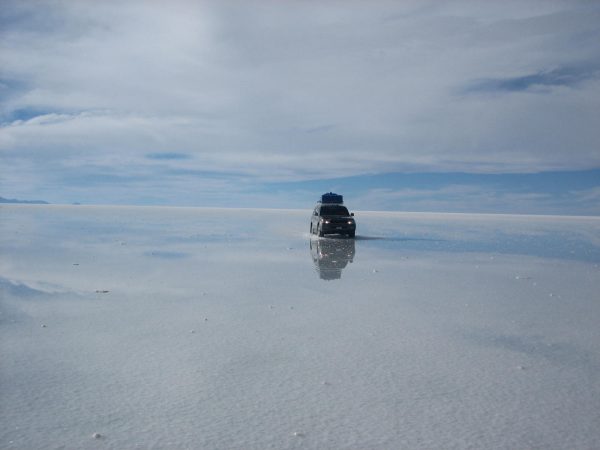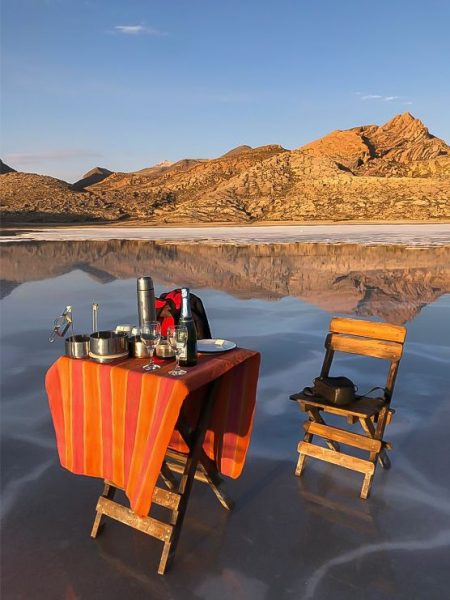 Eduardo De Avaroa National Park
Eduardo de Avaroa National Park is an extremely remote but utterly breathtaking location in southwest Bolivia. Boasting a diverse and complex array of ethereal landscapes within just 7,147sq km, Eduardo de Avaroa is home to mountains, high desert plains, active volcanoes, hot springs, fumaroles and a fascinating red lake. 
The wealth of scenery of offer here means exploring with an expert guide is essential to getting the most from your visit. The knowledge of Aracari's Bolivia guides has been built over decades, and it's this expertise that enables our guides to track the three types of rare flamingo, pumas, Andean foxes and vicuñas which all roam the land here. 
As well as private experiences to visit the park, the Eduardo de Avaroa features as a key stop in two of our brand-new Overland itineraries: The Salt of the Earth and The Vast and the Curious.
Lake Titicaca
Lake Titicaca, the world's highest navigable body of water, crosses both Peru and Bolivia. However, it's the Bolivian side of the lake that is widely believed to be the more beautiful of the two. Just 72 km from La Paz and at 3,812 meters above sea level, Lake Titicaca is a region steeped in culture, history and nature. 
As a destination, the well-roundedness of Lake Titicaca makes it one suitable for families, couples and adventure seekers and Aracari has spent years carefully curating itineraries for each traveler type. 
On our Highlights of Bolivia itinerary, guests will cruise to the lake's Sun Island, before hiking to the revered Pilkocaina temple. Other unique Aracari experiences at Lake Titicaca include visiting the Inca Grand Stairs and Sacred Fountain, as well as a guided tour of Copacabana – a charming town on the southern shore of Lake Titicaca.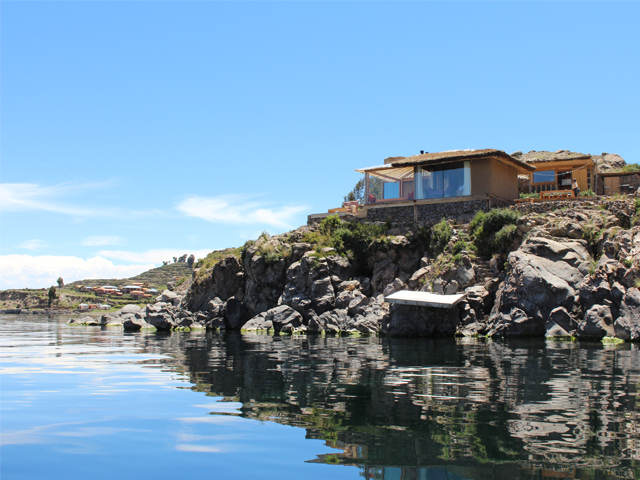 Moon Valley 
Almost unbelievably, the incredible geological formation known as Moon Valley (Valle de la Luna) is just 10 km from downtown La Paz. The lunar-like landscape was formed by the erosion of a mountain over millennia, which has left in its place a maze of spires and canyons. 
Exploring this unique landscape requires the expertise of an Aracari guide, who can map the walking routes which safely take in the most breathtaking views. Marisol and her team have included a trip to the incredible Moon Valley on Day 10 of a private journey through Chile and Bolivia: The Salt of the Earth.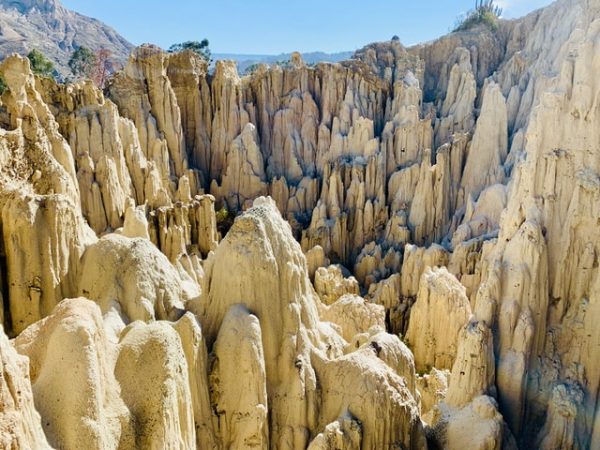 City of Sucre  
Sucre is not only Bolivia's constitutional capital, but also the country's most beautiful and historically important city. The whole town is listed as a UNESCO world heritage site because of its colonial architecture, looming towers and rich cultural significance. 
Marisol and her team have dedicated time to exploring the city on several visits, designing itineraries that take in the very best of Sucre. From La Recoleta – a colonial-era church and convent high up on a hill that offers panoramic views of the city – to Casa de Libertad (Freedom House), where the Bolivian declaration of independence was signed in 1825, to Tarabuco Market, an authentic and vibrant indigenous market known for high-quality arts and crafts.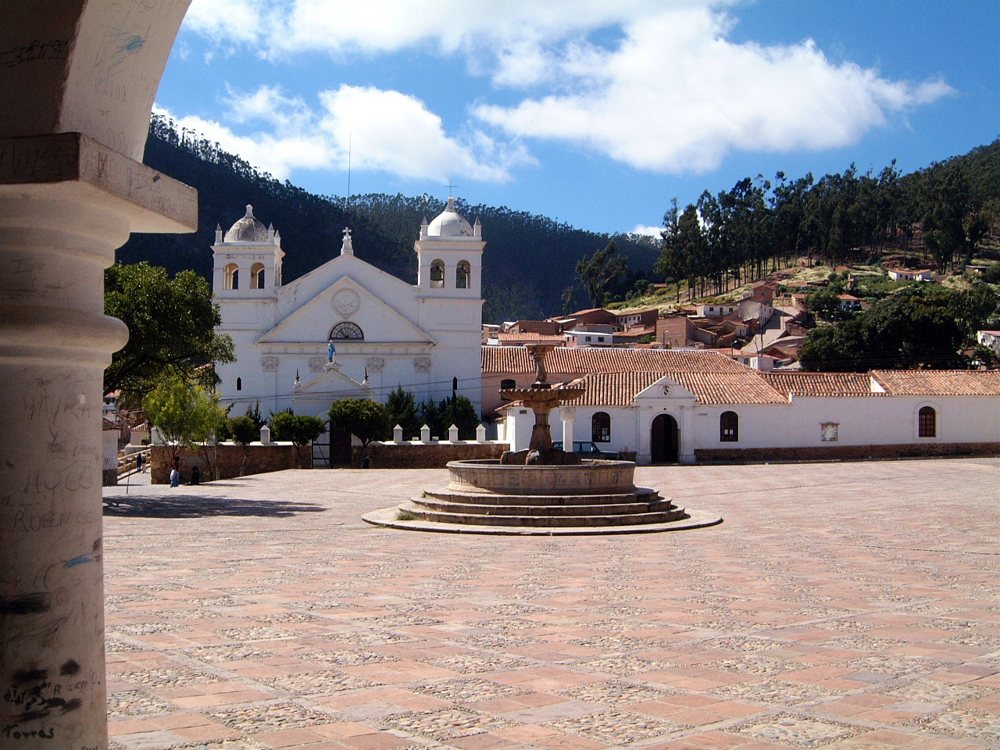 All our favorite landmarks have been included in our The Vast and Curious itinerary, in which the city of Sucre marks the starting point of a 15-day journey overland. 
To start planning your bespoke journey to Bolivia, have a chat with Marisol and her team today.