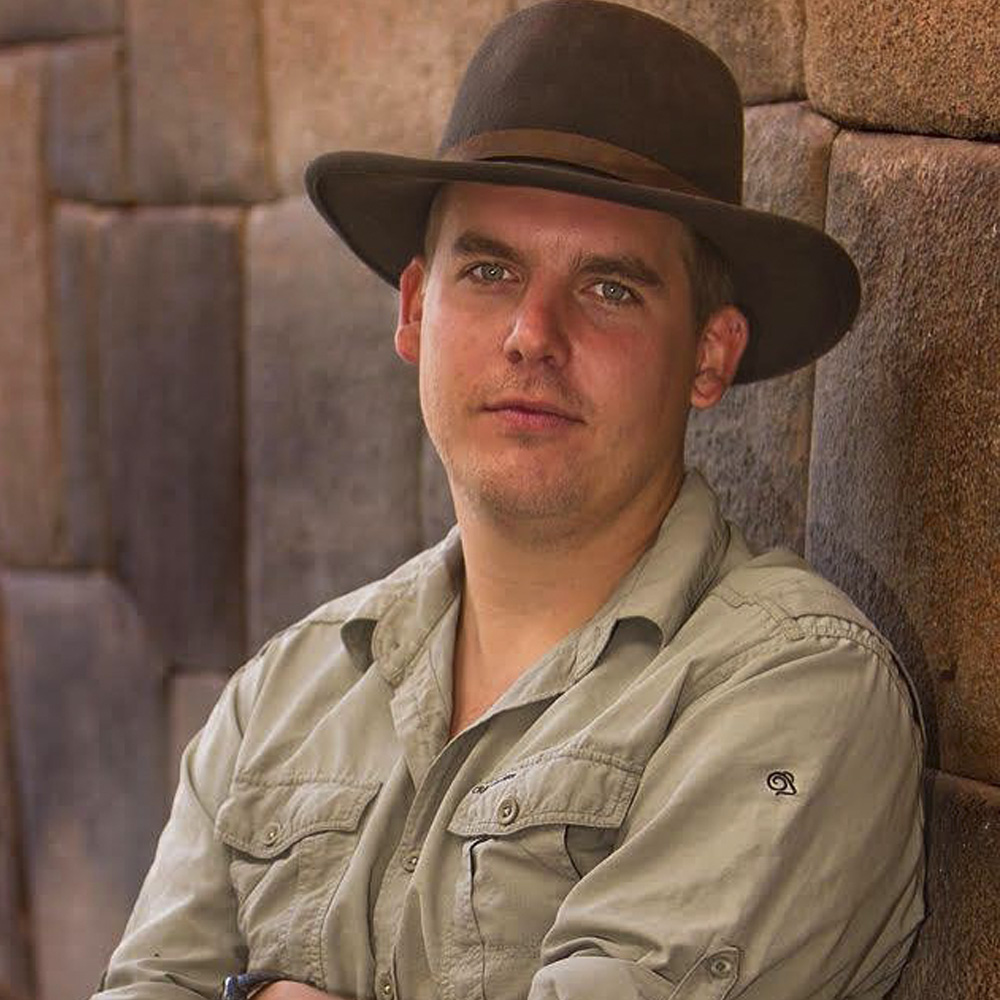 Aracari specialist Jimmy McSparron is a wildly versatile, and energetic character with 10 years living, or shall we say adventuring, in Peru. Originally from the UK, and currently serving as British Consular Agent in Cusco, he spent time in the British Rifles Regiment and Office Training Corps before traveling extensively through the Americas, Africa, and Asia. Jimmy is a specialist jungle survival instructor and high mountain engineer with 700+ days spent on expeditions. Aracari can arrange expert guiding in Peru with Jimmy – from learning jungle survival techniques to trekking in the mountains – as a part any tailormade trip to Peru.
Contact travel@aracari.com for a private, custom journey led by top Peru specialists.
See Jimmy in Action:
Jimmy McSparron: One of Aracari's Top Peru Specialists
One of Aracari's top Peru specialists, Jimmy's expeditions and adventures include kayaking solo down the Amazon, ice climbing in the Andes, living in some of the most remote jungles on the planet and meeting head-hunters and cannibals – documenting their languages and cultures along the way. Not only have these experiences made him an honorary member of several indigenous groups (he has tattoos that were done with sticks to prove it), but they have made him a Fellow of the Royal Geographic Society, the Explorers Club, and the Royal Anthropological Institute. Jimmy's adventures have gotten him featured both on and off screen in prestigious outlets like National Geographic and BBC.
An Adventurer and Foodie
A genuinely curious guy, Jimmy's adventurous spirit overflows into all aspects of his life, especially food. He is a self-proclaimed foodie, crediting his extensive time in remote parts of Peru for his knowledge and appreciation of all the exotic ingredients and foods the country has to offer. Well-connected in the both the Cusco outdoor adventure and culinary scene, Jimmy is a one of a kind companion and can offer wonderfully expert guiding in Peru.
Contact travel@aracari.com if you're interested in a tailormade trip to Peru led by specialist guides like Jimmy.