This month TripAdvisor, the world's largest online travel site, has discreetly rolled out a new travel concierge service called Reco.
Reco allows it's users to share their travel preferences with TripAdvisor and be matched to personalized 'Trip Designers', who are high-caliber, local travel experts. Each trip designer can be hired for just $199 to help plan and make all the arrangements for a perfect trip.
Aracari Travel is delighted that four of its travel planners, including its founder, Marisol Mosquera, have been invited to partner with TripAdvisor to become some of the inaugural 'Trip Designers' for Peru, Bolivia, and Ecuador.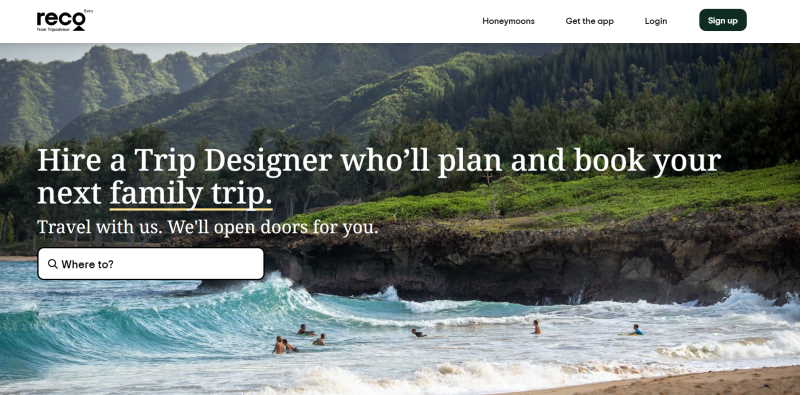 "Reco by TripAdvisor represents some of the exciting innovation that is happening in the travel industry currently. I'm delighted to be part of the Reco platform. TripAdvisor's invitation – to myself and my Aracari colleagues to become some of their first Trip Designers for Peru, Bolivia, and Ecuador – is a recognition of our expertise and capability to develop first-class trips in this region. We certainly have decades of experience to be able to meet any travelers' requirements." says Aracari Travel founder, Marisol Mosquera.
Travelers no longer need to spend hours at the desk, browsing pages of various accommodation options, restaurants, and experiences on TripAdvisor. The new Reco service will allow travelers to more quickly acquire local insight about their chosen destination, achieve better personalize of their itineraries, and make managing all the logistics of a trip so much easier. The service allows Trip Designers like Marisol, Cecile, Yasmin, and Mark to book all the travel arrangements on your behalf from start to finish.
Marisol Mosquera says "For many people, this could transform the way they travel. Whether you want to experience the best places to eat, drink and stay in Peru or if you have a particular interest in conservation, adventure, or something else, Reco will allow travelers to access my expertise and to create a bespoke itinerary more quickly and conveniently than ever before."
The four Aracari travel planners, who currently are official Trip Designers on the new platform include; Marisol, Cecile, Yasmin and Mark. If you're using the Reco platform to arrange a trip to Peru, Bolivia, or Ecuador you can hire them through their profiles.
To find out more please contact: travel@aracari.com