A Journey in the Two Worlds of Peru
"This notion of travel as moving through space, but also being in one place at a time, is vividly exemplified in the travel books of Ronald Wright," says Alberto Manguel in the introduction to the new Eland edition of Ronald Wright's classic book on Peru – 'Cut Stones & Crossroads – A Journey in the Two Worlds of Peru'.
For those who have hiked the Inca Trail; experienced Cusco, Machu Picchu, and Lake Titicaca, you will know precisely what Alberto Manguel is inferring. When visiting these ancient metropolises today, one only imagines how they must have operated in the era of the Incas. The thrill is real, just as Ronald Wright has captured in all his writings on Peru.
This month Aracari has been very fortunate to pose a few questions to the acclaimed travel writer, ahead of the re-release of Cut Stones and Crossroads. Here's what we discovered …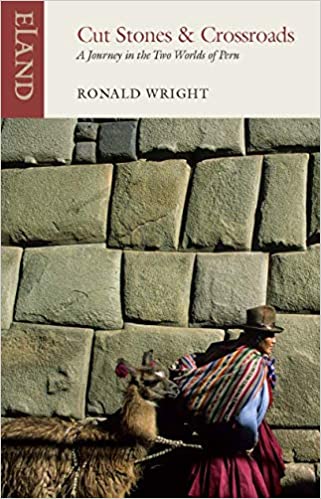 AT: Why did you write Cut Stones and Crossroads?
RW: Cut Stones and Crossroads was my very first book, written after I spent some years in Peru and other parts of Latin America in the 1970s and 1980s. The book's success launched me as a writer, and it's a great pleasure to see it re-issued in Eland's new edition with a fresh introduction and update. I've now written ten books in various forms — fiction, history, and works on ecology, anthropology and politics. Some also focus on Peru, like my latest, The Gold Eaters, a novel set during the Spanish invasion of the Inca Empire five centuries ago. But I think all my work, whether about Peru or not, flows from a youthful fascination with the Incas, which began by chance reading in my teens. Peru was one of civilization's six or seven great cradles in the ancient world. Trying to understand what happened there opened my mind to many cultures, times and places.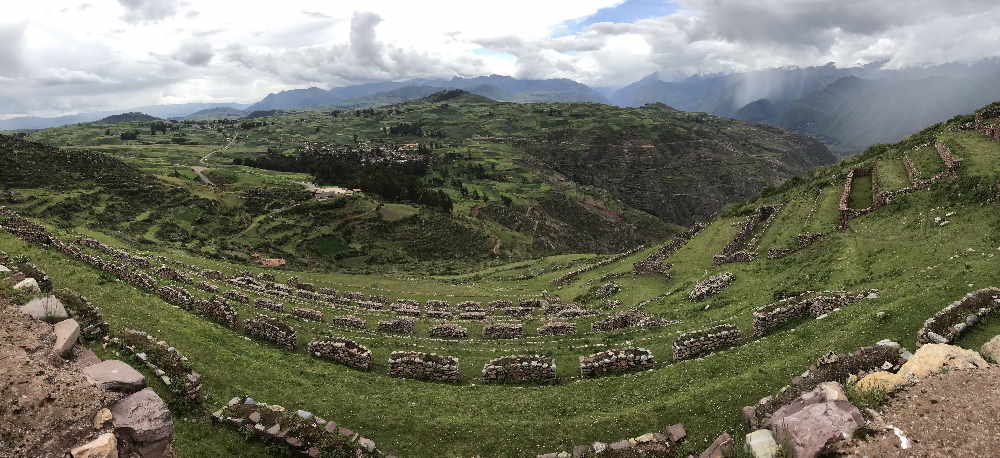 AT: What were the greatest sources of inspiration during your travels?
RW: I set out on my first trip to Peru as an archaeology graduate, to see for myself what survived of the great cities and buildings of the Incas and their forerunners. What also surprised and thrilled me was to find the ancient world of the Andes still very much alive. It lived in the widely-spoken Quechua and Aymara languages; in the haunting Andean music played on buses and radios; in the intricate handwoven clothing; in the wealth of traditions, folklore and beliefs.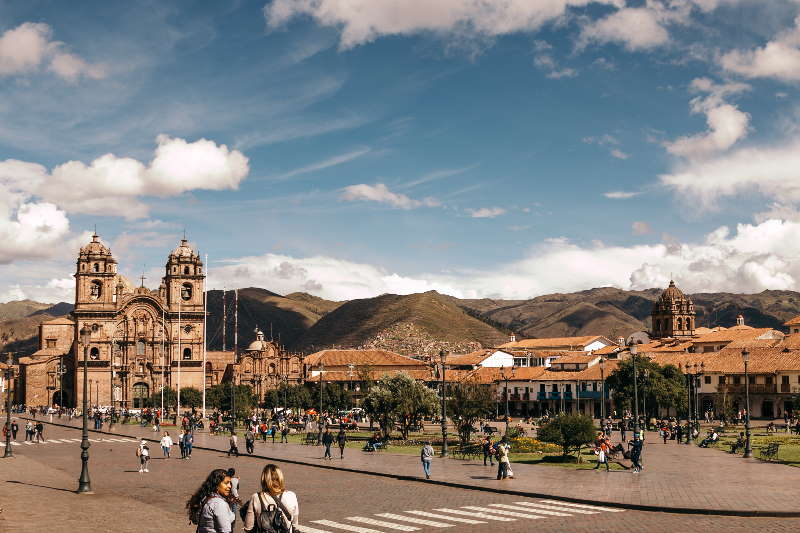 AT: What is the meaning of your subtitle: A Journey in the Two Worlds of Peru?
RW: To speak of "two worlds" is of course to oversimplify a highly complex country. Yet it seems fair to say that two rather incompatible civilizations, the Indigenous and the European, have been locked in a cultural and at times military struggle ever since invading Spaniards slowly took over Tawantinsuyu, the Inca Empire. The conquest didn't begin and end on one bloody afternoon in Cajamarca in 1532. It was contested throughout the centuries of Spanish rule –at first by the free Inca state, which held out in the eastern Andes another forty years, and then by a series of resistance movements culminating in the great uprising of 1780, when Inca Tupac Amaru II came close to overthrowing the Spaniards. Ironically, by exposing the weakness of the Spanish Empire, Tupac Amaru's near success soon spurred minority elites of mainly European descent to seize power for themselves, before the Indigenous majority could do so. As Latin American republics replaced the Spanish Crown, repression and exploitation of Indians became even worse than before. By the twentieth century, Peru had become in effect two nationalities within one border: the westernised republic dominating the Pacific seaboard and main cities, while the world of the Incas and other native peoples persisted culturally (though not politically) in the mostly Quechua-speaking highlands and jungles. In the 1970s, the population was split about half and half between these worlds, and it must be said to Peru's credit that under Juan Velasco and one or two later presidents, efforts were made to bridge the divide. Tupac Amaru was honoured as a national hero. Land reform swept away the hacienda system. And the country was declared officially bilingual in Quechua and Spanish (a policy which sadly came to little).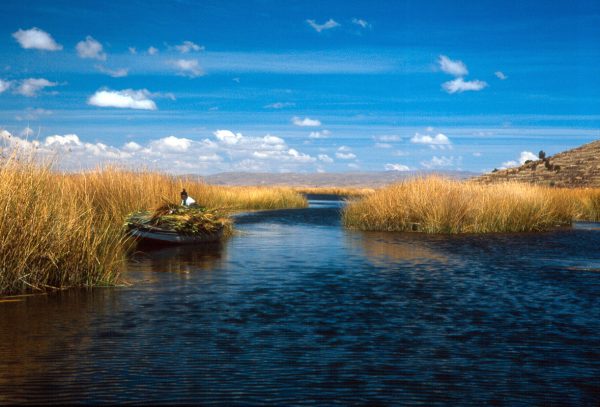 AT: What were some of your most striking places and experiences in Peru?
RW: On my first trip I began in the north, having backpacked through Colombia and Ecuador. Not many people visit the northern highlands even now, and in those days the pre-Inca ruins of Kuelap were remote, reachable only by foot or horse. Seeing those great stone buildings draped in centuries of cloud forest is something I'll never forget. Another highlight was meeting the master harpist Antonio Sulca and hearing him play at his home in Ayacucho. I also heard live Andean music at the great Cusco festival of Inti Raymi, and in small fiestas along the way. Such occasions were more for locals than tourists back then –nearly fifty years ago now. Cusco was still smaller than it had been in Inca times, with divey chicha bars, food shops, and perhaps a bookshop or two on its great plaza. You heard Quechua spoken on the street everywhere, and I began learning it there. The book ends on the islands of Lake Titicaca, two of which figure in the origin myths of the Inca dynasty. But the island that impressed me most was Takili (Taquile), which had fewer ancient remains but a thriving Indigenous culture. I don't know how it is today, but when I went there it was an entirely self-governing community, with no outside officials, and all tourism run by the islanders themselves. I stayed with a farmer and his family who, like most Takili folk, spoke only Quechua. In the few days I was there, the islanders finished building a new boat, fitted the motor, and launched it during a community feast held outdoors on a terrace overlooking the water and the great snowfields beyond. All this was done to the sound of a big panpipe band, one of the most ancient musical styles of the Andes. I felt I'd been given a glimpse of how things were done in Inca times.
—
Aracari would like to thank Ronald for his time in answering our questions. The latest issue of his classic, 'Cut Stones & Crossroads – A Journey in the Two Worlds of Peru', is available through Eland Publishing. If you'd like to travel in the footsteps of Ronald and discover Peru's ancient and modern worlds for yourself then please get in touch with an Aracari travel advisor (travel@aracari.com) or you might enjoy finding out about our Highlights of Northern Peru itinerary or Highlights of Southern Peru to visit the locations covered in Ronald's book.