Pandemic Tales from Peru: Penélope Alzamora
Whilst international travel remains largely restricted, Aracari is still bringing you inspiring tales of people and culture from Peru, Bolivia, and the Galapagos. This month Aracari spoke with Peruvian Chef, Penélope Alzamora, our close friend and associate who for many years has looked after Aracari's VIP guests on culinary experiences and cooking classes in Lima. In recent months she has witnessed first-hand how Lima's world-famous food scene has been affected by the global pandemic, whilst simultaneously observing the values that triumph in adversity.
Peru's Food Culture
"To understand food is to understand culture", declares Penélope. Undoubtedly, Peruvian food reflects the melting pot of cultures that the country is. Before we delve into the effects of the pandemic, it's important to understand how the gastronomy of Peru came to be; "First there was the Incas, who harvested quinoa, amaranth, cacao … then the Spanish, who brought with them ingredients like tomato, onion, peppers … the African population, who cooked with chilies, pulses, offal … and the Japanese, who fished the ocean and even introduced our modern way of preparing Ceviche."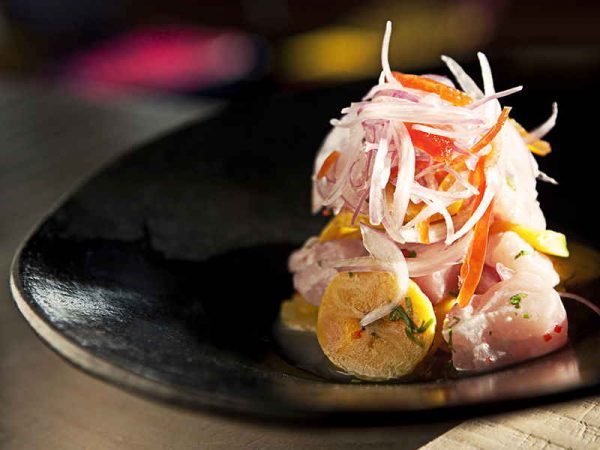 New Andean Cuisine
Contemporary Peruvian cuisine, the dishes served up in some of Lima's best restaurants, is a (re)discovery of the native ingredients and exotic flavors found across Peru – an area that features 28 of the UN's 32 recognized climates in the world. This diversity of environments is reflected in the array of cooking ingredients and produce to be found in markets across Peru. It was whilst touring the food markets in Peru for the TV series, Aventura Culinaria, that Penélope's former business partner, Chef Gastón Acurio (Astrid y Gastón), saw the opportunity to put Peru on the gastronomic map of the world. Penélope says "No person has been more influential in creating this Cocina Novoandina (New Andean Cuisine) than Gastón." At some point, nearly all the top chefs at the best restaurants in Peru have worked for the "Godfather" of this movement. Penélope worked with him for several years, until eventually opening her restaurant (Bohemia Café y Más) in the mid-nineteen-nineties and later going to hosting some of best culinary experiences in Lima with Aracari.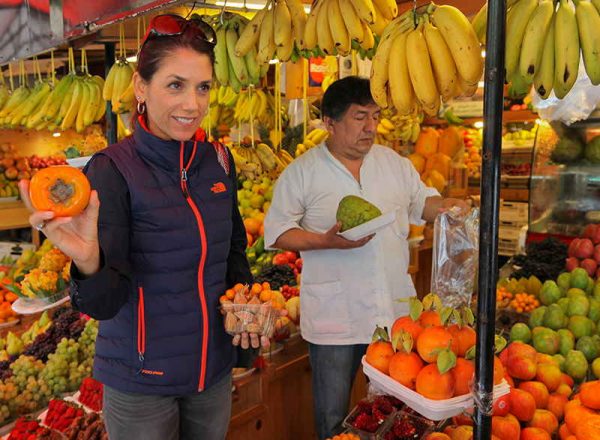 Culinary Travel to Peru (Pre-Pandemic)
In recent decades culinary travel has been one of the most popular reasons among international travelers to visit Peru. "The evolution of Cocina Novoandina created new opportunities for Peruvians", says Penélope, whose food tours and Peruvian cooking demonstrations exist as testament. Before the pandemic, there were plenty of international travelers to guide around Lima's top foodie destinations. Previously, many Aracari travelers have benefited from Penélope's insider knowledge of the best food markets in Lima, there are otherwise hundreds to choose from. Alongside locals, travelers would shop for Peruvian ingredients like the aji amarillo (a spicy variety of yellow chili) and the Yukon gold potato, before heading back to Penélope's apartment for an authentic Peruvian cooking lesson, over a Pisco Sour.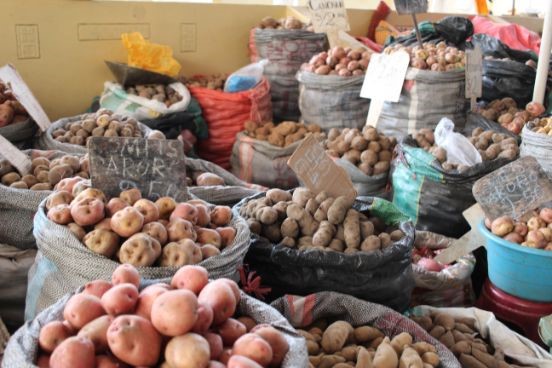 The Effect of the Pandemic on Peru's Food Markets
The pandemic has changed everything. Chef Penélope can no longer host cooking lessons in her apartment. Lima's markets have been forced to close because it is estimated that over half of the city's market traders have the COVID19 virus, a figure that many dispute.
"For me, not only as a chef but as someone who lives in the city, the markets are the heart of life in Lima. When I plan to cook, I go to the market, it's where I see my friends", says Penélope. The closure of Lima's markets has had an even greater impact on those from poorer households. Shopping online is not an option if you do not have a computer at home. If your family doesn't own a car then traveling outside Lima, to a food market that's open can take several hours each way.
Market traders face similar challenges. With nowhere to sell their produce, making home deliveries only works, if you can afford a delivery vehicle. There is no doubt that beyond the health crisis, the economic and social impact associated with the closure of Lima's food markets has been devastating.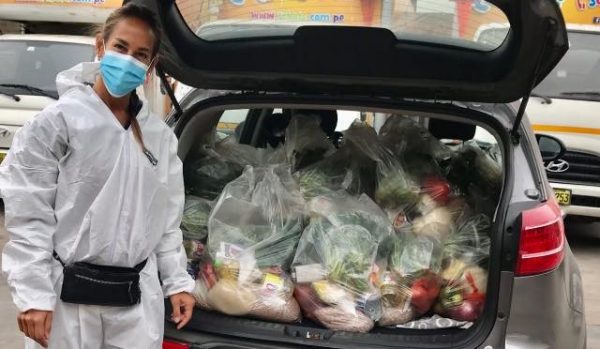 Creating A New Food Culture
Inspiringly, individuals in the community have made great efforts in recent weeks to help struggling market traders. Leveraging her social media followers and connections across Peru's food scene, Penélope has started posting the inventories of struggling traders on Facebook. This approach has worked surprisingly well, as market sellers are finding buyers for their produce locally. In these difficult times, the more affluent are helping the less affluent stay afloat.
As for Penélope's cooking workshops, she has started sharing Peruvian recipes with her friends, who are increasingly taking more of an interest in cooking for themselves. According to Penélope, 85% of those who have died from coronavirus in Peru have been obese. "The pandemic is certainly making everyone more conscious of the link between the food we eat, our food systems, and our health."
Peru markets have helped make the country a nation of 'locavores', that is people who mainly eat food grown locally. The benefits include; a lower carbon footprint associated with transportation, broader investment in local economies, a better understanding of where food comes from, and an appreciation of different cultural identities. "Tell me what you eat, and I will tell you what you are" as the famous saying goes, by the 18th-century gourmand Brillat-Savarin. It would be more than a shame if markets across Peru were replaced by generic hyper-markets. "Our post-pandemic food culture must improve on what's come before, but also keep what's best" declares Penélope.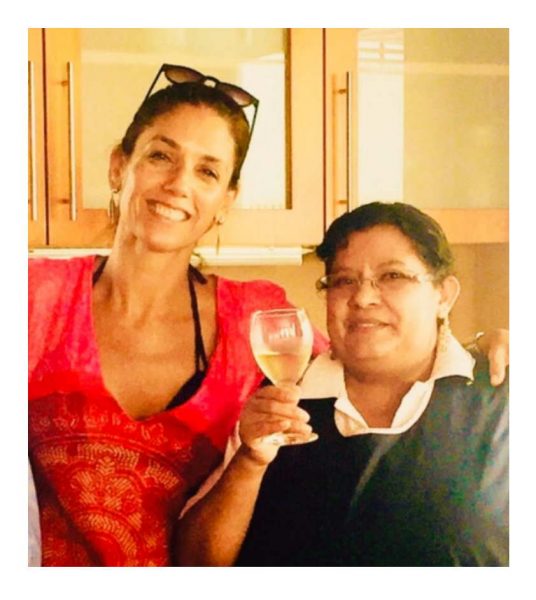 Chef Yanet's Story
Over the years Aracari has been working with Penélope to host gastronomic experiences in Lima, at her side has been Yanet, her friend, and business partner. Only a few weeks ago Yanet, a mother of three, very sadly died from the COVID 19 virus. Like so many others at this time are discovering, it is these personal tragedies, which are the most difficult to overcome.
Yanet's passing has created financial worries for her family. Left to raise three children, Yanet's husband has decided to add a second floor to his house so that he can rent the space to provide the additional income to support his family. The cost of the build is 35,000 soles (approximately $10,000), but Yanet's husband doesn't have the money.
Despite also losing her step father to COVID 19 just a few weeks ago, in homage to her close friend, Penélope has been determined to help. "When Yanet's husband told me about his situation, I promised him he would not go hungry, that I would find a way, and do whatever it takes [to help them raise the money]."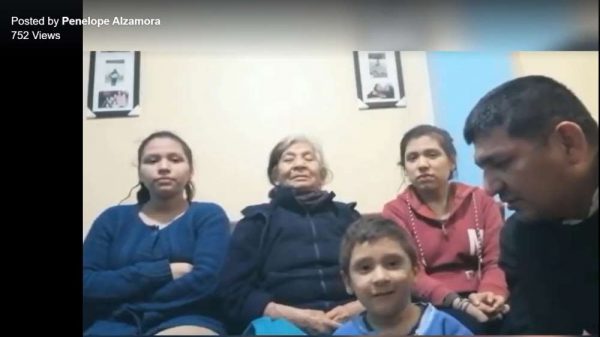 Solidarity, Optimism & Initiative
Deploying an approach similar to the one she used to help Lima's market traders, Penélope has shared numerous videos on Facebook that has brought awareness to Yanet's story and directed people to a fund set up for especially this cause. To date, approximately half of the money (equivalent to $5,000) has already been raised through the generosity and kindness of her friends.
Yanet's family have been overwhelmed by the support. Penélope delights in divulging her amazement of the solidarity among Peruvians. "I don't think the world can go back to normal, we must mold it into something new, something where we give more to each other." A proclamation, that all of us at Aracari are in complete agreement.
—
Penélope's spirit in the face of hardship and loss is why we wanted to feature her on our blog this month. Her story reminds us that the opportunity to make the world a better place always exists in our reach and that the state of the world is often reflected on our plates. If you would like to donate to Yanet's cause, please contact travel@aracari.comand we'll be delighted to put forward you the details of how to make a contribution.
If you would like to find out more about the history of Peruvian gastronomy, Peruvian ingredients, Peruvian regional dishes and culinary travel experiences – please download and enjoy a free copy of our comprehensive Peru Food Guide, which features all this information and more.